LIVING
Leonardo DiCaprio Buys $7.1 Million Los Feliz Home For His Mom — Tour The Spanish Colonial-Style Estate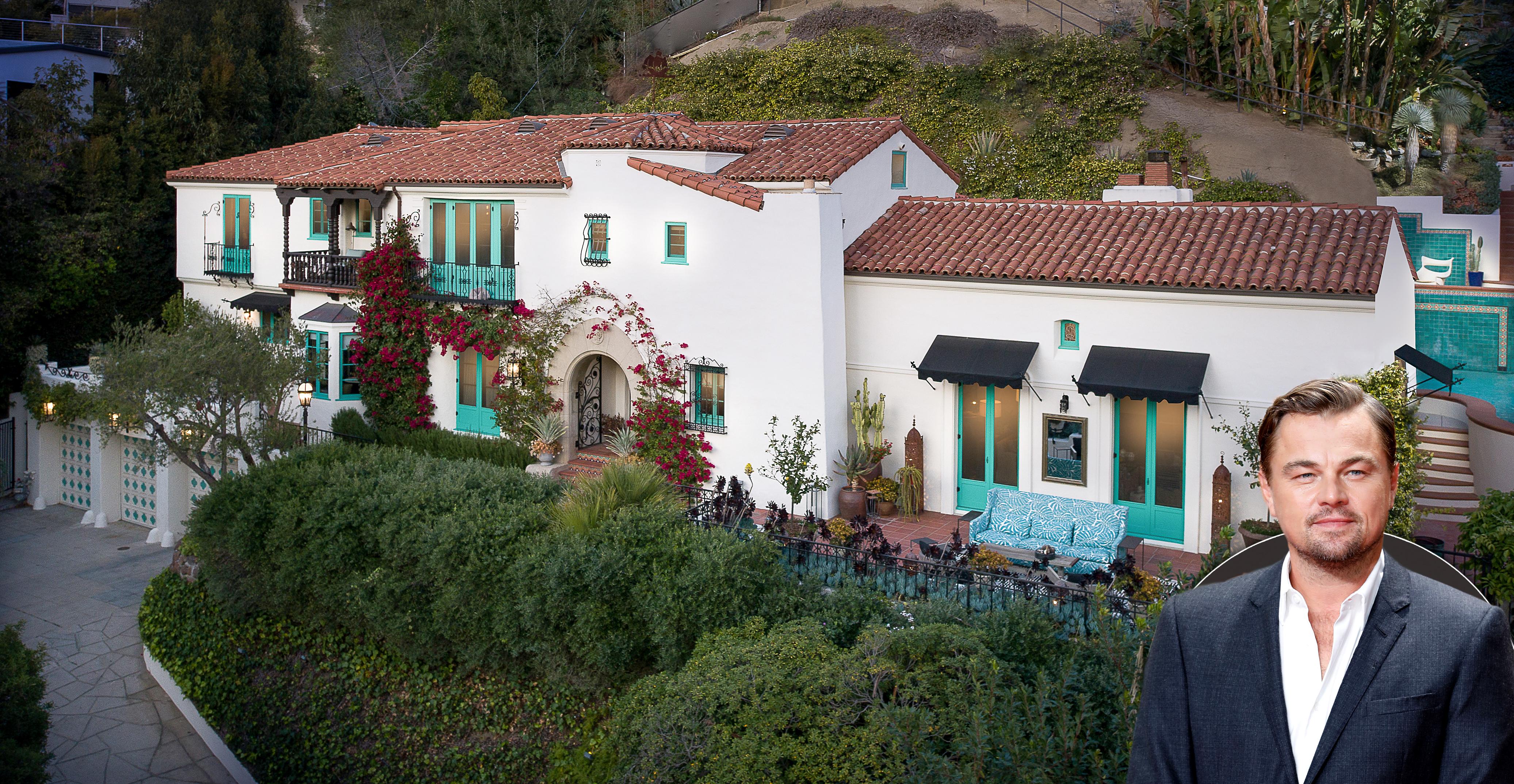 Leonardo DiCaprio is not only one of Hollywood's biggest stars and best actors around, but he also appears to be a mama's boy!
Article continues below advertisement
The Wolf of Wall Street star spent a whopping $7.1 million on a Los Feliz, Calif., home for his mom, Irmelin Indenbirken. DiCaprio bought the stunning estate from Modern Family actor Jesse Tyler Ferguson. His latest gift to his family member comes after he bought his dad, George DiCaprio, a $4.9 million Loz Feliz pad a few years prior.
Meanwhile, DiCaprio lives at his two-compound property on Sunset Strip, which is only a short distance from his parents' estates. The Titanic actor's Sunset Strip abode is one of the many properties he owns. Part of his real estate collection includes a L.A. home he bought in the 1990s from Madonna, a $23 million Malibu mansion and a mid-century Palm Springs modern home.
Article continues below advertisement
Scroll through to see Dicaprio's mama's newest digs.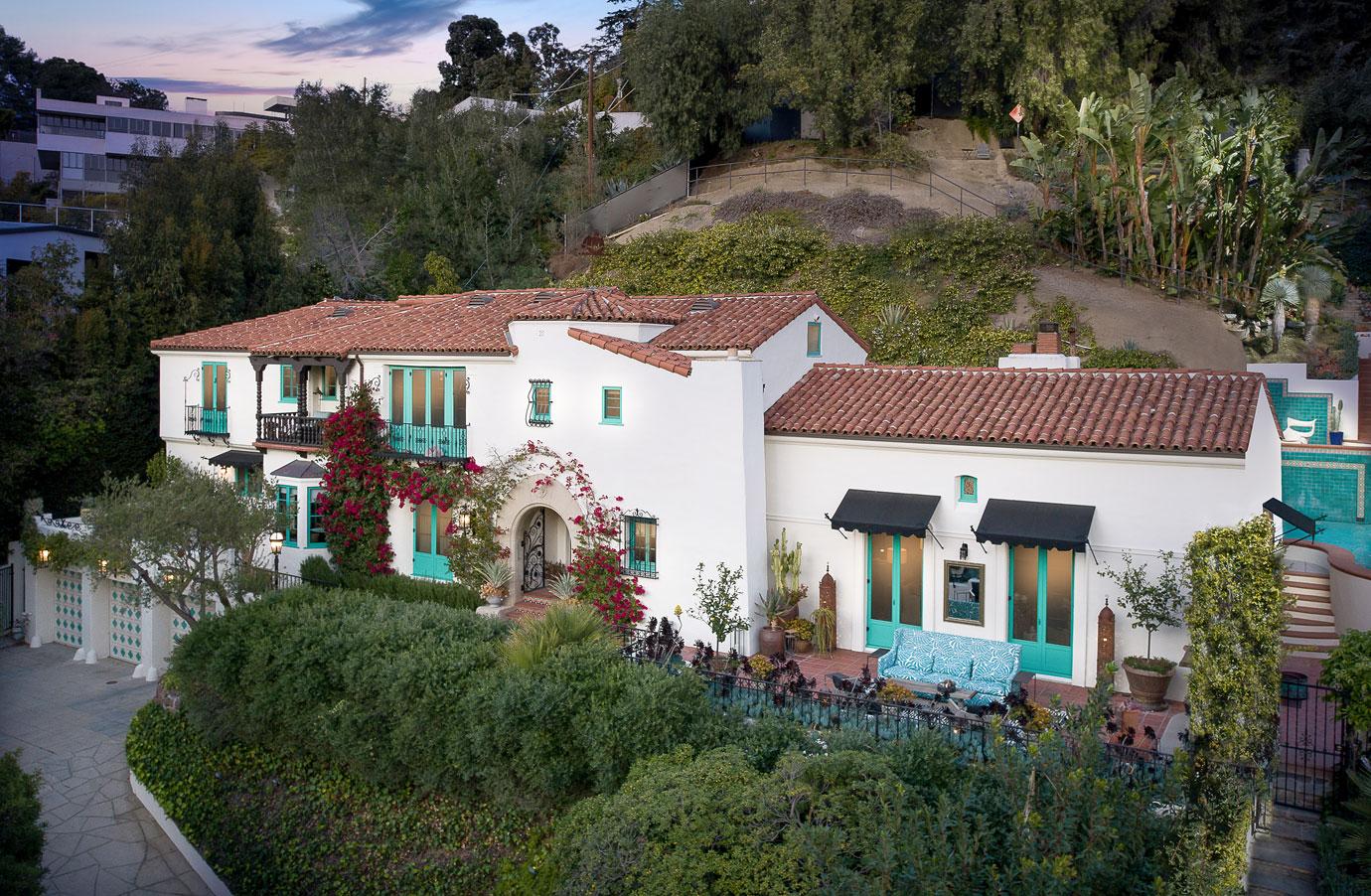 The gated, Spanish Colonial-style home has a ton of character both on the inside and out.
Article continues below advertisement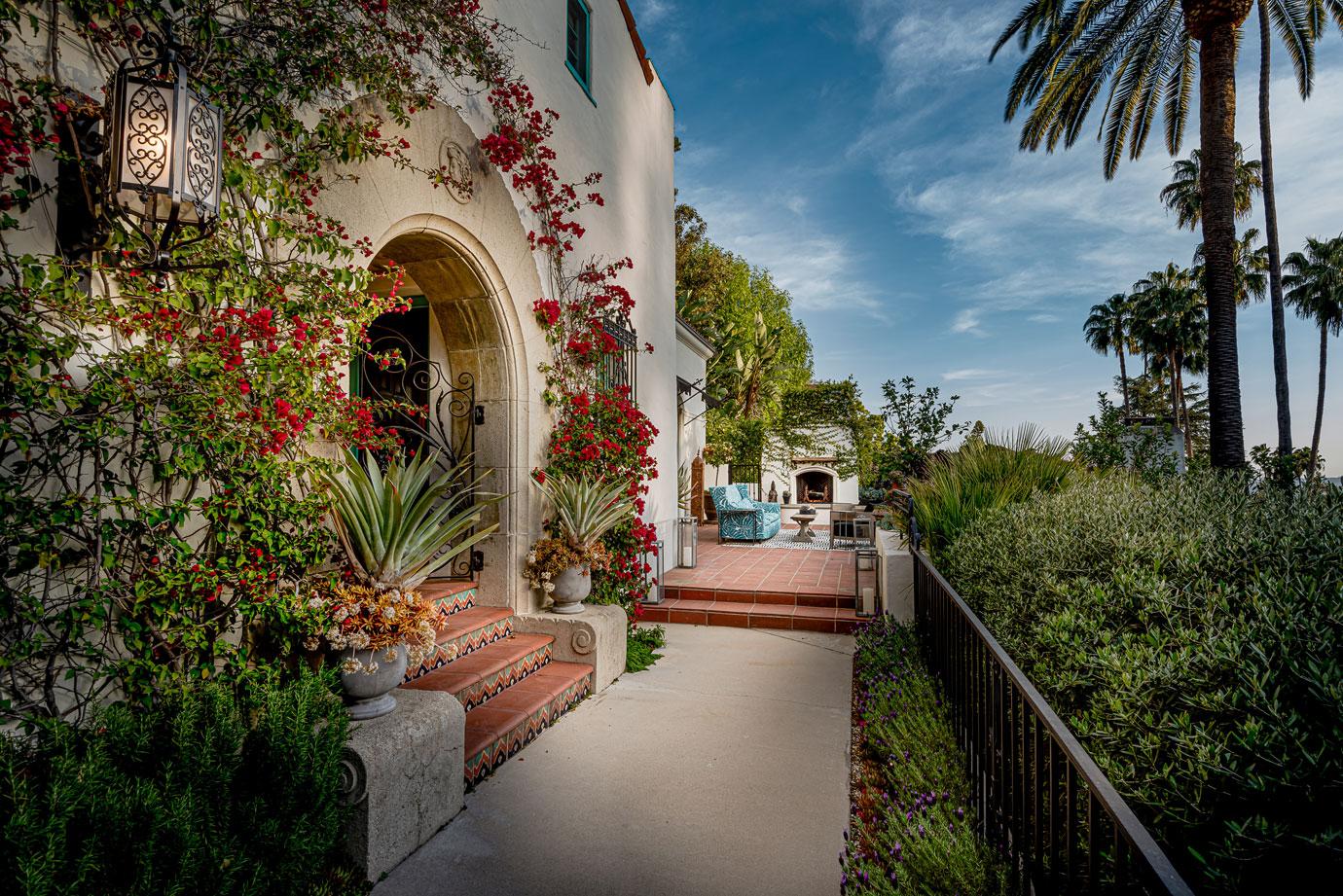 Apart from the charming outdoor space, the magnificent landscaping and vibrant colors highlight the character of the incredible home.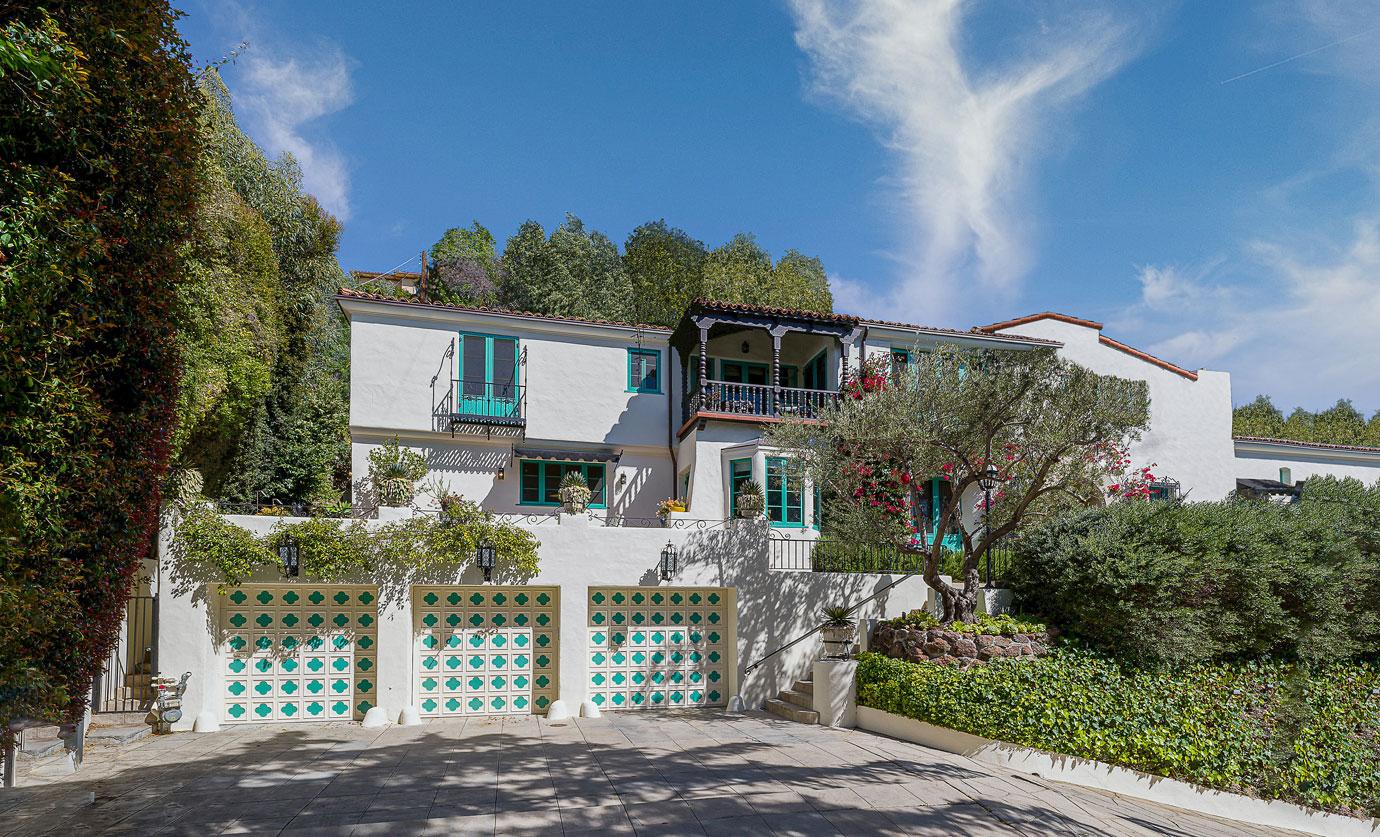 While the lush greenery surrounding the property keeps the estate hidden from the streets, the bold contrast between the white and blue make the exquisite property hard to miss.
Article continues below advertisement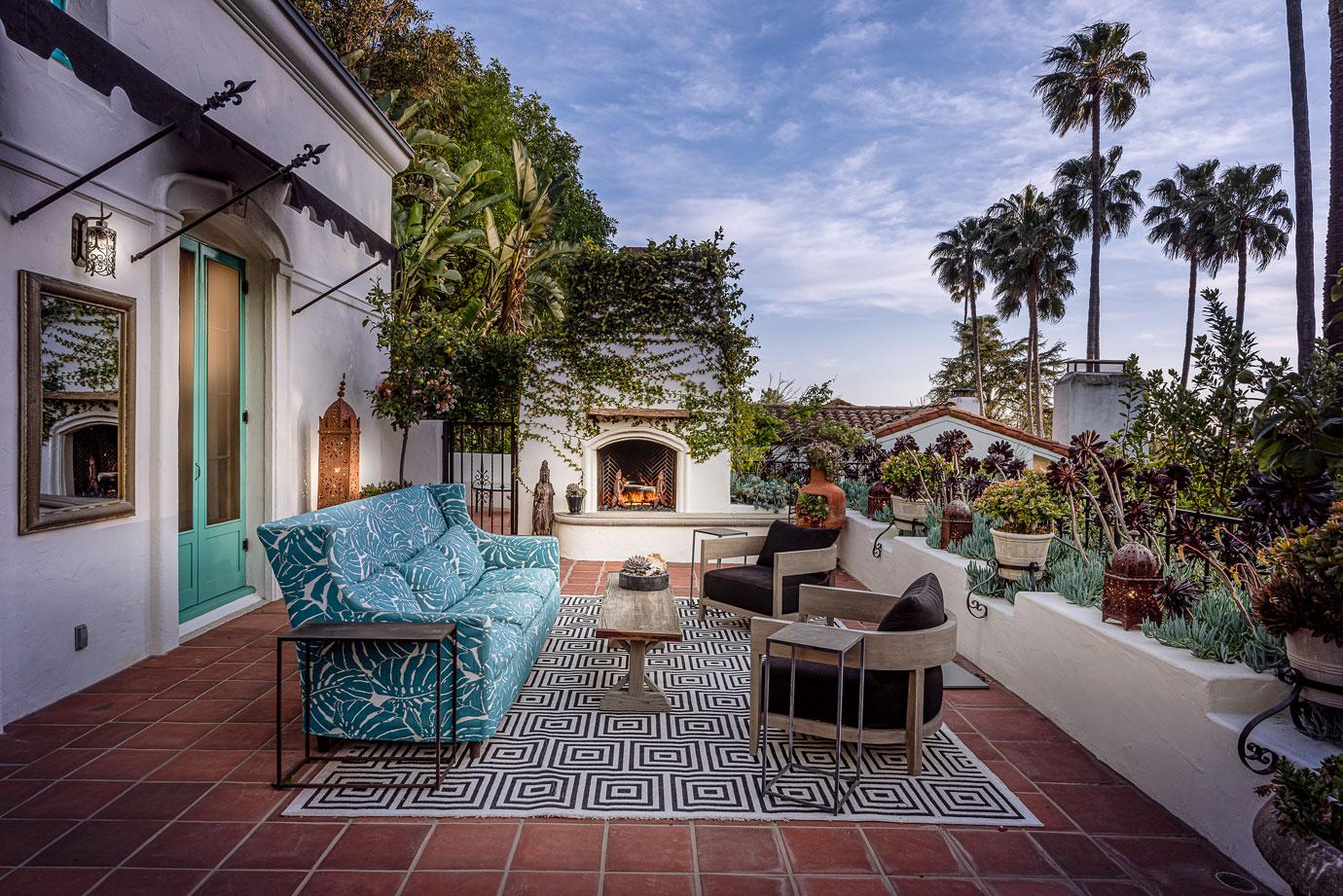 The romantic Juliette balconies overlooking the city streets are ideal for an intimate night in or a family gathering.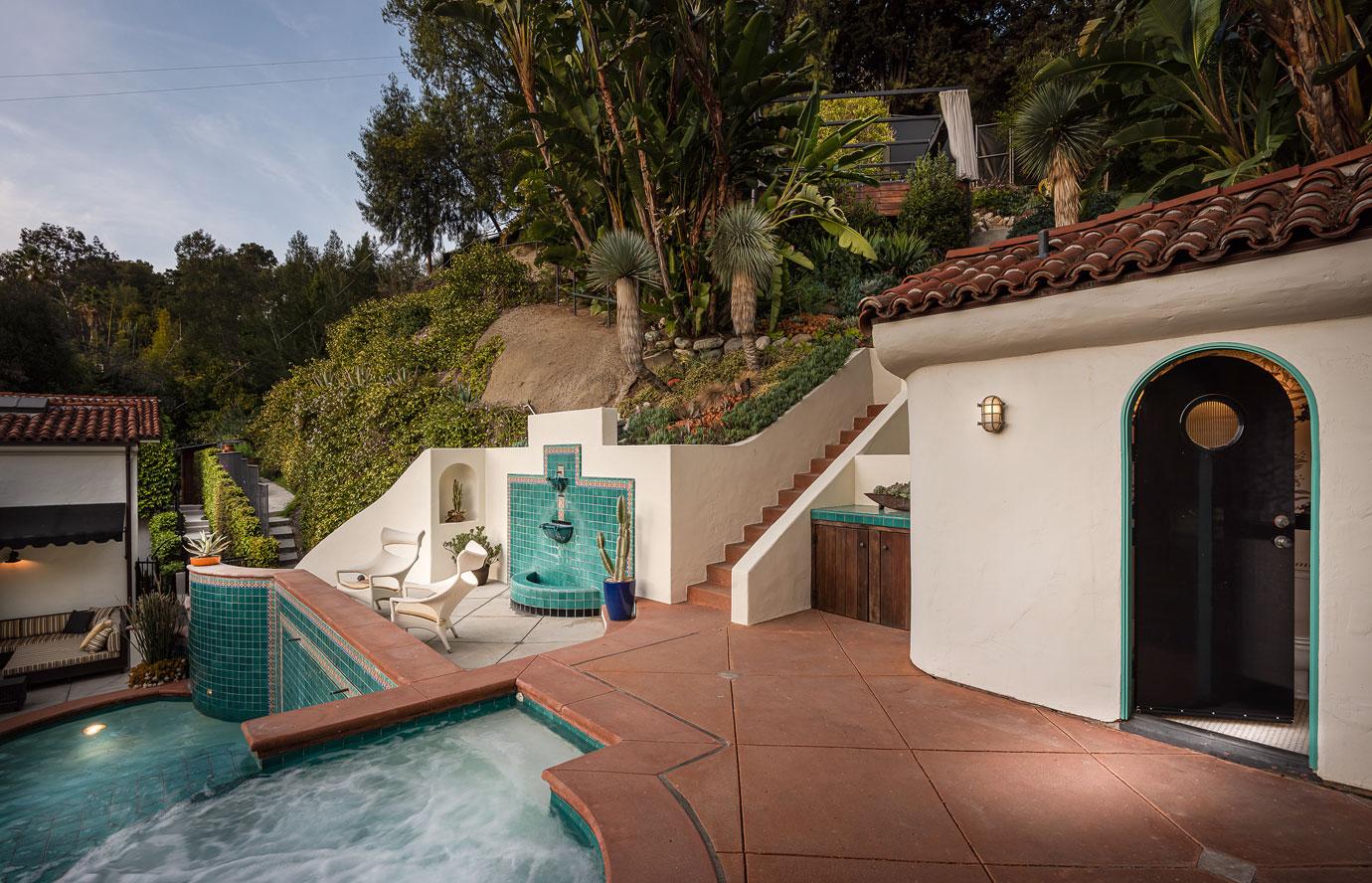 The estate includes a detached bathroom and Zen/Meditation/Yoga room just steps away from the magnificent pool and spa.
Article continues below advertisement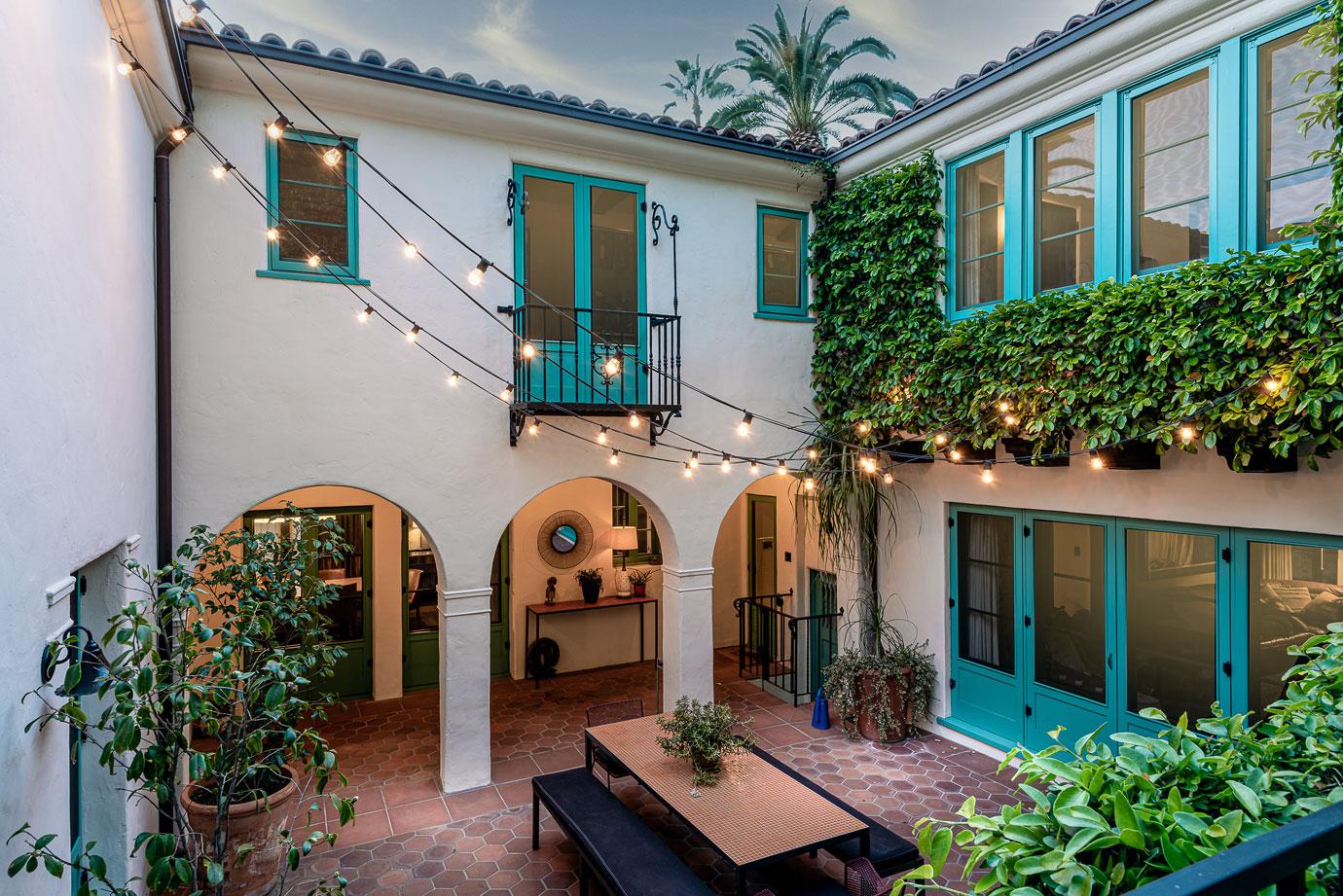 Almost all of the rooms on the lower level open to the courtyard, which serves as a serene escape from everyday life.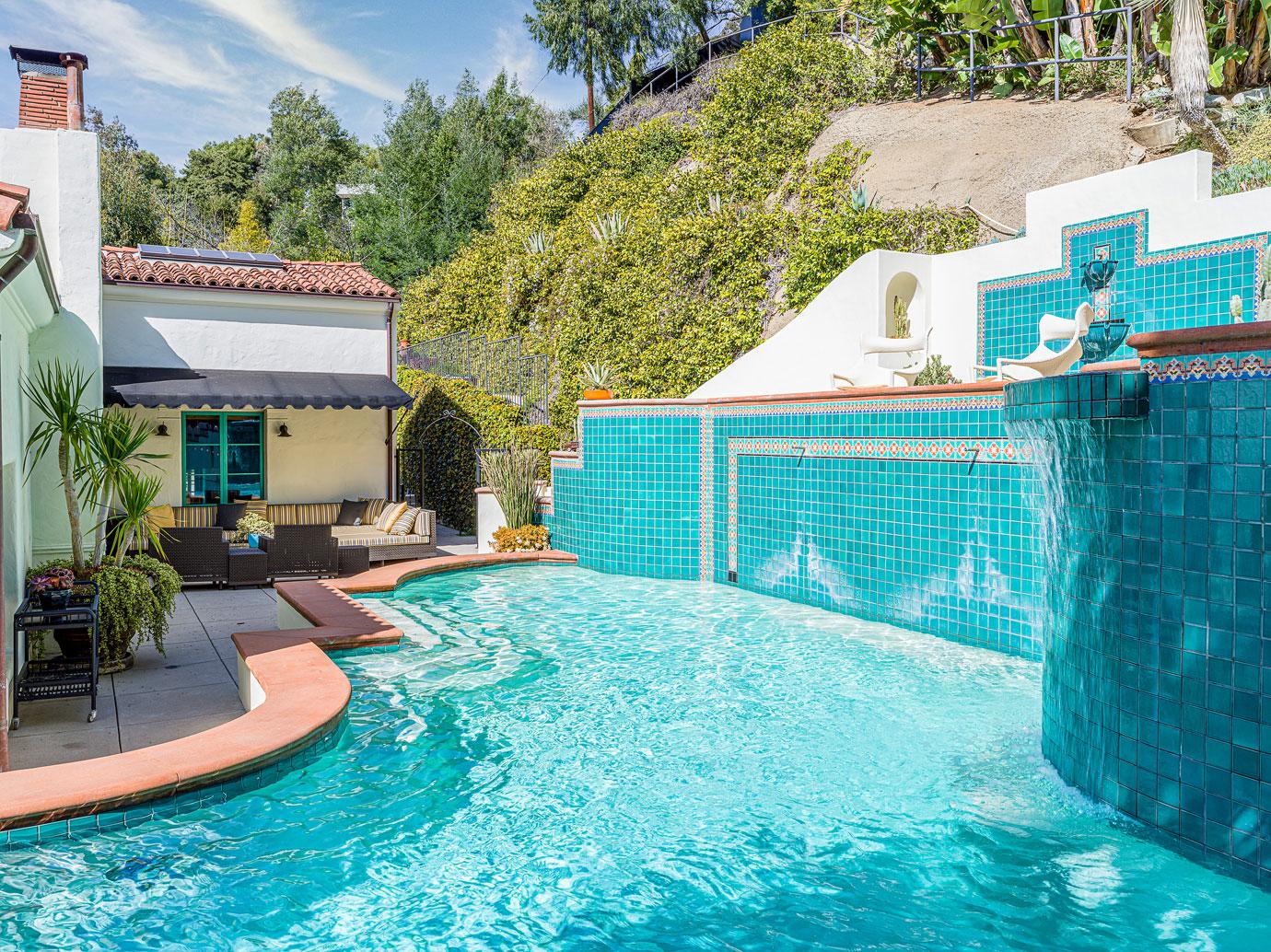 The attractive pool and seating area is the perfect place to spend the summer while soaking up the sun.
Article continues below advertisement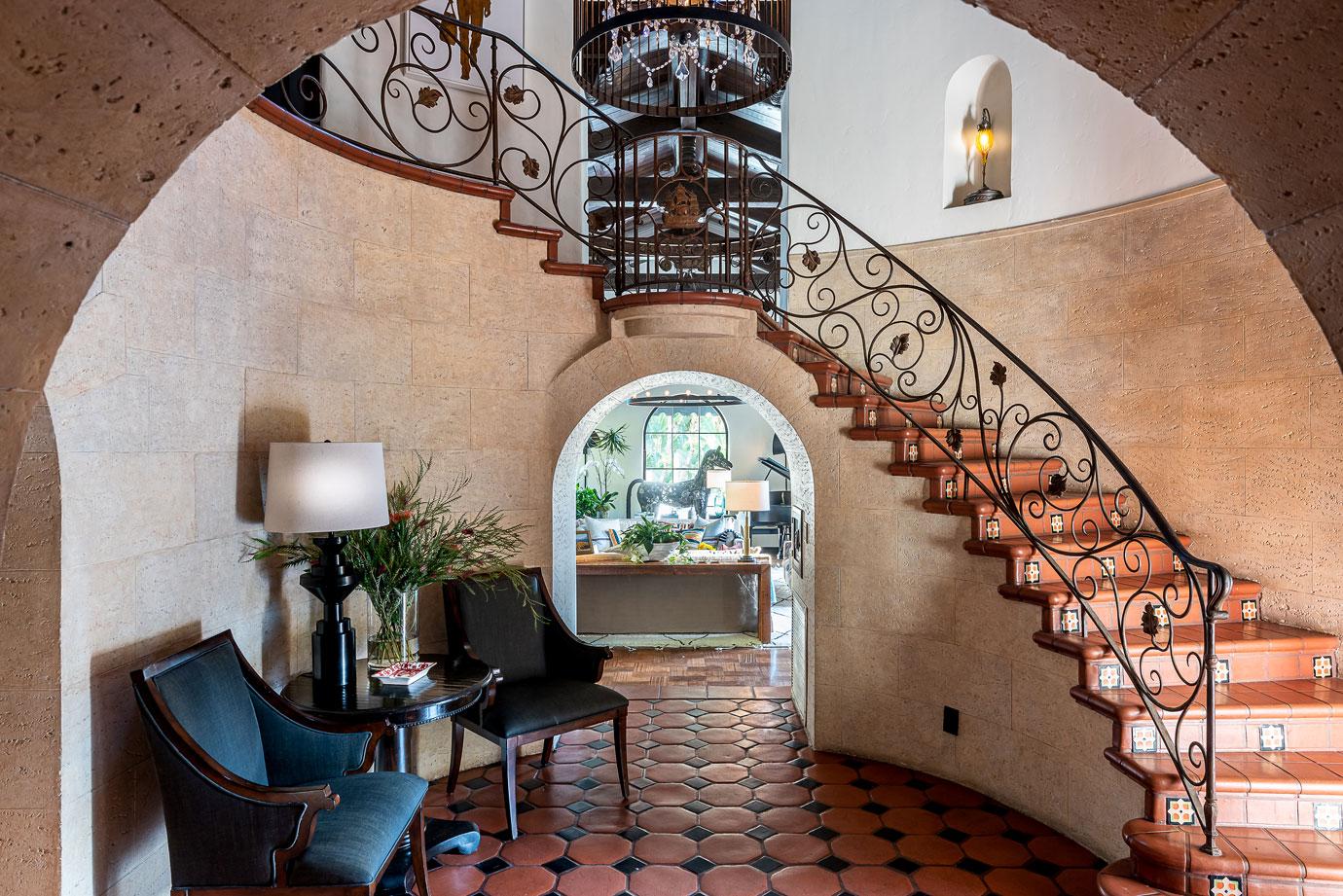 The home, built in 1928, has been completely updated while still keeping the period detail, such as the sweeping staircases, intricately carved entry door, arched doorways and more.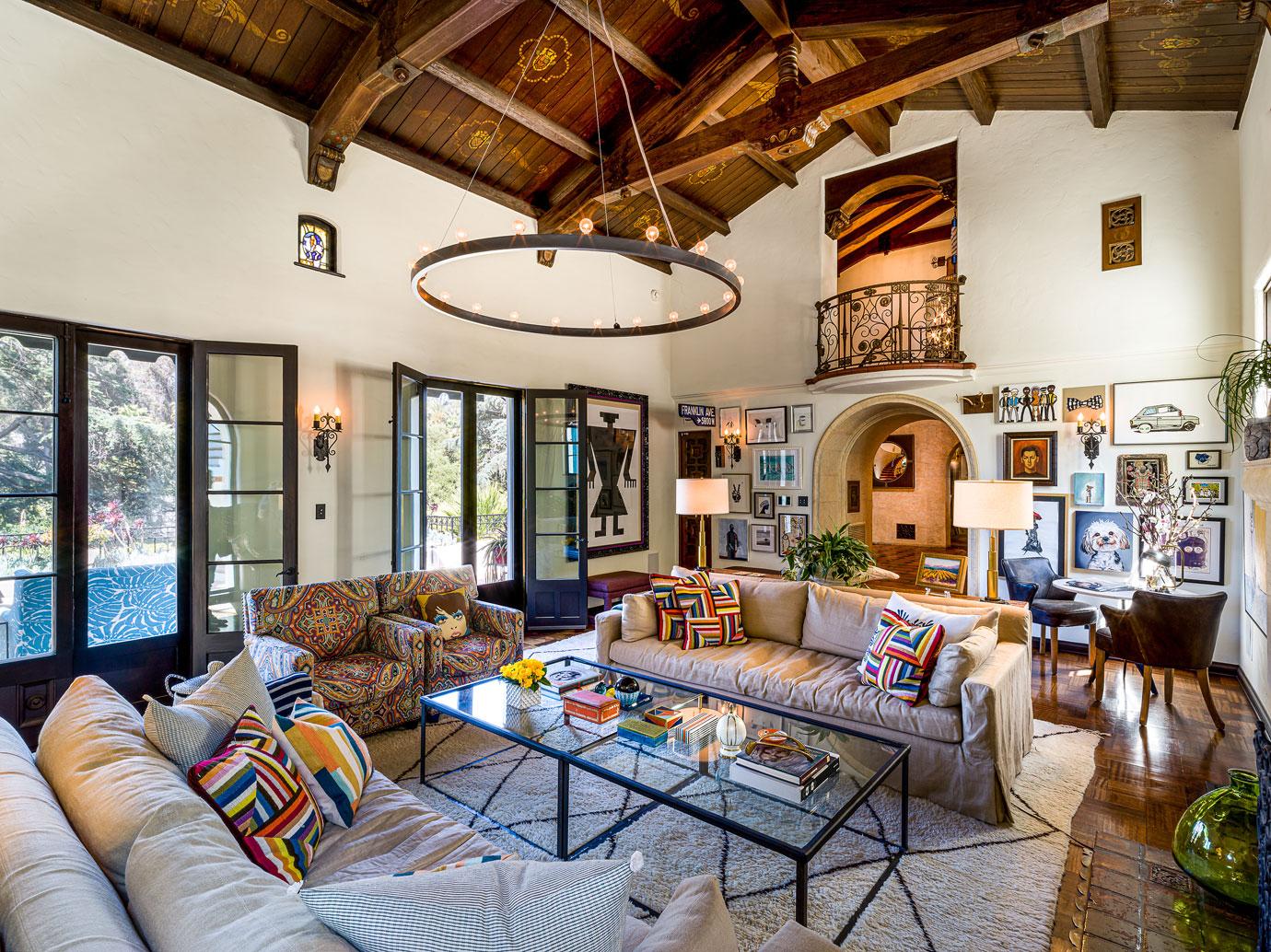 The spectacularly unique living room with a vaulted, beamed ceiling offers glass doors leading to the beautiful backyard.
Article continues below advertisement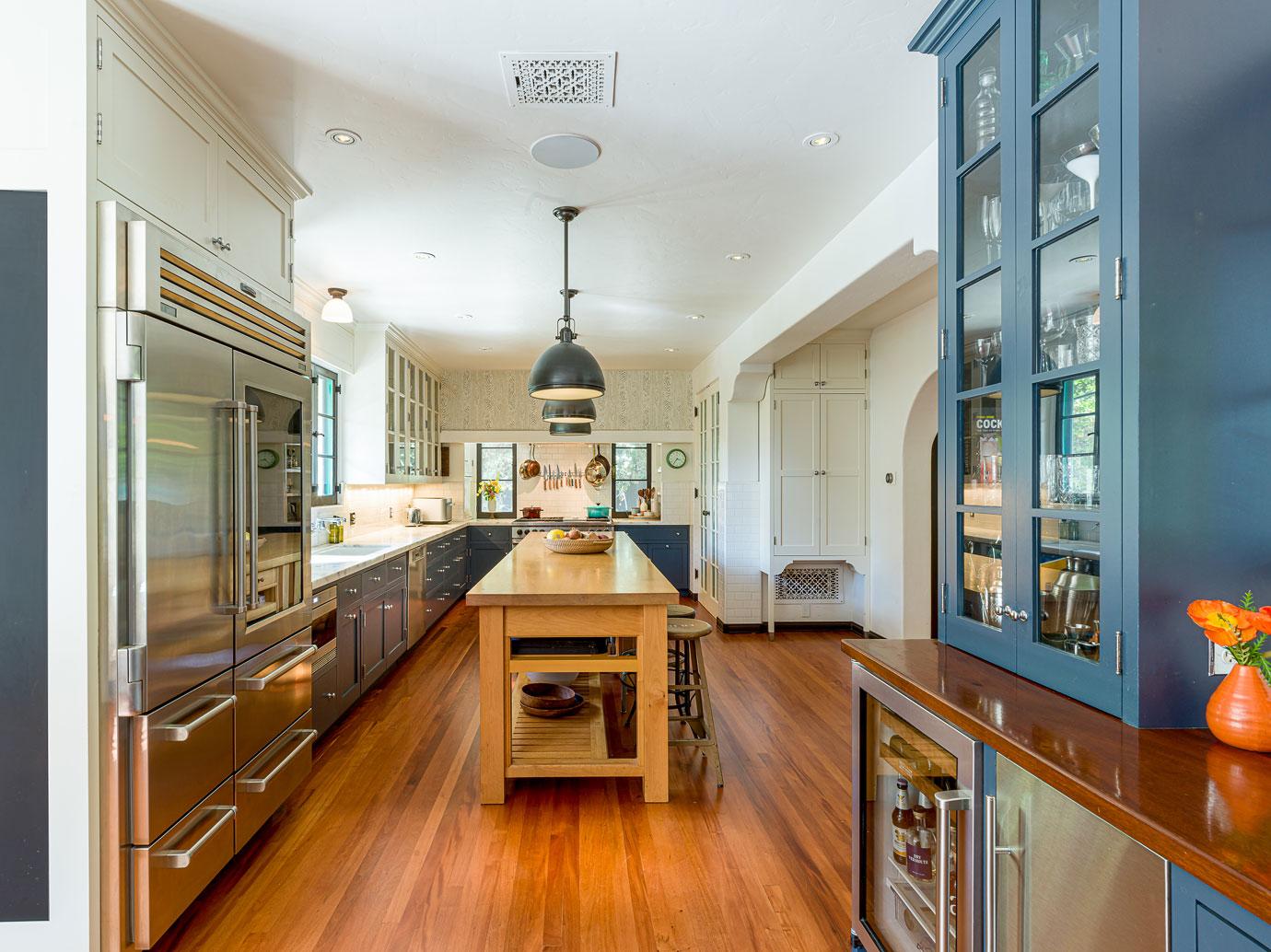 The enchanting, eat-in kitchen boasts a wooden island and top-of-the-line appliances.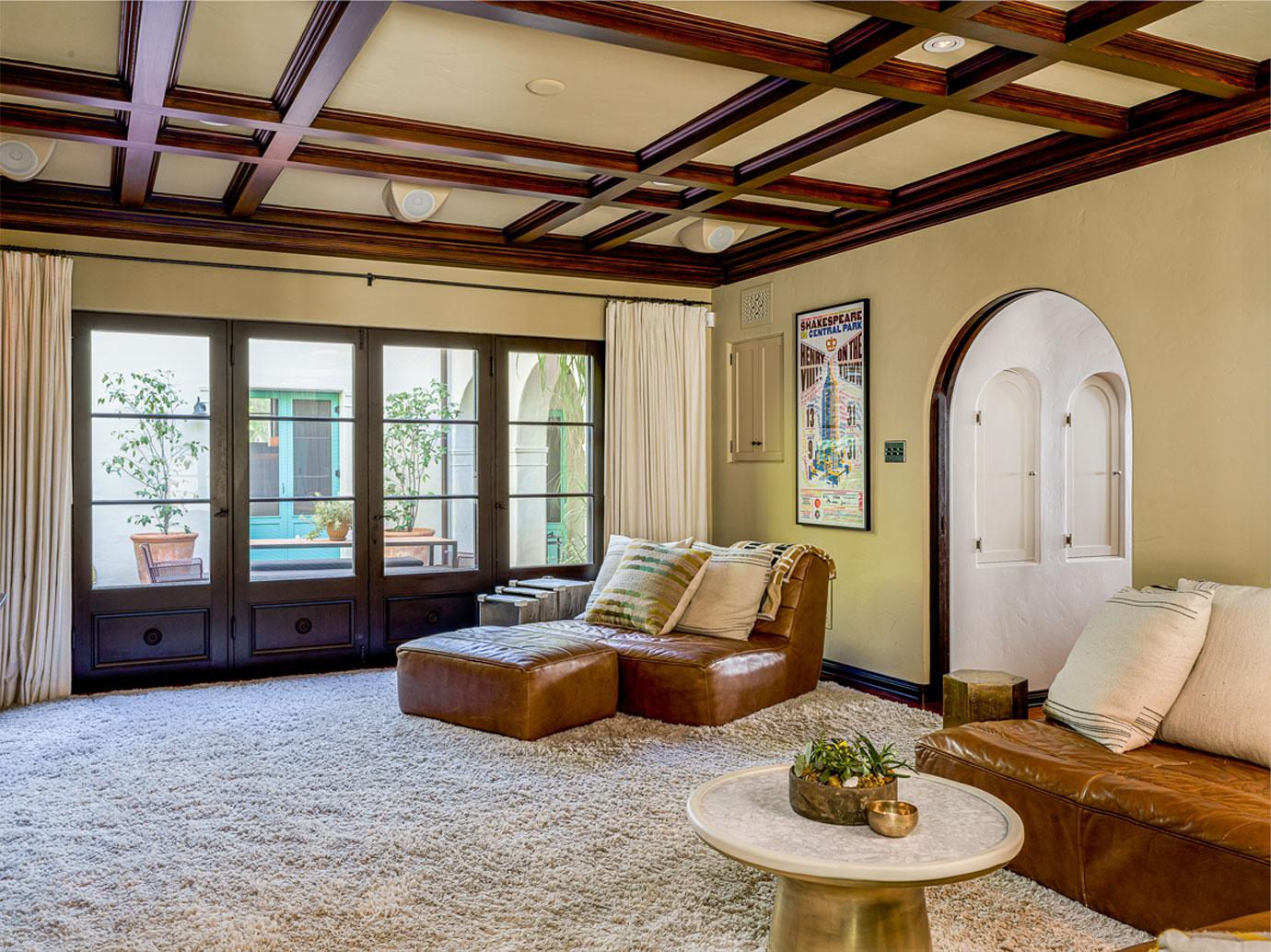 The almost 5,000-square-foot home, with four bedrooms and six baths, offers multiple seating areas indoors and outdoors as well as stained-glass windows, multiple fireplaces and inlaid ceilings.
Article continues below advertisement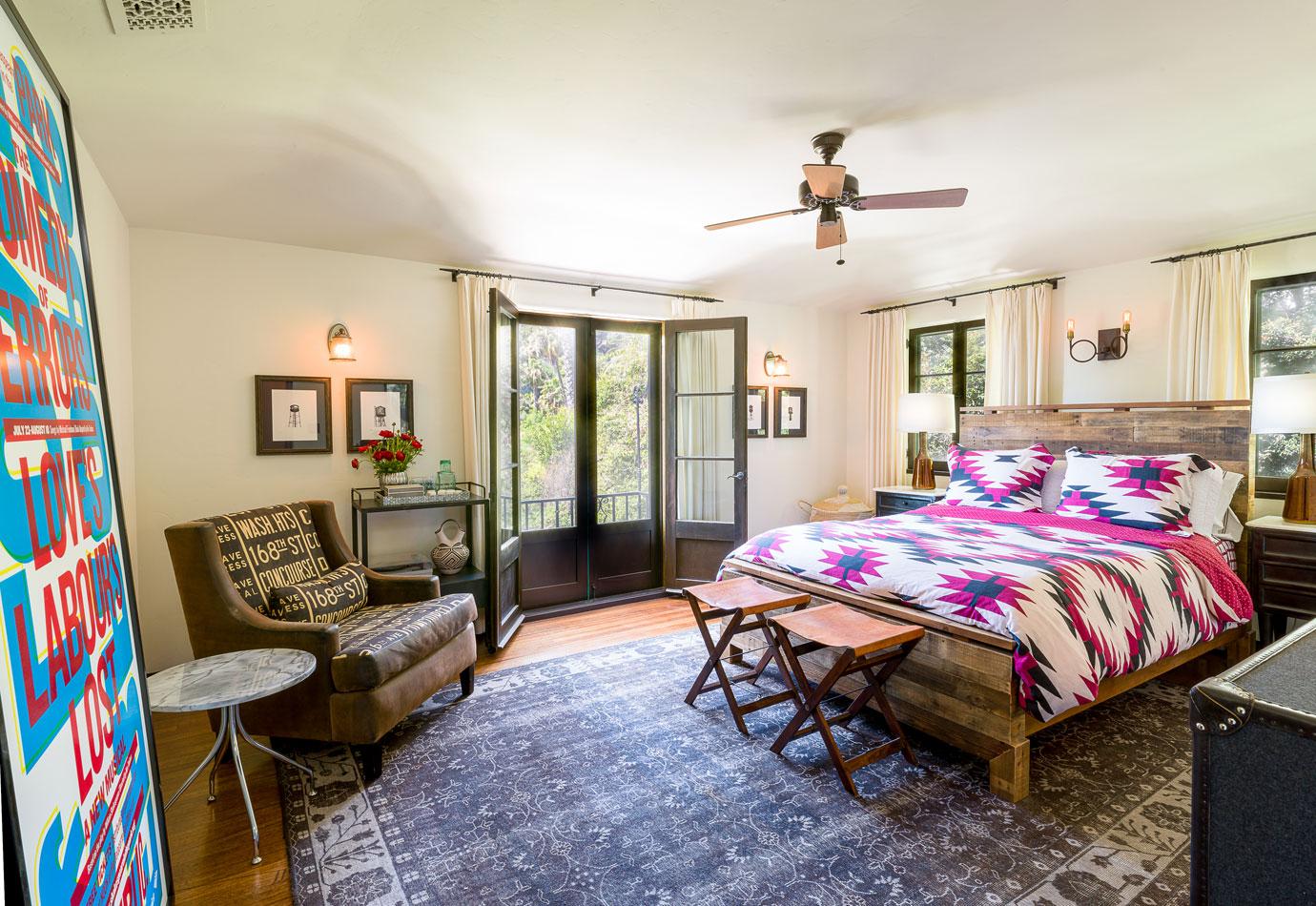 Between the private balcony and natural light seeping into the bedroom, it's safe to say DiCaprio would be happy to stay here when visiting his mom.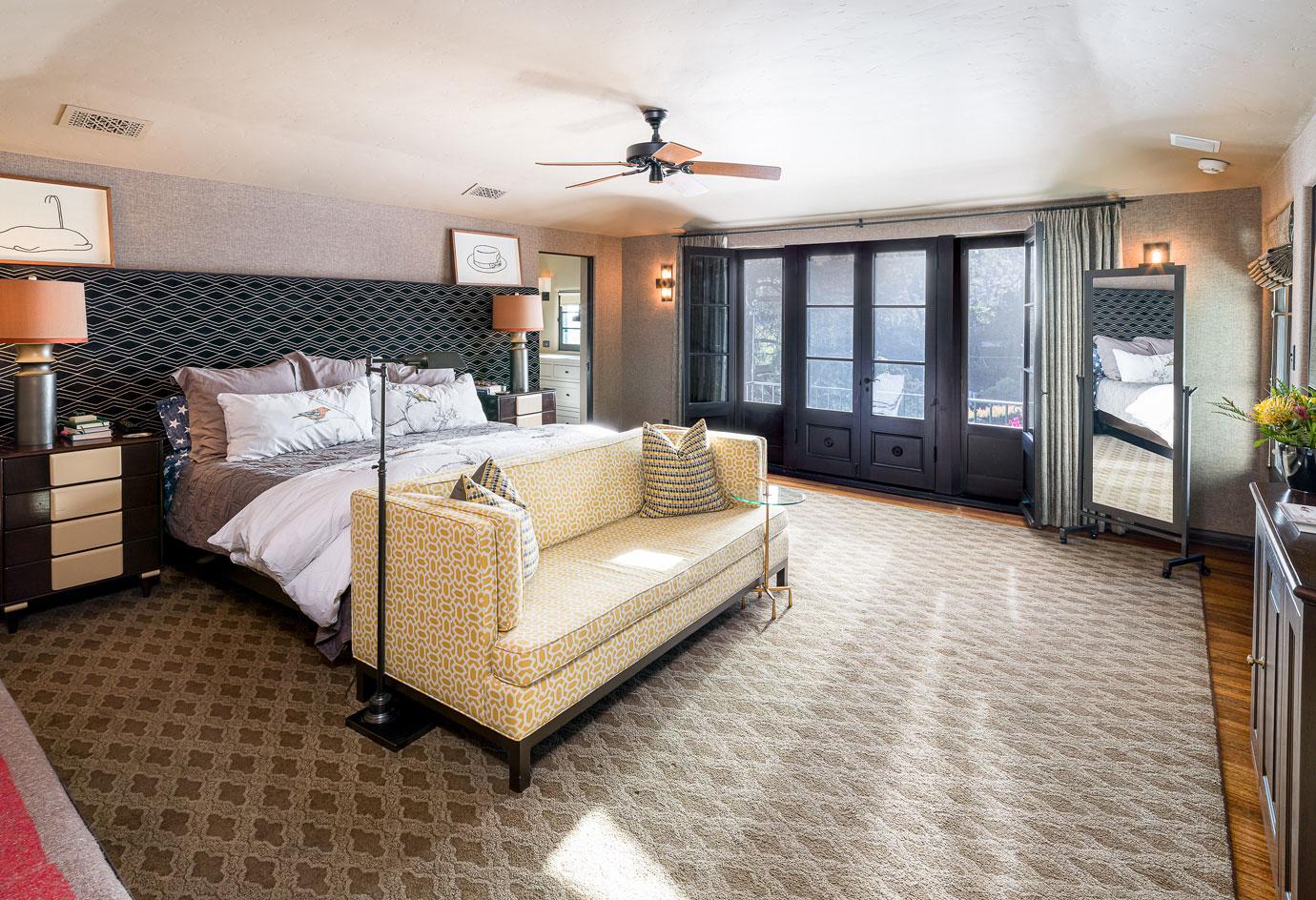 The oversized yet cozy master bedroom includes a terrace with exceptional views of the colorful gardens.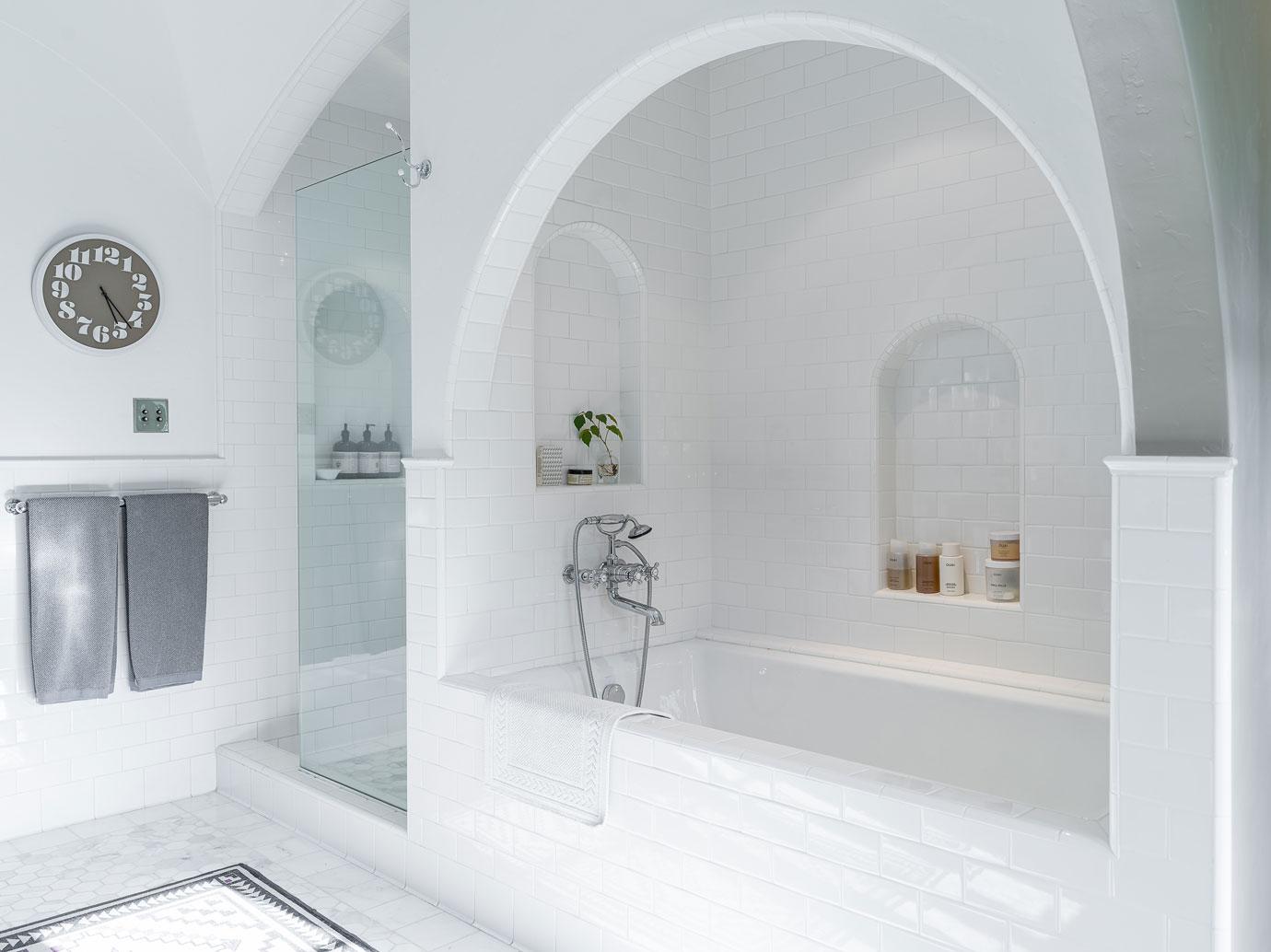 What better way to unwind than to sit back and relax in one's own built-in tub?