NEWS
LinkMe: The Tech Start-Up Making Connecting With Others Easier Than Ever, Reaches Top 100 Chart in App Store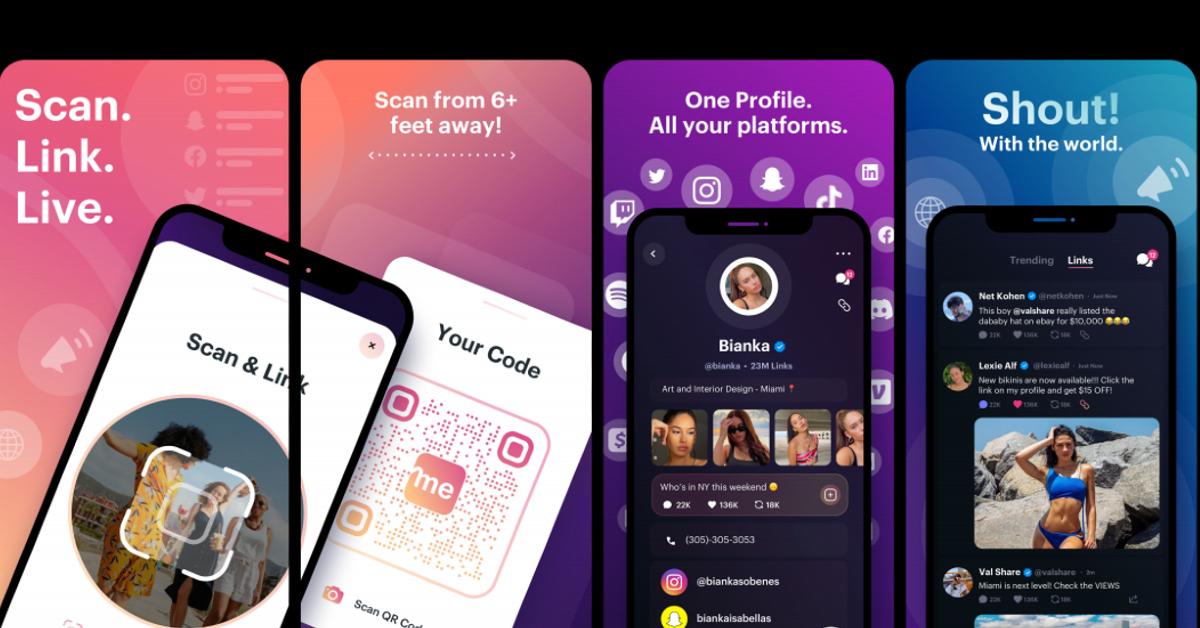 Everything about our way of life has changed over the past two years, and one of the major changes society has undergone is the complete digital revolution after the pandemic.
Businesses pivoted in record time, moving to fully digital work and learning situations almost immediately. Digital adoption took a massive leap as consumers moved toward online channels. According to McKinsey, the pandemic accelerated the digitization of customer interactions so drastically that research results suggest a seven-year increase in the rate of digitization.
Article continues below advertisement
One aspect of this new digital world is the emphasis of social connection. Digital identity app LinkMe is a platform dedicated to connecting people by making sharing information easier than ever. With the simple scan of a QR code, users are able to quickly share information from platforms such as Instagram, TikTok, Snapchat, Twitter, Facebook, LinkedIn, Venmo, Spotify, YouTube and more. LinkMe makes the world a more connected and united place — something that is needed now more than ever before.
The concept for the app came about when LinkMe co-founders Net Kohen and Val Share were working on a previous start-up, PartyMoves. During a meeting, the founders were exchanging information with multiple people and realized how tedious the process can be.
So, they decided to make the process much smoother. "We believe connecting and sharing should be simple. LinkMe bridges the gap between all your profiles. Think of LinkMe like the Panama Canal, but for every platform you use," said Kohen.
LinkMe also has unique location capabilities that pinpoint the exact place where users connect, meaning you no longer have to wonder where a certain phone number came from. The platform even reached the top 100 charts in the Apple app store recently. In a time when connecting with others is more challenging than ever, apps like LinkMe are helping others battle feelings of loneliness and isolation.
To learn more about LinkMe and how to download, visit the App Store or Google Play.