LIVING
'Lived In And Loved': Bret Michaels' Desert Digs Listed For Sale At A Whopping 3.3 Million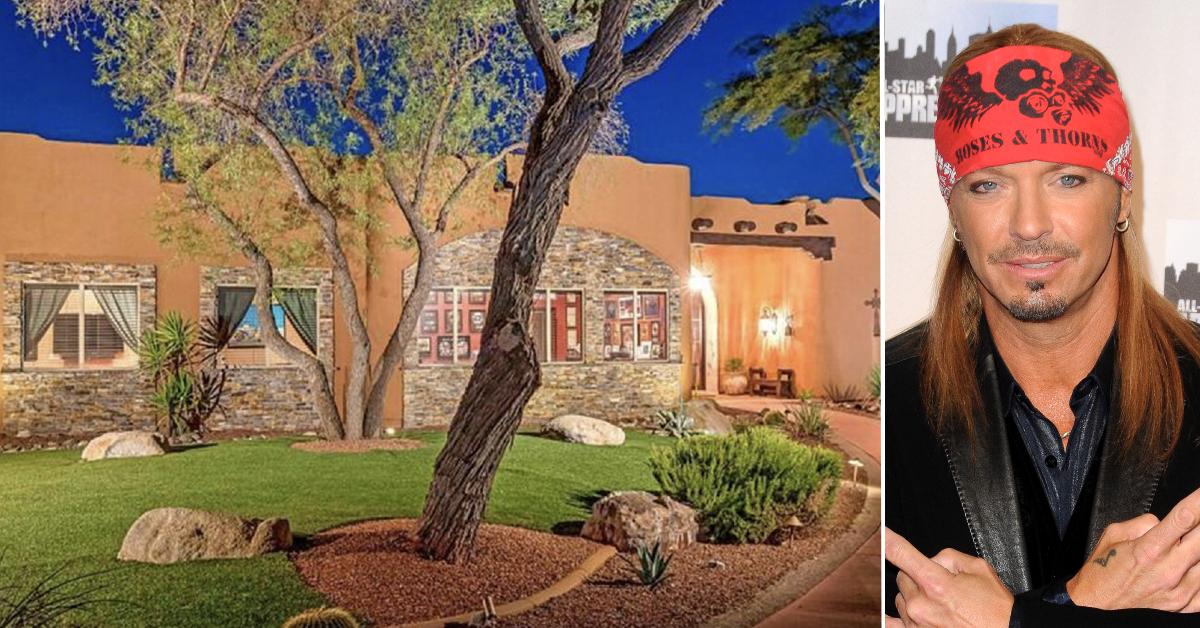 Take a look inside the rocker's resort-style estate!
Article continues below advertisement
Lookin' for Nothing but a Good Time? Search no further than Bret Michaels' awesome Arizona compound! The Poison frontman, 58, listed the adobe-style abode for a hair under $3.3 million in November and offered to throw in his furniture to sweeten the deal.
"Feel the experience of this home," he shared in a statement, "lived in and loved." Located in the heart of Scottsdale, the estate includes a five-bed, six-and-a-half-bath 6,200-square-foot main residence as well as a spacious separate guesthouse with an additional three bedrooms.
Article continues below advertisement
The interiors feature warm, desert inspired tones and burgundy accents along with plenty of personal touches, including dozens of guitars, sports memorabilia and a portrait of the current bandana-clad homeowner himself.
Elsewhere on the five-acre property, you'll find an assortment of amenities to ensure you'll never get bored: There's a sand volleyball court, basketball court, lagoon-inspired pool with a slide and even a private dirt bike trail.
Article continues below advertisement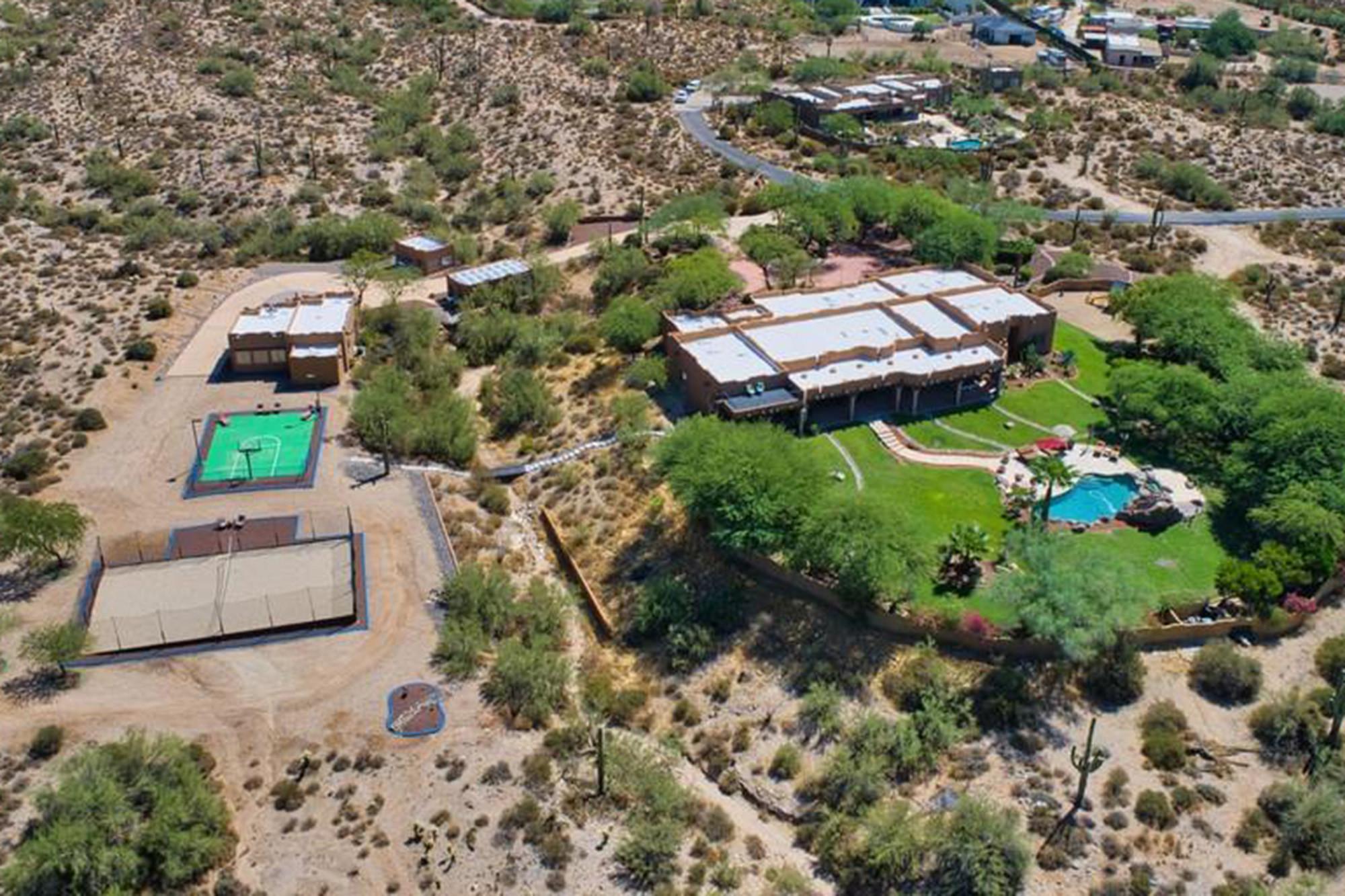 The compound, built in 1994, is essentially a giant personal playground!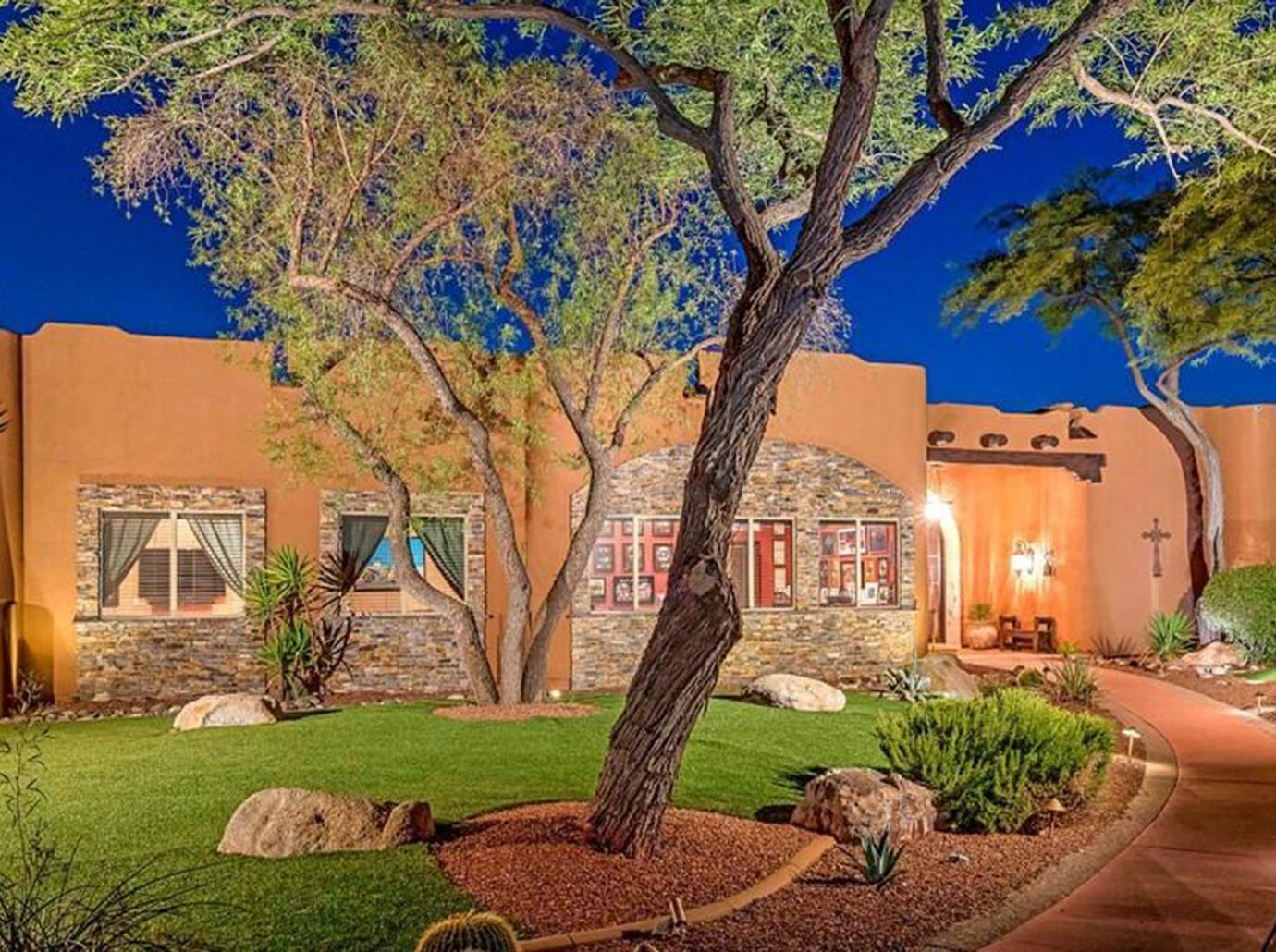 As seen on TV: The single story home has appeared in several of Bret's music videos and MTV's Cribs.
Article continues below advertisement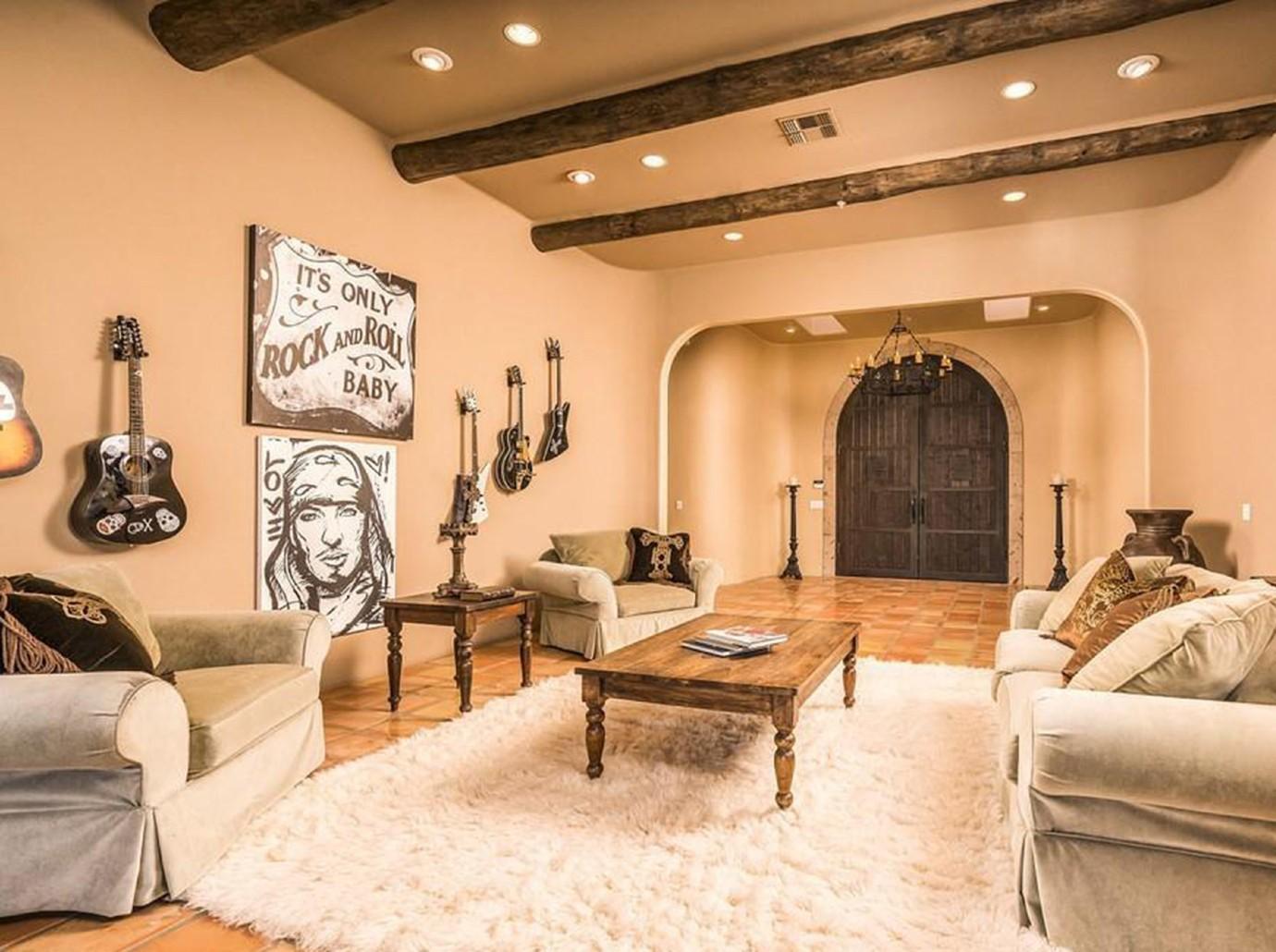 Hanging on the walls in the living room, you'll find several guitars and a sign that reads: "It's Only Rock and Roll, Baby."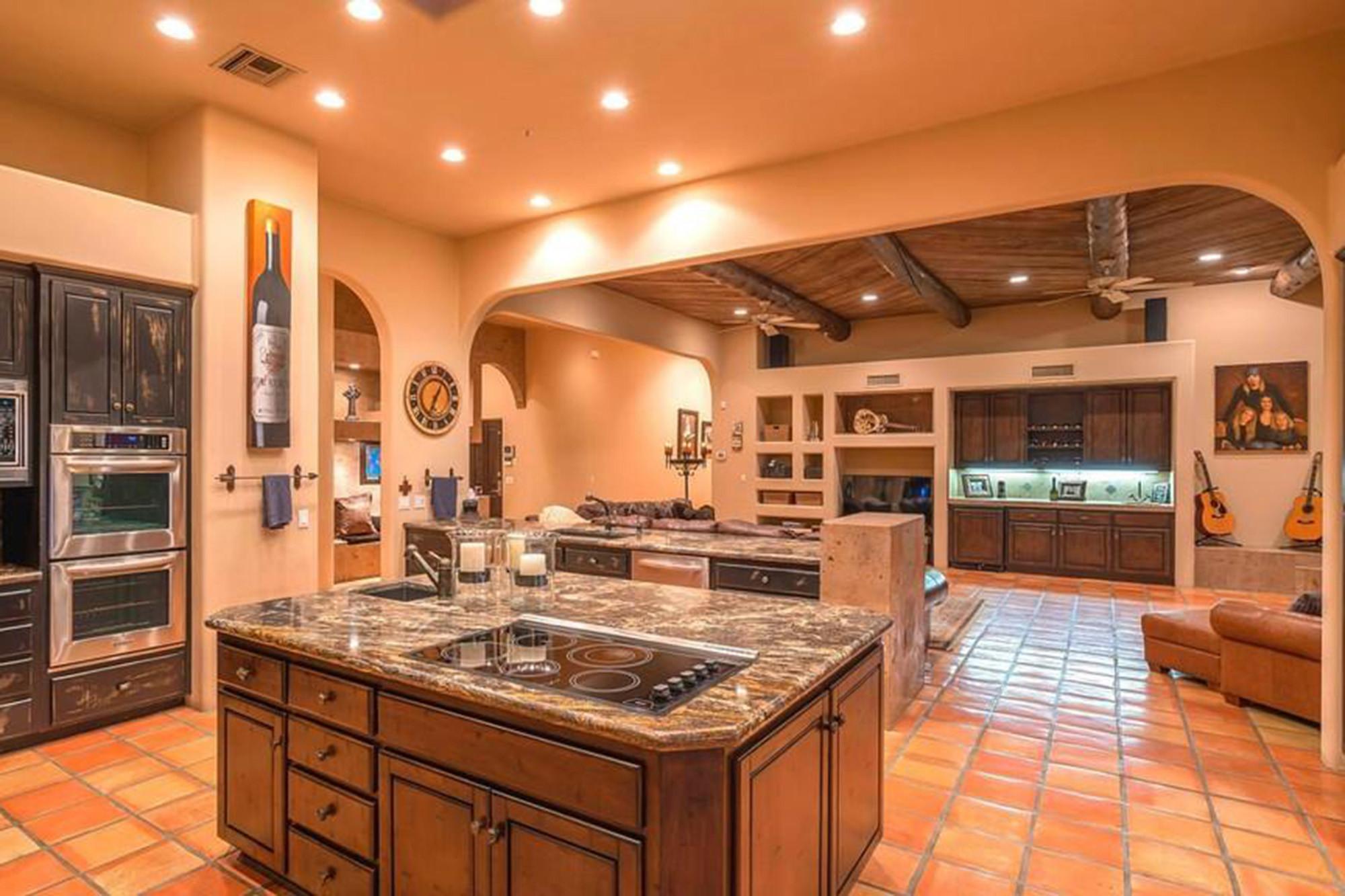 Hosting dinner parties is a breeze when you have two kitchen islands, a walk-in pantry and multiple ovens and sinks!
Article continues below advertisement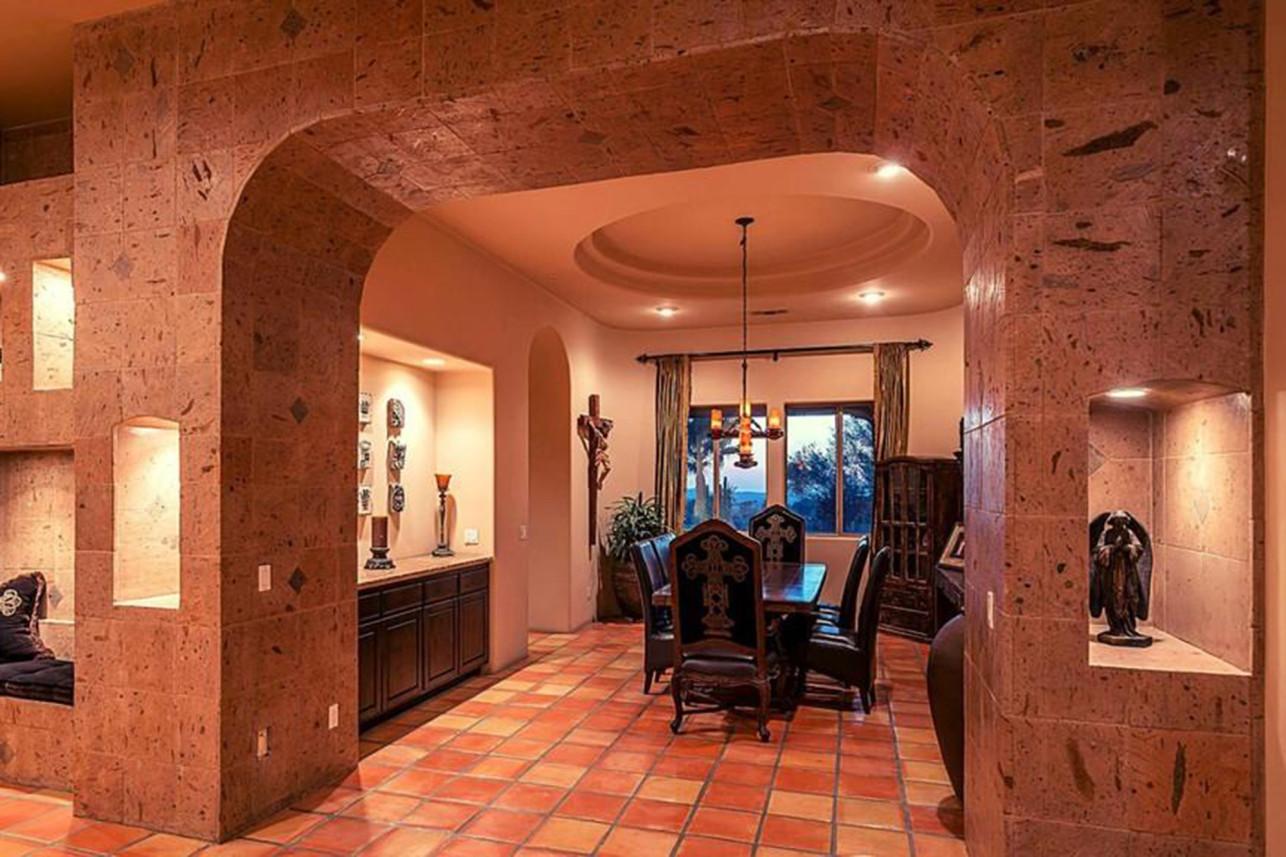 Say grace: The dining room is decorated with religious iconography.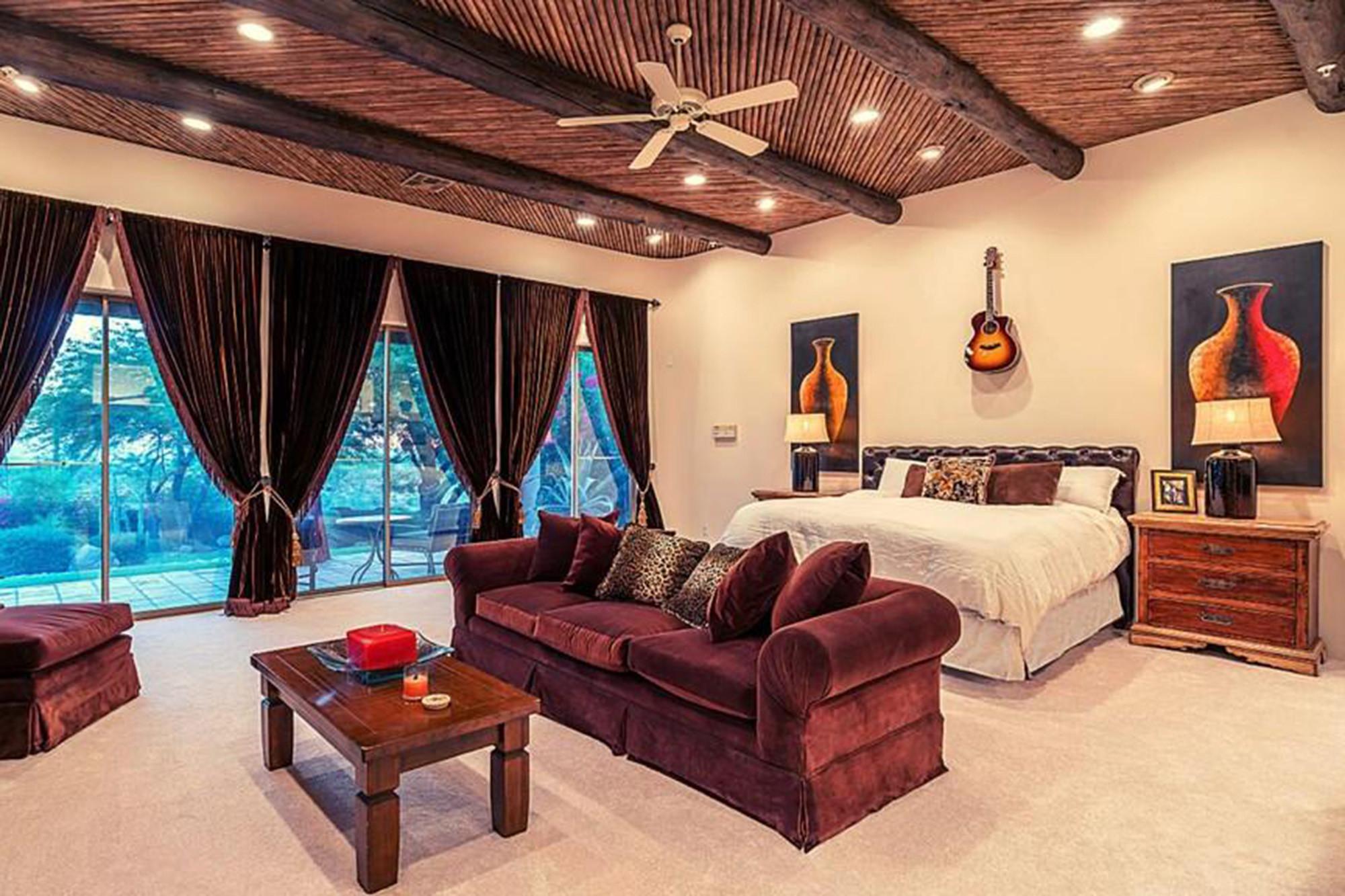 Funky details: The master bedroom is outfitted with velvet furniture and the ensuite bathroom comes with a barber chair.
Article continues below advertisement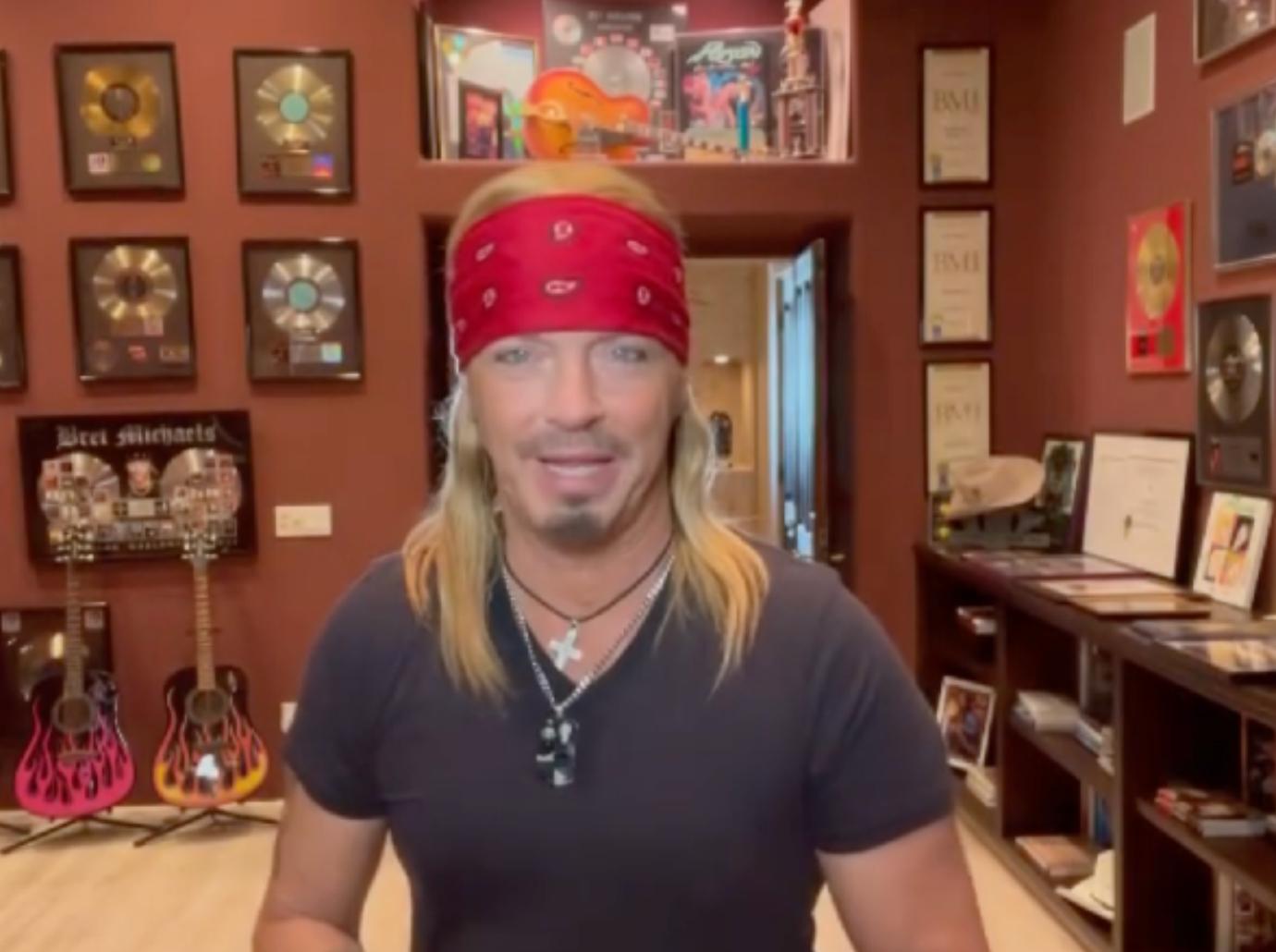 Who needs a virtual background? Bret frequently shoots Instagram messages in his office, where his albums are on display.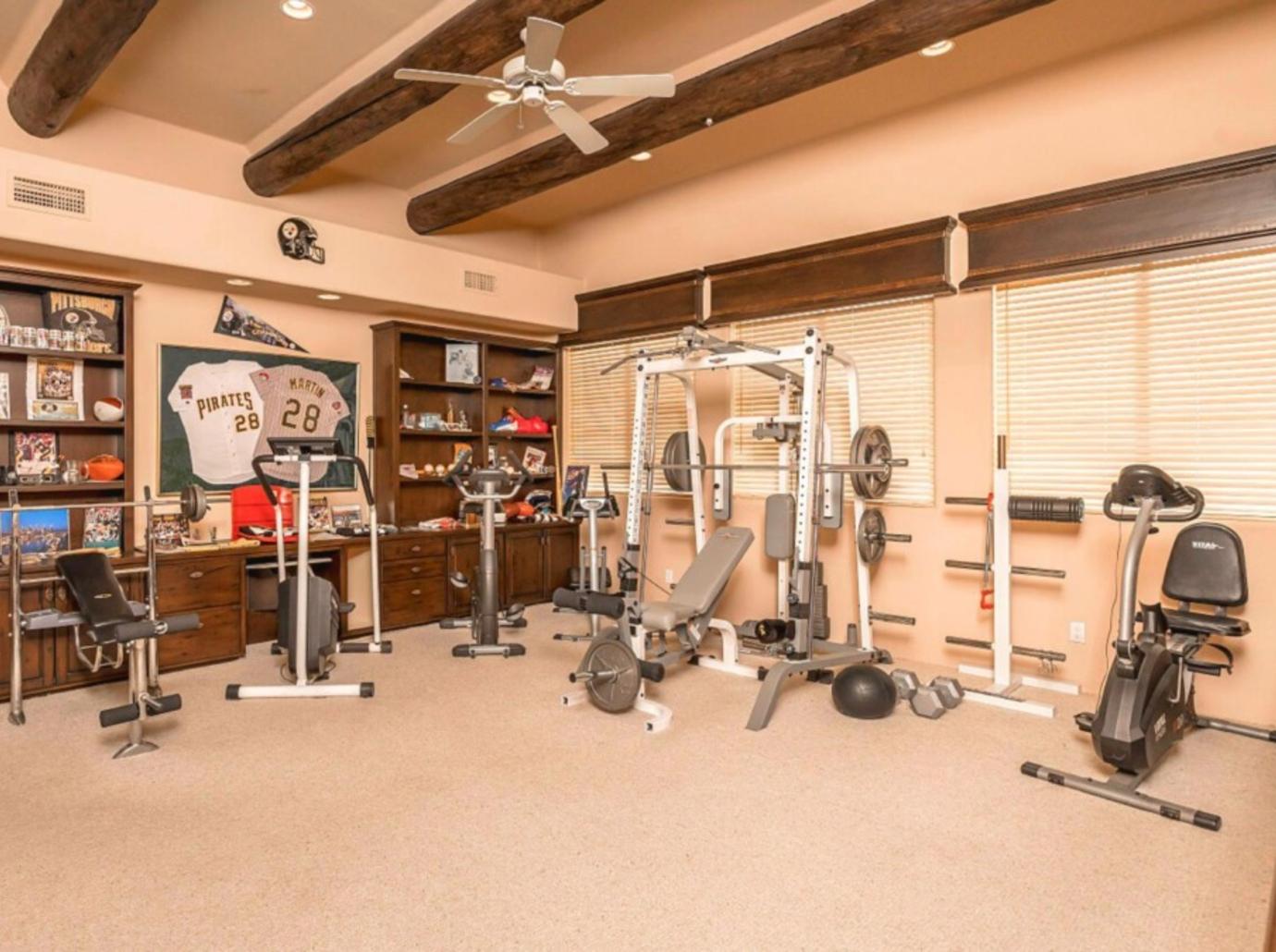 Double duty: The library also functions as a gym with weightlifting and cardio equipment.
Article continues below advertisement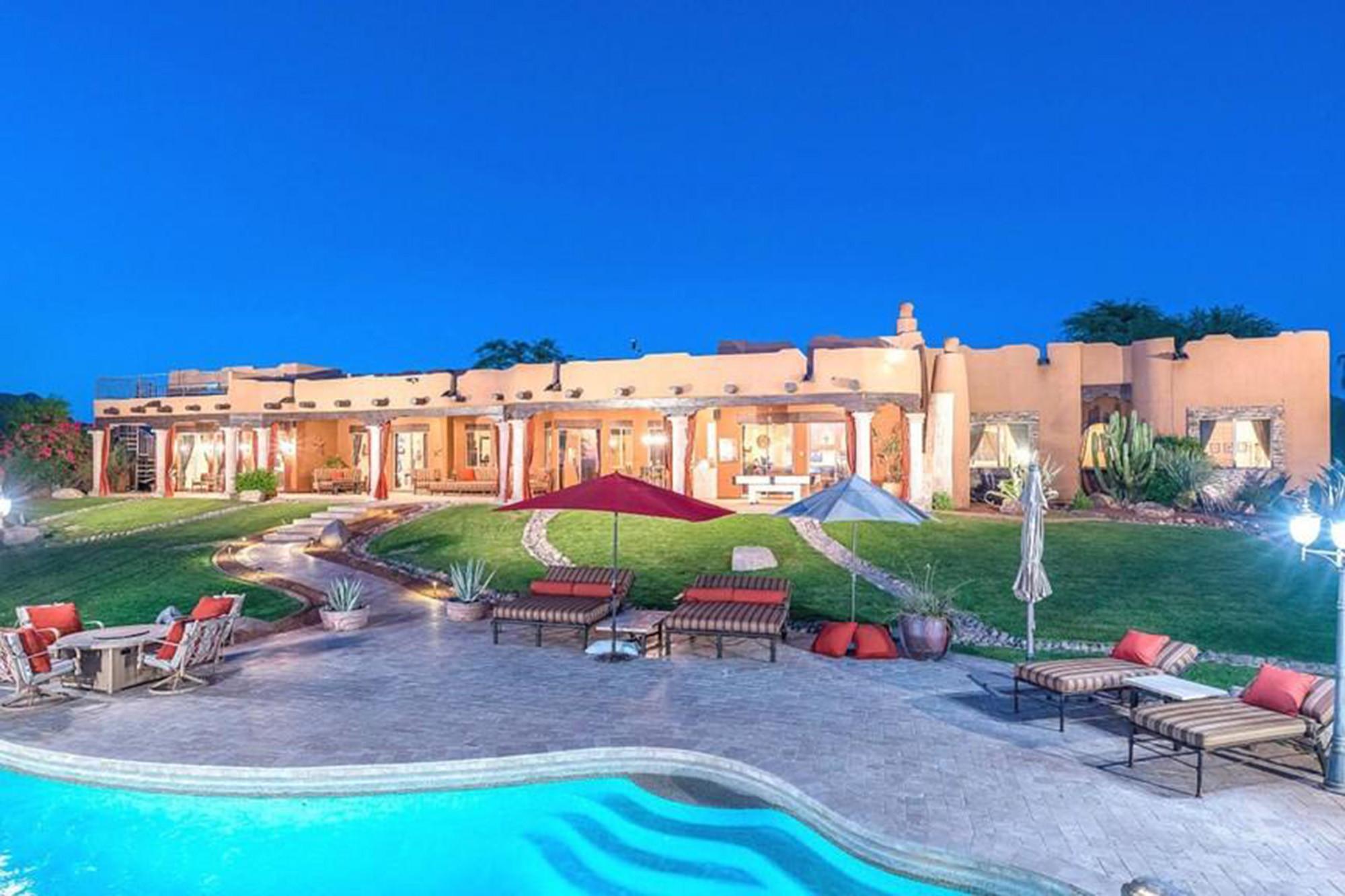 Enjoy the cool evenings on the patio, which has plenty of space for entertaining.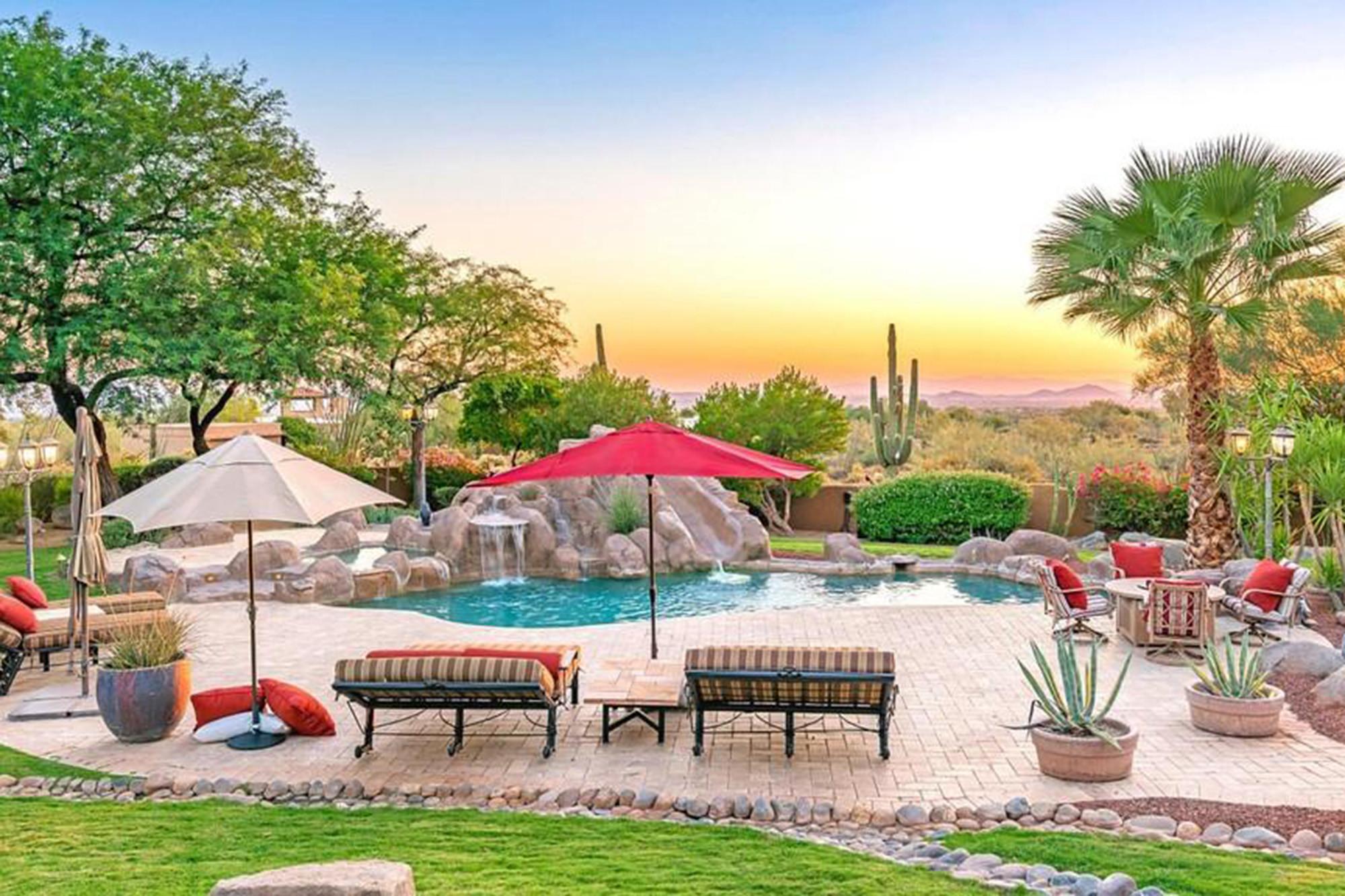 Your private oasis! The swimming pool, complete with a waterfall, is surrounded by lush plants and cacti.
Michaels is set to make a sizable profit on this compound that he calls home: he bought the pad in 2002 for just over $2.2 million.