NEWS
Luke Demaris Is Ready to Share The Wealth At Every Turn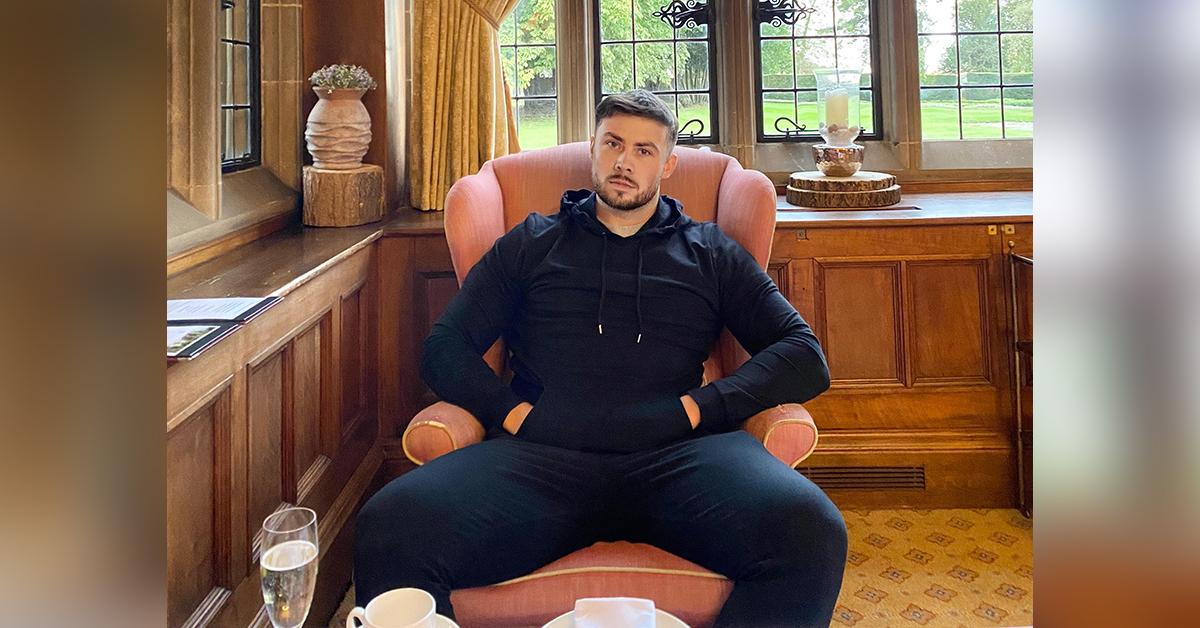 From the time he left school, Luke Desmaris found no magic in the mundanity of the ordinary everyday world. Hailing from Essex, England, by way of Bahrain, and born to a French father and an English mother, Desmaris grew up with a built-in awareness of diversified thinking, a no-nonsense work ethic, and a worldly outlook that translated into an early entrepreneurial spirit that manifested in a professional path rippling with informative experiences across numerous fields that he would solidify into a professional brand hinging on skill diversity and dreaming big.
After struggling his way through several regular jobs working for other people that challenged his patience and active attention, he boldly decided to reinvent the idea of work for himself. He did so with no available safety net. In the process of this brave leap, he inadvertently rewrote the script for the career paths of countless other alternative work-minded people who would come to utilize his unique methods for creating wealth online.
Under his variegated personal and professional interests, Desmaris has acquired an invaluably versatile knowledge of a wide array of computer-based businesses that have allowed him freedom of scheduling and finance that could not have been obtained in any traditional job or from a singular stream of interest. It is likewise a level of self-governance unknown and unimaginable to most 28-year-olds.
Despite having achieved the seven-figure status in his mid-twenties that he once only wistfully dreamt of, Desmaris still dabbles in a bit of everything workwise, just as he did when he started with little to no capital.
Article continues below advertisement
A big believer in the necessity of having as much active and passive income as possible, and with arms of business interests extended out to everything from E-commerce, affiliate marketing, and Amazon FBA, Desmaris does not even have a hobby that does not generate at least a little cash. Finding Forex Trading particularly fulfilling and lucrative after a friend's casual suggestion that he give it a go, Desmaris now pulls down a hefty monthly salary for day-trading and mentoring others in his highly successful methods.
Desmaris' course is one of the most affordable and straightforward in its class. Structured around teaching subscribers risk analysis, quick trading turnaround, long-term attitudes about capital gains, and acute market awareness, his course sets itself apart for its elimination of broker deposits and hands-on supervision by Desmaris himself.
His students pay a £30 fee to obtain the course and may stay under his operational guidance for as long as they need to until they feel confident to trade on their own. Looking after his learners in this way is simply another part of his instinctively responsible nature when it comes to anything he focuses on. Eschewing the 'gambler's mentality' of many in his field, he shares, "I'll look at the news and events, but I mainly don't trade based on the news and events. I mainly trade based on the price action and the technical analysis that I see in front of me on the chart." This emphasis on backtested results and time-honed, personalized strategies have helped him amass his fortune and a loyal group of ambitious followers.
Desmaris keeps a foundational practice in other unrelated fields as well. His ability to juggle so many flaming financial batons is another aspect of his character that makes him unique for his age and pursuits.
With investments in crypto, standard stocks, property, and even fine wines, there is no category of professional possibility he will not try his hand at. This open-minded approach to opportunity must be listed as one of the most definitive biomarkers of his continued growth as a broad-based businessman.
Throughout his professional journey, Desmaris has gained a rich education in online business law that he hopes to add to his teaching resume sometime in the foreseeable future. With no intentions of resting on his laurels, he envisions his next steps to include assistance he might lend others to avoid pitfalls and fast exponential growth in their online business goals.
His motivation for this is as humanitarian as his open-door policy with his Forex students. "I do see a lot of bad advice in other businesses that I know quite a lot about now. I see a lot of bad mentors, worlds of lousy education, and too many people charging silly amounts for courses.
If I can teach them to do other things the way I have taught Forex, and for a small price as I've always done, then that's something I would love to do." In this expressed desire to support the success of others, Luke Desmaris proves that you are never too big to keep dreaming big and that sharing the wealth of knowledge you build along the way is a paycheck like no other.