NEWS
The Housing Market Slows As Prices Continue To Soar: A Luxury Real Estate Forecast By CEO Of Luxuri Rentals, Jonathan Campau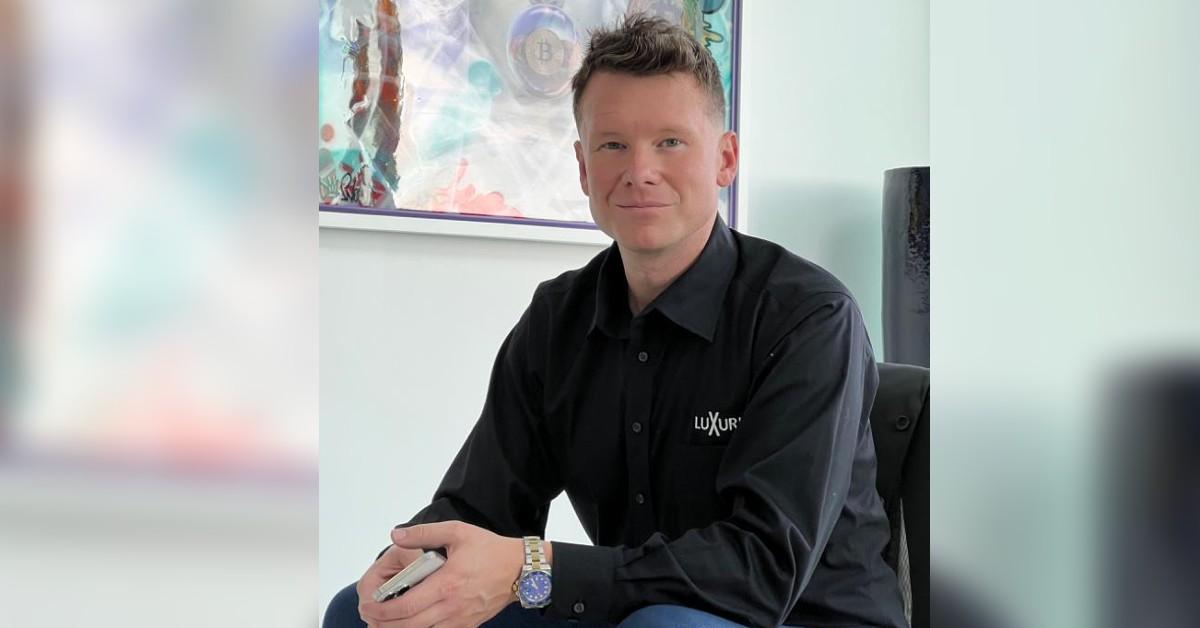 Few cities have seen as massive growth over the past several years as Miami has. Building on its consistent growth since the 2008 housing crisis, Miami's real estate market emerged as a major winner since the Covid-19 pandemic. Economic experts are excited about Miami's real estate market as these trends continue to compound on each other. As many real estate markets dwindle, losing their early pandemic boost, Miami has risen above the pack and secured itself as becometh that is here to stay. Two years removed from the onset of the pandemic and Miami home prices are still rising year over year, boasting a 23.5% increase since 2021's strong numbers.
With Miami's historically expensive housing market, the influx of new jobs resulting from the relocation of multiple tech giants' to the city, and the nation's four-decade high inflation rate of 9.1%, investors, entrepreneurs, homeowners, and consumers are looking for guidance on how to capitalize on these market trends without falling prey to them. We caught up with Jonathan Campau of Luxuri, to get his take on the current economic situation and the Future of Miami Real Estate.
Article continues below advertisement
Do you believe that Miami's real estate renaissance is here to stay?
While the media and the Fed are attempting to quiet the South Florida real estate market with poor headlines and monetary policy, anyone that goes one step deeper can find the truth. Home sales have stayed consistent.
What would you say in response to the media outlets touting the 21.3% drop in single-family home purchases year-over-year?
They are misleading the public. This drop is not due to a lack of buyers or overpricing, but is instead due to the lack of inventory at large. This lack of inventory is precisely a result of the strong market and buying numbers from the last few years. The people parroting these numbers as an indication of a downturn in Miami's real estate market fail to recognize that those numbers are in comparison to a record-setting 2021 market with 2.5% mortgage rates and higher supply. Miami saw such an influx of new residents and homebuyers over the pandemic that the inventory has struggled to keep up with buyer demand. Despite this decrease from 2021, Miami's April 2022 total home sales count significantly outperformed every April in the history outside of April 2021. I think that speaks for itself.
How do you think the Fed's recent interest rate increase will effect the market?
Properties under $1 million will be negatively affected by the Fed's interest hike. We will potentially see an increase in foreclosures at this price point. This cooling-off period coming over the next 12 months will result in a 'Cash Buyer Luxury Market' as opposed to a 'High-Interest Borrower's Market. The luxury market will remain unaffected and continue to rise over the next 12 to 36 months. As cash buyers, investors, New Yorkers, Californians, and international buyers continue to migrate to the region to spend their fortunes in the South Florida market, it is a frenzy down here for the highest and best in the luxury waterfront real estate market. I am speaking from experience as more than 75% of Luxuri's international buyers in the high-luxury market have been cash buyers, not relying on high-interest loans. Further, I believe that Miami will see the return of South American buyers who have been under lock and key for the past year and a half.
Do you believe the upper-middle class will continue to rent luxury properties for 12-month rentals instead of using prime loans to purchase homes in the near term?
Yes. When interest rates rise rental market demand also increases; in particular in the luxury market.
What is your five-year outlook for South Florida's real estate market?
If interest rates continue to rise and both real estate rental and sales prices continue to increase, then the market will shift to a predominantly renter and investor buying pool.
Campau is helping real estate investors navigate these market conditions. Drawing on his real estate, hospitality, and financial expertise, Campau founded Luxuri as Miami's most innovative vertically integrated real estate firm. Meeting the unprecedented demand for luxury homes and experiences in Miami, Campau has secured Luxuri's top reputation in just two short years. Campau and the Luxuri team have found quick success due to their unique positioning at the intersection of real estate investment and vacation rentals. In addition to its real estate brokerage capabilities, Luxuri is also the premier property management, vacation rental, and concierge service firm in Miami.
To learn more about Luxuri and explore all of the options available, visit their website.