NEWS
INFLUENCER EXTRAORDINAIRE Lyna Perez Launches Her First Paywall With Unruly Agency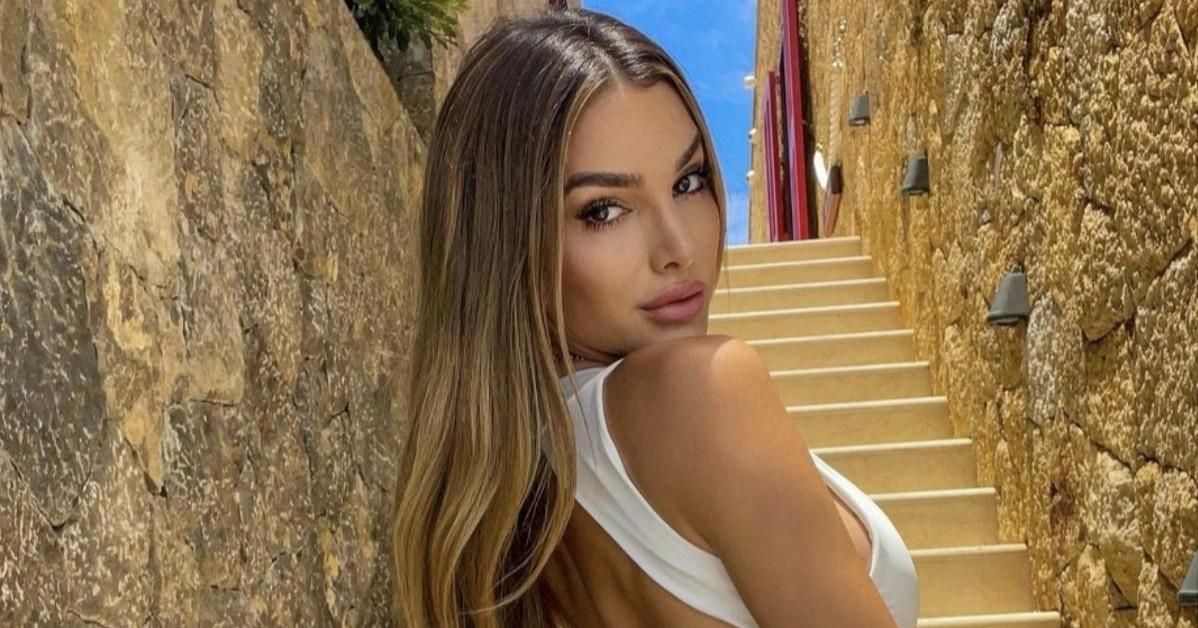 Florida born model and influencer Lyna Perez has taken the next step to leveling up her social media impact and expanding her offerings to her already broad group of fans.
In November 2022, the 28-year-old made an announcement of her debut on the OnlyFans subscription platform. As suggested on her Instagram link page hosted by the social media empire builders at Unruly Agency, fans of Perez can now get even more access to their favorite Insta queen than ever before.
Article continues below advertisement
The Most Important Thing Lyna Perez Wants You To Know About Her
Instagram bios can say quite a lot about a person. The social media outlet provides users with 150 characters to share who they are and what their Instagram page is all about. There are several qualities that make for an exceptionally high-quality Instagram bio — and one seemingly goes against the grain of summing up your entire personality and purpose. That core tenet is brevity.
If you max out your character count, you are probably doing too much. One hundred and fifty characters should be considered a ceiling you should not even get close to touching in your bio. You will bore your audience. Lyna Perez does many things, but the highly successful model and online personality does not bore her online audience.
"I basically live in a bikini (midday sun emoji)." This is Perez's Instagram bio, and the proof is right there. She is not lying — the vast majority of her photos feature her in a swimsuit. Perez has cultivated an online identity and that identity is steadfast, unvarying, and dependable. There is a simplicity and honesty to her online presence, and it has had profound results to the tune of over 9 million Instagram followers.
Lyna Perez: Influence, Reach, and What Keeps Her Followers Coming Back for More
Perez entices viewers of her social media with scintillating photos and Instagram captions such as "2023 the year of the tiniest bikinis," "the L in my name stands for love of your life," and "distracting the golfers is a full time job." The curiosity and allure these posts compel are met with the possibility of so much more since her collaboration with Unruly Agency.
It is also important to note that while Perez's largest following is on the 'gram, she is also on every other major social media platform, including Tik Tok, Snapchat, Twitter, and, most recently, OnlyFans.
Article continues below advertisement
Where It All Began and Where Lyna Perez Envisions Going Next
Perez has had a lifelong passion for modeling and connecting with the public through content. She discovered her talent for the modeling industry at just 14 years old and has continually taken that passion to new heights with her online endeavors.
Her success on her own has spanned several platforms and many different kinds of media. From being an advertised spokesperson for Bang energy drinks by Vital Pharmaceuticals to her status as a PlayBoy magazine alumni, Perez has reached considerable heights just based on her own merit, strategy, and wits.
She now truly finds herself in the proverbial catbird seat. Her position is enviable for anyone aspiring to thrive in the space where she has excelled with her Unruly Agency signing.
A Collaboration Meant To Be: What the Unruly Agency Partnership Will Mean for the Career of Lyna Perez
"Unruly Agency is the number one place you can go to maximize your brand, and there is no company to compare." Says another Unruly model Abby Rao, who has built massive success with the company.
The influencer marketing product at Unruly Agency is full service and comprehensive. The company has the full capabilities of a marketing agency, but they also manage the talent they promote. This is a definitive departure from the norm influencers like Perez have come to expect from their representation.
Unruly Agency understands how to execute end to end promotion and how to accelerate the career of a rising star on social media. Not only is the agency capable of effectively driving traffic, but its group of experts also plays a decisive hand in bringing views directly to their clients, brainstorming on their needs and staying true to branding their image to the world.
On top of that, Unruly Agency has a massive roster full of impressive names, which means a collective reach far greater than any of its individual collaborators. Unruly is able to reach nearly one billion potential consumers in the audiences of their social media influencers, which also opens up opportunities for collaborations and cross-pollination.
For creators like Perez, this extensive set of capabilities goes beyond mere online traffic to increased monetization opportunities with legitimate profit attached to it, which makes the new partnership a match made in social media heaven.