PHOTOS
'GOT' Star Maisie Williams Looks Unrecognizable On Set Of Sex Pistols Series — See The Eccentric Photos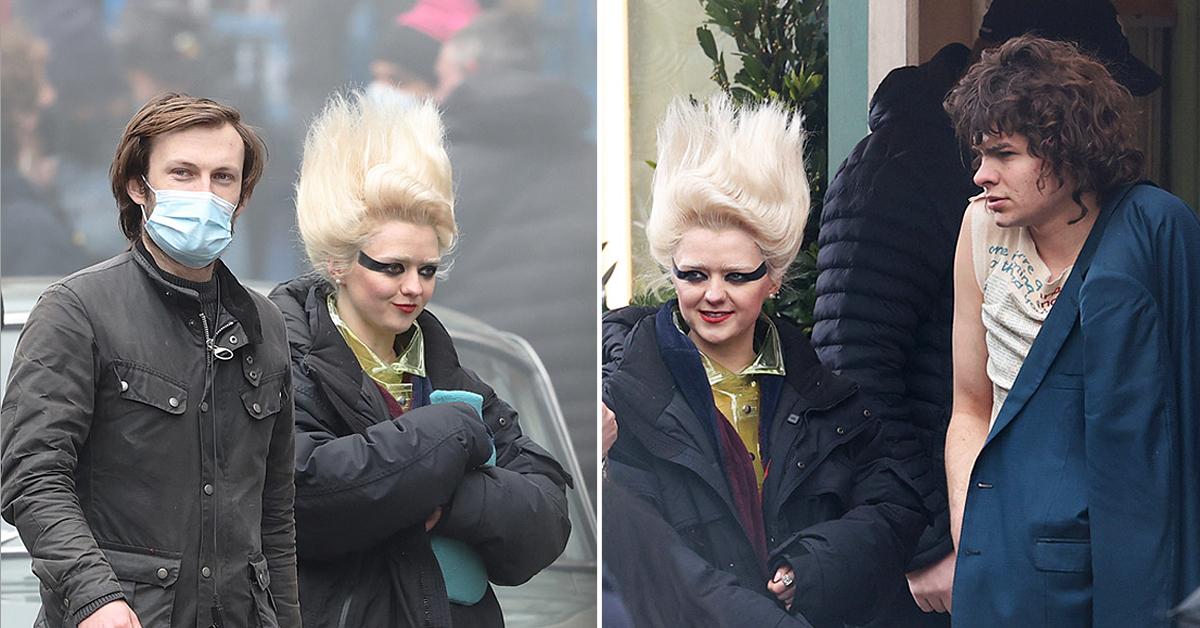 Article continues below advertisement
The 23-year-old plays Jordan, whose real name is Pamela Rooke, who followed the Sex Pistols as they rose to fame in London in the mid '70s and went on to star in Jubilee in 1978.
Article continues below advertisement
Williams ditched her dark locks for a spiked platinum blonde look and showed off her curves as she went topless in a sheer yellow coat.
The six-part Danny Boyle series is expected to be released next year and will follow the Sex Pistols' rise to fame and their short career, which had a lasting impact on the music industry. Pistols is based on guitarist Steve Jones' autobiography. Williams stars alongside Anson Boone, Louis Partridge and Emma Appleton, who stars as Nancy Spungen in the FX limited series.
Article continues below advertisement
Earlier this week Boon, who plays Johnny Rotten; Partridge, who plays bassist Sid Vicious; Jacob Slater, who plays drummer Paul Cook; and Toby Wallace, who plays Jones, were photographed goofing off on set as they got into their characters as the rowdy punk band.
Article continues below advertisement
Scroll down to see Williams' transformation.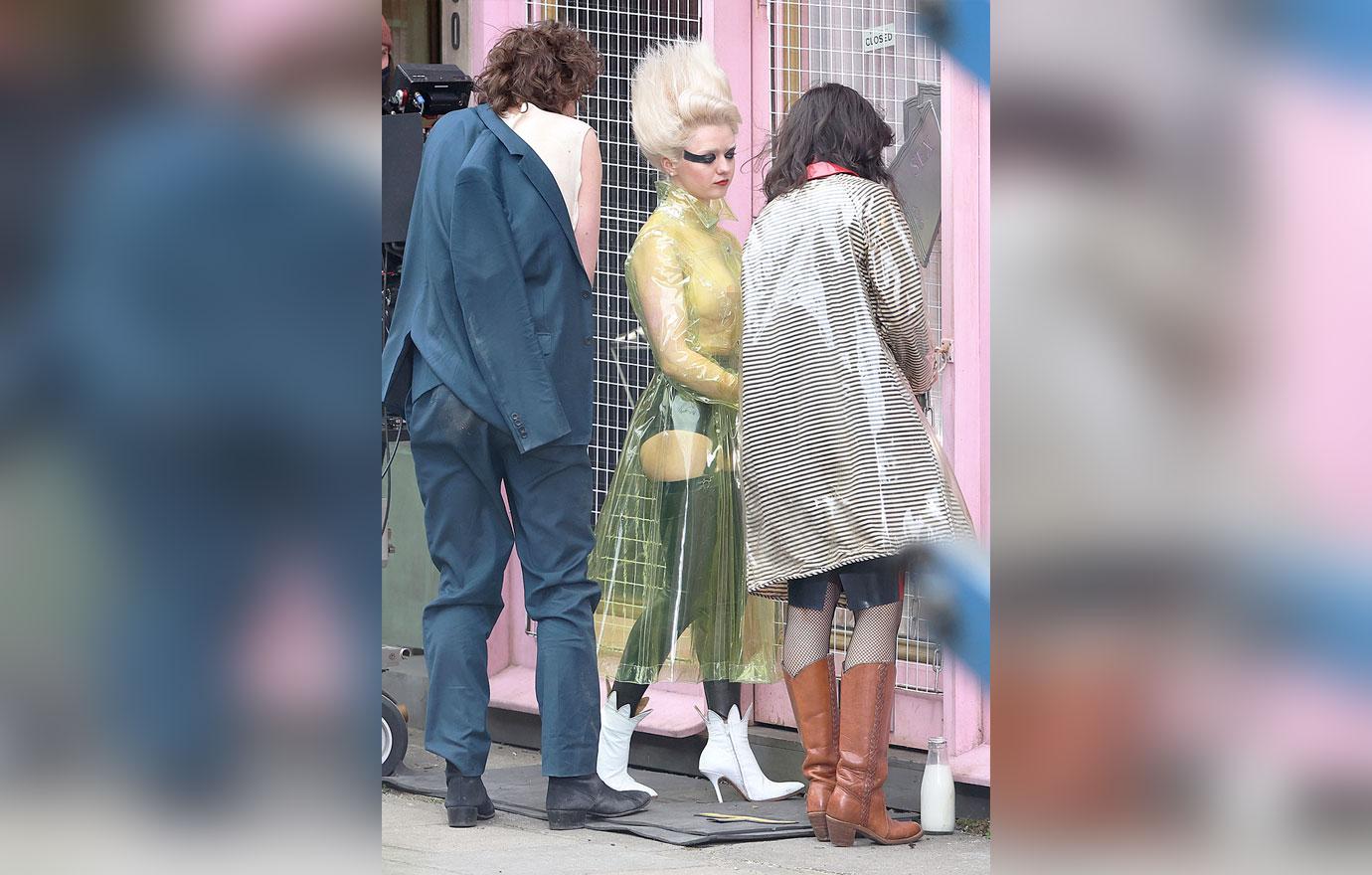 At first glance, Williams looked like a different person on set!
Article continues below advertisement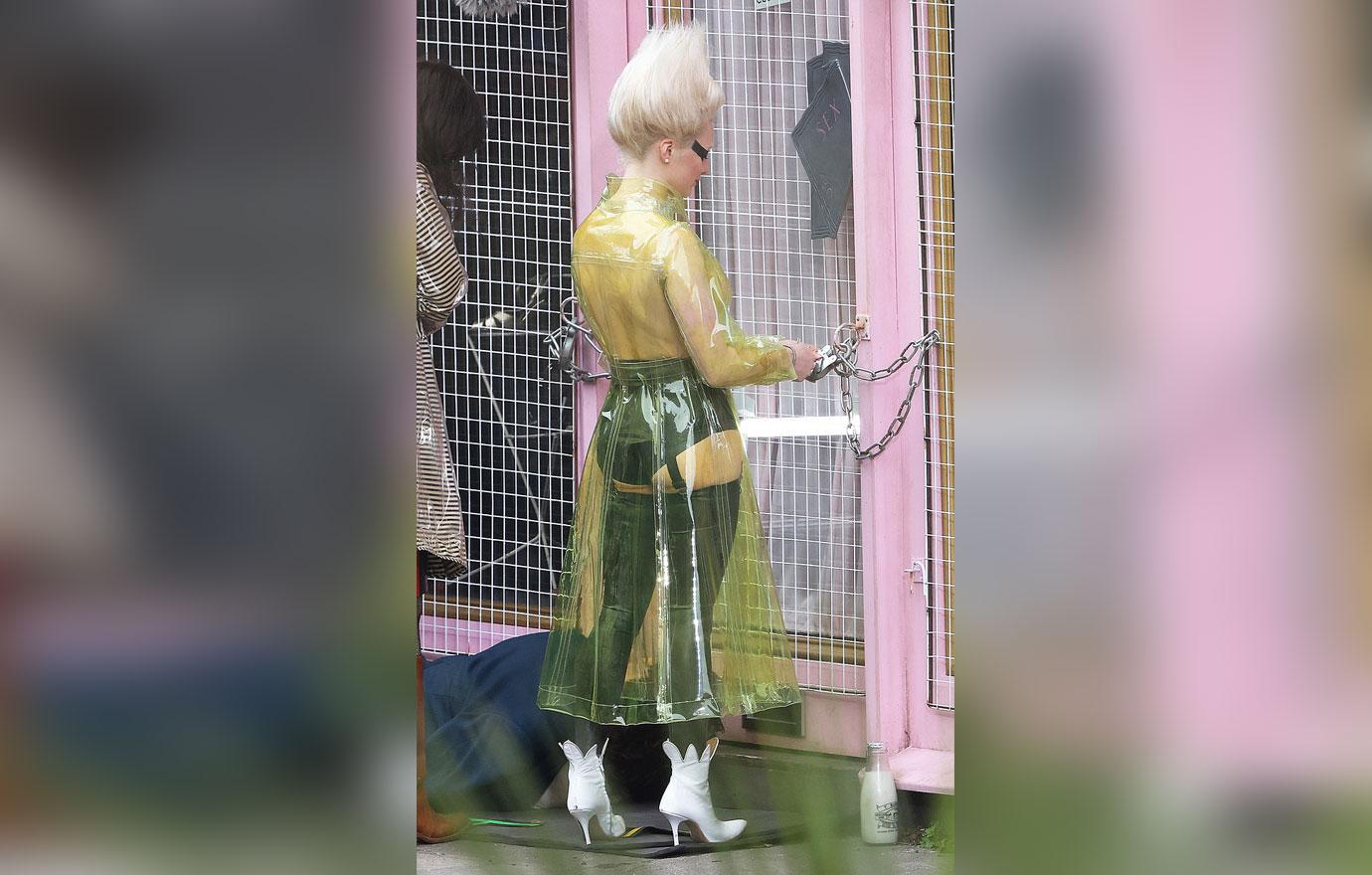 Williams' new blonde locks added a few extra inches to her stature, and she donned quirky white heels to match.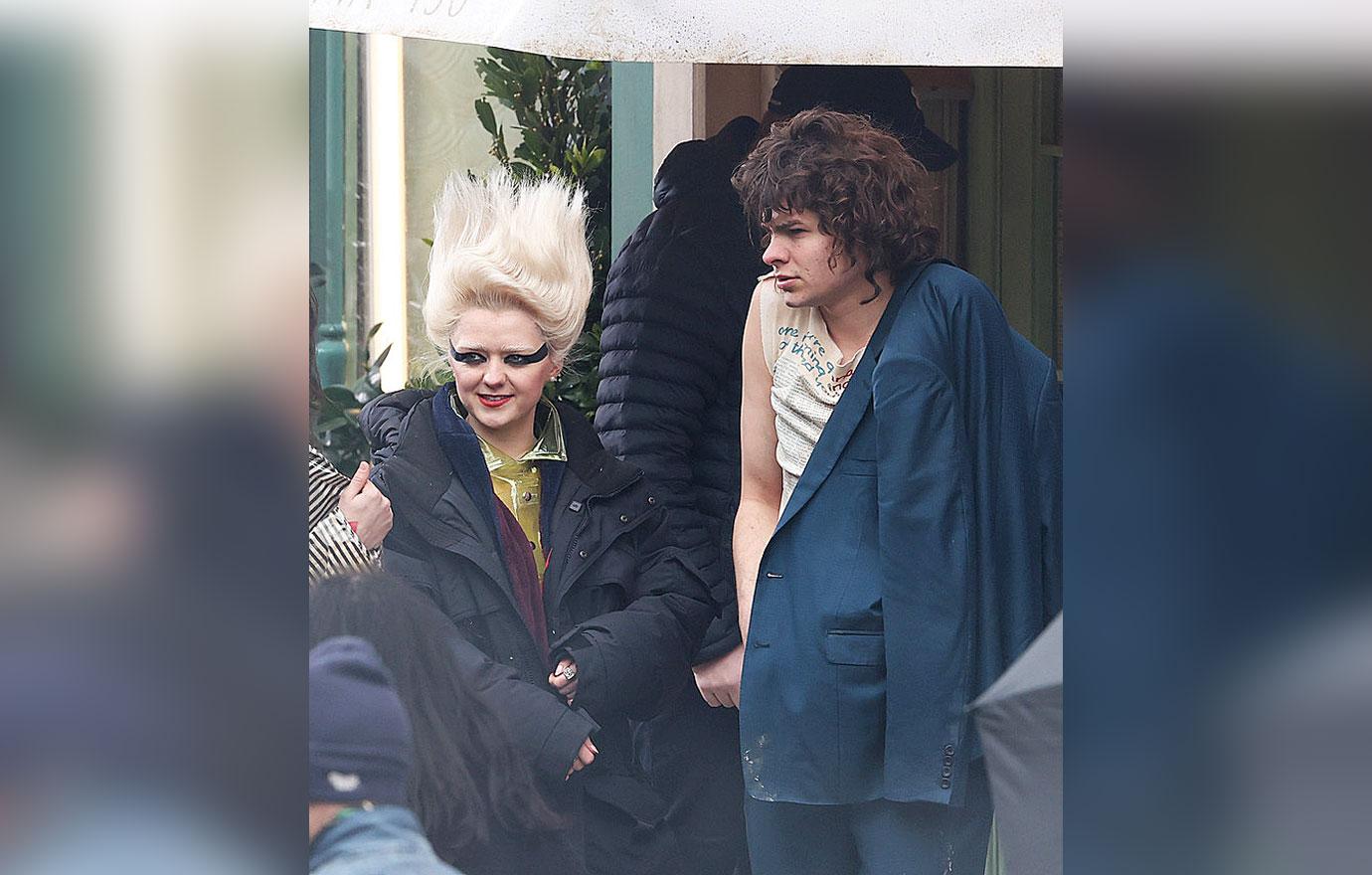 Williams' blonde locks were accompanied by bleached eyebrows, but the harsh eyeliner, which fanned all the way out to her hairline, distracted from the invisible brows.
Article continues below advertisement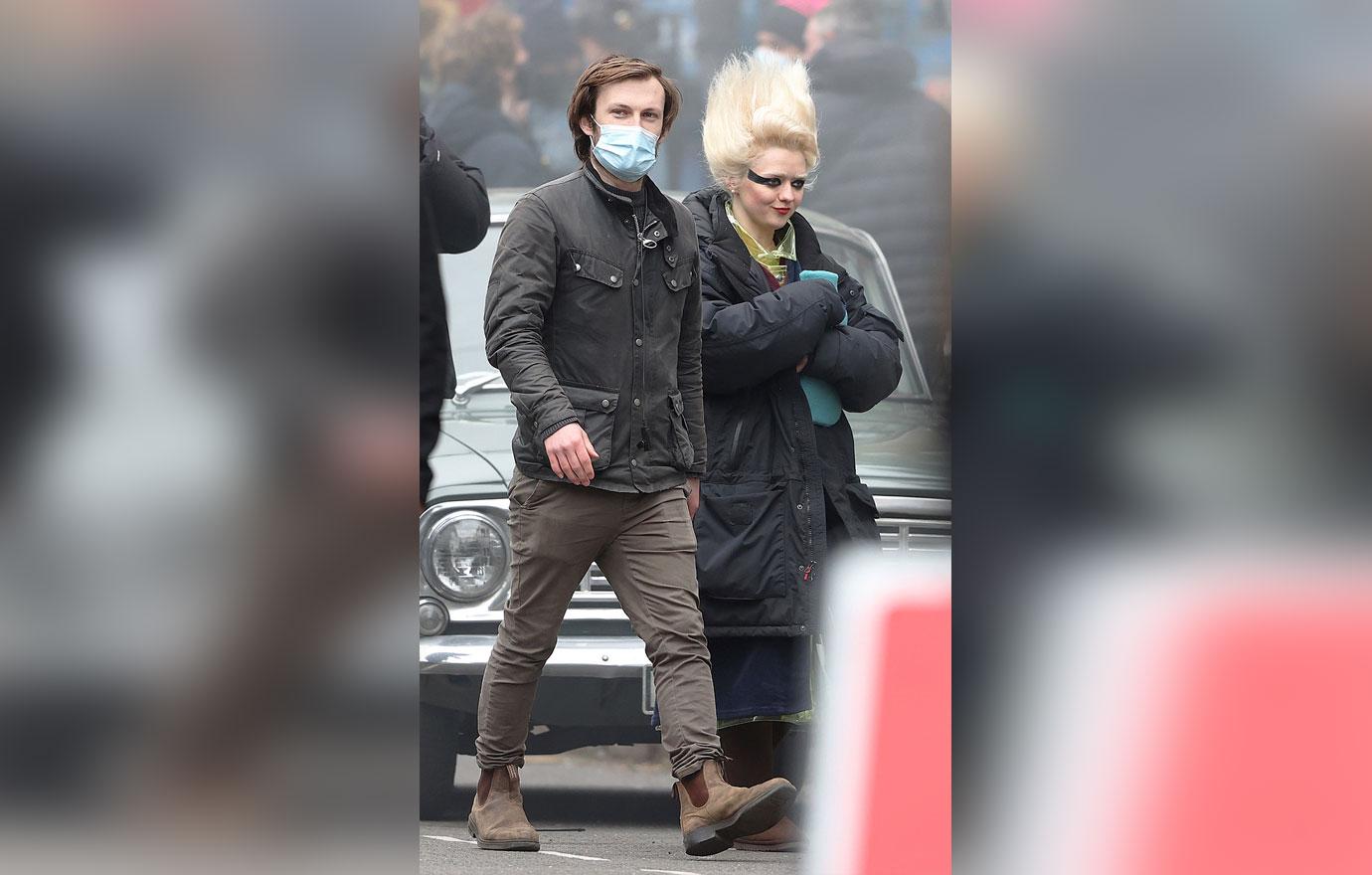 Williams huddled underneath a coat on the cold set, as she went topless under the stylish but unpractical button-up PVC jacket.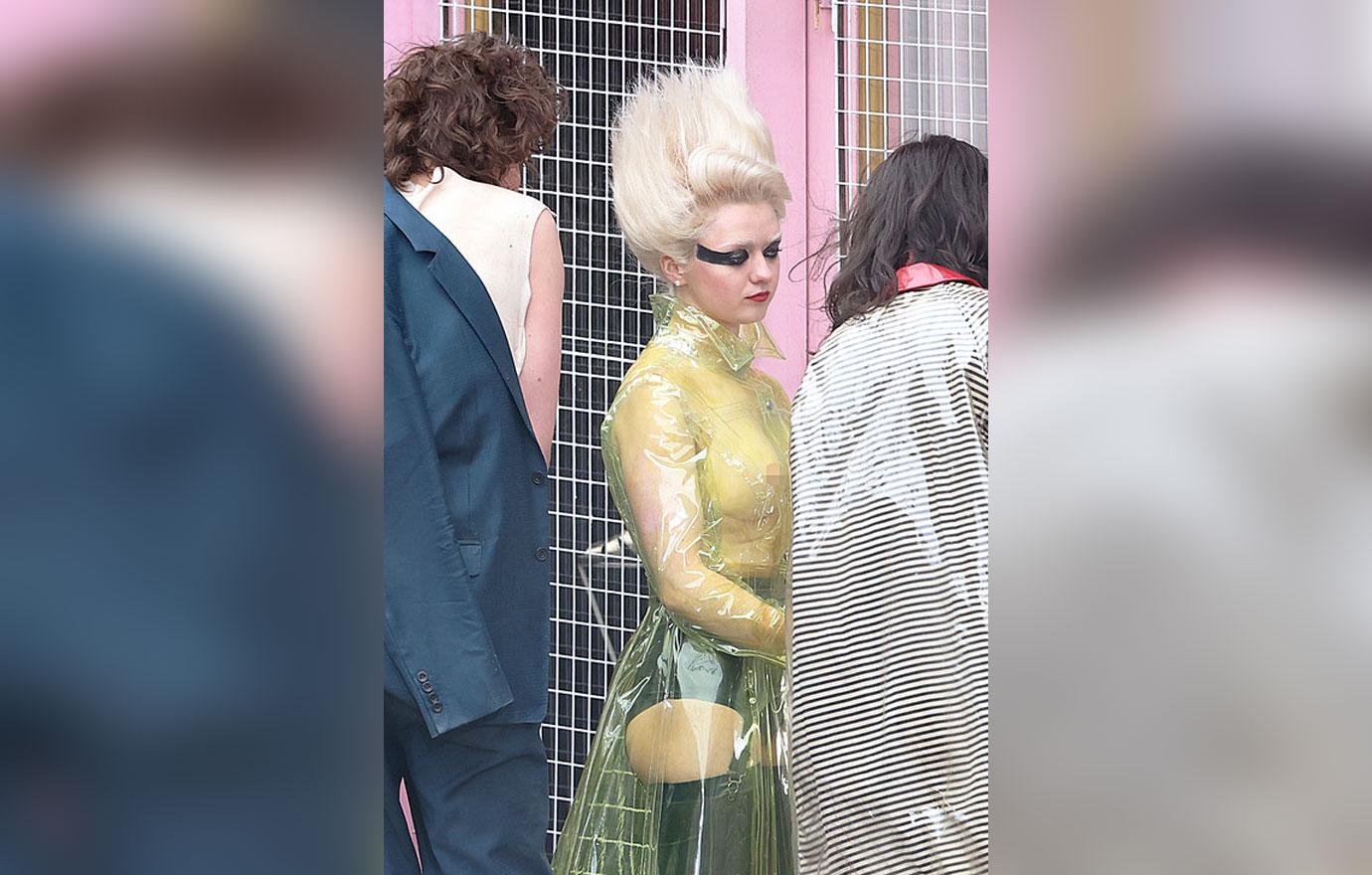 Williams left little to the imagination in the outrageous fit. She wore figure-hugging black underwear and suspenders underneath the see-through jacket.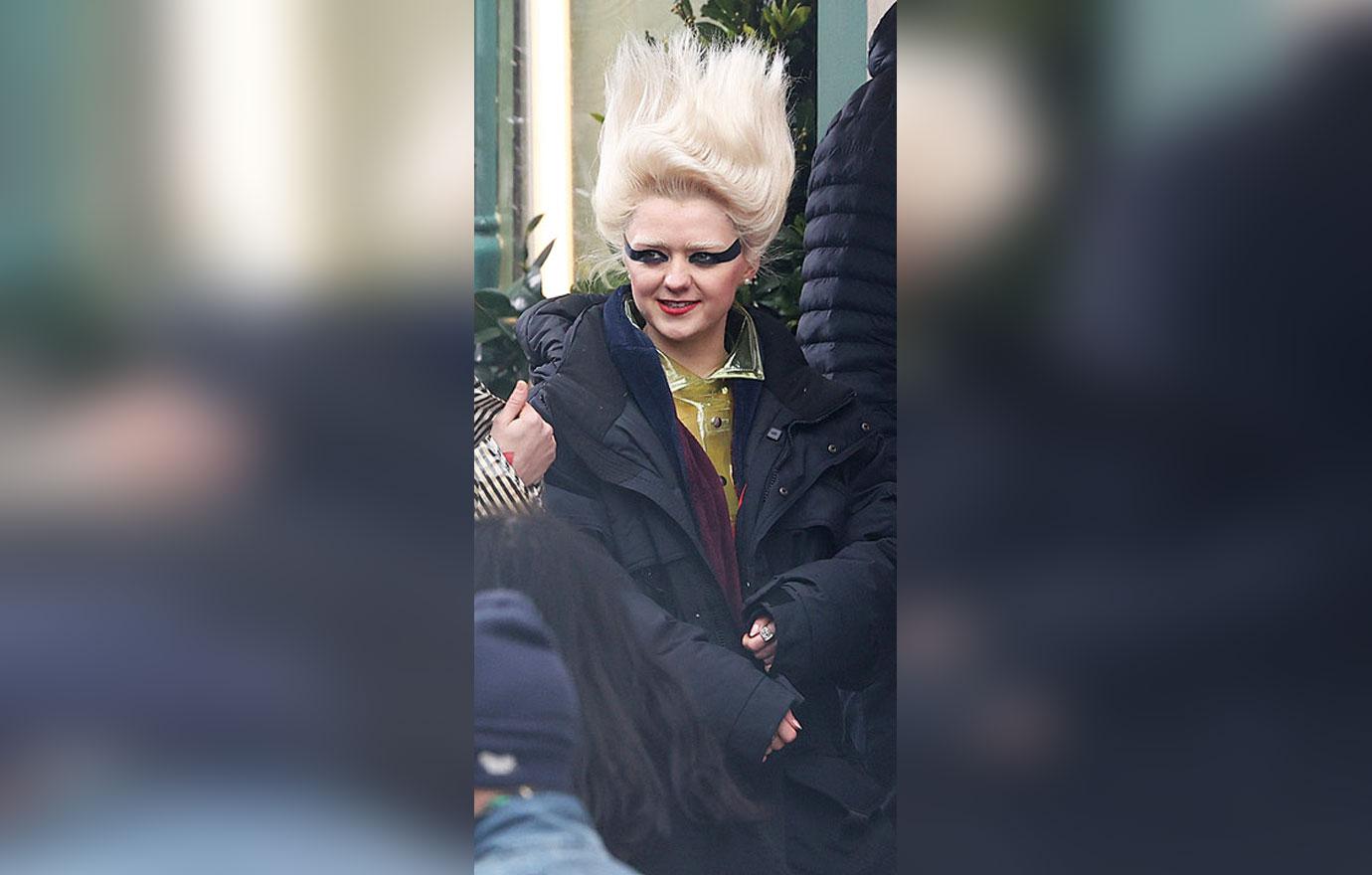 Williams was a dead ringer for a young Jordan, as she rocked a red lip with her heavy eye make-up to complete the punky look.