NEWS
Balancing Act: Marco Donatelli Discusses Balancing Modeling, Acting, And Education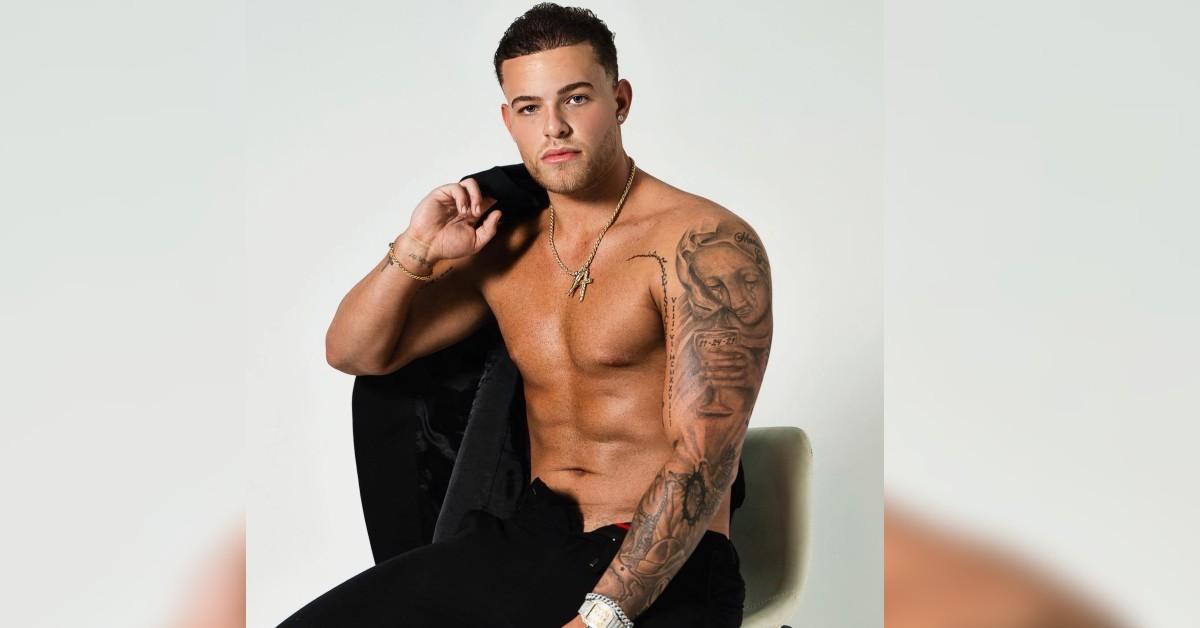 Education and creativity are two very valuable things in life and can take effort to strike a good balance between them. There are a lot of challenges for young creators who want to follow their passion while still going to school, whether it's acting, modeling, online content, or all of the above.
American model, social media star, and actor Marco Donatelli is balancing both. He says combining a love of the spotlight with a promise to his mother is crucial to future success.
"I'm getting a degree because I promised my mother," he says, "but at the same time, I want to be different. Anyone can go to college, but I want a career that helps me stand out, that helps me stretch the line. I want a career that some people only dream about."
Marco's success may be just beginning, but the self-made social media celeb turned-model knows what he wants and will stop at nothing to get it.
Article continues below advertisement
Originally from Youngstown, OH, he and his sister were raised by his father Mark, and his late mother, Maria Donatelli. Though his childhood was filled with obstacles, Marco believes this has only made him more resilient and more determined than ever to achieve success.
He moved away for college in his teens before returning in 2020 when COVID lockdowns brought lessons to a halt. During this time, he became interested in online trends and, in turn, fame.
He became an overnight TikTok star by fluke, with his father by his side, when they went to Walmart during the pandemic wearing scuba masks instead of covid masks. The video became viral overnight and 5 million views.
This was the start of Marco's social media career, allowing him to work with different social media stars and influential people. Over time, he became a well-known face for several brands worldwide and has worked with well-known photographers like Rick Day. More recently, he's been hitting auditions for roles in TV and film.
Marco says that one of the most important things to remember is time management. He balances an intense study schedule while at the same time allowing himself the chance to do his creative work.
Article continues below advertisement
"I want to go to chiropractic school so I can become a chiropractor as my backup plan," he says. "Right now, I'm traveling every other weekend [for modeling and castings], so my grades aren't as high as expected. But I'm not going to give up. I'll get my degree, and at the same time, I'll keep pushing content and auditioning."
It is easy to become overwhelmed when juggling multiple commitments at once, so it is important to break these down into manageable chunks and create a plan outlining what needs to be done first and foremost.
And, of course, having friends and family members who understand your goals and can provide helpful advice or assistance makes all the difference in reaching success.
Outside of his family, Marco Donatelli's best friend, Isaiah Proctor, is also his manager. Isaiah Proctor has played a huge role in Marco's rise to success in the industry. Proctor has set up jobs all over the country for Marco, including photo shoots in Miami, Vegas, and New York.
Aside from his best friend, he is also seeking advice from industry professionals. His acting coach is Anthony Corone, known for appearing in films like Bad Boys 2, We Own The Night, and Act of Valor.
"He's been my coach for a few months now, and I've been taking his classes very seriously and doing pretty well."
Photographer "PhotosbyAlexS" has also been a great support, providing exciting opportunities for photoshoots.
"He invited me out to Vegas to shoot in the desert, so that was pretty cool. He's a very talented guy," says Donatelli.
Donatelli says that balancing creative pursuits with academic commitments may not always be easy, but it is achievable with disciplined habits and an understanding support system, and he strongly believes young creators should never feel discouraged from doing what they love.