NEWS
Maren Tschinkel's Rise To Fame: From Fresh Face To Inspiring Supermodel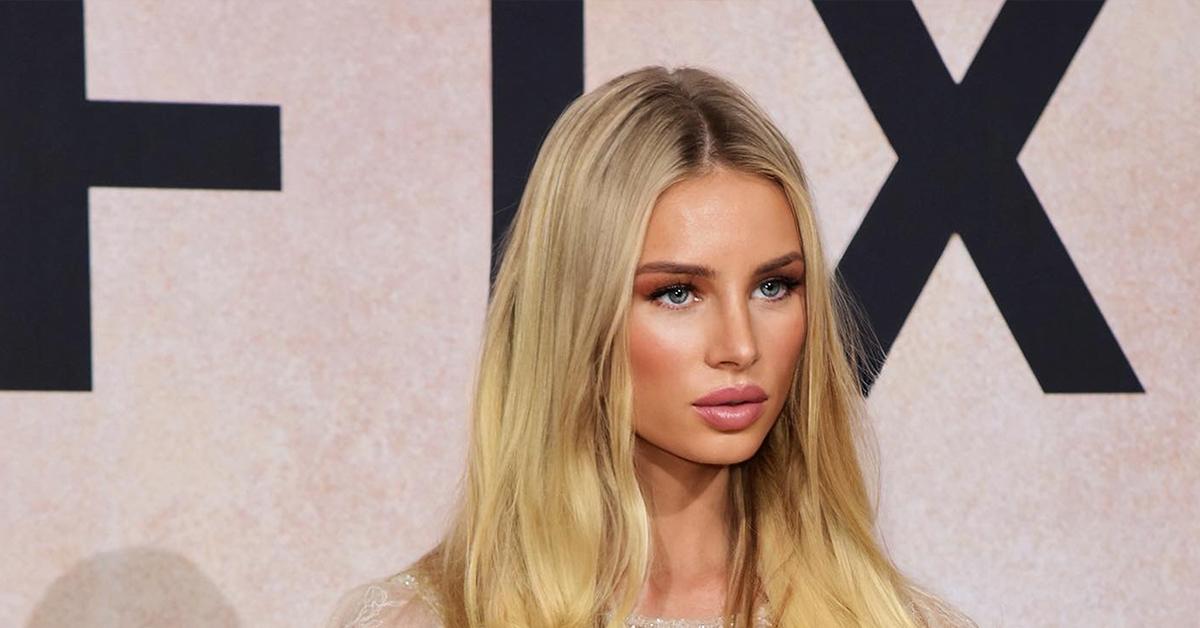 Maren Tschinkel, a supermodel who has never had to diet or deal with skin care difficulties, has a wealth of knowledge to give about how she has kept her stunning body, attractive features, and ideally glowing complexion throughout her life.
After achieving the unthinkable and becoming Miss Germany, one of Europe's most prestigious beauty pageant titles, Maren had her work cut out for her as she began her career as a fashion model. She was a foreigner with a fresh face breaking into the cutthroat world of modelling, but she wasn't worried because she had and still has what it takes to succeed.
Maren claims that what sets her apart is her dedication to a healthy lifestyle and her innate knowledge of how to care for and tune into her body. There are a lot of pressures that come with being a supermodel, including looking and feeling great at all times. Maren has never had a problem keeping up with the requirements of the modelling industry because she has always lived a very healthy lifestyle. She spends her time participating in the sports she loves, studying nutrition in an effort to better nourish her body, and learning as much as she can about it. Maintaining an active lifestyle and being mindful of how you treat your body is essential for a long and healthy life.
Because both of Maren's parents were knowledgeable about nutrition, they were able to give her a head start on living a healthy life. She had a lovely upbringing in the tranquil village of Ravensburg, and now that she's on her own, she finds that maintaining a healthy diet and lifestyle are second nature. Her secret to keeping her height, form, skin, and distinctive traits in check is that she engages in physical activity on a daily basis. She does everything she can to take care of her body, from eating well to spending time outdoors. She's never had to worry about her weight or her health, and Maren thinks it's crucial for others to know that they can, too.
Article continues below advertisement
A supermodel who cares about her physical fitness
Maren thinks the key to making it as a supermodel is promoting your individuality while maintaining a healthy body. Her goal is to have people thinking about and treating their bodies with respect. Maren is able to do this with ease, in part, by always having fun ideas for what to do when it's time to get together with her friends. Instead of just hanging out, she'd propose they go for a lovely stroll or hike.
Slowly but surely, Maren is getting her friends and family to start exercising more and cutting back on bad habits like drinking too much and eating too much processed food. She hopes that those around her will make the best choices for their health so that they, too, can radiate health and beauty from the inside out. Even in the cutthroat world of modelling, Maren has experienced setbacks and moments of self-doubt, but she has never let them diminish her self-assurance.
As a result of her hard work, she is now an inspiration to others in the areas of body acceptance and good lifestyle choices. Listen to your body, keep moving, and eat well, as these are her three main recommendations for a healthy lifestyle. If you're attempting to promote a healthy lifestyle, you may feel that you're being judged unfairly because you appear to be taking extreme measures. Your physical self will be waiting to encourage and praise you. Because of this, not only does Maren motivate those closest to her, but she also motivates her thousands of followers on social media. She is relentless in her efforts to educate others on the positive effects that physical fitness and a nutritious diet can have, especially for those seeking careers in the fashion business.
Until now, she has accomplished
Maren has been featured on the covers of L'Oficiel Austria twice and has collaborated with established labels like Guess. She also has a lot of fond memories associated with her time modelling for Victoria's Secret and being on the cover of Harper's Bazaar, two of the most prominent fashion magazines in the world. Getting hired by Victoria's Secret was a huge deal for her because it was her childhood goal. Maren's brand and fanbase have expanded over the years because of her ability to motivate audiences both in front of and away from the camera, resulting in her signing with several worldwide agencies.
The beautiful model has thousands of devoted fans due to her inspiring way of life, and she plans to use her personal trainer certification to pursue her other love in the future.She is incredible, and she will serve as a role model for future generations. To Maren Tschinkel, that sums up the entire point of being a model.