NEWS
Mark Neilson – Putting Others First Is The Quickest Way To Success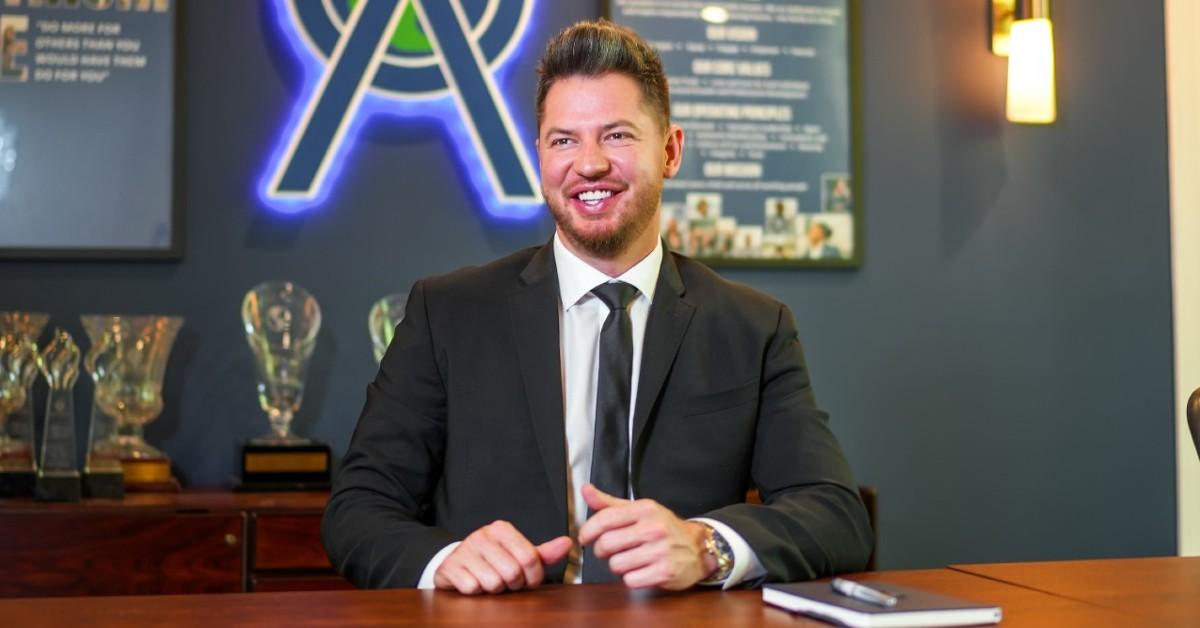 Entrepreneurs need to wear many hats, which requires a lot of different skills and qualities. One of the most critical skills that even trumps dedication, hard work, focus, and all other skills entrepreneur has had up to that point is the ability to lead effectively and efficiently. And strong leadership is more important than ever, especially in today's fast-paced world. But what makes a good leader? Good communication, passion, time management, leading by example?
As Mark Neilson explains, all of the above and much more. "You can't achieve success as an entrepreneur by yourself. You need a team, people around you that will help you carry the burden," he says. "Now, you can be born as a natural leader or learn how to be one. And you can be passionate about your venture and a sweet talker that will charm everyone around you. But if you are not willing to put others in front of you, you'll have a hard time getting to the top."
Article continues below advertisement
Mark Neilson, an underdog from Alaska turned youngest top producer for American Income Life Insurance, is an insurance agent by day and an entrepreneur 24/7. After seven years of an awe-inspiring career in the insurance company (where he broke almost every record), Neilson decided to spread his wings and start his own agency.
Starting something new is never an easy decision. There are a lot of new challenges and unforeseen situations that try and test even the strongest and most resilient minds. But as Neilson points out, his mind didn't have even a sliver of doubt. Over those seven years, he fought his way and climbed from the trainee (the entry-level position) to the top level of leadership and picked up several crucial skills along the way.
"I was a 21-year-old kid with no skills, no knowledge, no clue about the industry, but I was willing to work and learn," he says. "They taught me everything I needed to be a successful insurance agent. I paid that back by being one of their top producers. They taught me how to be a leader, and I became one of the company's directors." After that, it got a bit boring, so I traveled around the States, coaching other agents and showing them the quickest way to succeed in the industry."
Neilson had a strong foundation when starting his own business; he knew all the ins and outs of the industry, and it was only a matter of time before he started seeing results. The company broke every first year's expectation he had with over $1.8 million in sales. The next year, the team did over $5 million, then $8 million, and Neilson expects that this year will surpass $15 million in sales.
Article continues below advertisement
However, if he could go back in time to give his younger self a piece of advice, it would be to slow down a little bit and do some other things besides work. "A lot of times, when you start something new, you have to put more time into it to get it down," he says. "I definitely sacrificed a lot when I was new at this business because I wanted to do it fast." But he learned his lesson, and balance in life became the number one priority, something he highly encourages his people to do.
"You can work hard five, even six days some weeks; you have to take a day off! You need to go on a vacation, and you need time for yourself; no excuses," Neilson adds. "I know it's hard to say no to money, but there is plenty of time ahead of you. The worst thing that can happen to you is to overwork yourself to death and not get a chance to spend a dime."
Besides showing them the importance of having a great work-life balance, Neilson also teaches every new agent to put their clients and teammates in front first. As he points out, he owes his success to the incredible people around him and his dedication to treating them well and guiding them to their visions. Without a good team, he would probably still be successful in a way, but he definitely wouldn't be where he is today.
"That is not to say that you don't have your own goals and your own vision, but rather that you simply focus on helping people on your way," he says. "It's like they say; success is a journey, not a destination. And what you learn on that journey and the connections you make will decide if you will stray from your path or continue walking."