PHOTOS
Superhero Bromance! Marvel Stars Hugh Jackman, Ryan Reynolds Put Their 'Fake Feud' On Pause As They Grab Lunch Together In NYC — Photos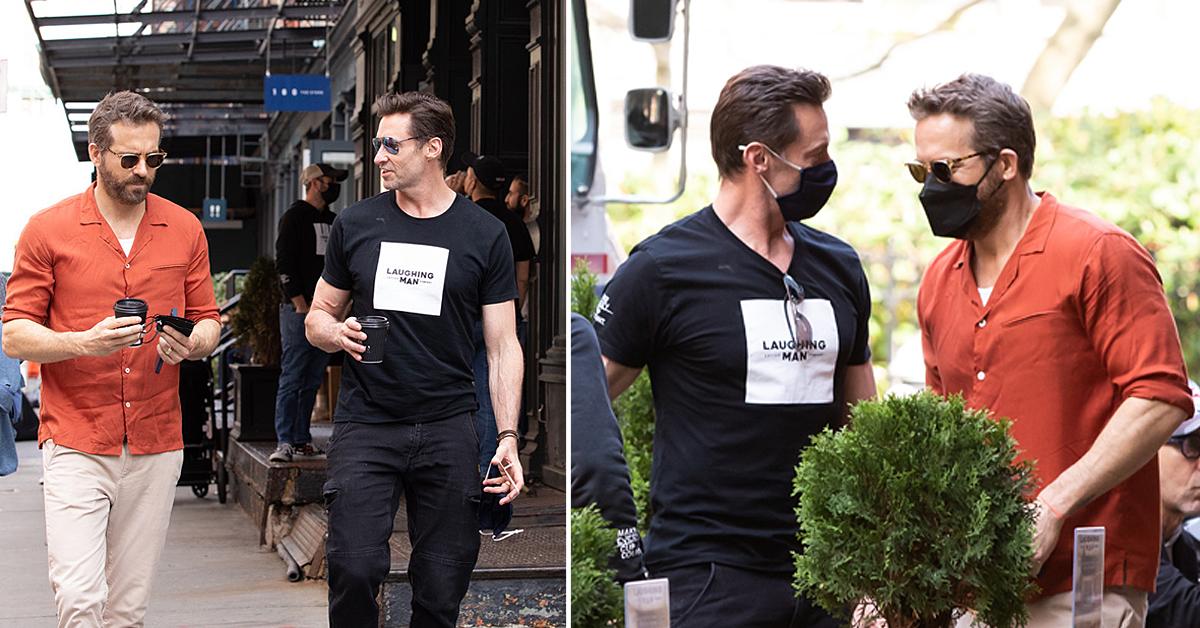 Turns out, Wolverine and Deadpool are total buddies!
Article continues below advertisement
The actors have been pals for years and have a famously funny "fake feud" shtick, which Jackman said dates back to their time working on the X-Men Origins: Wolverine movie.
Article continues below advertisement
"It's gone back so long now … God, this is a classic sign where your feud has gone too long, where you don't even know why or how it started," Jackman told The Daily Beast back in April 2020. "I met him back on Wolverine, and I used to ream him because I was very close friends with Scarlett [Johansson], and Scarlett had just married Ryan, so when he came on set I was like, 'Hey, you better be on your best behavior here, pal, because I'm watching,' and we started ribbing each other that way."
The two regularly have exchange funny jabs at each other in videos and tweets over the years. They put their their fake feud on hold in April 2020 for the greater good, coming together for the All In Challenge in part of coronavirus relief efforts.
Article continues below advertisement
"For one day and one day only, we've agreed to agree to not disagree," Reynolds said a video. "And only a pandemic could make that happen."
Before their lunch outing, the most chapter in the light hearted rivalry came from the 52-year-old Aussie actor, who had a police officer give the 44-year-old Canadian some "incredibly smart career advice" in a video posted on his Twitter on May 1.
Article continues below advertisement
"Hey Ryan, you gotta get this guy in Deadpool 3, even if it's for a 10 minute cameo. That would be awesome!," NYPD officer John Dobkowski said in the clip.
Jackson can be heard in the background telling the top, "You can add, 'Or I'll ticket you,'" which Dobkowski complied with, saying, "Or I'll ticket you."
Article continues below advertisement
Scroll through the gallery below to see pics from Jackman and Reynold's bromantic afternoon.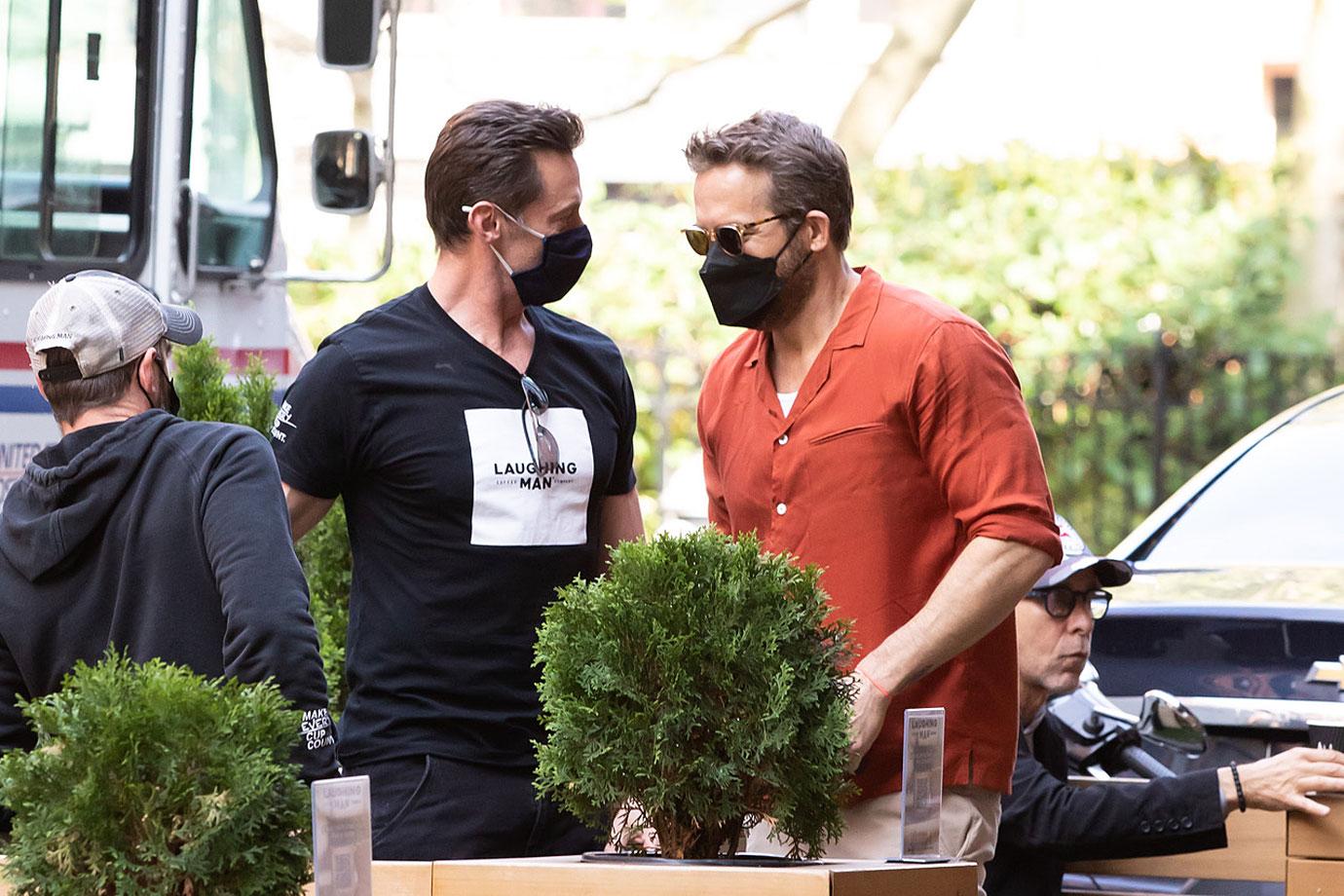 Reynolds and Jackman first worked together on the 2009 film X-Men Origins: Wolverine, when Reynolds first portrayed Wade Wilson, also known as Deadpool, opposite Jackman's Logan/Wolverine.
Article continues below advertisement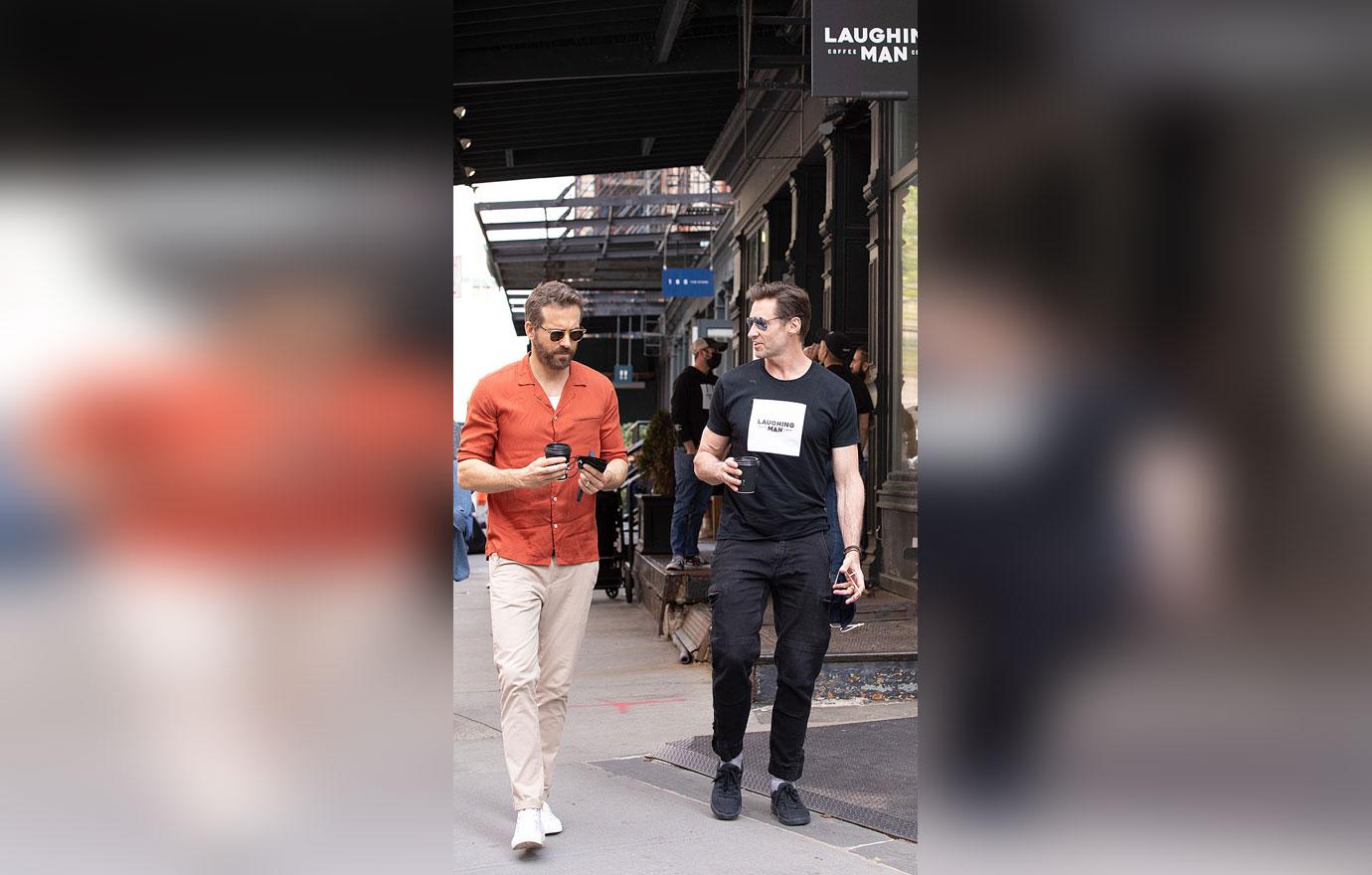 For the afternoon outing, Jackman wore a tight black t-shirt promoting his coffee brand Laughing Man, black jeans, sneakers and a pair of mirrored aviator sunglasses.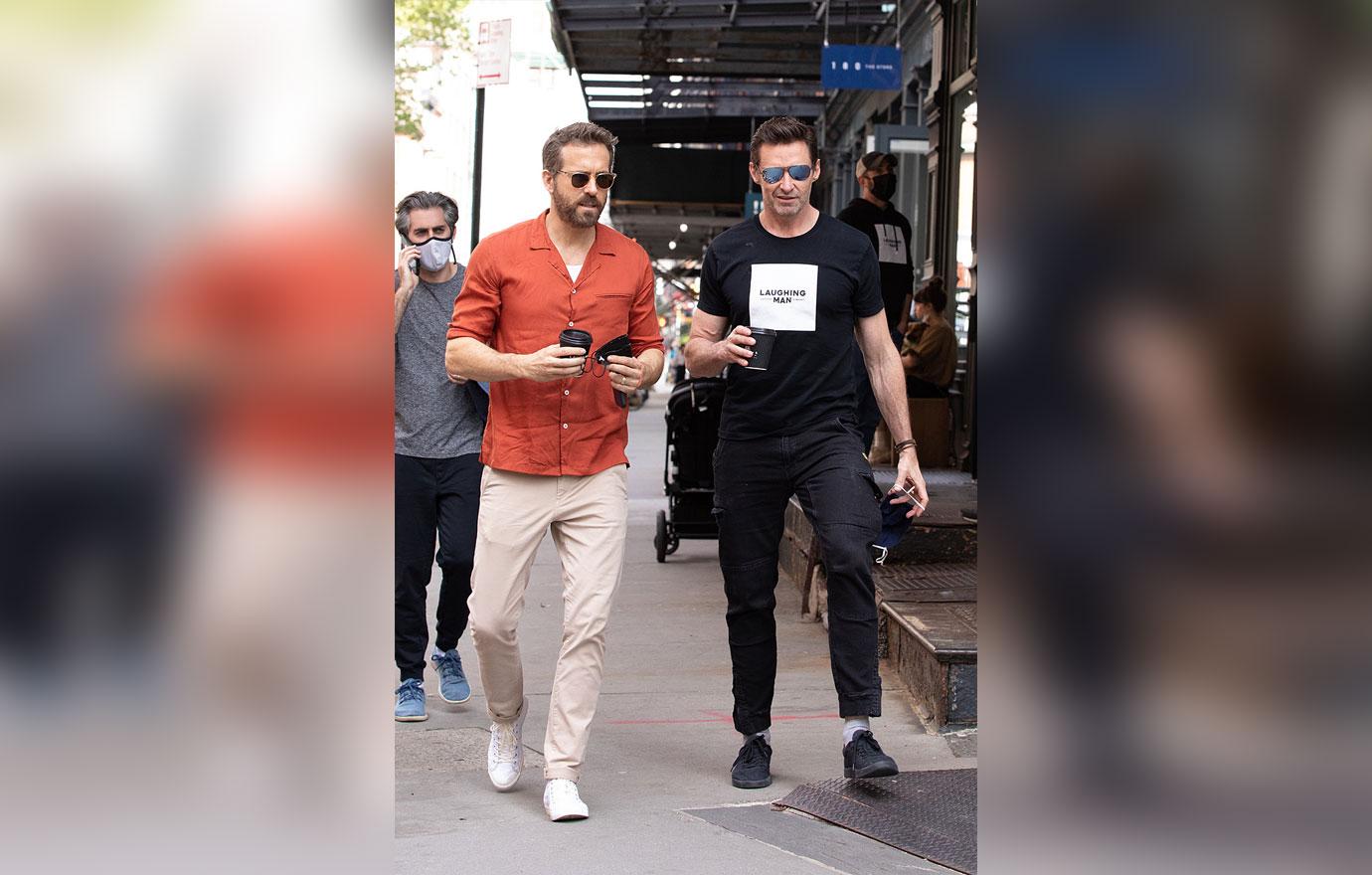 Reynolds, sporting a full beard, also dressed down in a orange button down shirt, khaki pants, white sneakers and retro-inspired shades.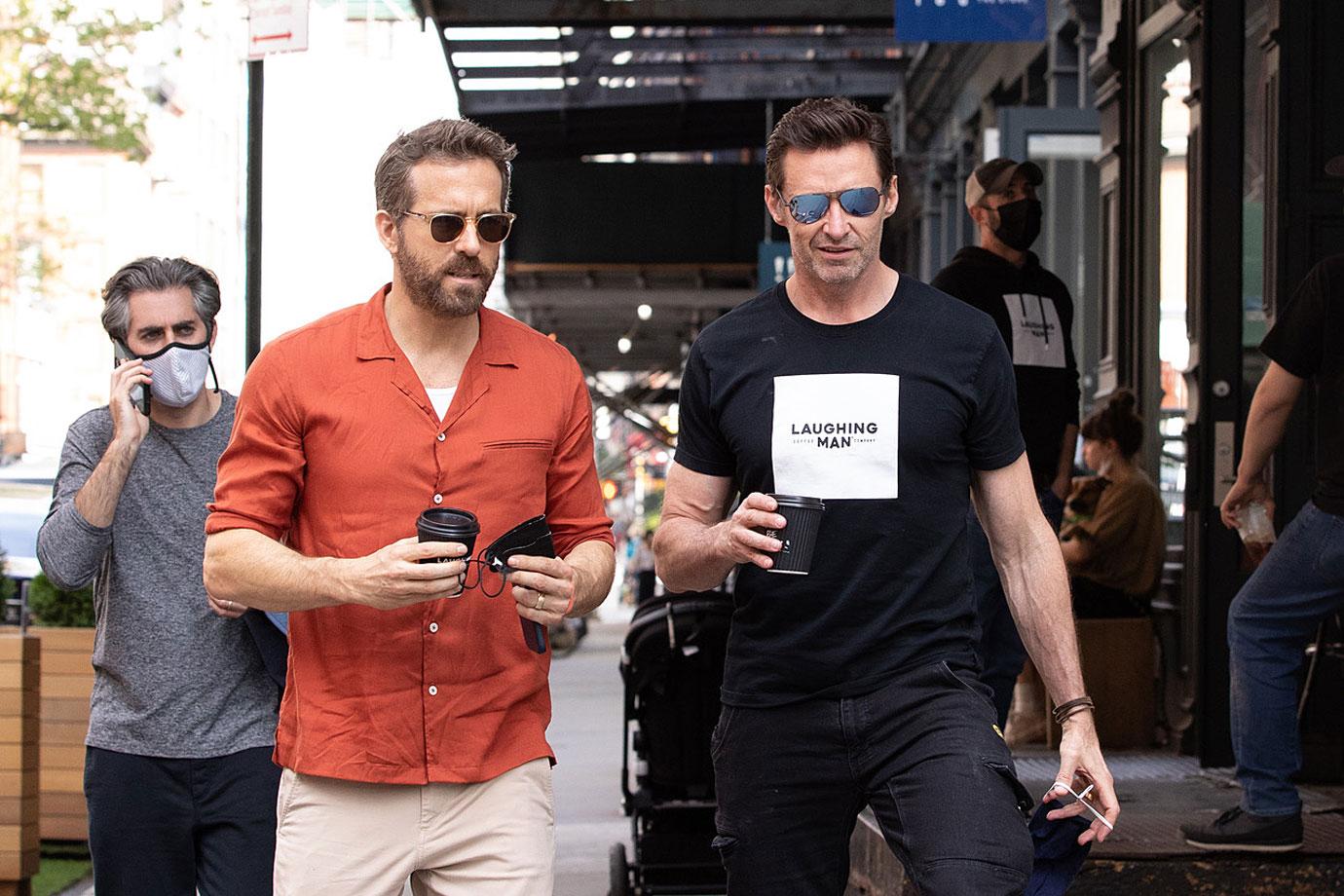 When Reynolds appeared on The Ellen DeGeneres Show in 2018 to promote Once Upon a Deadpool, the host asked him about his rivalry with Jackman and whether or not the Australian actor would ever be in Deadpool. He replied, "I would love to do a Deadpool-Wolverine mashup at some point, some kind of 'Logan' thing ... I'm trying. I talk to him every other day. Every other, other day, he takes the call. But yeah — no, it's not really a rivalry, it's a war."