NEWS
Crypto Influencer CT Mando 'XMaximist' Eases Budding Investment Enthusiasts' Minds!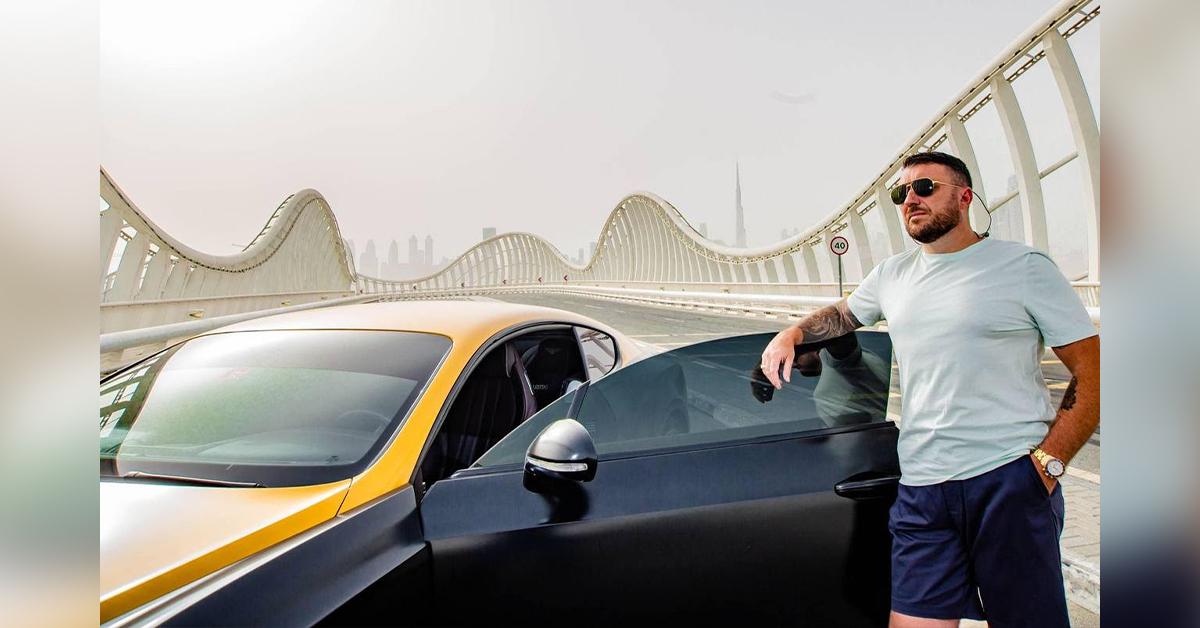 Honestly, in today's world if you do not know about NFTs, Crypto, bitcoins, metaverse, etc., then you are really living under a rock. The investment market is taking over the world and people have started learning the importance of investing in shares, cryptos, etc. There are many investment enthusiasts in the industry and to guide them towards the right path there are many influencers. One such influencer whose analytical thinking and strategic approach have helped him gain an upper hand in the industry is CT-Mando popularly known as XMaximist.
XMaximist always had an inclination towards the finance market; he even completed his studies in finance in Switzerland, and after that, he was acing the banking and trading sectors all around the world. It was in the year 2016 when he fully got involved in the crypto market and his research skills and ability to grasp things fast helped him invest in many profitable projects. In 2020, when everywhere was under lockdown, XMaximist took that opportunity and took his investing game to the next level. During that time he also created a Twitter account called Mando-CT where he discussed his knowledge, ideas, and opinions on cryptocurrency, share markets, and investment with his followers.
Article continues below advertisement
Even though he has been acing in Crypto trading still the journey to reach these heights was not an easy one. He was born and brought up in Liverpool, the UK in the 1990s, however, living there was not easy as (Tory's) conservative government under Margaret Thatcher was not giving the city funding which ultimately led to unemployment. Seeing that, XMaximist decided to leave Liverpool in his teenage years. He settled in Greece and in order to sustain, he started DJ at 18. Even though he left Liverpool, a piece of his heart was always there. Fortunately, his struggles were worth it as his 15-plus years of experience in the trading market and almost six years of experience in dealing with cryptocurrency helped him achieve unprecedented heights like getting featured on billboards in Times Square, New York, and Piccadilly Circus, London & numerous large publications globally. Also XMaximist is a strategic Advisor for - https://syscoin.org & https://unore.io.
Talking more about his life and sharing some words of wisdom for budding investment prodigies XMaximist stated, "I think that what has made me reach these levels of success is my zeal and determination. Even though there were many obstacles, especially moving out of my family home at 17, it was very necessary for my growth. Now, whenever I go home, I get a sense of accomplishment, and seeing my family I feel proud of my achievements. My advice for all the investment enthusiasts is short and crisp- the market is very vast and you should always think and check twice before investing in any project. The right knowledge will only come to you through a lot of research, learning, and then finally going into the market. Have systematic planning and most importantly have faith in yourself, with these I am sure you will up your investment game."
XMaximist has made a big name for himself in the cryptocurrency world. He also has a web page named mando-ct.com and other socials through which his viewers can benefit from his knowledge of cryptocurrency trading as he keeps sharing his opinions about the market. Currently, several top clothing brands are also interested in collaborating with XMaximist in order to establish a clothing line. In the near future, he is also set to film a documentary that will show his life and his journey to success. Mando recently had a shoot with Seith Shahbaz in Dubai. XMaximist has been a consistent contributor to the industry by supporting people in understanding the crypto market. On his Twitter and website, he shares what and how he invests to receive maximum profits so if you are a budding aficionado, then you should not miss his insights.
XMaximist wanted thank everyone for all their support so far on his journey especially his parents, wife and 3 beautiful children.