NEWS
Meet The Brains & Brawn Behind These Female-Led Business That Dominated 2022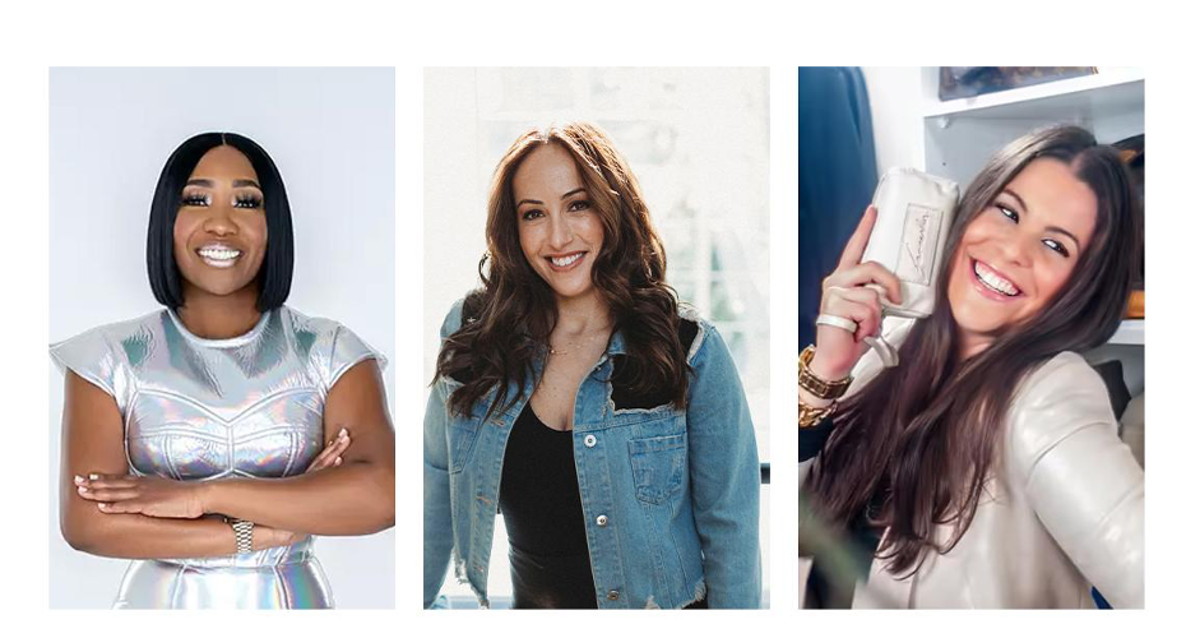 At the start of the year, Zara Rutherford became the first woman to fly around the world solo in a microlight aircraft. In film, Jane Campion got her second Oscar nomination, making her the first woman to receive multiple Oscar nods for directing. And we recently got word that Rihanna is set to come back for another Super Bowl halftime performance.
Indeed, 2022 has been a big year for women all around. In this article, we'll pay tribute to three incredible women who are making waves of their own — this time, in the world of business.
Article continues below advertisement
Annetta Powell
Serial entrepreneur Annetta Powell spent five years working a corporate job before deciding she didn't want to live paycheck to paycheck anymore. At 24 years old, she made her first real estate investment, renovating a property she bought for $18,000 and later on sold for $24,000. She has since bought, renovated, and sold more than 600 properties for a total profit of $50 million.
Anetta was well on her way to a lifetime of abundance and wealth.
Until the incarceration. In 2014, the real estate mogul was indicted for real estate fraud for assisting buyers with coming up with the down payment for their investment properties. She was sentenced to serve 24 months in prison in the same institution Martha Stewart was in.
And like a perfect storm, the bottom fell out of the housing market right when Annetta was dealing with these legal problems. She was unable to sell the properties she had on hold—and the unthinkable happened: she went broke.
That's when she realised that regardless of her meteoric success in real estate, she shouldn't have relied on a single source of income to secure her future. So, she diversified. Annetta built her rental portfolio, acquired five tax franchises known as the Tax Expert Stores, and founded a luxury limo company, Blitz Luxury Rental.
Now, Annetta is best known for sharing the biggest lesson she learned the hard way. She founded The Wealth Connect, whose members are mastering the art of having multiple income streams and wealth-building through Annetta's guidance. Having found success as a serial entrepreneur, Annetta is now using The Wealth Connect to create more success stories like hers.
Lorraine Spektor
Beautiful form and superior functionality meet in Elevate Customs stunning gaming tables. Company founder Lorraine Spektor thus lands on this list for her legacy of excellence in taking gaming to the next level.
Lorraine first developed an appreciation for expert craftsmanship at a young age when she would watch her grandfather sculpt and turn random tree trunks into artistic masterpieces. She would notice how his relationship with the materials was very intimate and personal, which always resulted in the most skilled handiwork she'd ever seen.
Add that to the Spektor family's love for gaming, and you'll see how Lorraine fulfilled her destiny by establishing Elevate Customs. It is based on her belief that gaming together builds relationships and strengthens bonds among family members and friends. She thinks it's not enough for the gaming tables to just be nice to look at, but instead each statement piece should trigger a feeling of joy when being used. That's why Elevate Customs commits to building tables using the highest, most rigorous standards in both function and form.
From pool tables to dartboards, air hockey tables and pool stands, and everything in between, Elevate Customs truly elevates their client's gaming experience with their well-made works of art. And while 2022 was a big year for the company and its loyal patrons, the years ahead hold even more promise for Elevate Customs and its owner, Lorraine Spektor.
Jerusha Couture
Jerusha Couture is a fashion blogger who rose to fame with her Youtube series on all things luxury. Some of her most-viewed videos feature her incredible collection of Louis Vuitton and Chanel bags. But impressive as they may be, Jerusha Couture's luxury collection is not what earned her a spot on this list. She has her own fashion label to thank for that.
It was in 2010 when Jerusha Couture opened her couture boutique in Sydney. She has since become living proof that the fashion world does not completely belong to those born of fashion parents. Quite the opposite of a nepotist baby, Jerusha Couture built her fashion label from the ground up, using the power of social media to raise awareness about her label.
After launching her boutique, she started working on her Youtube channel and blog, earning a loyal base of fans and followers who were inspired by her journey from being a fashion aficionado to becoming a sought-after fashion designer herself. Jerusha Couture serves as an inspiration to every aspiring fan girl who works hard so that one day, their idols become their competition.
As we count down the last few weeks of the year, the three women in this list are out to reach for more, achieve more, and inspire more women to pave their own way in their own industries and businesses.