NEWS
Meet Jimmy Bennett, Homeless To Self-Made Millionaire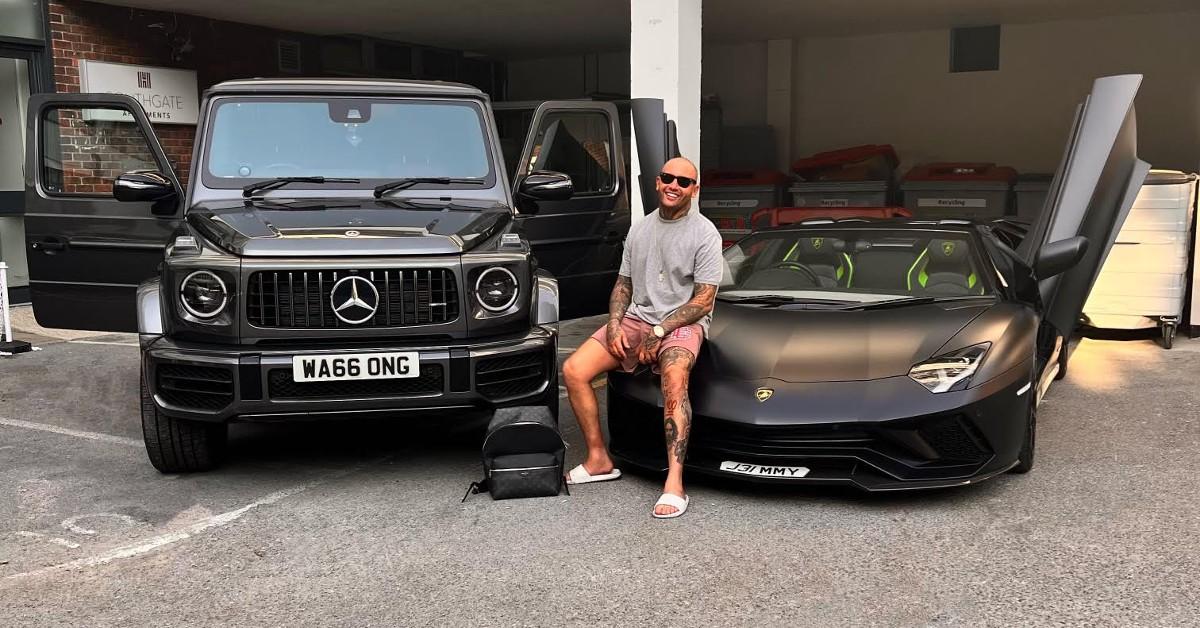 Life isn't about what cards you are dealt but rather how you play your hand, and nothing could be truer when describing the story of once homeless turned millionaire Jimmy Bennett. Hailing from the United Kingdom, Jimmy was written off by the education system, his peers, and even his family. He had a limited belief in himself and thus relied on an alternative path which led to him hitting rock bottom and waking up in an emergency room after taking an overdose. A wise person once said, "Everybody is a genius. But if you judge a fish by its ability to climb a tree, it will live its whole life believing it is stupid". This quote resonates with Jimmy tremendously as it wasn't until his late twenties that he began to uncover what lied beneath. Jimmy, a high school dropout who was once fired from Domino's Pizza is now a Dubai-based entrepreneur and mindset coach who is about to release his very first book.
A multi-millionaire who runs multiple 7-figure businesses ranging from the digital marketing space and then expanding into coaching, mentorship, and finance.
Article continues below advertisement
However, Jimmy didn't find out what he was truly capable of until he was an adult. As a child, he bounced from school to school and failure to failure which ultimately cemented what he and his teachers believed to be his destiny, nothing.
Jimmy at 16 was living on his own, fending for himself, and living on government benefits. After a string of dead-end jobs, Jimmy was suckered into a get-rich-quick scheme online which culminated in him losing the only funds he had, but it did get him thinking outside the box. What if there was a different way?
After a couple of years of living on and off the streets, Jimmy was given an opportunity to move into his uncle's garage and he relished this chance to change his circumstances. Realizing that knowledge was the key to self-empowerment Jimmy set out to read as many books as he could. "At 24 years old I had never read more than a few pages of a book" Jimmy recalls. Having the security of a roof over his head allowed Jimmy to embellish himself deeply into everything literacy-wise he could get his hands on. Jimmy also spent hours each day reading and researching different ways to make money online.
Realizing the great mistake he made in dropping out of high school, Jimmy enrolled in a local college course where he met the first teacher that ever believed in him, Matt Wright. This teacher can now be found tattooed on Jimmy's leg as a reminder and mark of respect for the profound effect this teacher had on his life. "I had never wanted to impress a teacher before in my life, I found so much satisfaction in the smile on his face when reading one of my essays, something I had never experienced before." Jimmy did eventually drop out of that course attaining yet again no qualifications however this time it was different, this time it was a choice.
Article continues below advertisement
His online amazon business was taking over his ability to attend the course and he felt this was the area that needed his attention. Starting with almost no capital, Jimmy invested his last paycheck from working on a bar into importing products from overseas to sell online in the UK and the rest of Europe. This had taken him from minimum wage to making 100k+ a month and Jimmy knew he was onto something big.
Fast forward to today and Jimmy employs over 30 staff members that work from his very own self-renovated office complex, making life a far cry from his days of darkness.
To leverage this journey and help others who are experiencing what he did in his past, Jimmy Bennett has developed a passion to help vulnerable groups, he has used his wealth and experience to give back to his own and various other communities. He has paid for people's medical bills, debt, and college tuition. But a cause that is closest to his heart is helping the homeless.
Jimmy believes achieving financial freedom is a right that every human deserves to experience. He now spends his time traveling the world, sharing his story, and helping people achieve their own version of success through mentorship as a mindset coach.
You can register your interest in Jimmy's upcoming book release on his website:
Website: www.jimmybennett.co.uk
IG: @jimmybennett