'You Have A Real Ego Death': Megan Fox Reveals She 'Went To Hell For Eternity' After Doing Ayahuasca With Boyfriend Machine Gun Kelly
Don't try this at home: Megan Fox opened up about doing ayahuasca — and despite saying there was "nothing glamorous" about the experience, she definitely "encourages" it.
Article continues below advertisement
The Jennifer's Body star, 35, opened up about her three-day spiritual journey on Monday, July 12, during an appearance on Jimmy Kimmel Live, with Arsenio Hall serving as guest host. She revealed that she and boyfriend Machine Gun Kelly recently went to Costa Rica to drink the South American psychoactive brew "in a proper setting with indigenous people … in the middle of the jungle" alongside a group of 20 strangers.
Article continues below advertisement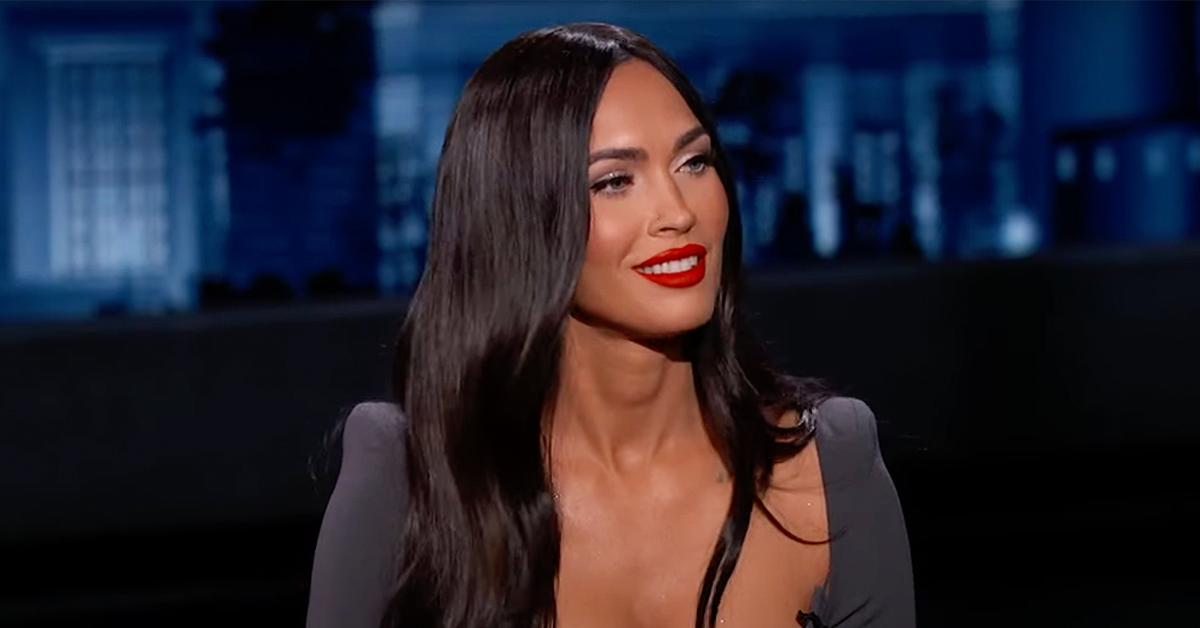 "You get there and you really are in the middle of the jungle, and you don't get to eat after like 1 p.m. You have to walk a very far distance to get your water, and you can't shower because they're in a drought," Fox explained. "[There was] nothing glamorous about it — and it's all a part of making you vulnerable, so you sort of surrender to the experience."
Article continues below advertisement
At one point, the mom-of-three — who shares Noah, 8, Bodhi, 7, and 4-year-old Journey, 4, ex Brian Austin Green — paused and expressed her concern on whether or not she should be divulging the information, but noted, "I'm encouraging it."
Article continues below advertisement
Fox went on to describe how vomiting — a common side effect of ayahuasca — in front of strangers was actually a good bonding experience: "But that gets you ready to then go into the ceremony that night because you're like, my vanity is gone … now I'm ready to really open up."
Then, Fox got into the nitty-gritty: The "incredibly intense" trip. "Everybody's journey is different, but on the second night I went to Hell for eternity," she shared. "Just knowing it's eternity is torture in itself, because there was no beginning, middle or end. So you have a real ego death."
Article continues below advertisement
When Hall asked how she knew she had arrived in the abyss, Fox responded, "It's your own psychological hell, basically. That's the point of the medicine. This is a medicine that surpasses anything you can do with talk therapy or hypnotherapy ... it just goes straight into your soul.
"It takes you to the psychological prison that you hold yourself in, so it's your own version of hell," she added. "And I was definitely there."
Article continues below advertisement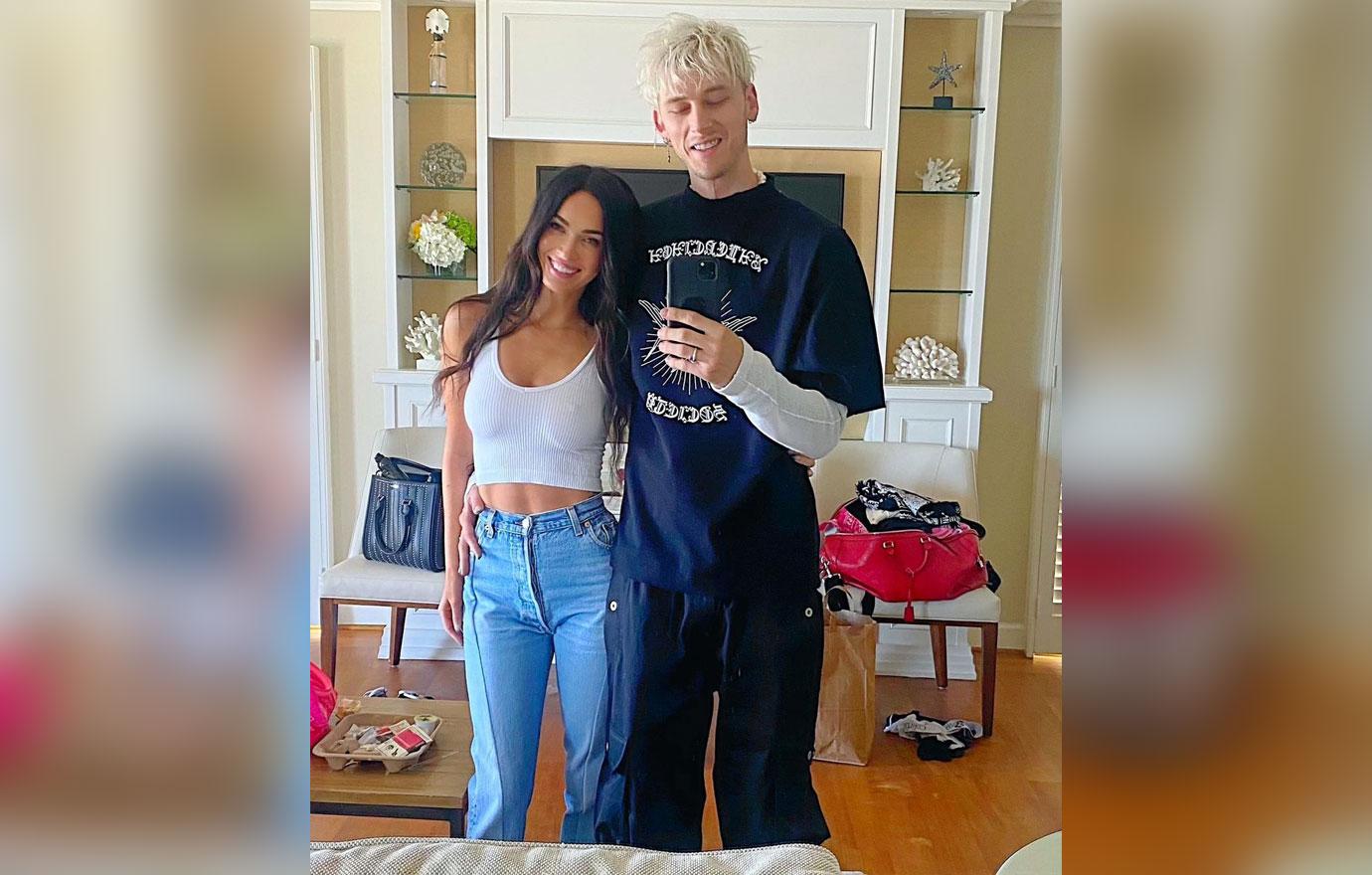 Perhaps Fox's spiritual journey is responsible for changing the tides in her relationship with her ex-husband, who she was married to for 10 years. The Beverly Hills, 90210 alum announced they had split up in May 2020 after sparks flew between the actress and the 31-year-old (real name: Colson Baker) on set of Midnight In The Switchgrass.
Article continues below advertisement
As OK! previously reported, after Green, 47, shared a gushy post about girlfriend Sharna Burgess on Instagram, Fox commented (per Comments by Celebs) and then deleted, "Grateful for Sharna" with a purple heart emoji.
Article continues below advertisement
A day later, Green took to Instagram Story to make it clear that he and Fox are on much better terms nowadays. "For people that need or want clarification Megan and I get along great. Neither of us are sending petty digs to each other," he wrote at the time. "We both work really hard to get along and co-parent well for our kids."