Donald Trump, Justin Bieber, Kourtney Kardashian, More Slated To Watch Conor McGregor & Dustin Poirier's UFC 264 Fight In Las Vegas
Article continues below advertisement
Article continues below advertisement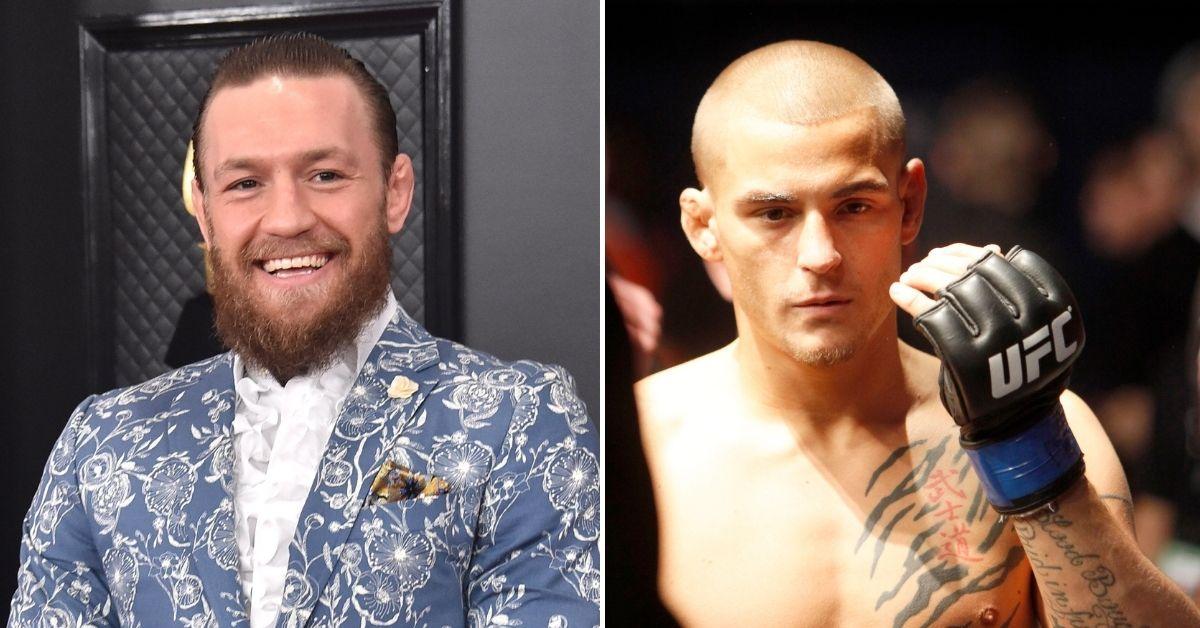 Article continues below advertisement
The 32-year-old previously dubbed Trump as a "Phenomenal President."
Article continues below advertisement
McGregor, 32, and Poirier have a complicated history. Before McGregor lost a fight to Poirier in January, he had reportedly agreed to donate $500,000 to Poirier's Good Fight Foundation charity. The move prompted the 32-year-old's wife Jolie Poirier to personally thank McGregor backstage following their fight.
Article continues below advertisement
Ahead of the fight, McGregor taunted his opponent by posting a screenshot of an Instagram direct message request from Poirier's wife Jolie.
Article continues below advertisement
McGregor also reportedly left Poirier a voice message this week where he called Poirier "peahead" in a throwback to his UFC 178 victory in 2014.
Article continues below advertisement
"Isn't he the one whose always preaching about the flow, the full martial arts, no holds barred, no rules, the ultimate fighting, when he's talking about boxing and stuff, right?" Poirier said of McGregor, per ESPN. "How about the first one to get taken down is dusty b***h? This is mixed martial arts. Put it all together. It reeks of insecurity to me."
"Best boxer, my a**! Shooting a**, shelling a** b***h," McGregor shot back on Twitter. "Quick take for you and your team pal — You's got pucked around in the clinch! Elbows, knees, shoulders, fists. Looking outside the cage for advice."
McGregor and Poirier will face off in the T-Mobile Arena on Saturday, July 10.