ROYALS
Safe Travels!
Meghan Markle & Prince Harry Are Headed To New York City Next Week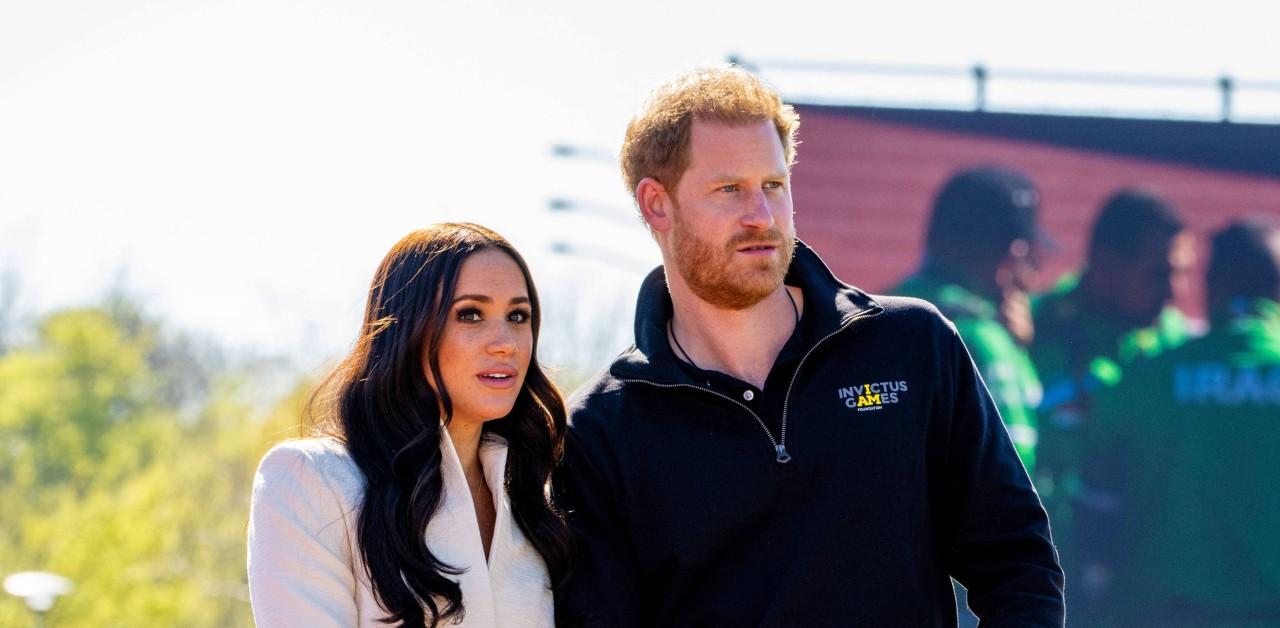 Bound for the Big Apple! Prince Harry and Meghan Markle will pack their bags and head to New York City next week to attend a July 18 United Nations event being held in honor of Nelson Mandela.
The dad-of-two, 37, is expected to give a speech at the special gathering.
Article continues below advertisement
The royal family has long had ties with Mandela, as Queen Elizabeth, Prince Charles and even Princess Diana had met with him on several occasions. Meanwhile, the Suits alum, 40, and Harry formed a connection with his widow, Graça Mache, when they visited South Africa a few years ago.
The Sussexes moved to California in 2020 but have popped into Manhattan on several occasions, their most recent visit occurring last September.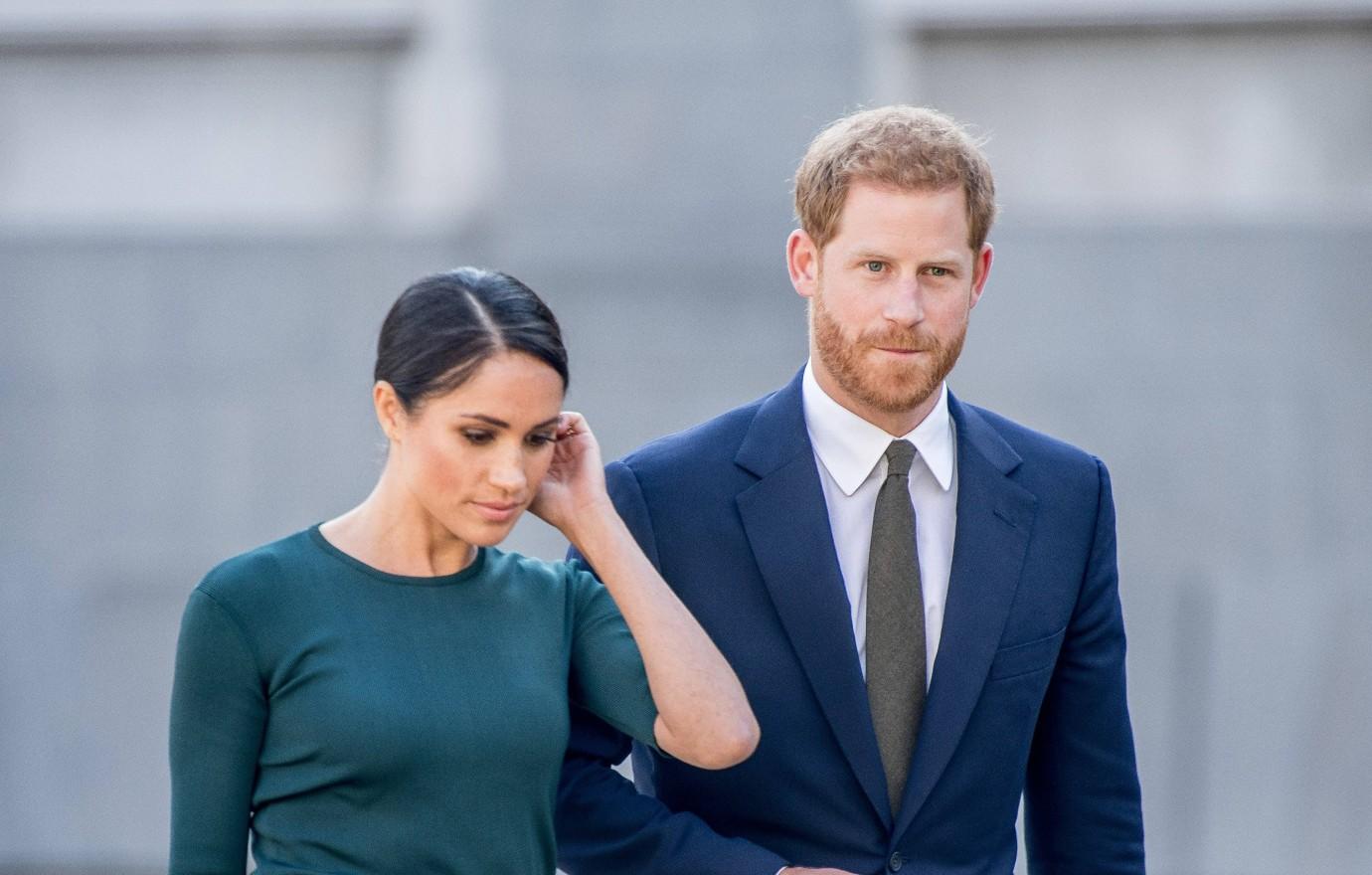 Article continues below advertisement
During their time in the city, they checked out the World Trade Center Memorial, 9/11 museum and a school in Harlem in addition to meeting with notables like Mayor Bill de Blasio and Governor Kathy Hochul.
NETFLIX DUMPS MEGHAN MARKLE & PRINCE HARRY — DETAILS
The parents-of-two also made an onstage appearance at the Global Citizen Live concert, a fundraising event focused on vaccine equity.
"We're able to be here tonight because the most brilliant scientists, researchers, frontline workers and selfless public health leaders have risked their lives to protect our global community," the former actress stated. "They are our humanitarian heroes."
Added Harry, "Since this pandemic began, we've been talking to the experts about how we can do our part. This week, we sat with independent health leaders to further understand how we get closer to vaccine equity and ending this health crisis, but we're battling more than a virus alone. This is a battle of misinformation, bureaucracy [and] lack of transparency."
Article continues below advertisement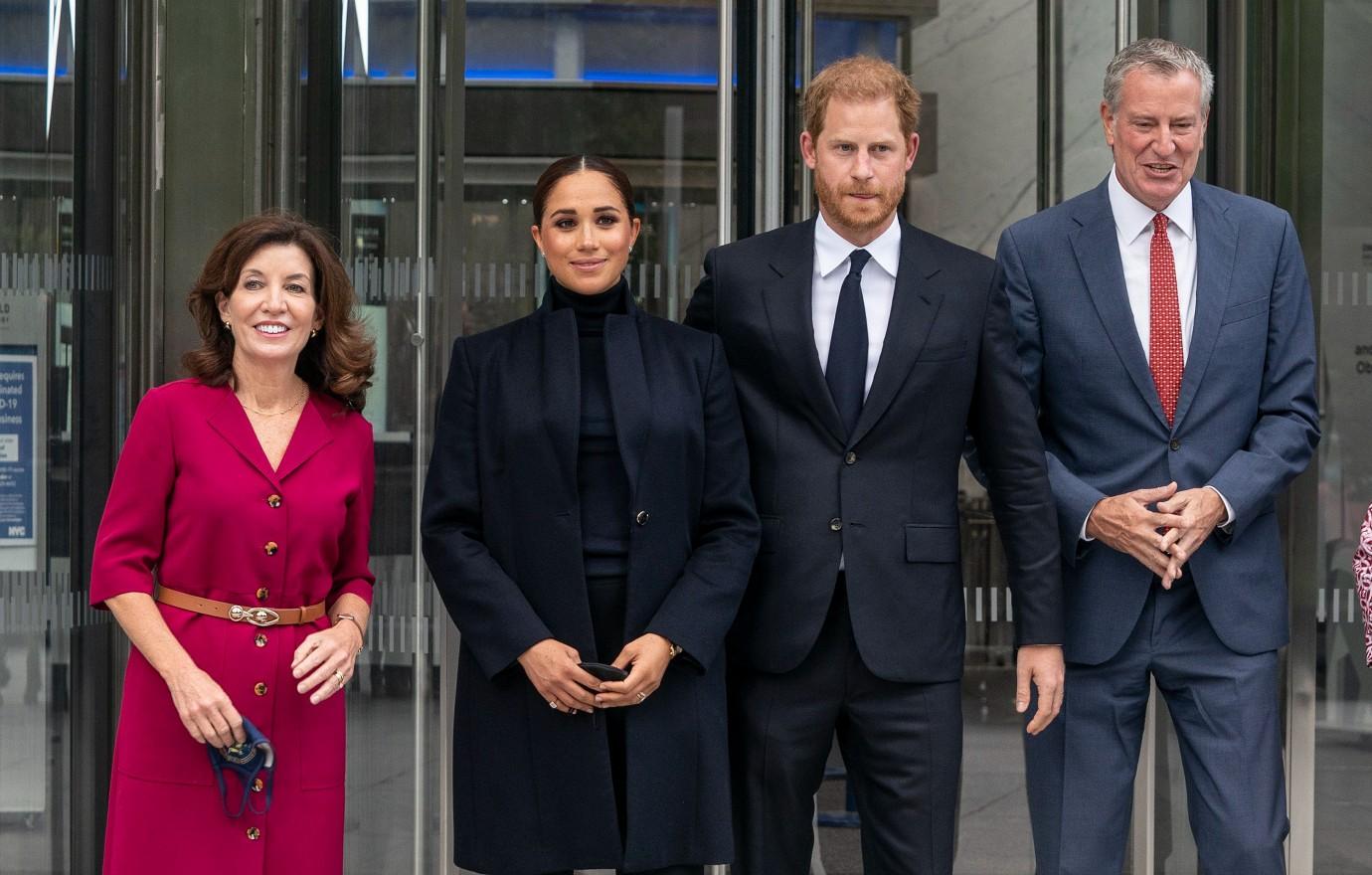 It's unclear where the duo will be staying during their trip, though it's likely one of their former haunts: on past trips, they've stayed at the Carlyle Hotel, a favorite of Princess Diana's, as well as 860 United Nations Plaza, a luxury apartment building.
"They had eight bodyguards and a surveillance van on site — and they'd go in and out through the basement," a source spilled of what went down during their last visit to the latter location. "They were staying in a friend's four-bedroom apartment with river views."
For more on the royal family, tune into the new podcast, "The Firm: Blood, Lies and Royal Succession. Listen below!