ROYALS
The Mystery Continues: Is Meghan Markle's Princess Diana Themed Engagement Ring 'Being Serviced?'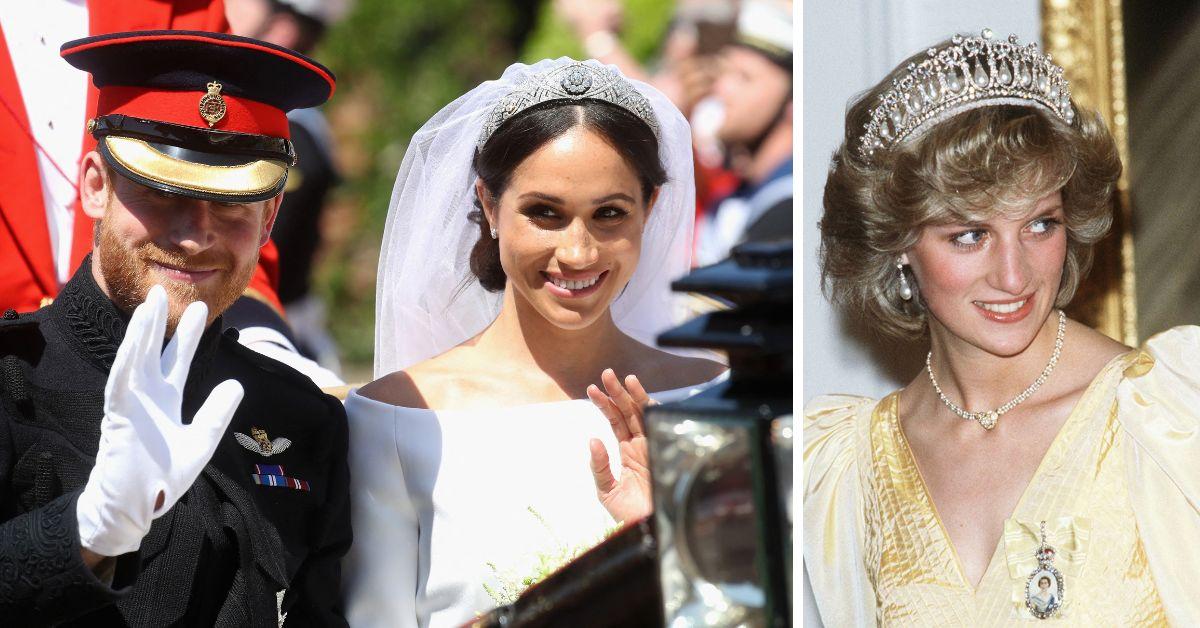 Meghan Markle's alleged obsession with Diana, Princess of Wales, is making headlines again thanks to the Duchess of Sussex's missing engagement ring.
"Everything about Harry's thoughtfulness and the inclusion of [Princess Diana's stones] and obviously not being able to meet his mom, it's so important to me to know that she's a part of this with us," the former actress once shared on a broadcast.
Article continues below advertisement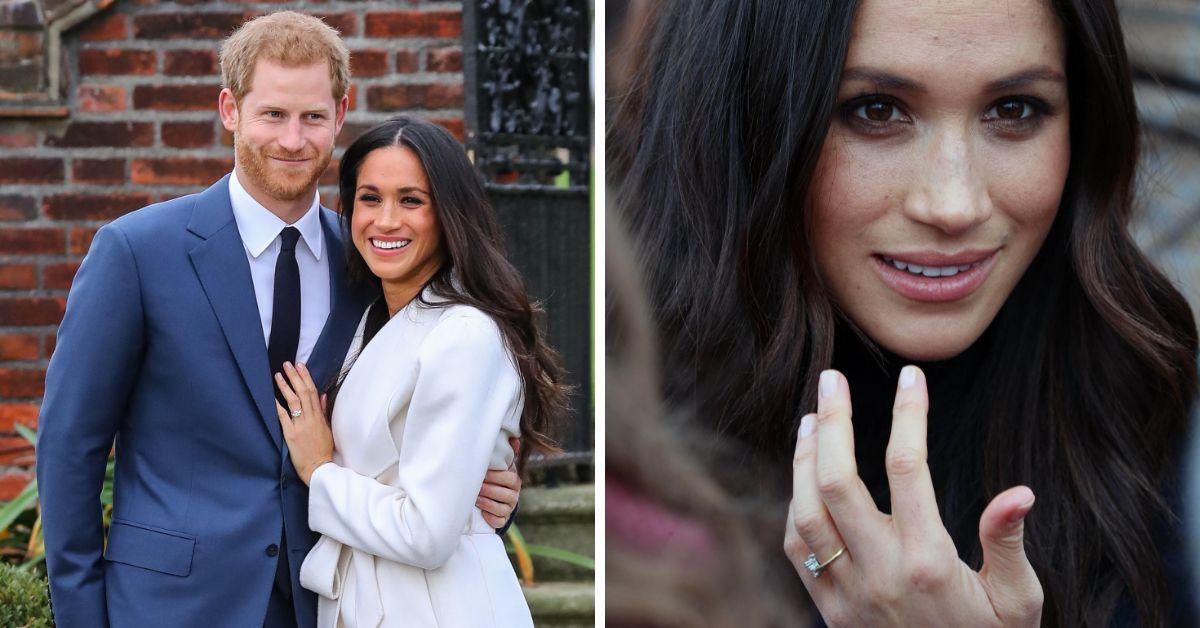 "The ring is yellow gold because that's [Meghan's] favorite, and the main stone itself I sourced from Botswana, and the little diamonds on either side are from my mother's jewelry collection to make sure that she's with us on this — on this crazy journey together," the Duke of Sussex added in the same broadcast.
As OK! previously reported, the Duchess of Sussex's engagement ring has not been seen the last few times she has appeared in public. This has led to rampant speculation that the Montecito royals are living separate lives and are considering divorce.
"I think recent photographs have shown Meghan is happy without Harry, and Harry is happy without Meghan, so what is going to happen when they get back together? There's a clash of cultures, but they will have to one way or another reconcile it," royal author Tom Bower told a publication.
Article continues below advertisement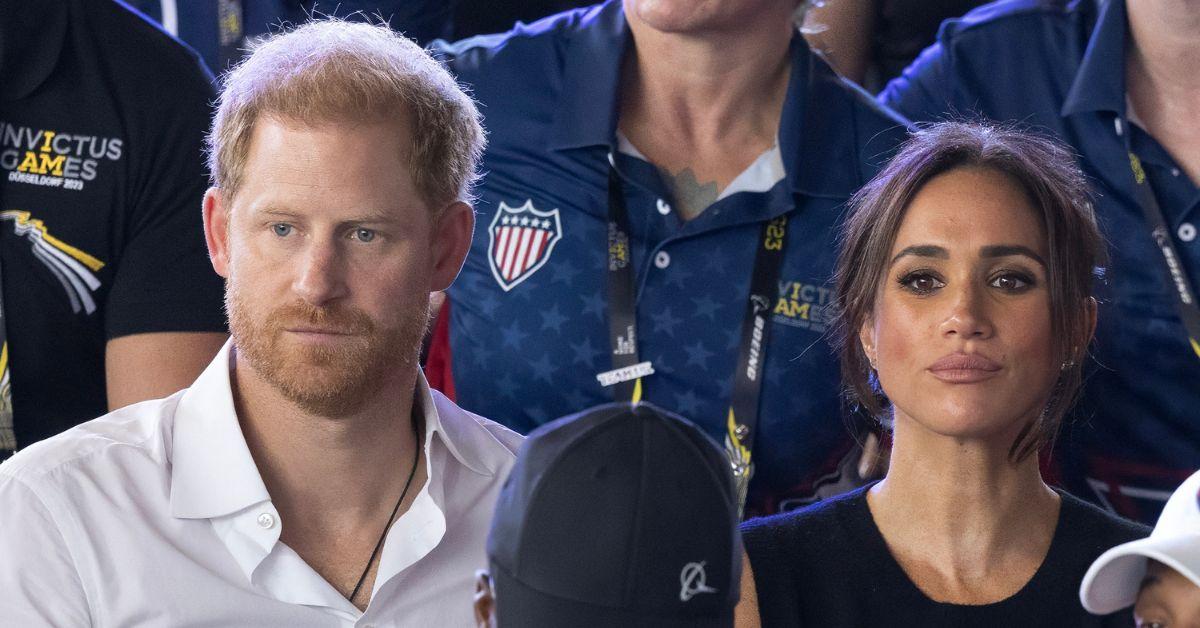 A Sussex source has come forward to share that the ring is being serviced after a setting came loose on it; however, this has been doubted by some skeptics due to the weeks on end Meghan has been without it.
The pair is currently attending the Invictus Games in Dusseldorf, Germany, where the former Suits star has been seen wearing her gold wedding ring instead. This contradicts many of the claims suggesting the mother-of-two is intentionally not wearing the band to make a statement about her marriage.
Article continues below advertisement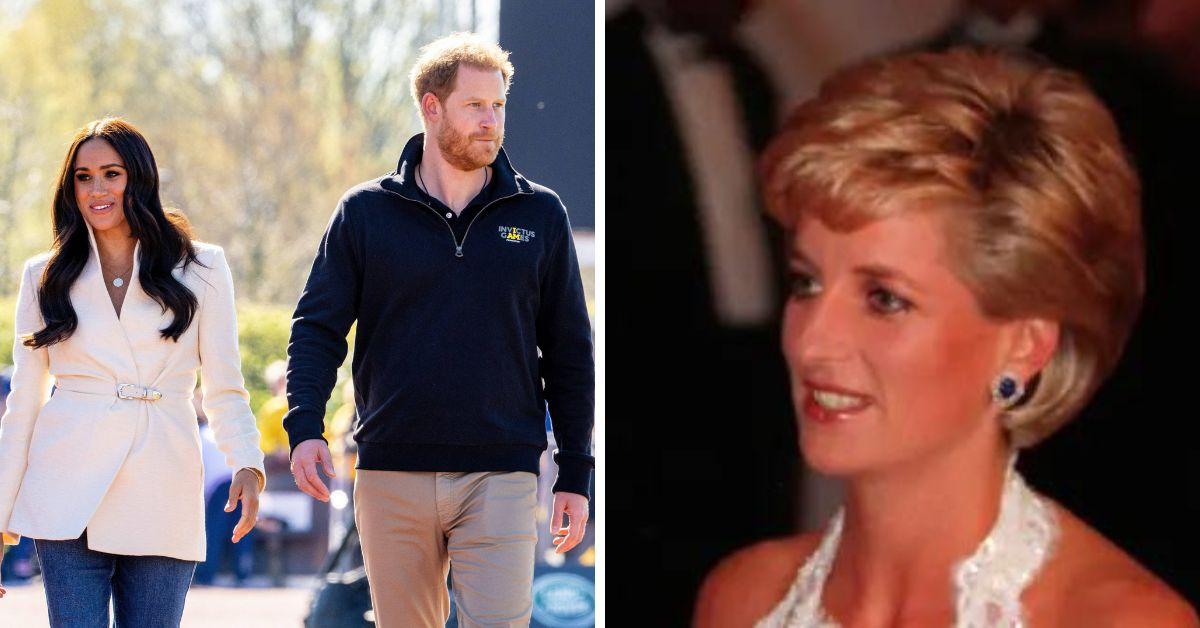 Harry and Meghan have both spoken openly about his mother in recent years, including the revelation that he took the California native to visit Diana's grave in 2022.
"So much of what Meghan is and how she is so similar to my mom. She has the same compassion. She has the same empathy. She has the same confidence. She has this warmth about her," the fifth in line to the throne wrote.
Article continues below advertisement