Meghan McCain Recalls 'Bizarre' Call From Ex-President Donald Trump, Claims He Never Apologized For Hurtful Words About Late Dad John McCain
Article continues below advertisement
Speaking with the Daily Mail while promoting her new Audible original book, Bad Republican, the 36-year-old explained, "There had been a report by Mike Allen that said that he was physically mocking my dad doing the thumbs down for the skinny healthcare repeal."
"And my dad, because of his war injuries, he walked sort of like with a limp because he couldn't bend his knee." McCain said of the late Senator, who passed away in 2018.
Article continues below advertisement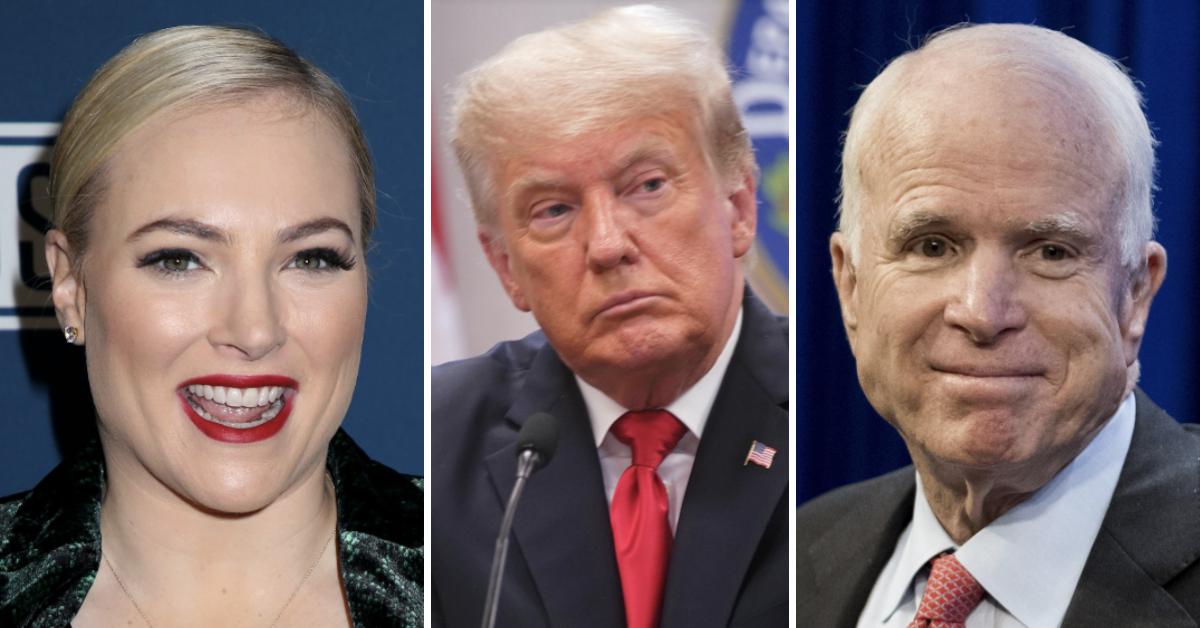 Article continues below advertisement
"I tweeted, 'This is abhorrent. What more must my family be put through?' and I got a phone call from like this weird number that I didn't answer, and there was a voicemail that said, 'This is the White House, President Trump would like to speak with Miss McCain,' and I lost my mind," the former cohost of The View stated.
The strange exchange continued on even though McCain did not want to pay Trump any mind: "And I called my dad and I said, 'I don't want to call him back. This is scary. I don't want to talk to him.' and my dad said, 'You have to call him. He's the President of the United States. It's not an option. You still respect the office."
Article continues below advertisement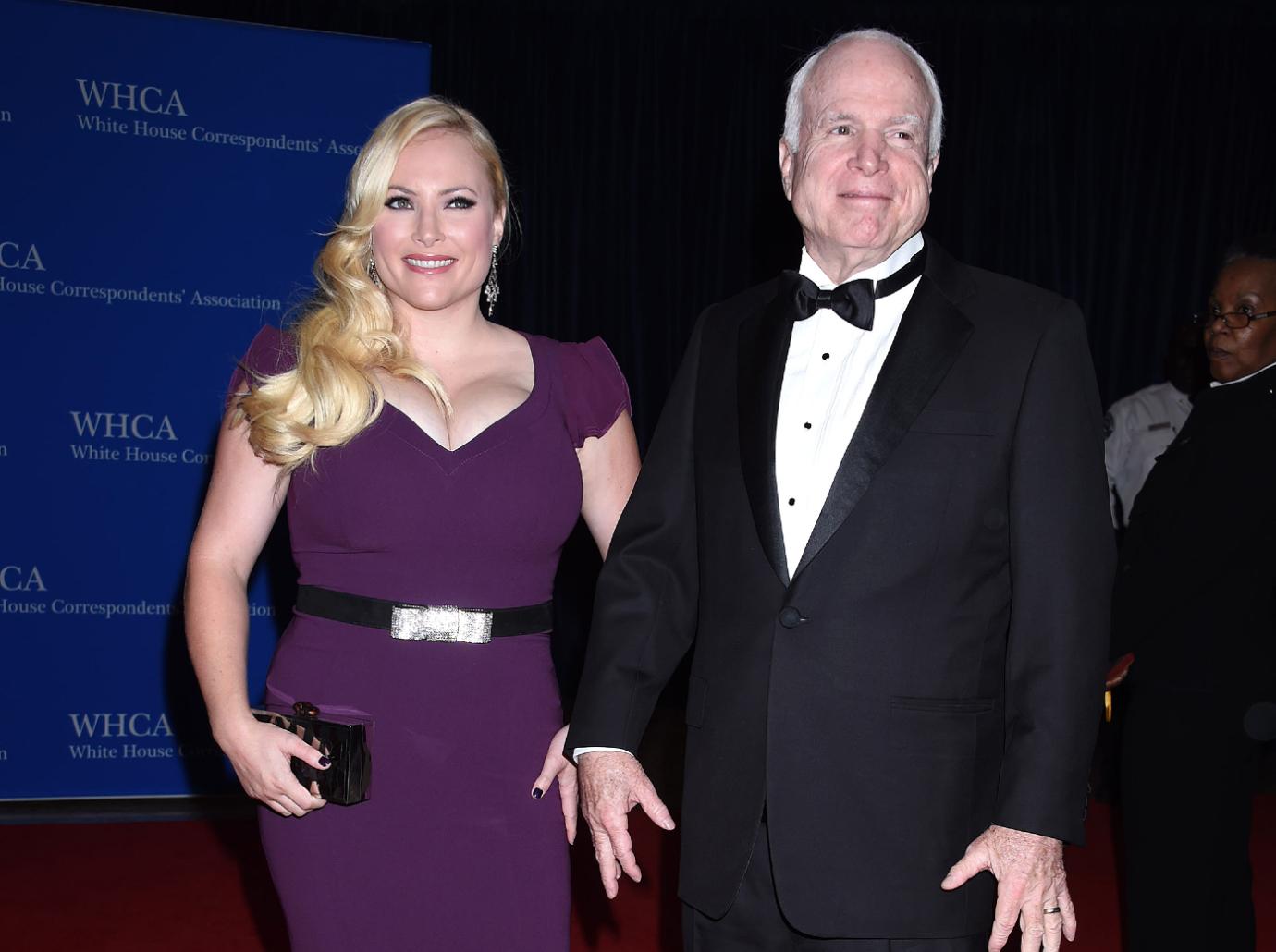 "I called him and we had a very bizarre conversation, and he denied making fun of my dad's war injuries and he didn't apologize, but he said, 'I didn't do this, this is fake news, this is Mike Allen lying,'" the mother-of-one said.
Article continues below advertisement
The call became a family affair when Trump put wife Melania Trump on the phone as McCain recalled, "She was like, 'We love you, we love your dad.' and I was like, you don't, but okay," with the author adding it was the "one and only time" the Trumps had "some awareness" of the "damage" they had caused her family.
Article continues below advertisement
In the book, out on October 21, McCain writes that Trump "wouldn't change his tactics either. He would go on to talk about my father over and over again, always in derogatory ways."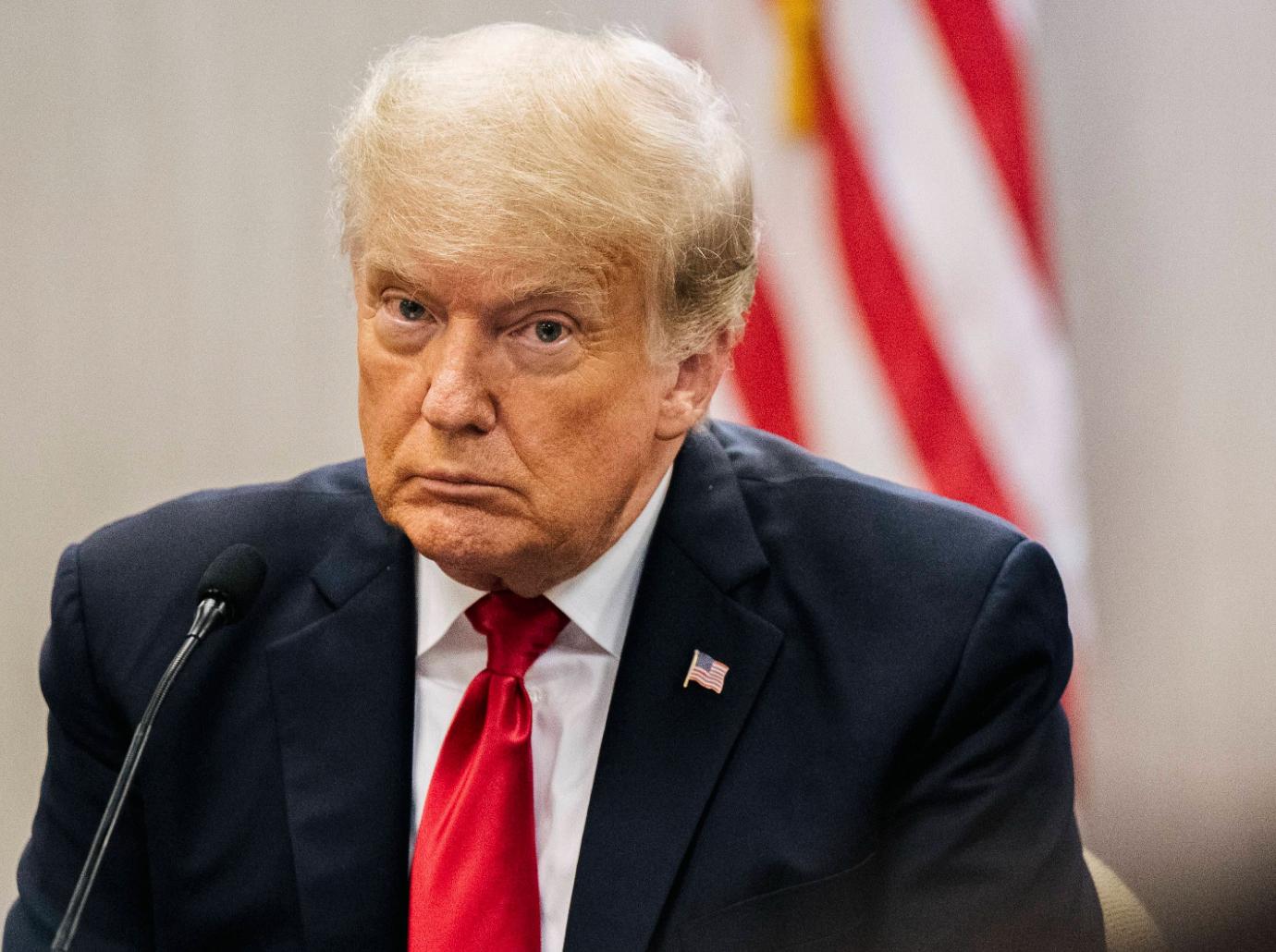 "For years he made a sport of beating the crap out of my family, and he didn't let up once he got into the Oval Office. Trump had supporters boo my father at a rally. He fought the lowering of the flag in my dad's honor when he died," she concluded.