NEWS
'I Was Just Trying To Survive': Mena Suvari Reveals Sexual Abuse & Drug Addiction In New Memoir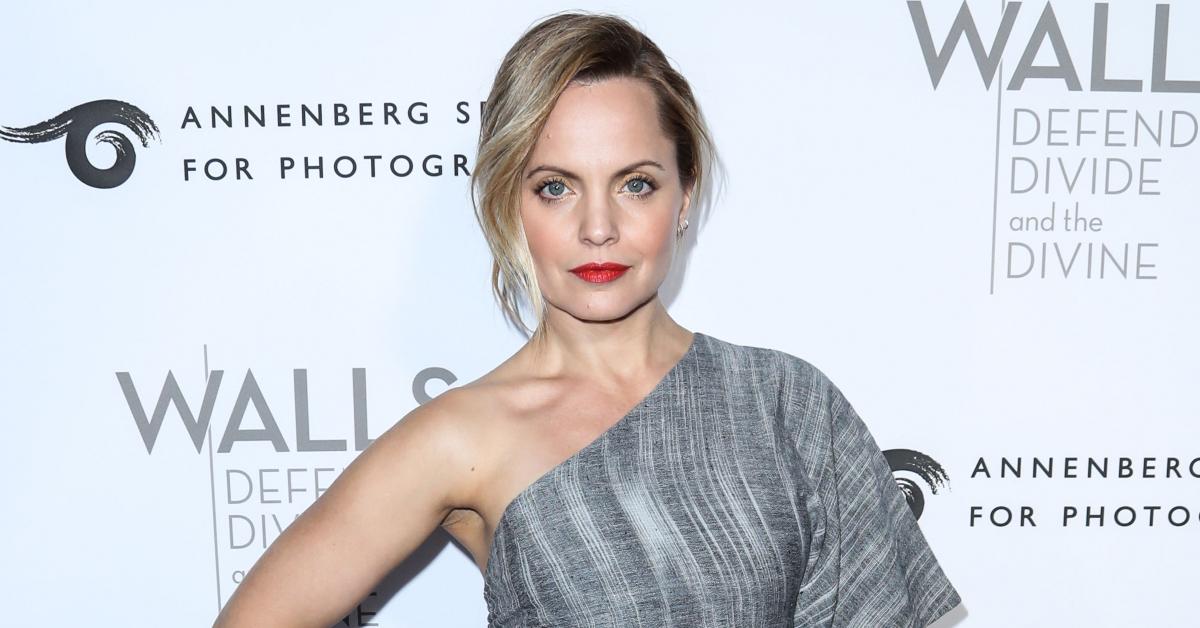 Mena Suvari recently opened up about the trauma she endured before becoming an actress.
Article continues below advertisement
The American Beauty actress, 42, sat down to discuss her book The Great Peace: A Memoir, which was released in April.
Throughout the pages, Suvari reveals that she was the victim of repeated sexual abuse between the ages of twelve and twenty.
Article continues below advertisement
The abuse began when Suvari was in sixth grade, after her family had just moved to Charleston, SC. She explains in the memoir that she was "the new girl," and just trying to "fit in" when one of her older brother's friends — who is referred to as "KJ" in the book — brought her into a private room in his family's home and raped her.
"Part of me died that day," Suvari said in the interview. "He used me, had fun with me and then disposed of me. He called me a whore. I never got to have a healthy expression of [sex]. My choice was lost. And that, compiled with already not feeling seen and heard, established a concept that I would have of myself. That that was my value."
Article continues below advertisement
When she arrived in Hollywood at the age of 15 to pursue an acting career, her manager wanted to have a sexual relationship, and Suvari felt she had no choice.
"By this time my family had pretty much fallen apart," she said. "My mother had moved out and wanted to find herself and my father [who was much older] was in decline mentally and physically. I didn't feel like I had any other options or was worthy of a life that was any different."
Article continues below advertisement
In order to cope with the trauma, Suvari eventually turned to drugs to ease the pain. "I turned to any form of self-medicating I could find, just to get by," she said. "I was just trying to survive."
Not long after, Suvari met "Tyler," with whom she had a three-year relationship, where he sexually and emotionally abused her, including pressuring her to participate in threesomes.
Article continues below advertisement
"I remember thinking maybe this is how relationships are: the screaming, the name calling, the abuse," she said. "I felt like I had brought it all on in some way."
Despite Suvari's devastating experiences, her acting career became a light in the darkness. She rose to fame in 1999 following her breakout role in the film American Pie, and later landed the part of Angela in the Oscar-winning film American Beauty: "It was a beautiful experience, being given the opportunity to work and express myself right when I needed it to save me."
Article continues below advertisement
Despite the acclaim she gained from her acting roles, Suvari still admitted to PEOPLE that she felt like she was living a double life: "Every time I would go on a set. Every time I was interviewed, I was acting the whole time. It was another role for me to play. That I was okay."
Eventually, Suvari called it quits with Tyler and stopped using drugs. In 2016, she met Mike Hope on the set of her Hallmark movie I'll Be Home For Christmas, and the pair married in 2018.
Article continues below advertisement
"It was the first time I felt I wanted to have a family with someone," she said of her hubby. "I found out I was pregnant when I finished writing the memoir."
Suvari hopes that by sharing her story in her book she can help others who have gone through something similar. "This is my truth. This is my voice," she said. "I was so tired of fighting and hiding my whole life. I hope I can help someone else see their value. If I can lessen the pain for someone else, then I want to do it, because I didn't have that person."