COUPLES
How Love Saved Michael J. Fox: Marriage To Wife Tracy Polland 'Got Stronger' Following Parkinson's Disease Diagnosis, Says Source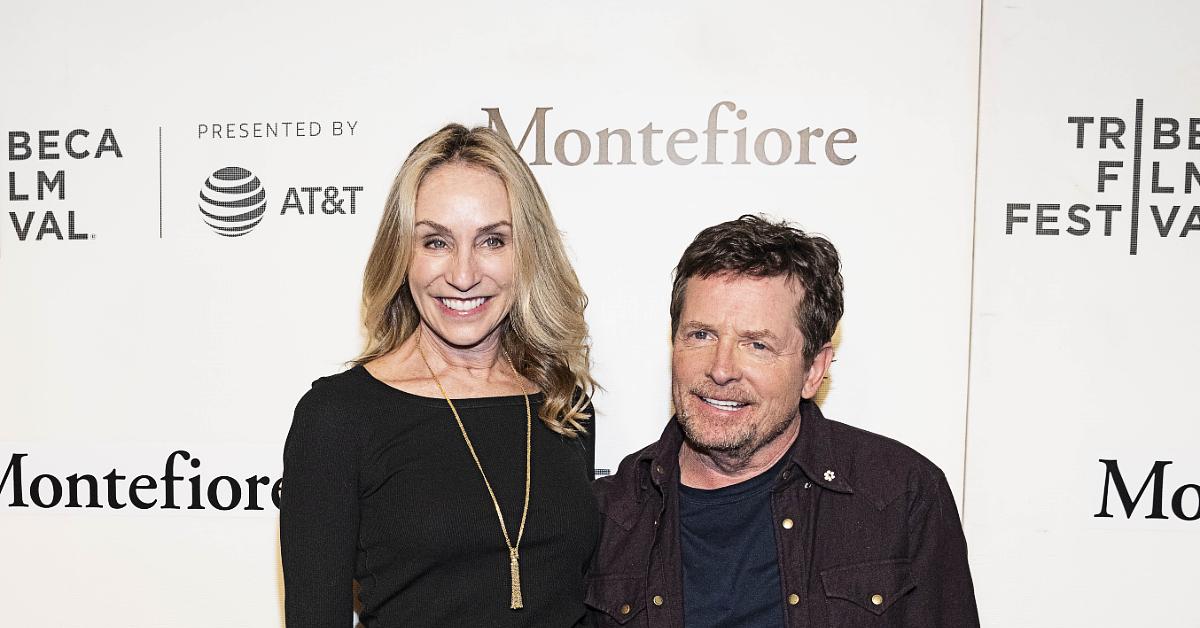 On July 16, Michael J. Fox and Tracy Pollan celebrated their 33rd anniversary, cementing their place among Hollywood's golden couples.
Article continues below advertisement
Still, there was a time that the couple very nearly didn't survive, after the 60-year-old turned to alcohol to cope with his devastating 1991 Parkinson's disease diagnosis.
Article continues below advertisement
"He found out soon after their wedding, and he really started drinking a lot," a source exclusively tells OK! "After one final booze binge, Pollan told him to get sober, or they were getting a divorce. He chose sobriety, so in a weird, bittersweet way, their marriage got stronger because of his diagnosis."
Pollan, 61, who met Fox on the set of Family Ties in the early '80s, has always had a calming influence on her husband.
Article continues below advertisement
"He was the biggest star in Hollywood back then," the source says. "He had the sports car and the expensive watches and clothes. But Tracy wasn't fazed by the glitz and glamour, and paid him no special attention."
Article continues below advertisement
Fox couldn't help but be impressed. "She wowed him with her smarts and her beauty, and the way she told him when he was being a jerk. He knew she was the one," dishes the source, adding that their love has only grown through the years and their many hardships.
The parents to son Sam, 32, and daughters Aquinnah, 26, Schuyler, 26, and Esmé, 19, now spend much of their time fighting for a Parkinson's cure and spreading awareness through Fox's foundation.
Article continues below advertisement
According to the source, Fox knows he wouldn't have been able to do it all without Pollan's loving support. And they're still going strong: The lovebirds attended a May 23 NBA playoff game in New York City, where they were snapped with their arms around each other. "They have so much fun together," shares a source.
"She's the best thing that's ever happened to him," gushes the insider, who adds of Fox, "He says that because of Tracy and their family, he'll never give up hope."