NEWS
Mik Zenon: Take A Look Behind The Scenes Of A Favorite #Life Hacks Social Media Star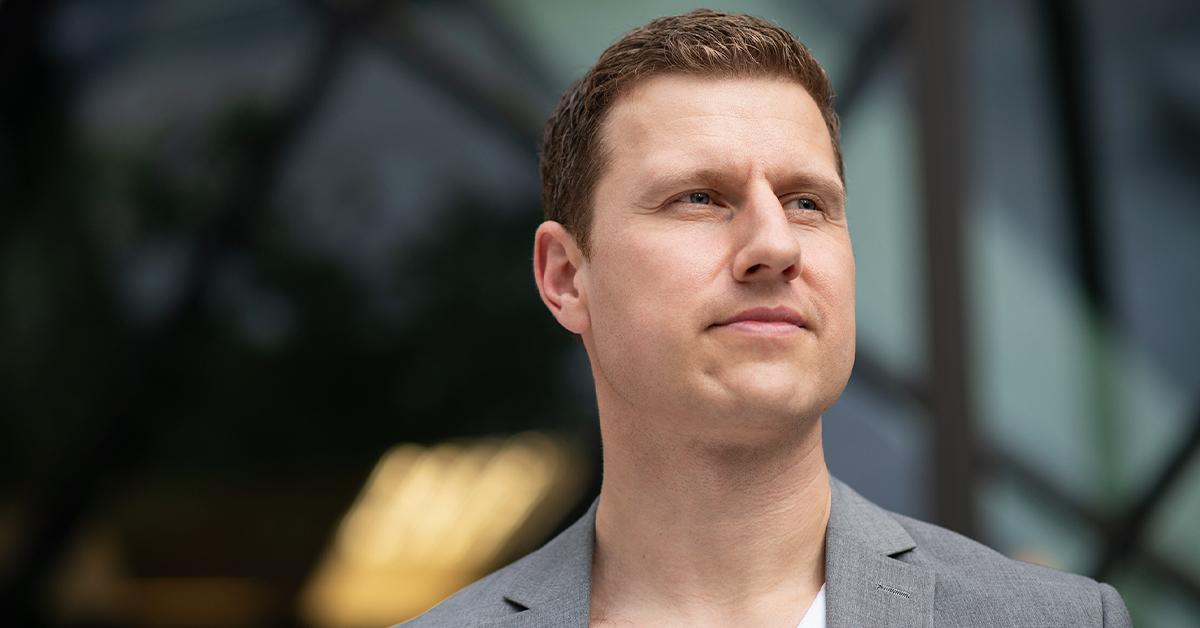 Remember in grade school when you might have thought your math teachers were crazy or mean because they would deduct points if you failed to show your work in an equation?
Former math teacher Mik Zenon has no intention of holding himself any less accountable to those meticulous standards now that he has left the classroom behind to become a social media star of affiliate marketing for Amazon.
Knowing that many people may marvel at how he transitioned, Zenon is ready not just to pull back the curtain on his life in exceptionally personable product reviews but to give a guided tour of his day-to-day work for anyone interested in similarly changing their financial life.
It all started with counting of a different sort. After a decade in the teaching world, Zenon began to keep an internal ledger not just of the money he was making but the irreplaceable minutes of his life he was trading to make it.
Article continues below advertisement
He envisioned a future for his family that included a passive income that would facilitate an enhanced quality of life and knew that a change had to be made. That change was a step-by-step process in the making. He tried his hand at various lead-up professions like crypto trading, stock trading, and selling on Amazon before he found his niche in affiliate marketing.
Some people may wonder: what exactly does an Amazon affiliate marketer do all day? Zenon is forthright about the primary functions of his job.
"What I am essentially trying to do is to portray each product as if it is a supermodel. Trying out different angles, placing the product where it looks most advantageous, it's like setting up a scene that shows this product in a light that people want to know more about."
Even here, a keen alertness to numbers is requisite. As many Instagram and TikTok reels are shorter than 15 seconds, Zenon is adamant that every millisecond of his mini marketing movies must count.
Article continues below advertisement
He stresses the critical nature of the firsts on all these videos as well.
"It is not just the first like which matters greatly; the first second of each video is always the most important. I spend a great deal of time figuring out how to make those seconds great."
From a background with zero social media presence, Zenon racked up over a million followers at lightning speed. Mik Zenon's Daily Deals became the go-to site for the saving savvy in the product review space.
Having fully expected his wife to take over after his first 100 product review videos, no one was more surprised than the social-media-shy Zenon himself at how videos featuring his face and voice took off.
Now enjoying the avid attention of over 5 million followers across his web platforms, he has watched his popularity snowball from minor conceivable details. Detail is a thing Zenon takes every bit as seriously as he does discounts.
Article continues below advertisement
Anytime he is asked about the method to his success, his answer is swift, concise, and unswerving: work ethic matched only by obsession.
Zenon's content further stands out for its purposeful personalizations and unapologetic humor. Among his brand's signature hallmarks is his intentional mispronunciation of words, another aspect of his online presence that may seem off the cuff but is the product of intensive scrutiny and preparation.
"I am hyper obsessive over every tiny detail. I mispronounce words to engage people humorously and make the content more interesting. Sometimes I can spend hours finding the right way to mispronounce a word, so it sounds as silly as possible. No detail is too small."
With the continued growth of his brand, his number one focus at present, Zenon is also currently pondering the possibility of creating a course on the kind of content he makes, perhaps at a fee or maybe even for free on YouTube.