NEWS
Miley Cyrus & Pete Davidson Reveal They Got Matching Tattoos, Singer Jokes It 'Should Have Been Me' About Kim Kardashian Romance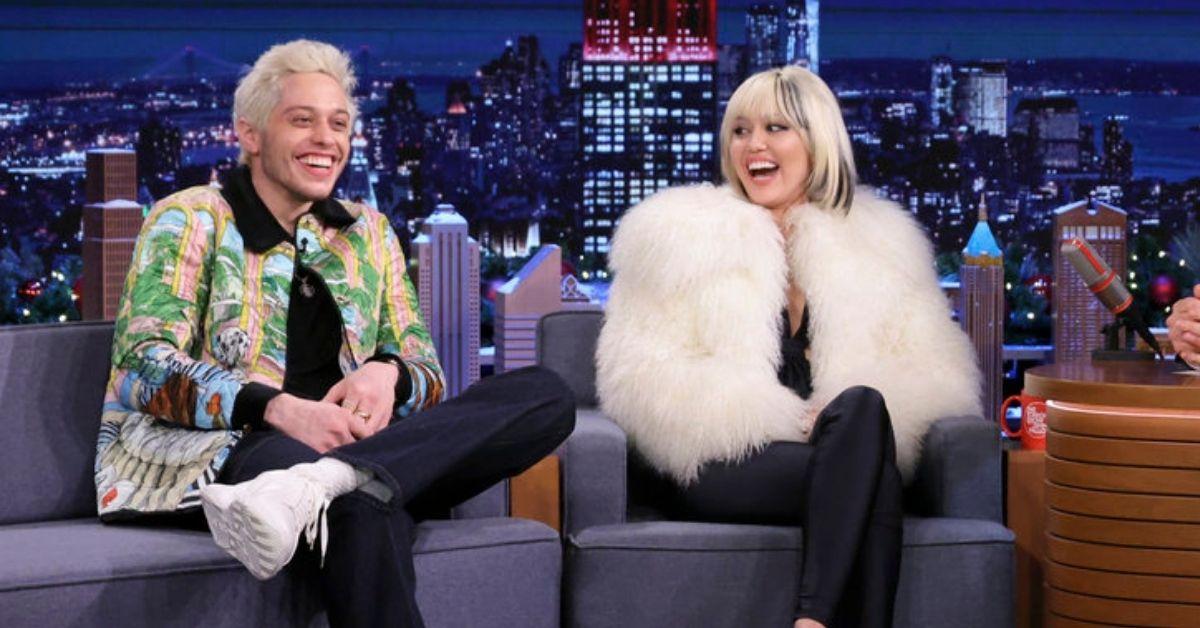 Article continues below advertisement
Miley Cyrus and Pete Davidson revealed they once got matching tattoos. The duo made their revelation during an appearance on The Tonight Show Starring Jimmy Fallon on Thursday, December 9, while promoting their upcoming New Year's Eve special.
The pair first met when Cyrus appeared on Saturday Night Live in 2017. "We made this SNL sketch where we were babies that were rapping — trap babies — one of the many brilliant ideas that I bring to the SNL table," The King of Staten Island star quipped.
Article continues below advertisement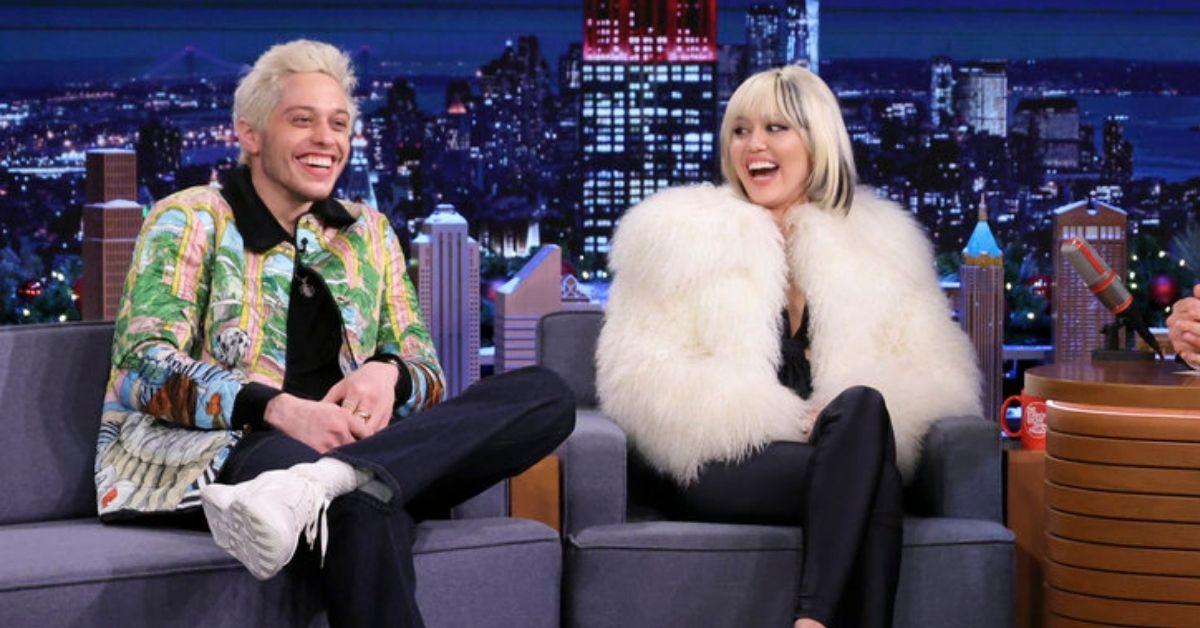 The famous pals told Larry David what the sketch was about by saying "We babies," with the singer explaining: "For some reason, we looked at each other and were like, 'That's a great tattoo.'"
Article continues below advertisement
"We got a tattoo guy to come to 30 Rock," Davidson added, before admitting he got his tattoo removed.
Article continues below advertisement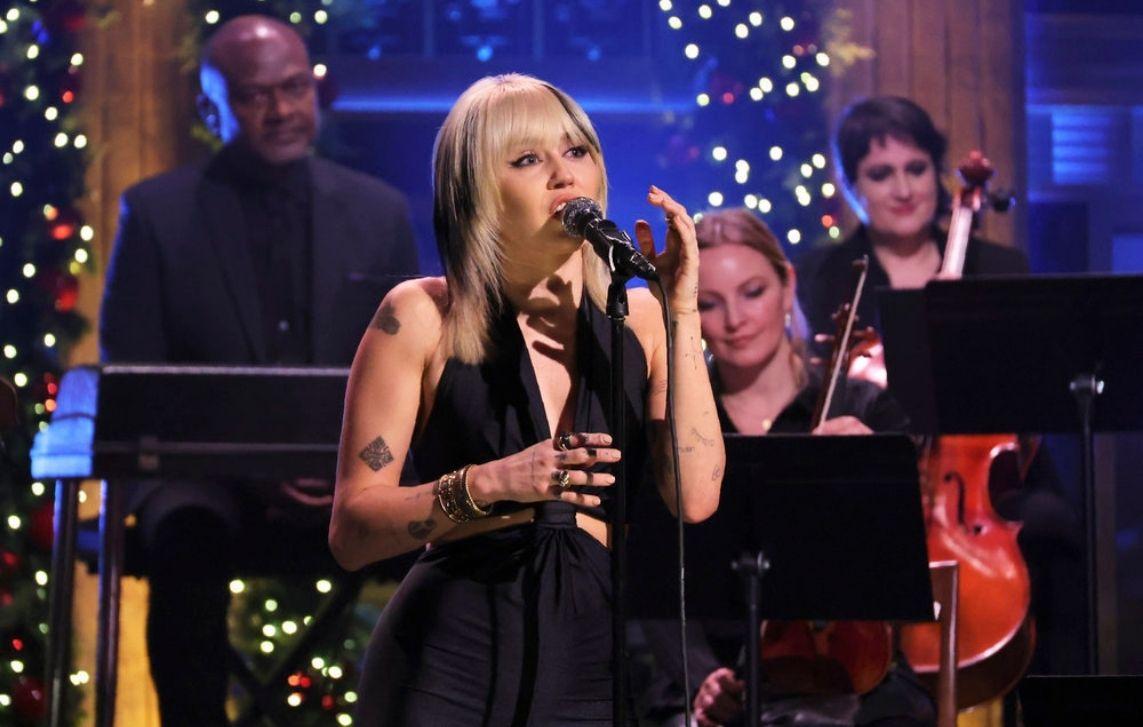 Cyrus said she didn't realise the comedian got rid of his tattoo until she saw him getting a tattoo lasered off in a Smartwater commercial. "I was like, 'wait a minute, that's where [our] 'We Babies' was…'" she recalled. "I still have mine on my ankle."
Article continues below advertisement
During their appearance, Cyrus also poked fun at Davidson's new relationship with Kim Kardashian. The 29-year-old serenaded Davidson with a cover of Yvonne Fair's "It Should Have Been Me."
Article continues below advertisement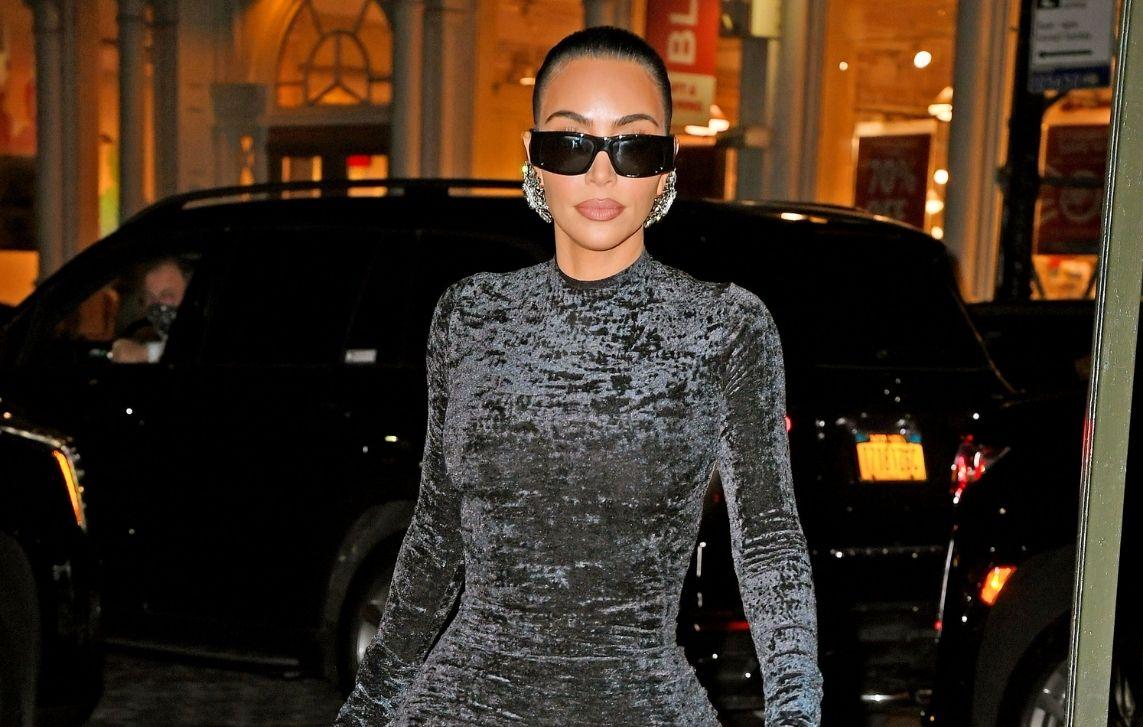 Article continues below advertisement
"Pete Davidson, this song is for you. When I saw those photos, this is what I played," she said of Davidson being snapped alongside the KUWTK alum, before singing: "I said, it should have been me — oh, it should been me. Pete Davidson, how you gonna do this to me?"
Kardashian hosted SNL in October. The reality star and Davidson shared a kiss during an Alladin skit. Days later, they were spotted holding hands at Knott's Scary Farm in Los Angeles with her sister Kourtney Kardashian, Travis Barker and others. An insider spilled last month that the unlikely duo is officially dating.