NEWS
Mr. Tempo Opens New King And Queen Cantina Restaurants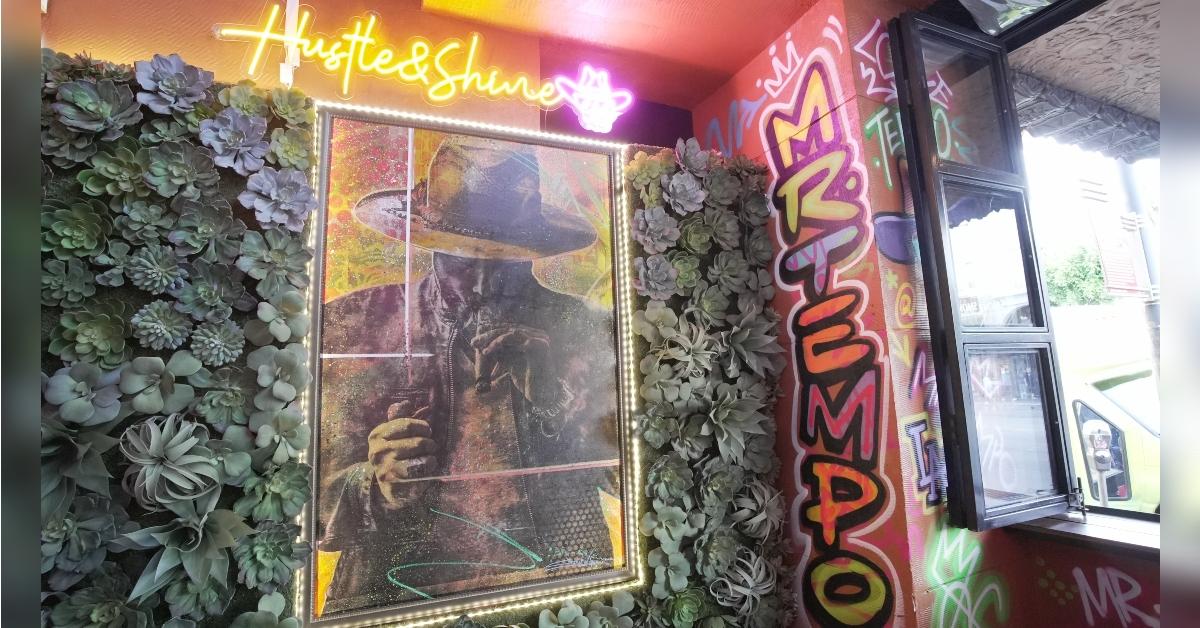 Success is a journey, and it sometimes takes years to realize success. It's a constant battle against uncertainty and negative situations. The restaurant industry can be one of the most demanding sectors to thrive but also a promising one for hardworking, resilient, and talented people. We've all considered opening a restaurant at some point in our lives. It appears to be enjoyable, and the sector has absolutely no boundaries. As an aspiring restaurateur, you've probably questioned yourself about what it takes to find success, and there is no better story than listening to Mr. Tempo.
King & Queen Cantina is a modern Mexican cuisine incorporating Asian fusion. King & Queen Cantina was established by Jorge Cueva, widely known as Mr. Tempo, a renowned restaurateur and entrepreneur with more than 130 restaurant openings under his belt.
Article continues below advertisement
Mr. Tempo shares a strong connection with the restaurant industry as it's a career he grew up chasing. He came from the bottom, washing dishes and cleaning bathrooms. Mr. Tempo also shared a dream to get to the US. It came to life when he was 18, but with no papers. He also needed to improve his English, but that didn't stop him from chasing his dream. Mr. Tempo had an agenda and focused on making it happen regardless of any setback.
After 30 years of hard work, dedication, passion, patience, and many failures, Mr. Tempo now owns King & Queen Cantina, one of the most popular chains of restaurants in Southern California. He was named The Michael Jordan of restaurants by Forbes Mexico 2021 and also among the 20 Entrepreneurs You Must Follow 2020 by Yahoo Finance.
A dynamic entrepreneur, the last four months have been a flurry of activity for Mr. Tempo as he expanded his services into five different locations. This includes the King & Queen Cantina West Hollywood located on Robertson Blvd, the most popular area in Los Angeles, King & Queen Cantina Oxnard, Mr. Tempo Cantina Hollywood, Mr. Tempo Cantina Gaslamp in downtown San Diego, and the Mr. Tempo Cantina Sports Bar Gaslamp also in downtown San Diego.
Mr. Tempo is also a born philanthropist raised in the Latin community who loves seeing the growth and success of others. This can be very appealing and inspiring to others, and besides all the success, Mr.Tempo shares his business tips to help others realize their goals.
Additionally, Mr. Tempo firmly believes that hard work beats talent at any time. To him, whoever wants to succeed in life can do so with many sacrifices along the way. Persevere, and results will show up sooner or later. "Nothing comes easy, and it took 30 years to see results," he explains. Also, you sometimes need to sacrifice something to chase the bigger dream. Also, not everyone will believe in their dreams. It would be best to keep fighting even when the odds are against you.
Moving forward, Mr. Tempo is looking to bring the King & Queen Cantina Mexican cuisine to a town near you. He is already working on deals to expand internationally and have his restaurants, bars, and nightclubs in top cities such as Dubai, Tokyo, Paris, and Madrid.