PHOTOS
See Inside Secret Nashville Speakeasy 'The Late Great' Designed By Johnny Cash's Granddaughter!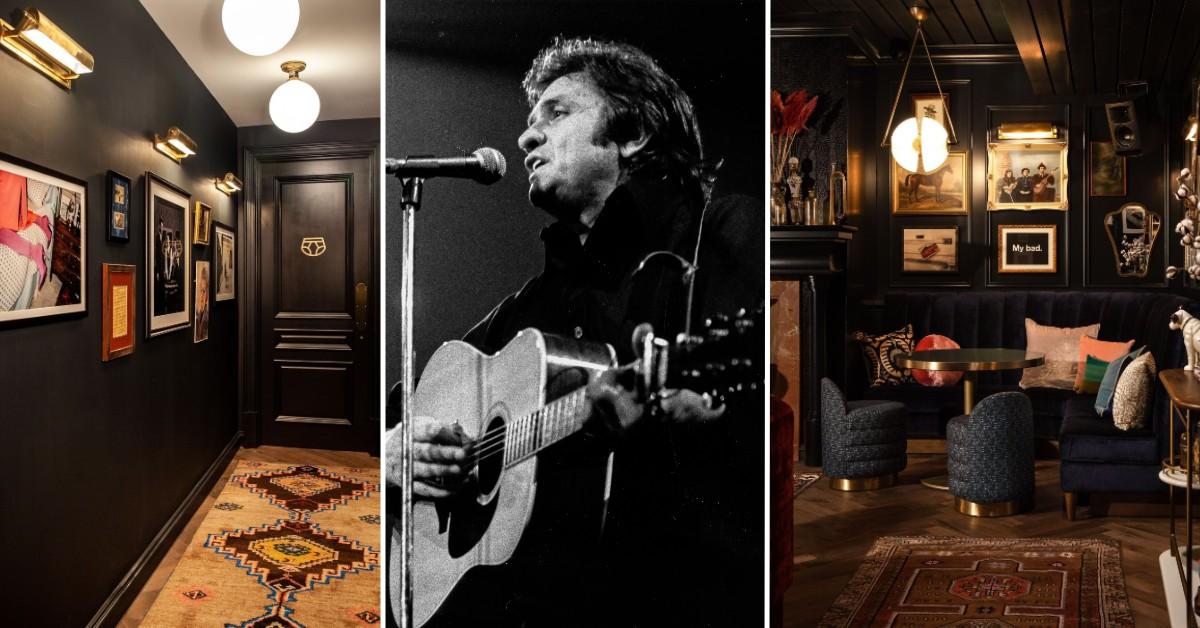 Nashville is quickly becoming the must-go US city for an unforgettable party time, recently piping Las Vegas as the top destination for bachelorette parties. While the influx to Nashville certainly has the city buzzing, the heart of Nashville will always be its eclectic music scene and rich music history. The Richard Branson owned Virgin Hotel Nashville has zeroed in on this with the opening of The Late Great, a Nashville private members club that doubles as an impromptu music venue for visiting and local artists. The Speakeasy has flown way under the radar since opening in May 2021, keeping with what makes something even hipper in the coveted Nashville music bar scene - a secret underground speakeasy bar for only very select members.
Article continues below advertisement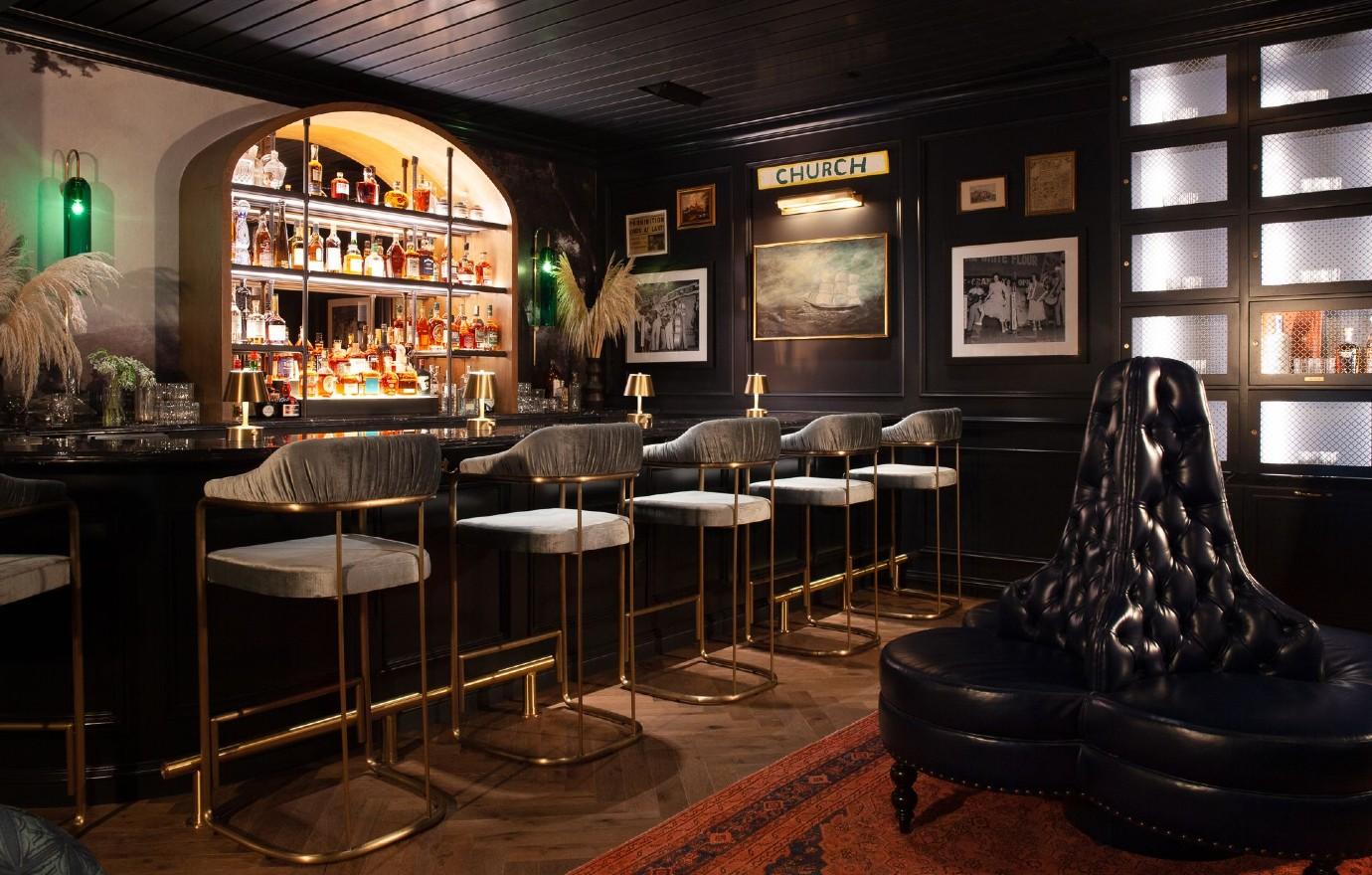 A sanctuary for musicians and others in the industry, the tucked away Music Row jewel box is whispered about in Nashville entertainment circles, known only to those in the know and functioning as an exclusive, members only lounge complete with an unmarked entry and private liquor lockers. The gleaming bar serves up a slate of carefully considered signature cocktails named in honor of country's biggest stars, with ingredients carefully curated to convey the mood of the songs they are named for.
Artwork and artifacts pay homage to present day and late greats, including photos of Townes Van Zandt, whose critically acclaimed 1972 album, The Late Great Townes Van Zandt, is the inspiration for the place's name. Folk art paintings, Carter and Cash family photos, including the last photograph ever taken of Johnny Cash, and artifacts including books, records and journals help give the space an eclectic yet cozy feel.
Article continues below advertisement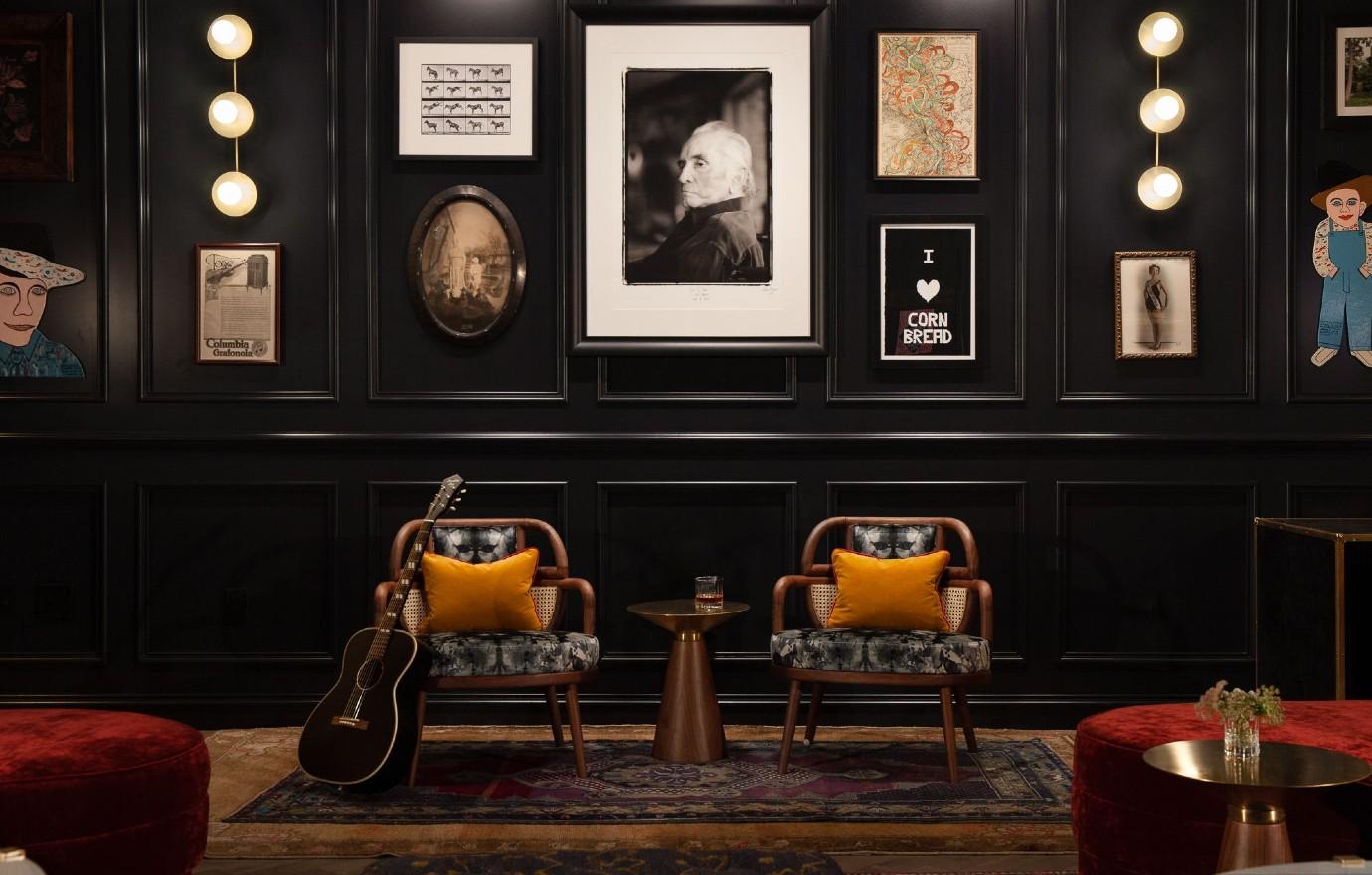 With Nashville's rich music history , it's only natural that the bar's interiors should not only be dedicated to the 'late great' pioneers of the music scene, but also be created by 'late great' family royalty, which is exactly what happened with Interiors created by designer Hannah Crowell, whose country music pedigree is impeccable – she is Johnny Cash's granddaughter, and her parents are Roseanne Cash and singer/songwriter Rodney Crowell. There is a mix of folk and contemporary art and country music memorabilia that tells the history of Southern music, art and culture up until 1979; Crowell and many others see the 1980s as a decade when country music began to undergo some significant changes and she wanted The Late Great to serve as a sort of time capsule for that earlier period.
Article continues below advertisement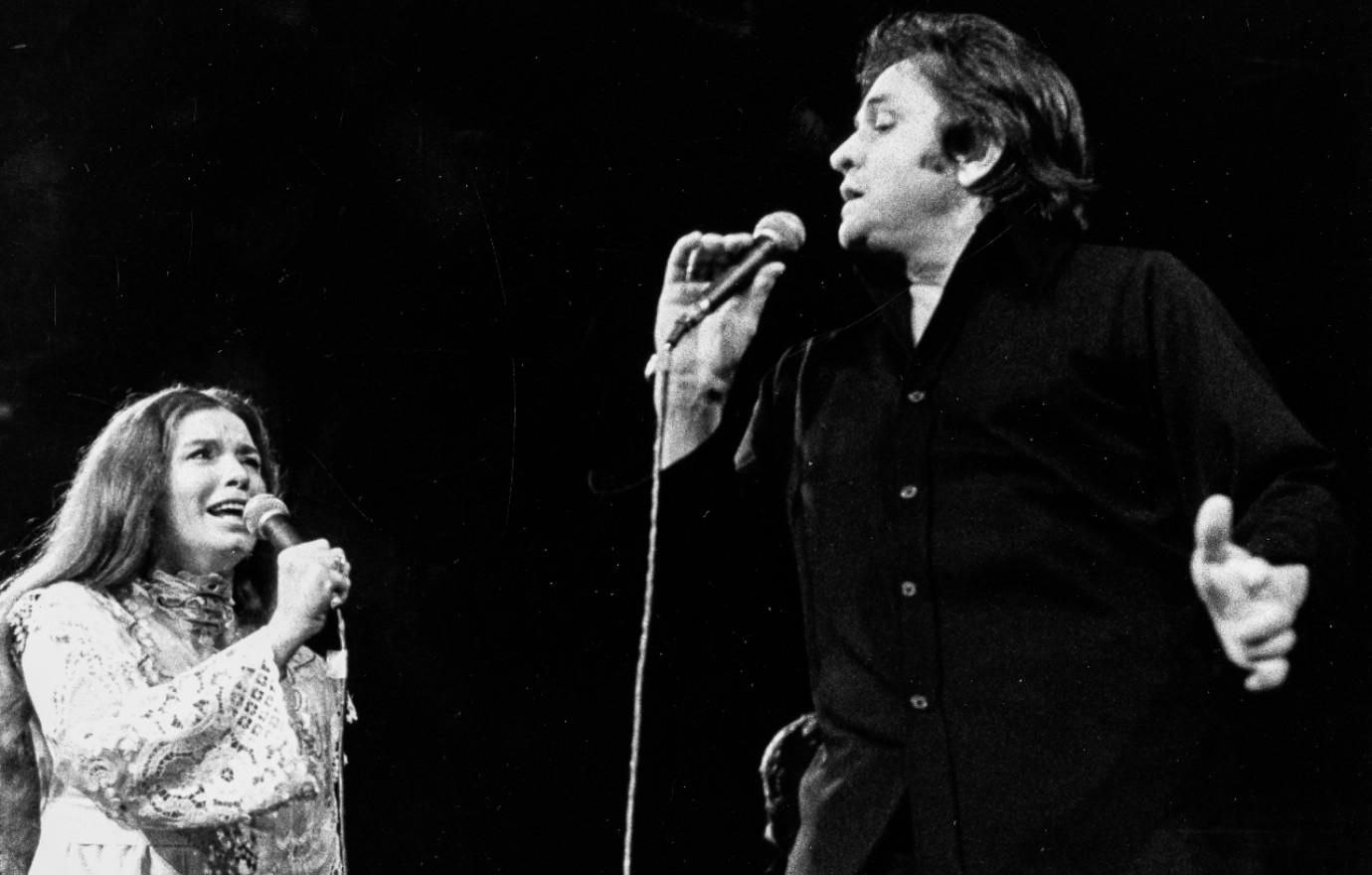 Entry is through an unmarked door at the corner of 17th Avenue and Division Street; into a hallway resplendent with custom Nashville Toile wallpaper designed by Crowell + Co. and produced by Flavor Paper. For this important entrance area, Crowell selected imagery that represented the heart of Nashville including important icons Dolly Parton and Johnny Cash; Minnie Pearl's hat, Ryman Auditorium, Robert's Western World, and mountain instruments (which are also on display in The Late Great).
Article continues below advertisement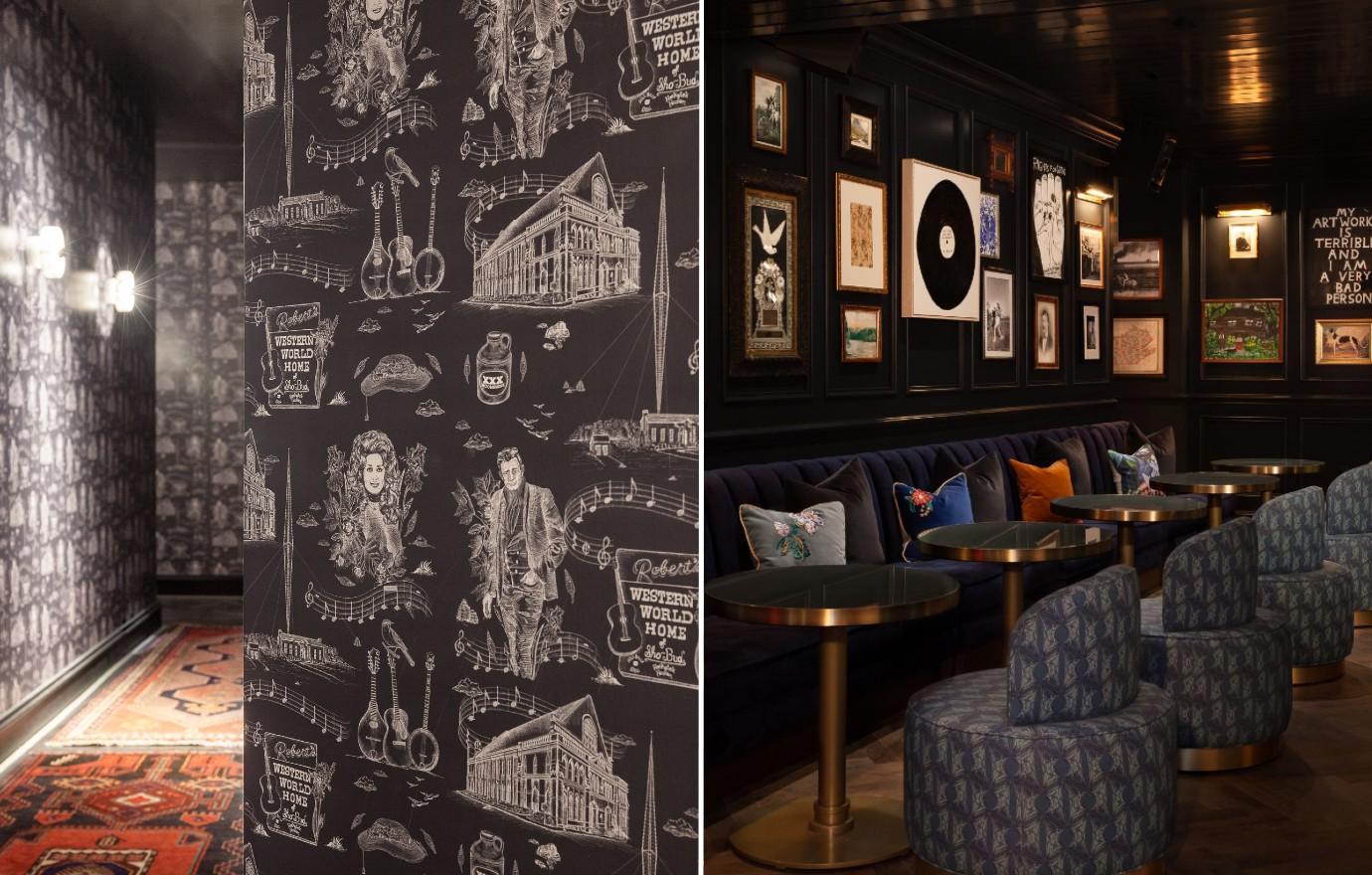 Once inside the speakeasy, there is a stunning central illuminated rose gold mirrored bar ringed with customed designed and fabricated brass and velvet barstools. Custom furniture in a mix of textures and patterns create a welcoming living-room mood. Artwork was selected by Crowell to tell the story of the Nashville that she has lived in and loved her whole life and includes photographic portraits as well as candid photos of artists and icons, folk art pieces from legends including Howard Finster, and contemporary works that add heart and humor to the space. All are displayed salon style on the space's rich dark wood walls, offering a new discovery with every visit.
The Late Great is fast becoming one of the most talked about speakeasy's in Nashville , especially for those in that select coveted circle who've been lucky enough to step behind the velvet rope from that secret alley entrance ,into this hip, cool and elite experience into Nashville music history.
The Late Great offers limited memberships on different levels.
For more information on memberships as well as reservations, please visit https://virginhotels.com/nashville/the-late-great/