NEWS
Navigating the New Era of Digital PR: Insights From Luke Hessler and Ace Branding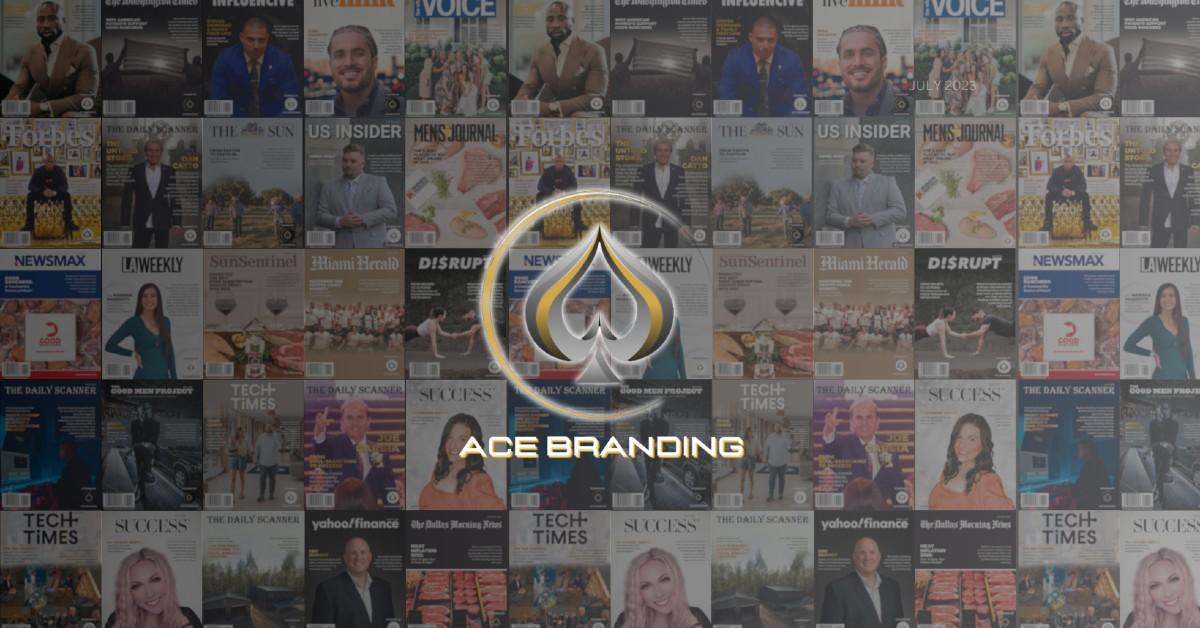 In the ever-evolving landscape of the digital world, reputation holds unparalleled significance. Whether it's an individual looking to establish a personal brand or a company striving to make its mark, the first impression on a Google search can often define success. After identifying this need in the marketplace, Luke Hessler and Ace Branding have introduced a new way for brands to transform their online reputation through Digital PR. Unlike conventional PR firms, which often offer vague promises and hefty retainers, Ace Branding has revolutionized the industry by introducing a groundbreaking approach that guarantees both publishing and positioning in articles that rank on Google for specific keywords along with comprehensive Reputation to Revenue consulting to help their clients maximize their ROI.
Article continues below advertisement
Navigating the Digital Reputation Maze
In today's digital age, where an individual's or brand's online presence can make or break their success, the significance of a positive Google reputation cannot be overstated. However, despite understanding its importance, many individuals and businesses struggle to control the narrative that appears when their names are searched on the internet. This is where Ace Branding steps in, offering a holistic solution to enhance its clients' digital footprint.
Luke Hessler, the founder and CEO of Ace Branding, recognized the gap in the market. "People are increasingly aware of the impact of their online reputation, but they lack the know-how to curate a positive image. We decided to fill this void by providing a service that not only guarantees positive placements in reputable publications but also transforms reputation into revenue," Hessler said.
A Unique Proposition: Try Before You Buy
One of the standout features of Ace Branding's approach is its commitment to transparency and client satisfaction. Unlike other PR firms, which demand upfront retainers without a clear roadmap, Ace Branding allows potential clients to dip their toes into the world of Digital PR. The firm offers a "try before you buy" opportunity where curious clients can receive a comped article. This article is not just an ordinary piece — it comes with the promise of covering all associated costs, including pitching, writing, editing, and publishing fees.
This bold move reflects Ace Branding's confidence in its ability to deliver results. It also underscores their focus on client education and ensuring a mutual understanding of the process and benefits of Digital PR. By offering a complimentary article, the firm eliminates the common hesitations associated with venturing into uncharted PR territory.
Article continues below advertisement
Ordering PR Like Your Favorite Dish
Ace Branding's innovative approach takes transparency to a new level by allowing clients to select their desired PR outcomes much like ordering from a menu at a restaurant. The firm offers a curated menu of publications, giving clients the freedom to choose where they want their stories to be featured. This "à la carte" approach eliminates the ambiguity often associated with traditional retainer models, enabling clients to have a clear view of the services they're paying for and the outcomes they can expect.
"We believe that PR should be about results, not just promises. By giving clients the power to choose their desired placements, we're putting them in the driver's seat of their PR journey," Hessler explained.
Redefining the Future of Digital PR
Ace Branding's disruptive approach to Digital PR is set to reshape the industry's landscape. By guaranteeing tangible results, fostering transparency, and allowing clients to test the waters risk-free, the firm has created a formula that resonates with modern businesses and individuals seeking to enhance their online presence.
In an era where online reputation can dictate success, Ace Branding is not just a PR firm but a strategic partner guiding clients towards turning reputation into revenue. With their innovative approach, they're proving that in the digital world, it's not just about who you are but about how you're perceived. To apply for their "try it before you buy it" PR program, go to www.paidforpr.com, and take three minutes to fill out the application.