Netflix CEO Ted Sarandos Defends Dave Chappelle's Controversial Comedy Special After Trans Employee Who Spoke Out Suspended
Netflix has fully backed Dave Chapelle and his new comedy special The Closer, where he made controversial statements about transgender people.
Article continues below advertisement
According to Variety, Netflix's co-CEO and chief content officer Ted Sarandos sent out a memo to employees that included a statement that read, "Chappelle is one of the most popular stand-up comedians today, and we have a long-standing deal with him."
"His last special Sticks & Stones, also controversial, is our most-watched, stickiest and most award-winning stand-up special to date. As with our other talent, we work hard to support their creative freedom — even though this means there will always be content on Netflix some people believe is harmful," the executive explained in the note.
Article continues below advertisement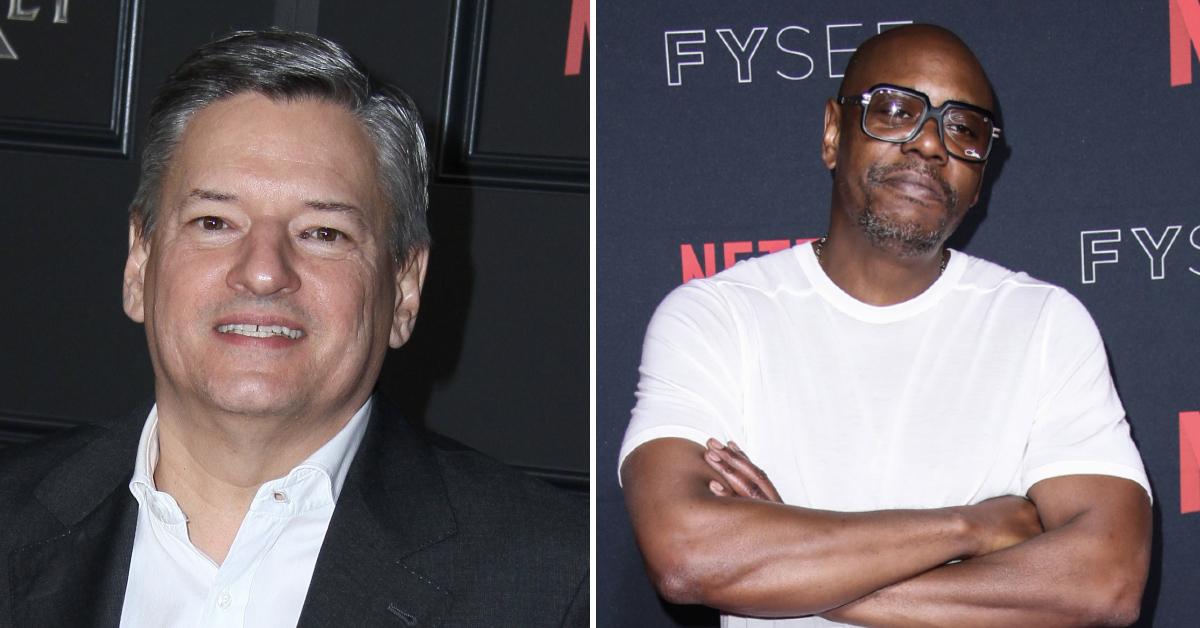 Article continues below advertisement
The memo continued, "Several of you have also asked where we draw the line on hate. We don't allow titles [on] Netflix that are designed to incite hate or violence, and we don't believe The Closer crosses that line. Particularly in stand-up comedy, artistic freedom is obviously a very different standard of speech than we allow internally as the goals are different: entertaining people versus maintaining a respectful, productive workplace."
This comes as it was reported via Variety that the streaming service had suspended three employees, one of them being a trans person, who criticized the Chapelle special but who Netflix claimed was suspended due to crashing a leadership meeting.
Article continues below advertisement
One of the people penalized was a senior software engineer from San Francisco, who identifies as queer and trans, Terra Field, who criticized her employer's stance in backing the special as they tweeted: "Yesterday we launched another Chappelle special where he attacks the trans community, and the very validity of transness – all while trying to pit us against other marginalized groups. You're going to hear a lot of talk about 'offense.' We are not offended."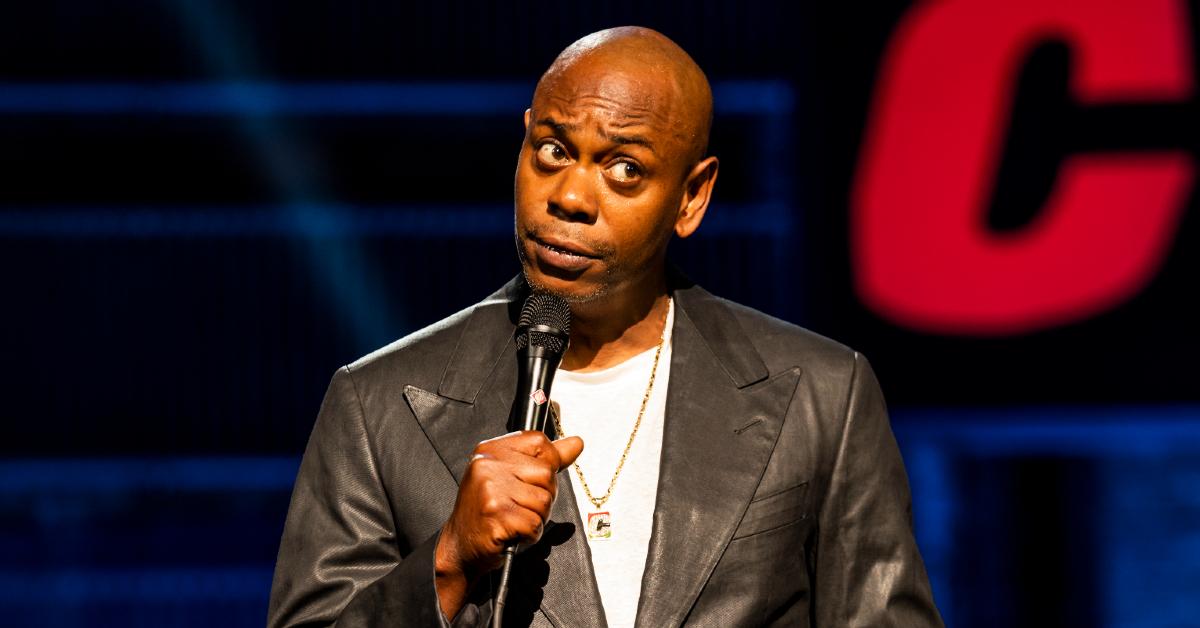 Article continues below advertisement
Netflix has come forward to say that the three employees were not suspended over tweeting their thoughts on the special but rather for crashing a meeting of its top executives, "QBR" — a two-day business review type event that convenes the top 500 employees at Netflix.
Article continues below advertisement
A representative for the company said in a statement to the entertainment outlet, "It is absolutely untrue to say that we have suspended any employees for tweeting about this show. Our employees are encouraged to disagree openly and we support their right to do so."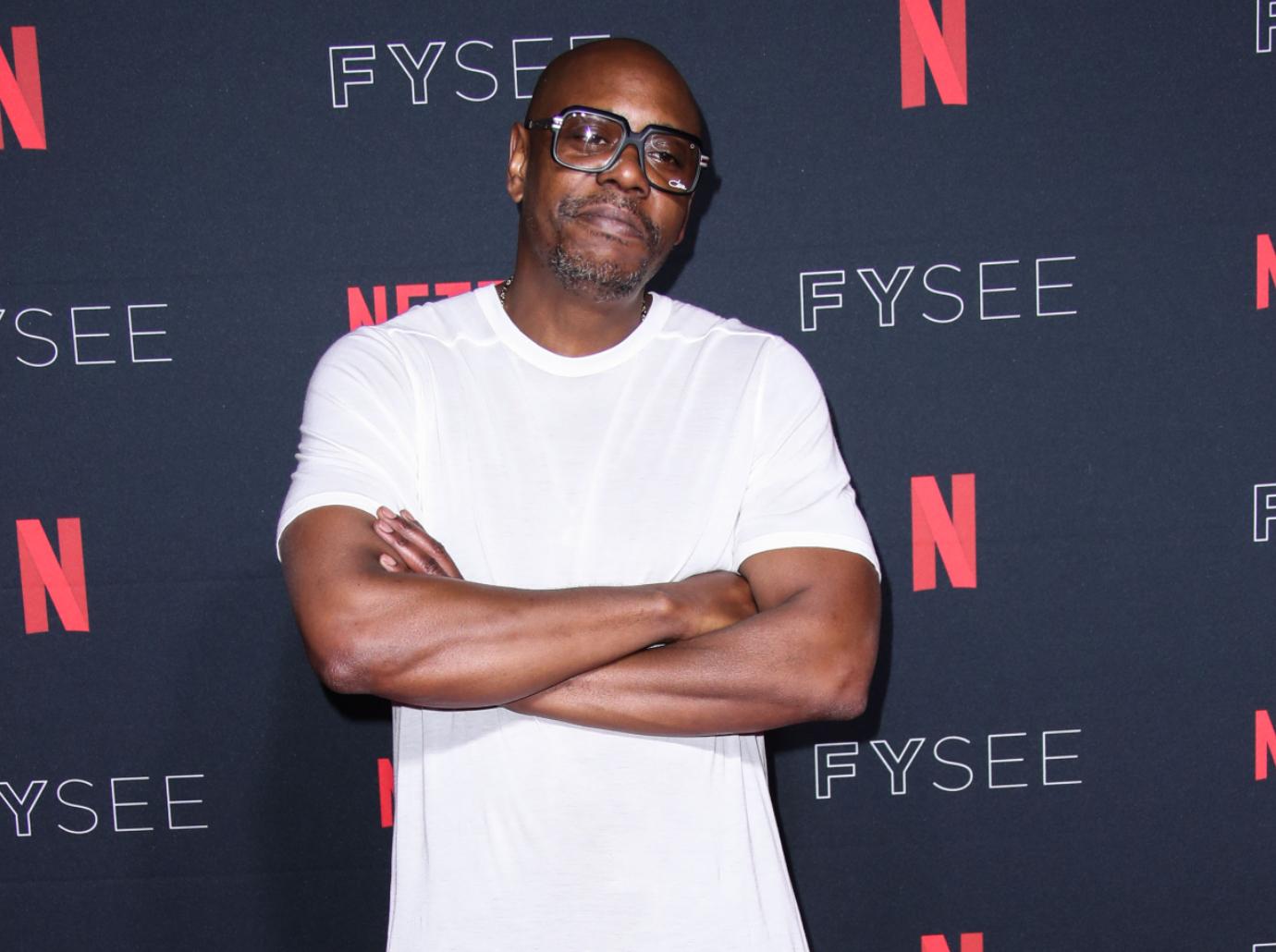 As OK! previously reported, in the stand up act, the Emmy Award winning comedian comments that, "Gender is a fact. Every human being in this room, every human being on Earth, had to pass through the legs of a woman to be on Earth."