ENTERTAINMENT
Diagon Alley Meets Manhattan! New 'Harry Potter' Store Opens In NYC — See Inside The Magical Shop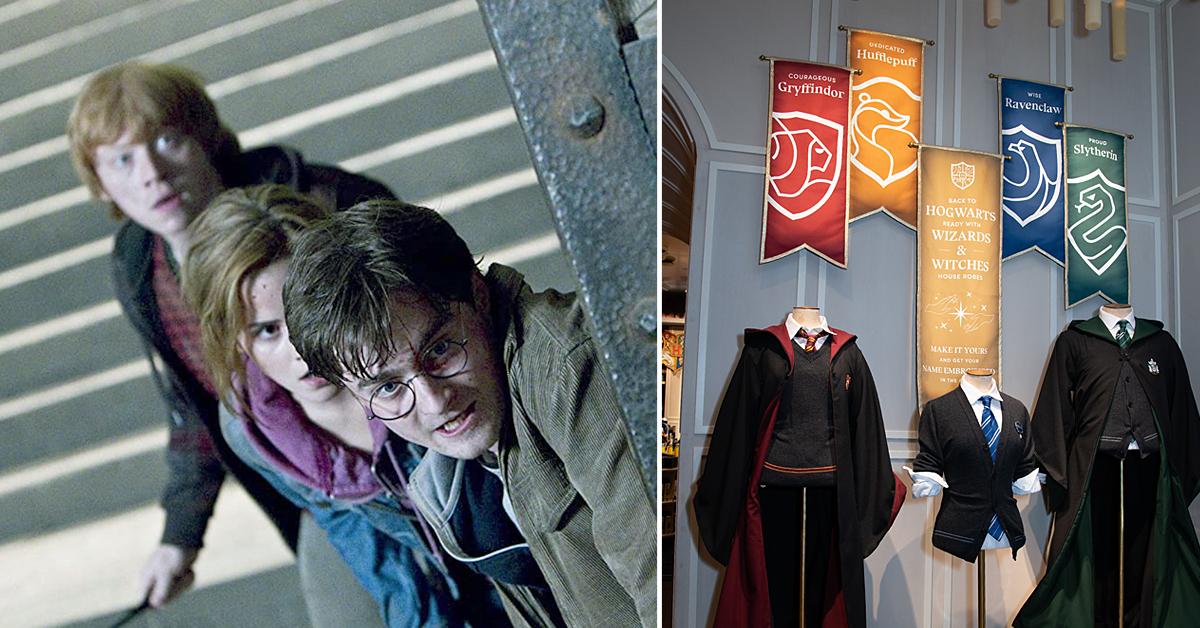 Alohomora! The new Harry Potter flagship store opened its doors in Manhattan's Flatiron District on Thursday, June 3, after being delayed for a year due to COVID-19, and fans can't control their wands.
Article continues below advertisement
On its opening day, the store had to turn customers away by the afternoon due to capacity limits, and there was apparently a line of diehard fans stretched down the block for most of the day.
Article continues below advertisement
The store, which is located on 935 Broadway, is selling hundreds of items that muggles won't be able to get enough of, including wizarding robes, broomsticks, golden snitches, magic wands and tons of T-shirts, hoodies and apparel with various Harry Potter brand logos and graphics.
Article continues below advertisement
They also have plenty of Potter-themed treats you can purchase, too, including an entire bar dedicated to Butterbeer, a staple drink for the Harry Potter fanbase.
They even have a personalization area on the lower level, where visitors can customize their products by getting personal messages monogrammed or embroidered onto their favorite memorabilia pieces.
Article continues below advertisement
OK! recently got a sneak peek of the inside of the new store. Scroll through the photos below to see the how the Wizarding World of Harry Potter was brought to life in Manhattan.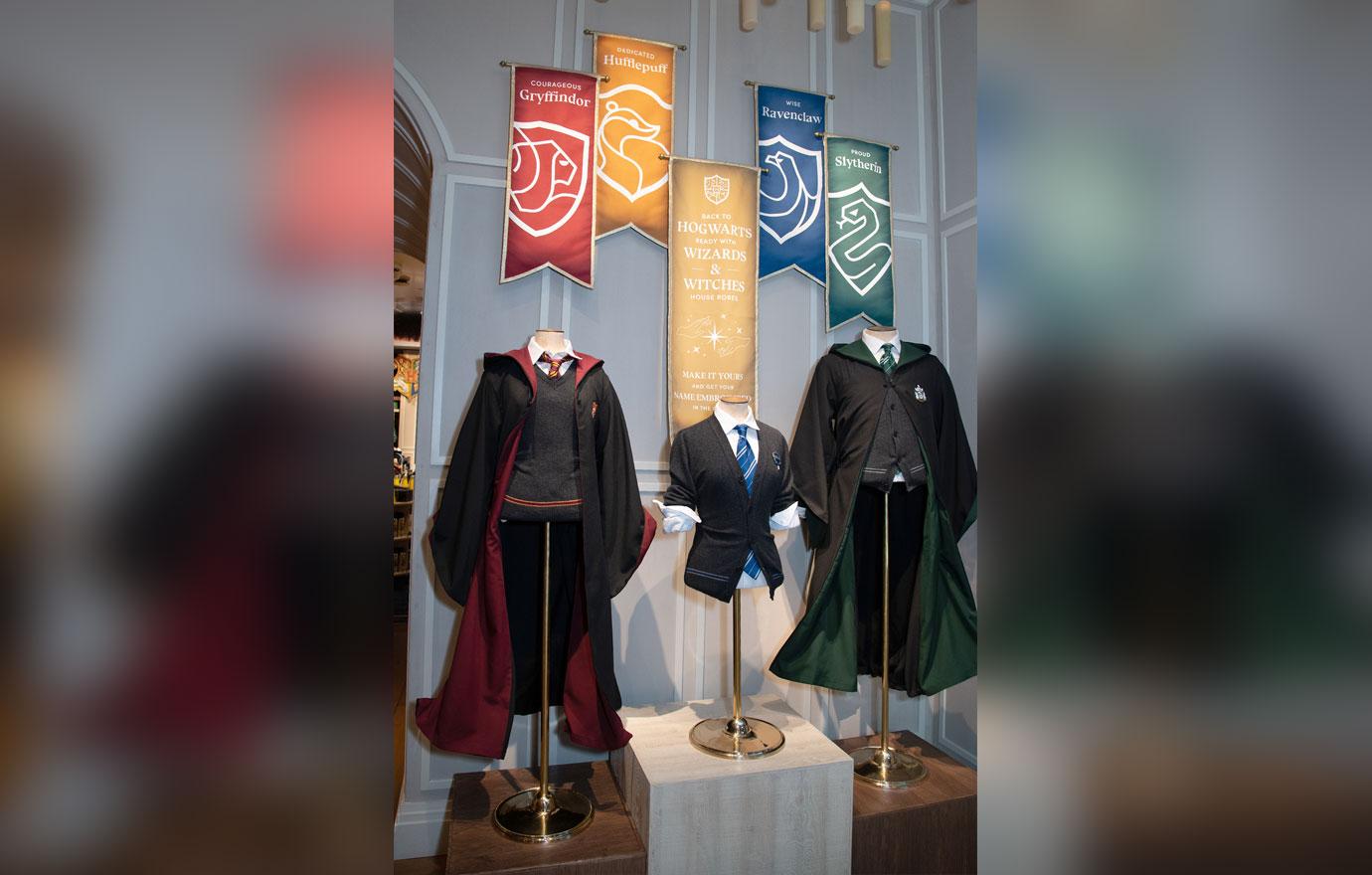 Griffindor! The classic robes for all of the Hogwarts houses are on display here.
Article continues below advertisement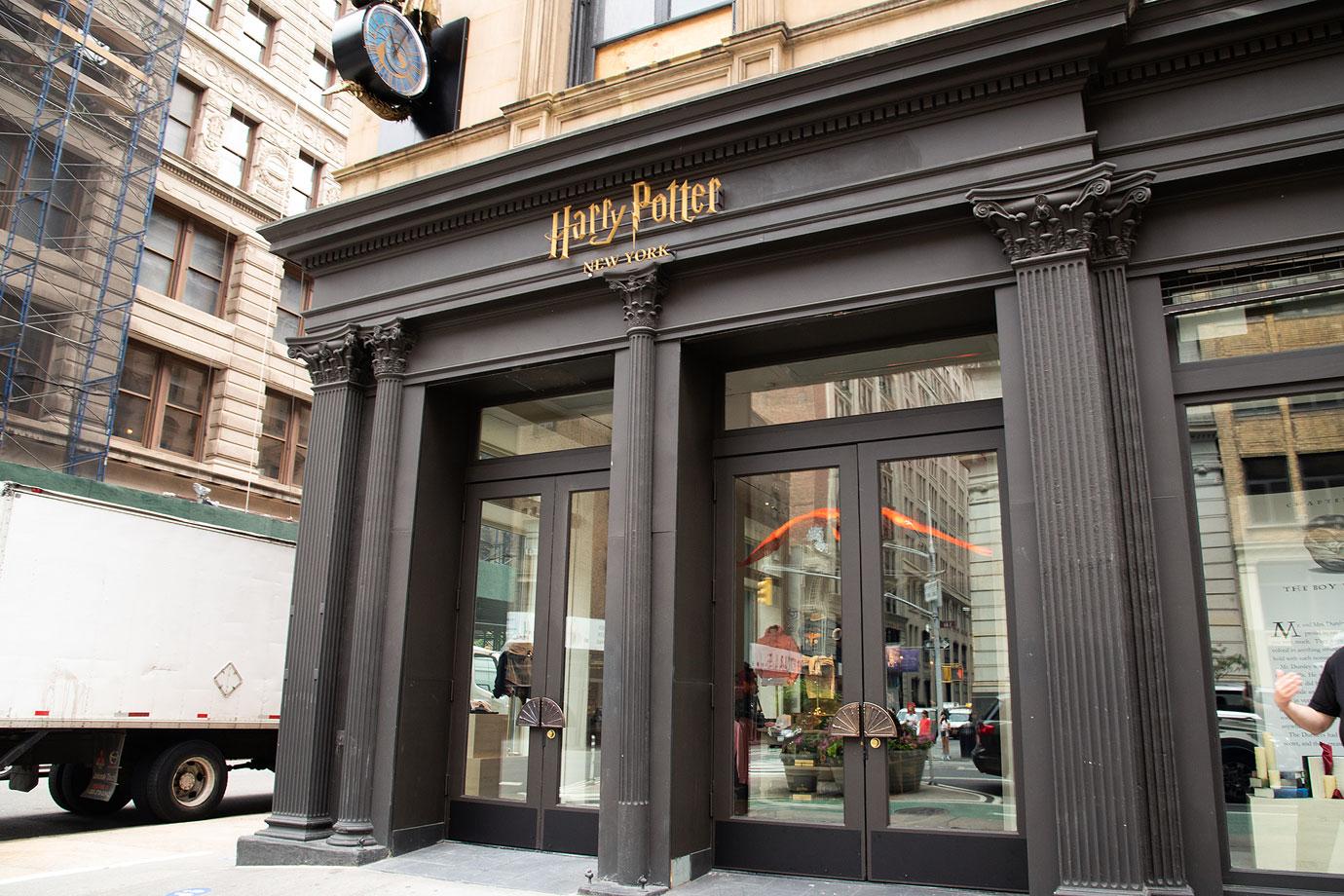 An outside shot of the store gives you a sense of what New York City looks like when it joins forces with the wizarding world!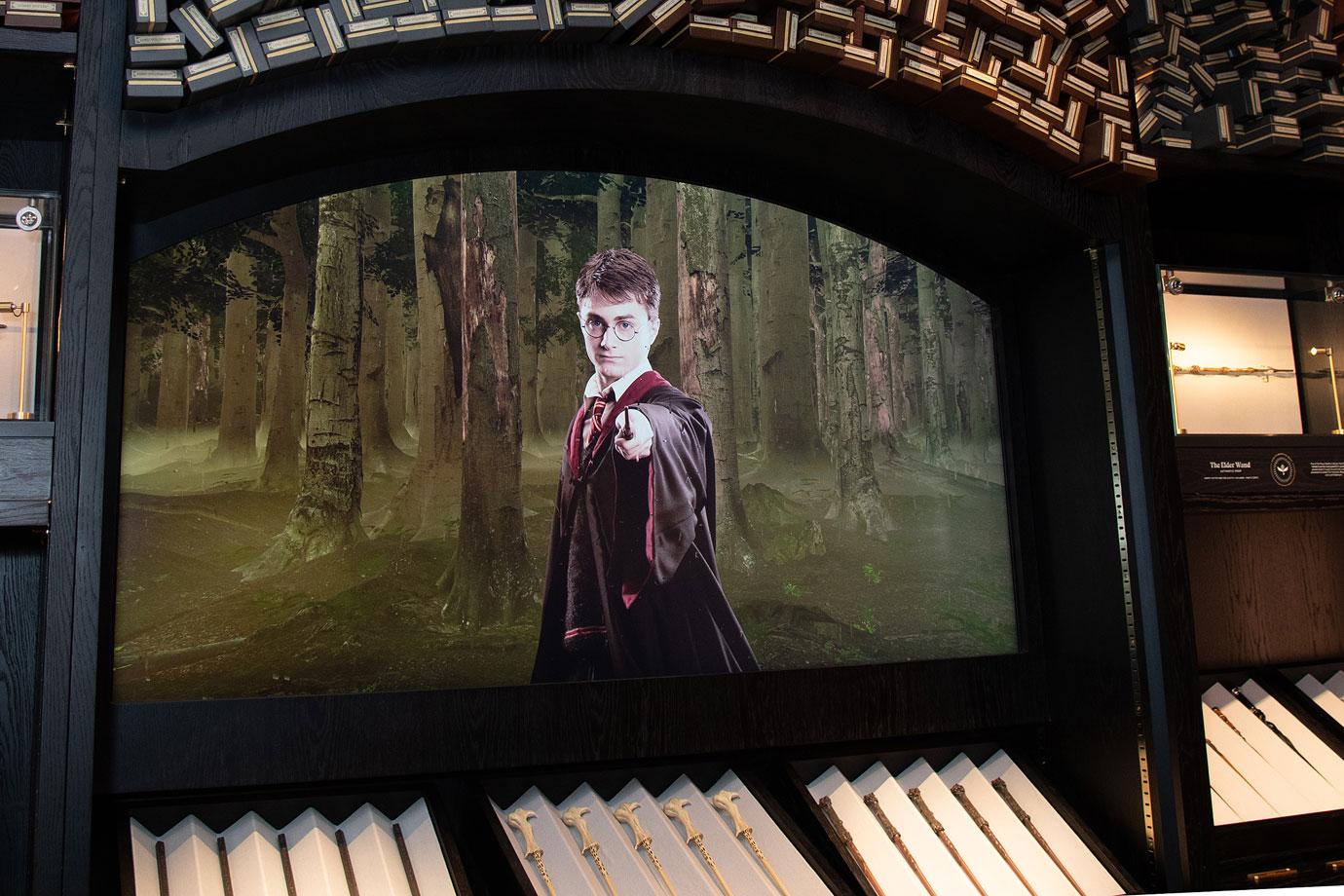 The store's wand room has an abundance of different authentic wands you can choose from, and it even has this graphic of Harry showing you how to cast a spell.
Article continues below advertisement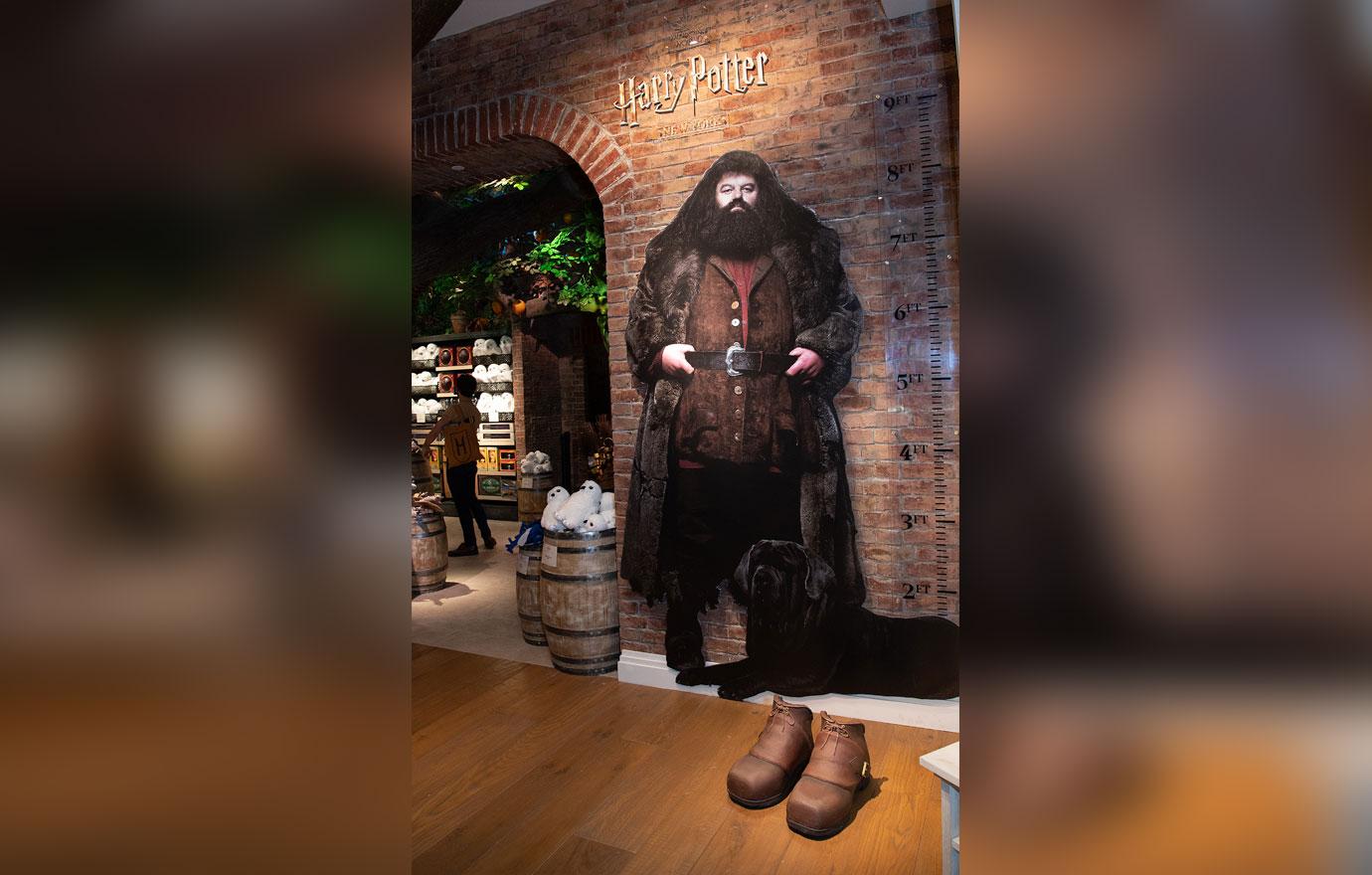 The store is covered in images, graphics and all types of technology that make you feel immersed in the Harry Potter world. Check out this graphic of Hagrid and his dog, Fang, greeting shoppers as they peruse.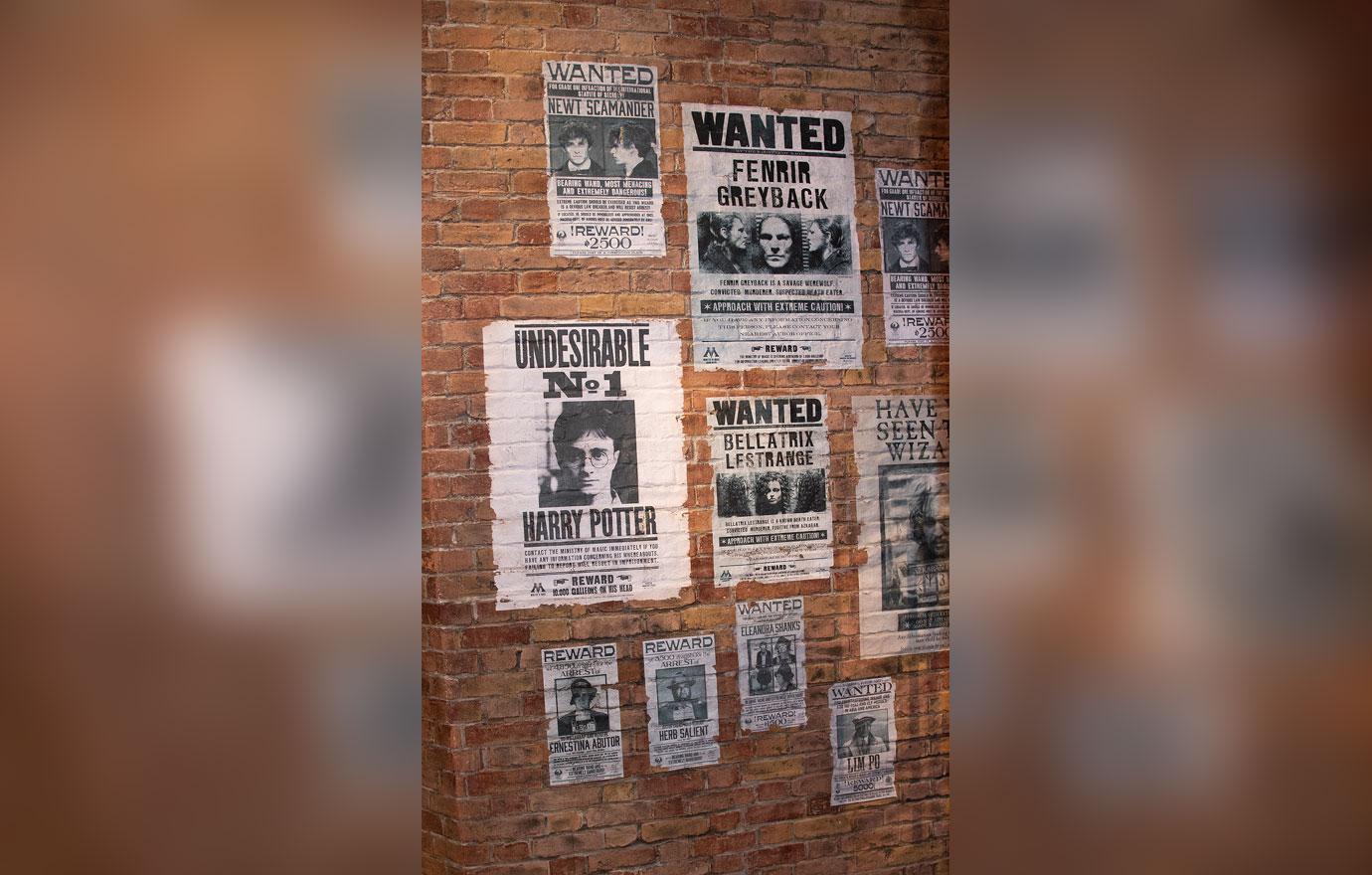 References to the book series and films can be found all over the place. Here you can see some of the "Undesriables," including Bellatrix Lestrange, Sirius Black and even Harry himself!
Article continues below advertisement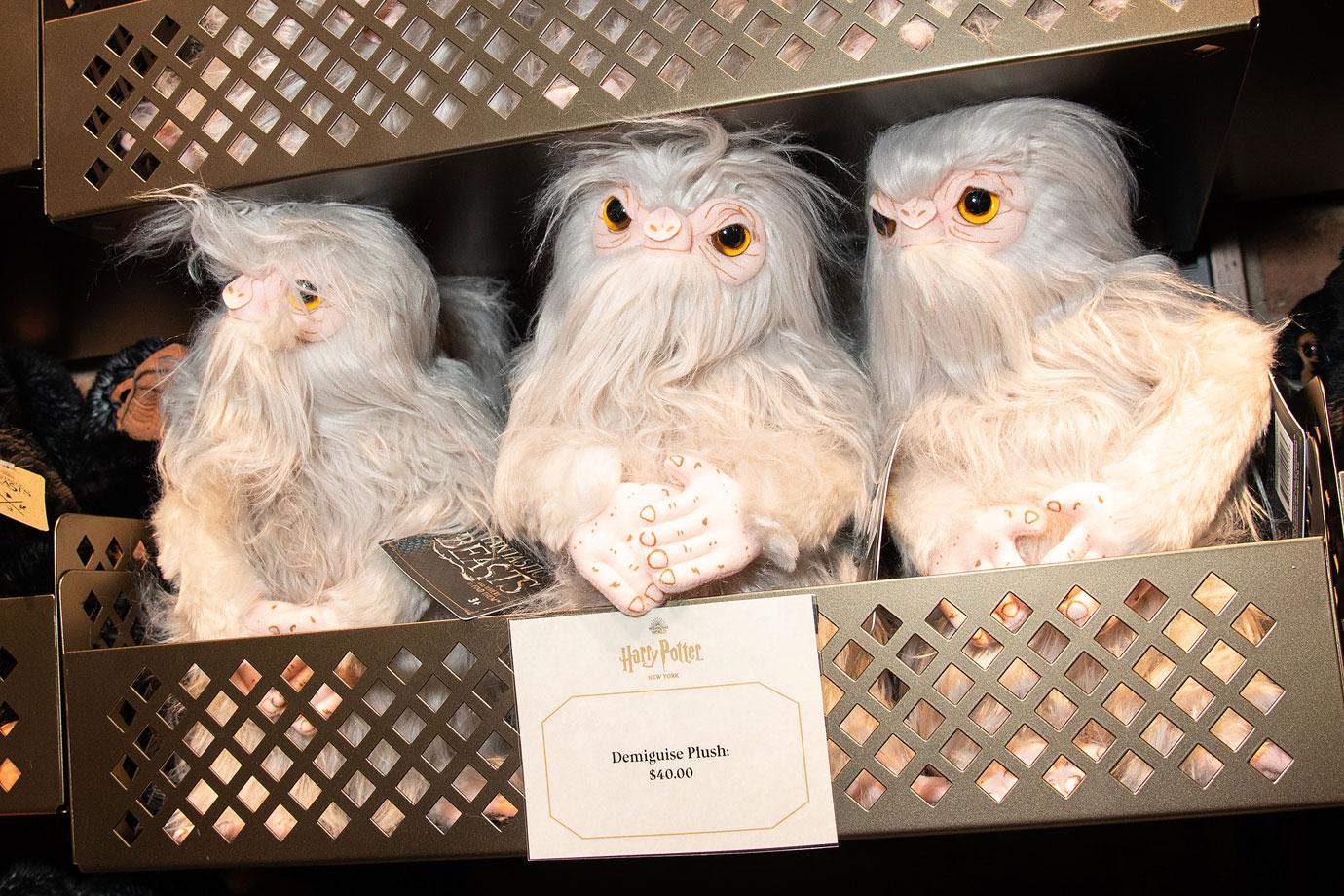 You can never have enough collectibles. Magical creatures are some of the best characters in the series, and these furry demiguise plush toys are perfect hand-held memorabilia.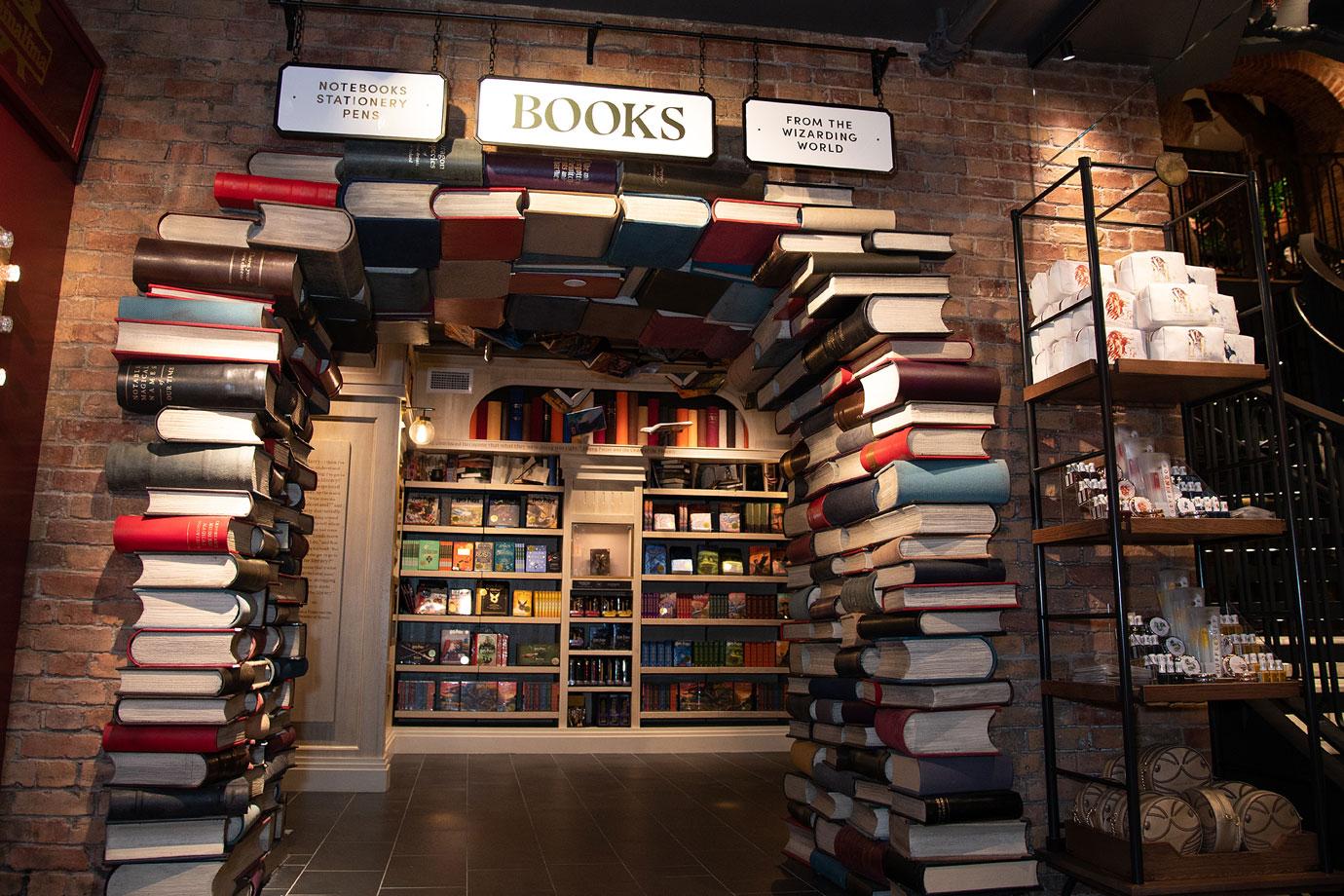 What would the franchise be without books? In this magic library, you can find all seven of the Harry Potter books, as well as books from the Fantastic Beasts series as well. You can even get your own Harry Potter-branded stationary and notebooks!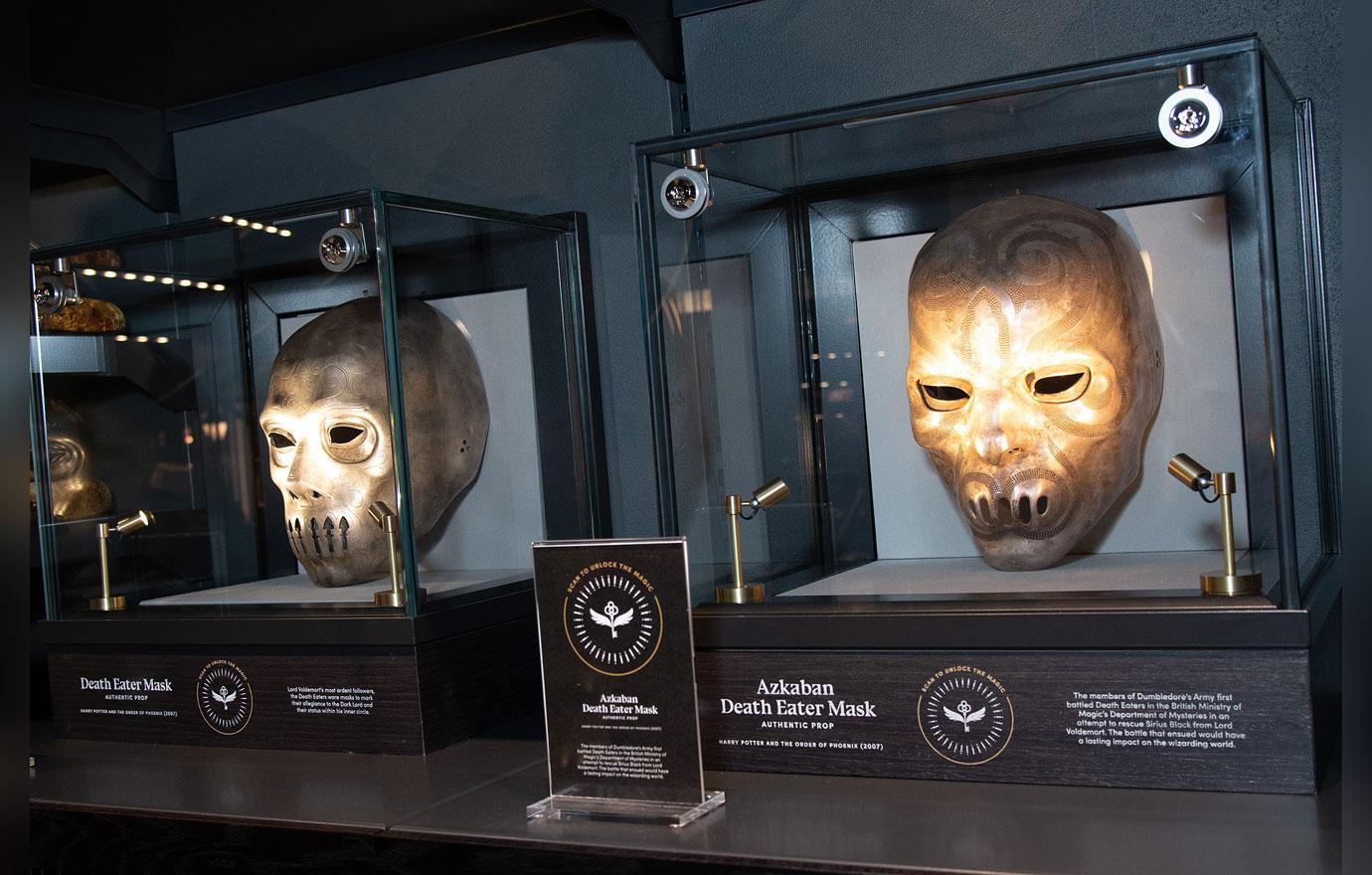 You can collect your own relics, too, like these eerie Death Eater masks.