NEWS
Exclusive: The 5 Best Things About Universal's New Wizarding World of Harry Potter, Diagon Alley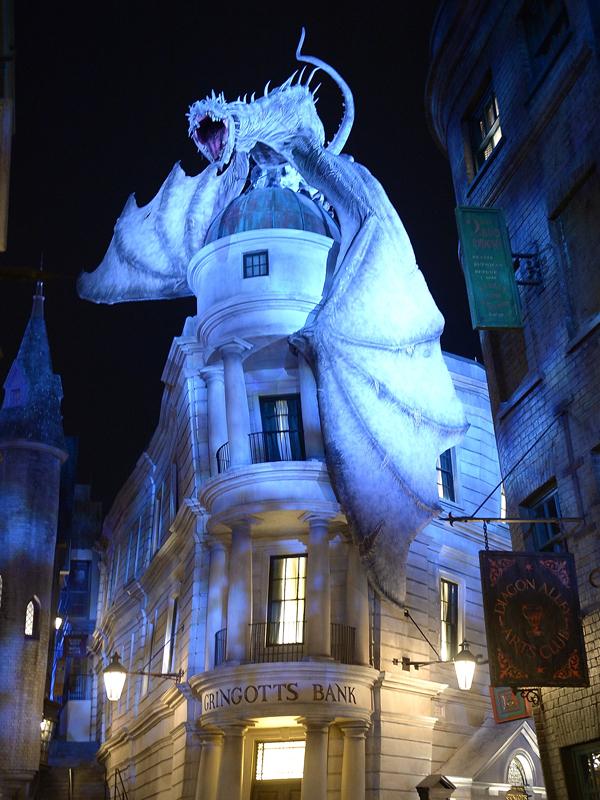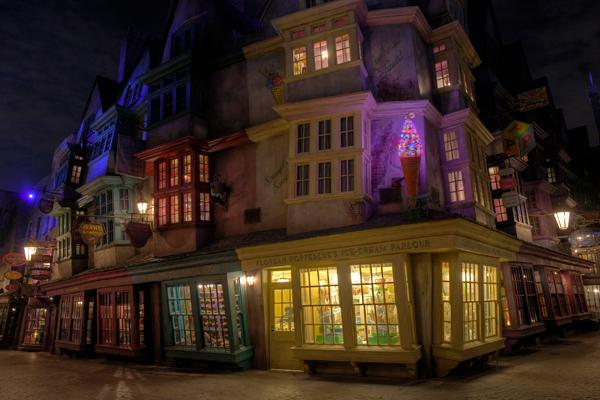 For all you muggle loving Harry Potter fans, July 8th is the day. Four years after Universal unveiled their first Wizarding World of Harry Potter, its follow-up—Diagon Alley—will open tomorrow! Unlike the original park, Hogsmeade—which was built at Universal's Islands of Adventures—Diagon Alley is at Universal Orlando on the site of the old Jaws ride. We were one of the lucky few to get an early look at the 40-acre wonderland—and we didn't even have to break out our invisibility cloak to do it! Though both worlds feature thrilling rides, shops and magical moments, here are our five favorite things about the new park that you won't find anywhere else…
Article continues below advertisement
OK! News: Solange Knowles Responds To The Elevator Fight
5. Madam Malkin's Robes for All Occasions
It doesn't matter if you're Team Gryffindor or Team Slytherin, because Madam Malkin has got you covered—literally. From sweaters to school uniforms, this costume shoppe has everything a wizard or wizard-wannabe needs to look their best. Also on display is an enchanted dress as well as outfits worn by Gilderoy Lockhart, Albus Dumbledore, Hermione Granger and Draco Malfoy.
PHOTOS: Hot Pics of True Blood's Joe Manganiello Abs
4. Leaky Cauldron
You don't want to make a trip to Diagon Alley without first stopping at the pub that starts off the famous cobbled alley. The darkly-lit restaurant is the perfect place to stuff your stomach full of fish and chips and bangers and mash (a.k.a. sausages and mashed potatoes) so you've got enough energy for everything else the new world has to offer. It's also one of the places where you can grab a tall frothy butterbeer drink (which is like a sweeter version of root beer).
Article continues below advertisement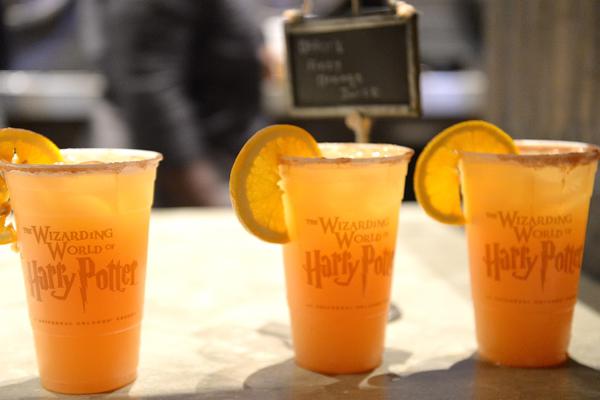 3. Harry Potter and the Escape from Gringotts
This multi-dimensional 3D thrill ride is hard to miss—it's the building at the end of Diagon Alley with the massive 60-foot fire-breathing dragon on top of it. Plus, it's the only ride in this Harry Potter world. When you enter the Gringotts wizarding bank you'll start by touring the impressive grand marble hall where the goblins—who look so real you'll be afraid to take their pictures—are busy at work. Next you'll head below ground for the start of the ride where you'll navigate the underground vaults, attempting to steer clear of Voldemort and Bellatrix Lestrange, before making a (hopefully) safe return to Diagon Alley.
OK! News: Which of Andi Dorfman's Final 4 Has Been Arrested?
2. Florean Fortescue's Ice Cream Parlour
This recommendation comes with a warning: if you get hooked on one of the many unique flavors of hard and soft serve ice cream, Diagon Alley is the only place you can quench your craving. You'll want to sample all 20 unique varieties: from butterbeer soft serve to sticky toffee pudding and earl grey and lavender. But make sure not to get tempted by the pastries because you'll want to save every inch of stomach space for this delicious frozen dessert.
Article continues below advertisement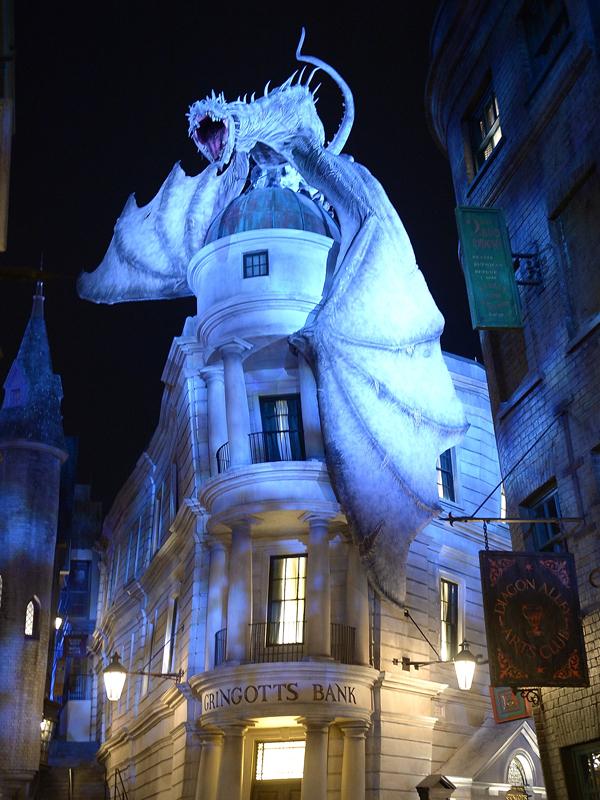 1. The Hogwarts Express
The only thing cooler than riding the Hogwarts Express is entering Platform 9 ¾ and passing through the brick wall to board it. The mystical port of entry is the first of many magical moments you'll have on board this working steam engine brought over from London—though technically that is just outside the walls of Diagon Alley. The train goes from "Kings Cross Station" in London to Hogsmeade (in Universal's Islands of Adventure) so you'll have to have a "Park-to-Park" admission ticket to ride it. Outside the train windows, muggles will see some familiar characters from the films. And depending on which direction you're going in, you'll get a different scene—from dementors to the Weasley boys on broomsticks—playing out both your window and door.