NEWS
New Model On The Rise: The Story Of Chanel Uzi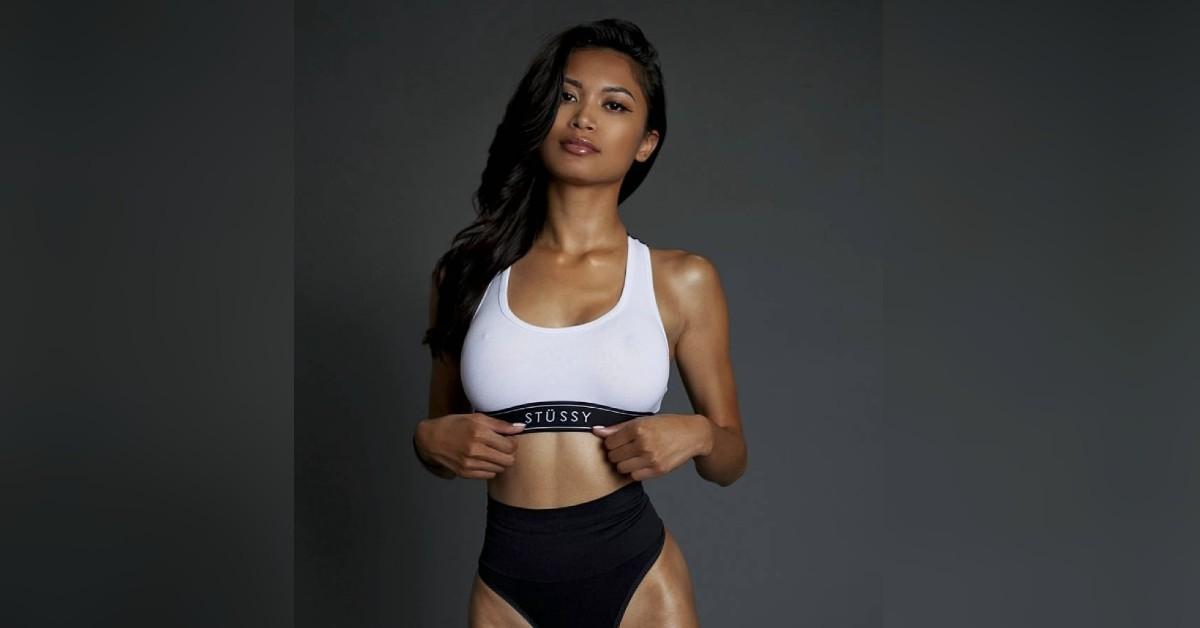 Being a model in the social media world is not as rosy as it appears. Sometimes it demands that they work as hard as any professional model but without any certainty about pay; add to the incessant criticism on social media. Thanks to social media's growing popularity, it has become a platform for aspiring youth to showcase their talent and pursue their passion as a career. Chanel Uzi, the up-and-coming model, chose this digital medium to pursue her passion for modeling and quickly carved a niche for herself with her unique visual aesthetics. Chanel Uzi owes her success to the challenges she overcame that further fuelled her to pursue her passion for modeling.
Chanel Uzi is a young and stunning social media model, designer, and content creator who has now come to the spotlight. A year into social media as a model, Chanel has already amassed a cumulative follower base of over 3 million in all her social media accounts combined. Her main Instagram account has more than 2.3 million followers, and her backup account on Instagram has over 554K followers. Chanel is equally famous on TikTok, with 73.8K followers, and on Twitter which has gained over 190K followers.
Although Chanel is comparatively new to the modeling space in social media, she has worked for some renowned swimwear and lingerie brands like FashionNova, PrettyLittleThing, Ignite, Lounge Underwear, Savage Fenty, SKIMS, etc. Besides being a swimsuit and lingerie model, Chanel also creates stunning content for her fans and keeps inspiring them through her posts. Recently, Chanel shared a motivating post on her birthday, recollecting her struggles in a toxic relationship and her journey to recovery and a fresh start.
Article continues below advertisement
Chanel's journey from a narcissistic relationship to a promising upcoming model has not been a walk in the park. Almost a year ago, she was suffocating in a relationship, completely disconnected from her family and friends. Chanel even lost her dog after moving out. Eventually, Chanel reached a breaking point where she couldn't take it anymore and decided to live life on her terms. This was her tipping point as she began towing her dream path.
Chanel has always had a reserved personality, so she never dared to stand up for herself. She thought that people might judge her on the grounds of her circumstances. Over time, Chanel realized that no person or even her circumstances had the power to define her. She learned to prioritize her physical, mental, emotional, and financial health. Within a year, Chanel turned her life around, reconnecting with her family, surrounding herself with loving and supportive people, and traveling the world on her own accord.
As a social media figure, Chanel wants to motivate others to follow their passion regardless of the trials and tribulations in their lives. She believes everyone should know that it is never too late to make a life-transforming decision. She is happy to be independent and celebrates the gift of self-love and peace of mind; anyone who decides to pivot their life positively can do likewise.
On the professional side, Chanel looks forward to growing as a model and getting signed by premiere modeling agencies. She hopes to continue climbing the success ladder and fulfill all her dreams in the coming years.