NEWS
From NFL stars to Rap Legends and TV Icons – The Story Behind Daniel's Leather Jackets and Fur Coats Adorning Your Favorite Celebrities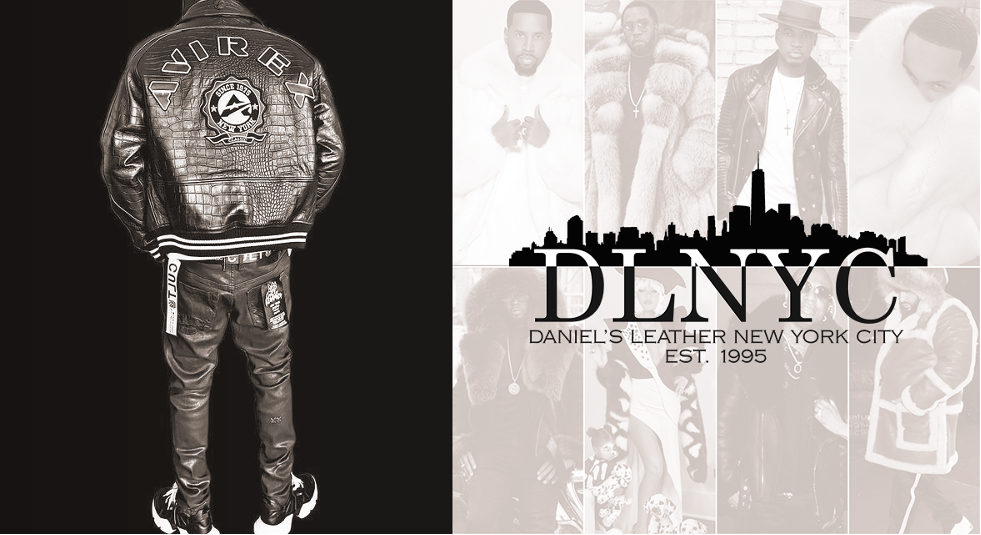 Glitz and glamor matter for celebrities because the entire world's attention is on them. Whether they're stepping out to get coffee in the morning, picking up groceries at their local supermarket, or attending a red carpet premiere, people are often eyeing up celebrities to see what they wear in public. After all, whether you like sports, movies, or music, you cannot deny that celebrities are often viewed as fashion icons. Luxury fashion houses and respected designers flock to dress them in their clothing for a reason. It's because they provide mass exposure for their clothing.
You might have recently seen some of your favorite celebrities step out in public with customized fur coats and leather jackets adorning their bodies. If that's true, they were likely wearing Daniel's Leather. Established in 1995, Daniel's Leather offers customers the highest quality merchandises at affordable rates. The brand is located in New York City but has acquired significant fanfare from customers nationwide. Their customized fur coats and leather jackets have been particularly popular with celebrities, prompting many to jet to NYC for fittings. As a result, you shouldn't be surprised if your favorite celebrities are also spotted donning the company's clothing.
For instance, hip-hop fans might have seen the legendary Nas looking sleek in his Daniel's Leather fur coat. Another rap starlet spotted wearing the brand's clothes and featured prominently on their website was Sean Combs, also known as Puff Daddy. Similarly, NFL fans might have spotted Chief's running back Clyde Edwards-Helaire in a custom fur coat that perfectly complemented his body. The brand also counts Wendy Williams as one of its loyal customers. A glance at the company's website shows that the brand isn't a stranger to creating customized products for celebrities. In fact, it actively embraces it.
Article continues below advertisement
Many might wonder why celebrities fly to NYC to get customized fur coats and leather jackets from Daniel's Leather, especially when several similar shops exist nationwide. It's a good question that can leave many puzzled. But the reality is that Daniel's Leather has a unique production and design process that garners interest. The brand aims to design unique and custom-made clothes to each customer's specifications. The brand specializes in creating custom-made leather, shearling, and furs and creates clothing for people from all walks of life. Furthermore, the brand has extensive experience in the showbiz realm, catering to TV shows like Saturday Night Live and Power.
Thus, it's unsurprising that the brand also creates customized clothing for celebrities, catering to their personal brands and public personas. For example, DJ Khaled's fashion taste differs from Ne-Yo's style. However, Daniel's Leather is always happy to accommodate customers by ensuring their needs are met. Moreover, serving NYC royalty like Papoose, Fat Joe, Remy Ma, and Fabolous also means ensuring their personality shines through in their clothing. Fortunately, Daniel's Leather has accrued enough experience to nail customized celebrity clothing products every time. The brand has always been a step ahead of everyone else with its unique designs because it prides itself on being the trendsetter.
In addition to catering to rap royalty, the brand has also catered to some of the genre's most famous and stylish artists, including Cardi B, Mary J. Blige, and Rick Ross. Moreover, the brand hasn't restricted itself to only the music scene, as it has also created customized jackets and coats for Khloe Kardashian.
Nadeem Waheed, the mastermind behind Daniel's Leather, is personally involved in the designing and production process of each coat and jacket. He states, "It's a round-the-clock working environment for me. I often answer customers' phone calls, which surprises them." He also explains his schedule in detail, stating that the first quarter of every year involves being busy with handling sales. February is particularly hectic because New York Fashion Week requires his undivided attention. Waheed also takes time in April to travel and develop sources for skins. He also uses this time to find interesting items to add to his collection. The following months are spent incorporating his learnings into the design and production process. Eventually, he'll turn his attention to retail in August, and by October, he will spend most of his 24 hours working with very little sleep.
Article continues below advertisement
In addition to creating customized clothing, Daniel's Leather has an extensive product range. The men's line includes a long fox coat and a fox trench coat. It also designs and produces various leather jackets for anywhere between $400 and $1900. The most expensive leather jacket comes with Chinchilla. Similarly, the women's line includes Fox vests, fur coats, ponchos, and mink.
The brand has been a staple of New York's fashion scene since 1995. However, it initially began under a different name, Leather's Experts, in 1992. The company's founder, Nadeem Waheed, didn't always plan to start a clothing store. Instead, he arrived in the United States in 1987 with a degree in Civil Engineering. He planned to obtain a master's degree in Environmental Engineering to pursue the American Dream. Everything seemed to go according to plan, but a void was still inside. It makes more sense when you realize that Waheed comes from a long line of entrepreneurs, and the same entrepreneurial fire burns deep within him.
Moreover, his family business equipped him with extensive leather processing and manufacturing knowledge. Thus, starting a high-end leather jackets and fur clothing company made sense. His dream came to fruition on Orchard Street, part of NYC's bargain district and renowned globally for outerwear and leather coats. That dream has become a profitable venture today, but Waheed doesn't plan to stop anytime soon.
He has already received widespread recognition for his work. For instance, he was recently interviewed on Fox's Good Day New York morning show. But he knows that the road doesn't stop there. He wants to rule the fashion world, especially the leather and fur sector, and he wants to ensure that anyone doing a photoshoot or filming a music video is only seen wearing one of his fabulous pieces. He also wants to continue focusing on his charity work. For example, he teams up with a famous celebrity and hands out 1000 to 1500 coats to the inner-city community yearly, helping them stay warm during winter.