NEWS
Not Your Average Yoga Instructor, Nathania Stambouli Is Soaring To New Heights With Yogi Flight School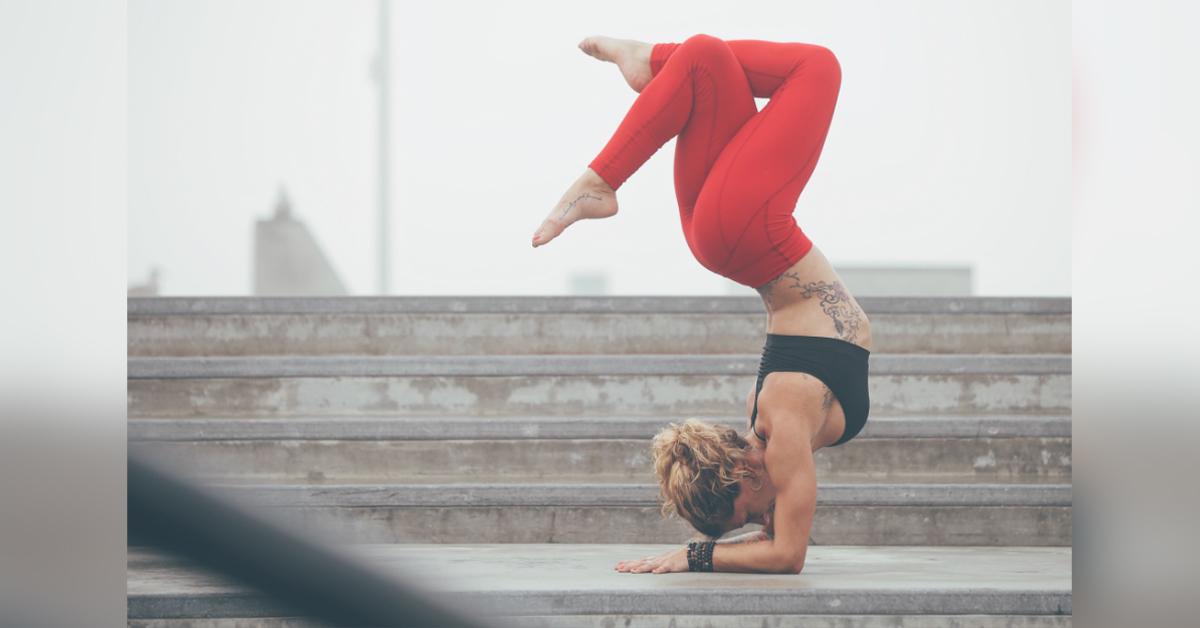 From marketing director to yoga instructor, Nathania Stambouli, founder of Yogi Flight School, is a leading example of what it means to follow your dreams. Her unorthodox approach to yoga derails limiting notions of what is required to perform certain poses and is guiding individuals on how to face their fears on the mat and apply it to the rest of their life.
Article continues below advertisement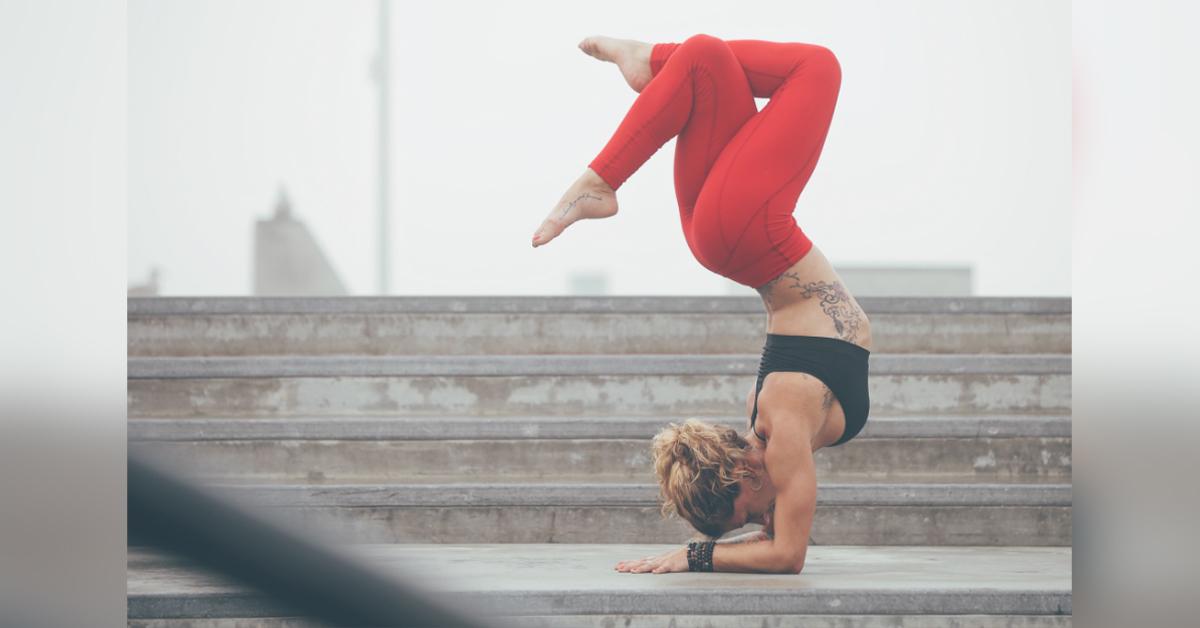 Have you ever felt trapped in your job, or left with emptiness after another tedious work week? If so, you're not alone. Job unhappiness is at an all-time high with 60% of people feeling emotionally detached and only a slim 30% feeling engaged. Now more than ever, people are prioritizing their well-being, but many are at a loss of how to take this on.
Nathania Stambouli is all too familiar with the challenges of going day in and day out trudging through a job that feels like watching paint dry - we've all been there at some point. This feeling leeches on to your entire existence and drains you of happiness, motivation, and courage, and leaves behind fear and limiting beliefs.
That's where Yogi Flight School comes in, an online school that specializes in teaching arm balances and inversions to anyone willing to test their boundaries and push their limits. The school is dedicated to empowering yoga students to break through their limitations on the mat and apply it to the rest of their life to create an ideal vision for their future.
Article continues below advertisement
The "anti yoga" yoga teacher; Stambouli - as some have said, is a breath of fresh air. Quite possibly one of the only yoga teachers who curses on the regular, drinks coffee, and emits loud and powerful energy, Stambouli is a unique individual pushing boundaries in the yoga world. She believes you can be whoever you want and if that means dropping an f-bomb in the middle of a yoga lesson, then so be it.
You may be wondering, "how does this relate to my lackluster job?" Great question because it has a lot more to do with it than you would expect.
As it is known, yoga emphasizes breathing practices and meditation which help calm and center the mind, meaning there's a significant focus on the mental. Yoga also reduces anxiety and depression by lowering levels of stress hormones and increasing endorphins, improving your mental health.
Taking it a step further, Stambouli's yoga school not only helps to improve your overall wellness and fitness, but also transforms your mindset and motivates you to overcome limiting beliefs. She believes that "how you do one thing is how you do everything." Using challenging yoga poses, specifically arm balances and inversions, her specialized program tackles fear, confidence and self-trust. When you are able to do things you thought were impossible with your body, every "I can't" becomes an "I can." This shift in mindset transfers to all aspects of your life, including your work life, and can help motivate you to make a change.
Before Stambouli found her passion and made a change, she was working as a marketing director for a wholesale company.
"I was stuck in a career for 10 years that I really struggled with," she shares, and because she was not a US citizen at the time, didn't have the option to change jobs. "I felt very stuck, and I would scroll Facebook and think, 'Oh my god this person is on the beach right now and I'm in this fu**ing cubicle." So she turned to kickboxing as an escape from her mundane desk job, and on a fateful day running late to her session, popped into a level three yoga class instead.
Article continues below advertisement
After the most intense standstill workout of her life, she laid down in Corpse Pose and did nothing. Doing nothing was not something she'd ever done before.
"I walked out a different person than the person who walked in," says Stambouli, reflecting on that life-altering moment. She began going every day, and by universal intervention, one day the teacher no-showed to class, and she stepped up to teach it. Something lit up inside her and she realized THIS was her purpose. She handed in her notice at work, and received her Green Card a month later (universe again!). After 10 years of suffering in a cubicle with every excuse under the sun, she took the leap of faith to follow her passion.
Through 13 years of practice and 7 years of teaching, Stambouli has created a space for people to become the best version of themselves by facing fears and limiting beliefs, and moving past them.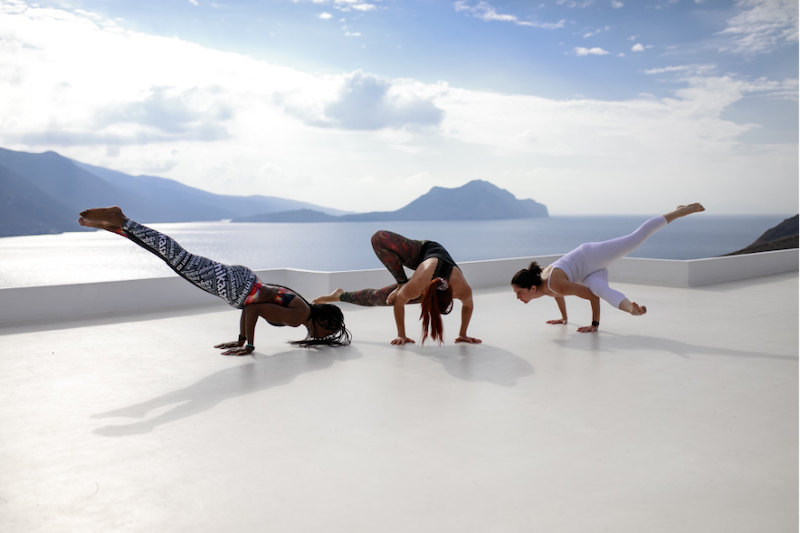 Article continues below advertisement
As an extension of Yogi Flight School, Stambouli has been running yoga fitness and adventure retreats with her partner Gary since 2016. SoulTribe Adventures provides an option for yoga ninjas to practice in person versus strictly online and acts as a safe space to take off the mask and open up, be vulnerable, and find yourself. Human connection is an important part of breaking barriers and allows people to realize that they're not alone in their struggles as everyone experiences hardships, and obstacles.
The "summer camp for adults," as Stambouli calls her retreats, incorporates yoga, meditation and self-inquiry practices along with exhilarating activities and once-in-a-lifetime experiences.
Though it may seem impossible to an aspiring yoga ninja, anyone can learn to arm balance, stand on their head on their hands and upside down no matter their weight or current level of fitness. The journey is about the inner work that it takes to believe, to commit to a practice and to show up for yourself over and over until you realize your vision. Being a yoga ninja is about learning the rules and then bending them because there are no rules in life, just limits placed on us by society. Stambouli learned this the hard way, and is now teaching others how to be the most free, expressed and powerful version of themselves.
"The reason most people struggle with arm balances is not because they aren't strong enough. They are. They struggle because going into the balance point requires you to be willing to fall on your face. And for most of us, we aren't willing to fall. We stop ourselves out of fear. And we do the same thing in our lives."
Your life is not written in stone: You have the power to create your reality. Design your life from the inside out by listening to your intuition and disregarding others' opinions, societal beliefs, and fear.
"What it means to be a yoga Ninja is to see your limitations as opportunities, to take challenges head-on, and know that the stories in your head are just that - stories in your head, not fact."
If it's time to make a change, and if you're feeling like your circumstances have more power over you than your vision, then take Nathania Stambouli's advice. Take on a physical and mental practice that will break you through all of your limitations and show you how to create magic in your life. Learn to fly not just on your mat but in your life. Sign Up for her free workshop today.