NEWS
Onur Akkılıç: The Visionary Behind Lema Clinic's 7 Years Of Success In Health Tourism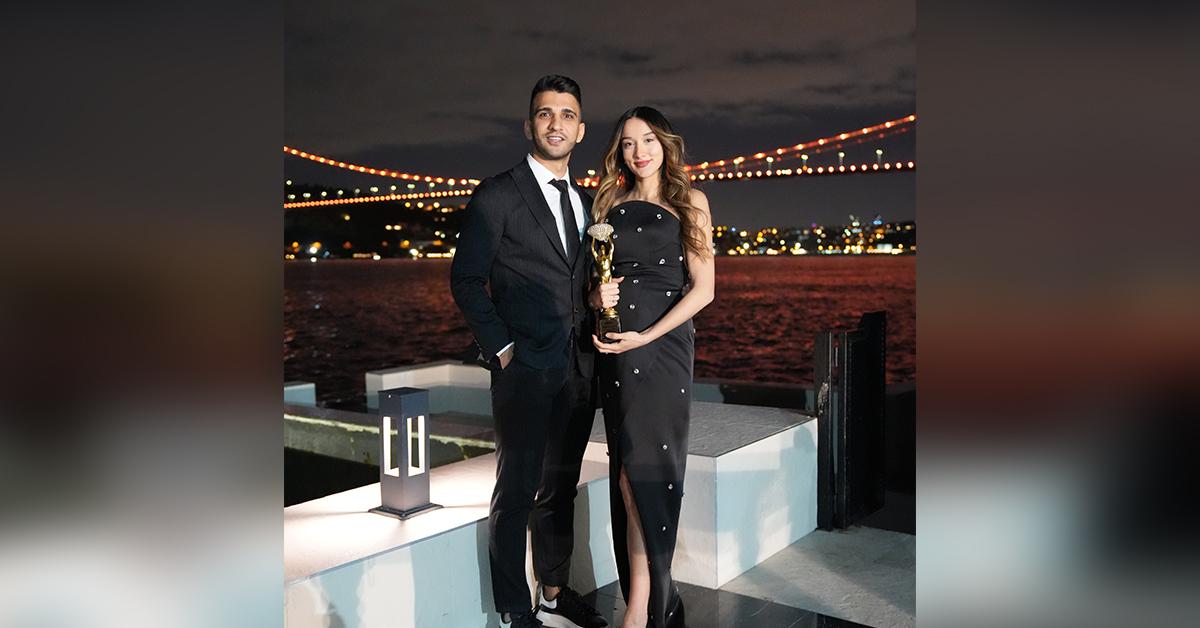 The search for better and higher-quality treatment at the most affordable cost has led to exponential growth in health tourism around the world. Right from getting the best and most cost-effective medical procedures to experiencing new cultures and a different country, health tourism offers everything. Lema Clinic based in Istanbul has emerged as a trusted name in health tourism in Turkey. Onur Akkılıç, the founder and CEO at Lema Clinic, has been scaling up the clinic for the last 7 years to not just excel in its services but also develop a bond of trust with the patients.
Currently, Lema Clinic has 6 health centers across Istanbul transforming the health tourism experience for people worldwide. The clinic stands out in offering best-in-class aesthetic, dental, orthopedic, and physical therapy health solutions, becoming a one-stop destination for people seeking quality healthcare and travel experience. To further enhance this experience, Lema Clinic offers patients from other countries accommodation, transfer, and tourism facilities besides medical treatment, etc. The clinic addresses all the requests and concerns of the patients even after their treatment is over to ensure every patient received a quick solution to their issues or needs.
Article continues below advertisement
Onur Akkılıç, the driving force behind Lema Clinic, started his career as a physiotherapist offering home health care services. He soon realized the gap in the health tourism industry and decided to close it by establishing a health clinic that prioritizes patient satisfaction by understanding their expectations. Lema Clinic was started with the goal to provide high-quality medical treatments in a friendly environment and genuinely transform their health tourism experience.
Under Onur's guidance, Lema Clinic has now become one of the leading healthcare clinics among the preferred health centers in Turkey. As a consistently-growing health tourism company, Lema Clinic has already earned several awards for its impeccable services. The clinic received the coveted "Best Health Clinic of the Year Award" at the International Summit Awards in Istanbul. Lema Clinic also received the prestigious title of "International Best Dental and Aesthetics Clinic of the Year" at the Diamonds of Turkey Awards in Istanbul.
Scaling up a health clinic to become one of the best in the health tourism industry was quite challenging for Onur. The young entrepreneur struggled to find the right human resource to cater to the demands of the patients. To overcome the challenge, he invested in building the right team that was ready to work towards the vision of Lema Clinic. Throughout the journey, Lema Clinic has been focused on offering genuine satisfaction to the patients and this eventually earned the clinic a huge reputation through organic word-of-mouth promotion. Onur considers this to be his biggest success so far. His sustainable approach to team building and services significantly impacted several lives.
Lema Clinic has professionals who are not just outstanding in their area of medical expertise but also possess strong bilateral communication and empathy skills. Onur emphasizes personally understanding each patient to address their concerns appropriately instead of following a generalized approach. This is the primary reason he scaled scale up Lema Clinic from a mere 150 sq. meter clinic to offices in multiple locations across Istanbul and a team that is capable of treating thousands of patients from around the world.
Going forward, Onur wants to expand Lema Clinic to more locations in Europe, the Middle East, and Africa. With this growth, he aims to see Lema Clinic taking a 10 percent market share in the Turkish health tourism sector in the near future.
Whether you're missing one or more teeth, the Lema Clinic team can help you determine the best Implant Treatment plan for your unique dental needs. They help you make informed decisions about your oral health by taking the time to listen to your concerns and answer all your questions.