NEWS
'He'll Always Influence Everything I Do': Paris Jackson Opens Up About How Her Late Father Michael Jackson Still Shapes Her Life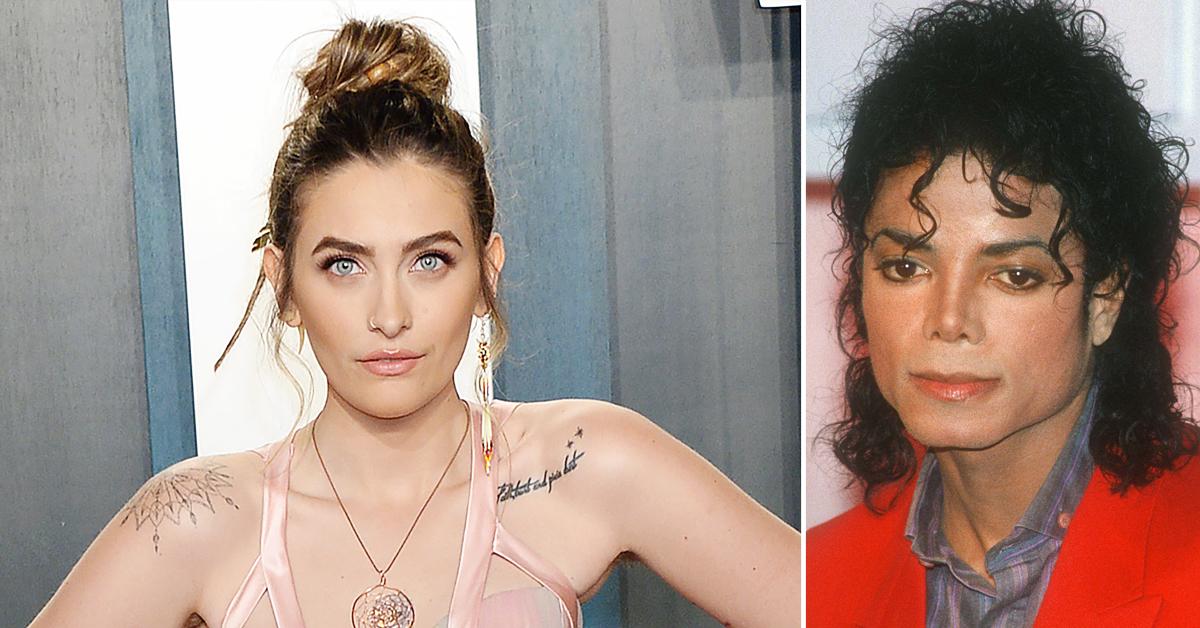 Article continues below advertisement
"I think he'll always influence everything I do in some way, whether it's subconscious or intentional," she said. "I was around that creativity all the time, so I'm sure I learnt a lot of what I have from that."
The 23-year-old shared that she grew up with an abundance of different musical influences in her home, from Tchaikovsky to Motown to film scores by Danny Elfman and Hans Zimmer. 
Article continues below advertisement
"I grew up listening to everything," she said. "We listened to Kanye West around the house as well. I was always singing growing up. It was cool seeing the look on my dad's face when he realized I could match pitch and harmonize."
Article continues below advertisement
Paris is now focused on her own music career. The singer released an indie-folk album last November, Wilted, inspired by artists Thom Yorke and Grandaddy. The album explored her inner struggles including depression and her battle with addiction.
"I'm accepting that this music thing, being a musician, is what I was born to do," she noted.
Article continues below advertisement
Article continues below advertisement
The Gringo actress also made it known that her godfather, actor Macaulay Culkin, is a huge supporter of her career and as even influenced some of the tracks on her album. 
"His music taste is really cool," she said of the Home Alone star. "He listens to stuff like Devendra Banhart and The Orwells, so when I do stuff closer to that kind of stuff I send it to him. He's been really, really supportive."
Article continues below advertisement
Paris also credits her Grammy-winning father for instilling a passion for activism and do-gooding into her and her brothers, Prince, 24, and Blanket, 19.
"I think a huge part of it was from my dad, from his work and his humanitarianism," she said. "Going back to the morals we were raised with, he instilled in us. 'Do what you can to leave this place better than how you found it.' That's in terms of the bigger stuff, the importance of the environment, human rights and animal rights, but also just things like if you go over to a friend's house and they cook you dinner, leave it better than you found it. Help them clean up!"