NEWS
Why So Paranoid? Paris Jackson Reveals She Makes Everyone Who Enters Her House Sign A Non-Disclosure Agreement
As the only daughter of the late Michael Jackson, Paris Jackson is no stranger to the spotlight. But being a household name has its drawbacks — especially when it comes to protecting her privacy.
Article continues below advertisement
The 23-year-old opened up about going to extreme lengths to safeguard her personal life from outsiders during a discussion with Willow Smith on Red Table Talk on Wednesday, June 16. After Smith mentioned that she was paranoid in certain friendships when it came to sensitive information, Paris agreed. "Everyone that walks into my house signs an NDA," the model said. "It's gnarly.
"It does a lot to your nervous system because you're constantly in fight or flight, fight, flight, freeze, collapse. You're constantly, like, walking on eggshells, constantly looking over your shoulder," Paris continued. "Like, you have to sit up straight and act right because if you don't, it not only reflects on your reputation, your family's reputation … it's very, 'be careful, sit, smile, do the right thing, be presentable.'"
Article continues below advertisement
"It does some serious shock," she added. "I feel like there's gotta be some kind of permanent damage."
Article continues below advertisement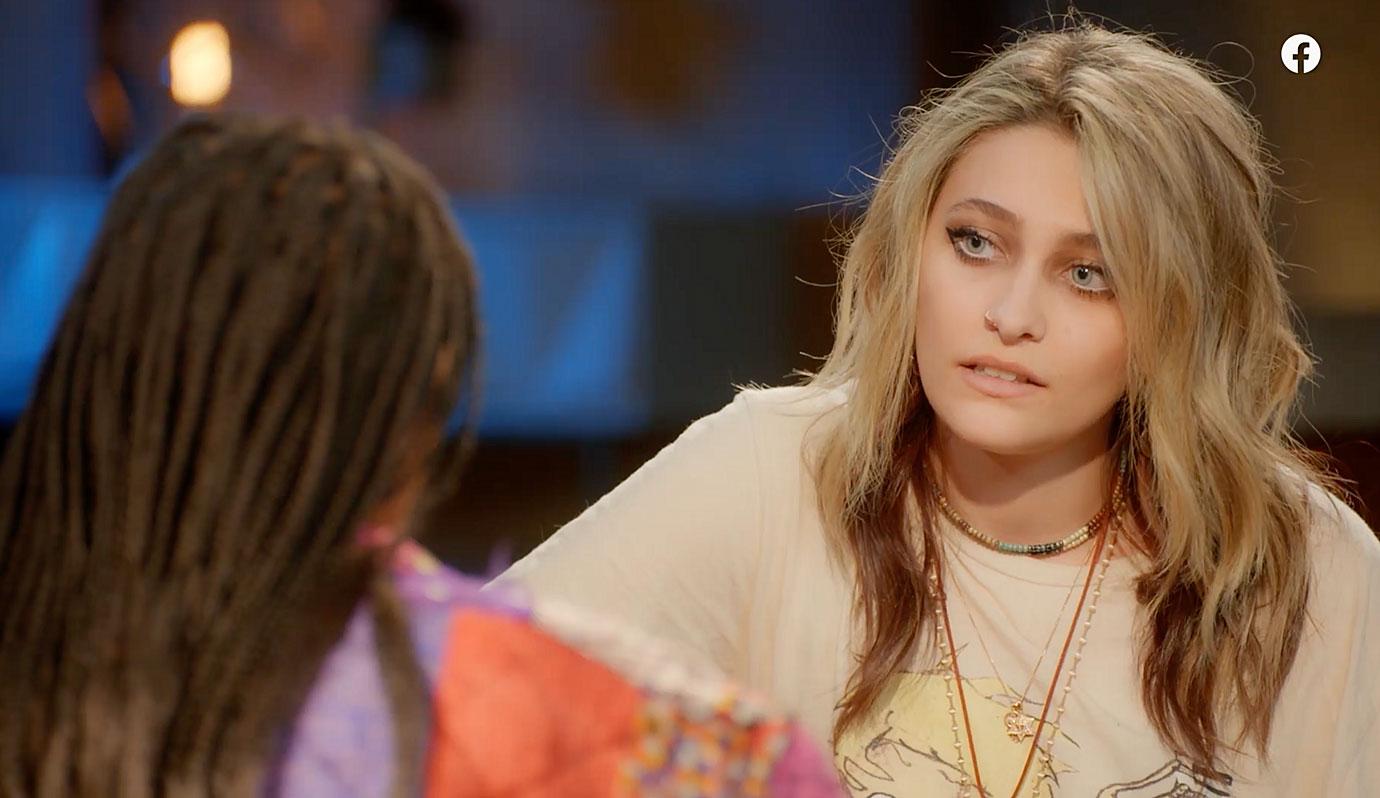 The musician revealed that her August 2020 split from ex Gabriel Glenn — who was also her The Soundflowers bandmate — pushed her to build up walls. "It was the deepest I ever loved someone, it was the most intense I've felt so far and the most intense betrayal I felt so far and experienced," she continued. "It's definitely closed me off to that, I'm very careful with who I spend time with now and very guarded and trying to protect myself."
Article continues below advertisement
Jackson also discussed her previous suicide attempts, one of which made headlines in 2013. "A lot of people do feel regret when they try and attempt suicide, like a last-minute regret, there have been times ... when I was upset that it didn't work, but I can say several years later that I am really grateful that it didn't," she explained. "Things have gotten better."
Article continues below advertisement
Indeed. Despite her troubled history, Jackson is now focused on her music career. In November 2020, she released her first solo debut album Wilted — and during her appearance on the Facebook Watch series, she performed her new single "Freckles."
"Music has always been there for me," Jackson said. "It makes me feel less alone, and it makes me feel heard. There were some dark, dark times where I did feel like music was all I have." She added, "I feel like my dad would be proud."