Perez Hilton Reveals What Happened When He Reached Out To Britney Spears, Khloé Kardashian, Lady Gaga, More With Apologies
Despite what his critics think, Perez Hilton is aware of the damage he's caused with his website in the past. So much so, that he's privately reached out to his former targets in the hopes of making amends.
Article continues below advertisement
The celebrity blogger has been in the news as of late following Britney Spears' bombshell testimony that she made during a court date concerning her conservatorship on Wednesday, June 21. After Hilton (real name: Mario Armando Lavandeira Jr.) expressed his support on social media, fans pointed out that his website — which gave daily updates on her bizarre antics during a time when she was publicly struggling — likely contributed to her troubles.
Article continues below advertisement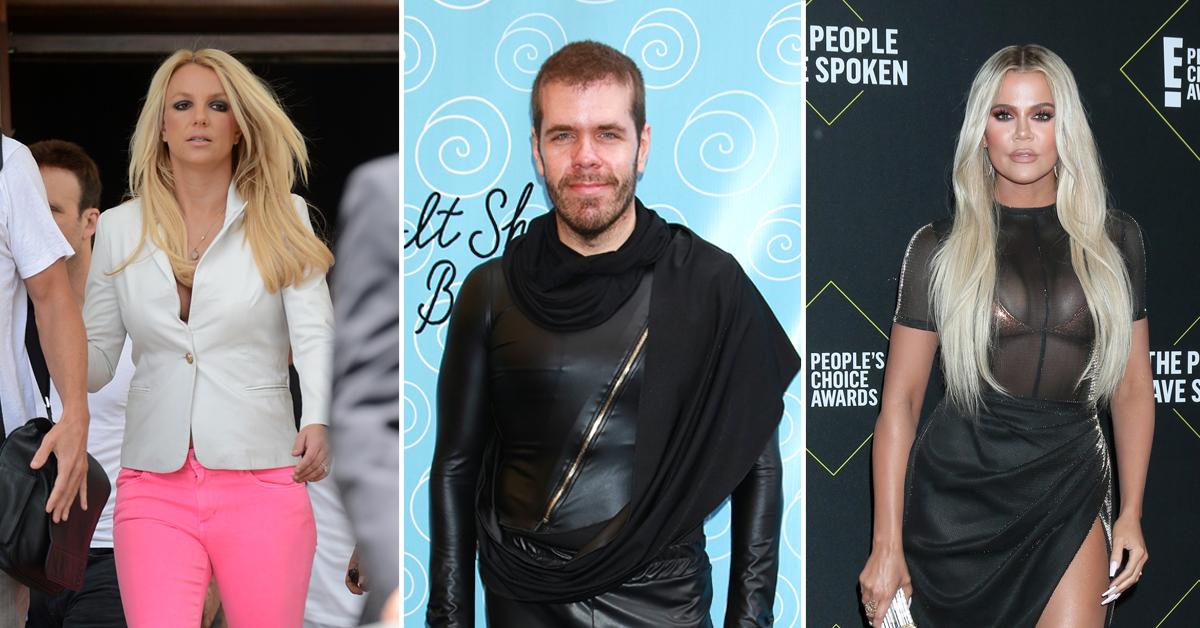 Hilton — who was featured in the opening video for Spears' 2009 Circus tour — recently admitted that he extended an olive branch to the mom-of-two.
Article continues below advertisement
"I emailed somebody in Britney's circle an apology and they told me that she got it," Hilton tells OK!. "It could have been a lie, but I thought it would be something positive, healthy and healing for Britney to read — and this team member of hers agreed with me, so I am inclined to believe that she did read it."
However, he says, Britney "never responded to me."
Article continues below advertisement
The "Born To Make You Happy" singer, 39, isn't the only A-list star that Hilton has tried to right his wrongs with.
"In December, I had this big public meltdown that was a culmination of the year of just being very depressed in 2020, and just going through it, like a lot of people did last year," the I'm A Celebrity ... Get Me Out Of Here! alum says. "So I reached out privately to a bunch of celebrities, and also regular people."
Article continues below advertisement
In addition to Spears, "I also reached out to Lady Gaga, I reached out to Demi Lovato, I reached out to Khloé Kardashian," he says, adding, "I won't say who, but some of those people, a couple of those people, responded and were very kind."
As OK! previously reported, the TMI: My Life In Scandal author shared some advice for Chrissy Teigen, who is also facing major backlash for a history of bullying. But for his part, he's aware of how he's played into toxic celebrity culture — and he knows the negative publicity he's facing now is a drop in the bucket compared to what Spears has experienced. "I definitely understand what Britney could be going through on some level," he says, "but I think it's really hard for anybody to really understand all that she's gone through and is still going through."