VIDEOS
'The Substance Abuse Was Taking A Toll On All Of Them': Inside The Rise And Fall Of Glam Rockers Poison
In the mid-1980s, heavy metal rockers Poison — fronted by the ambitious Bret Michaels alongside wild lead guitarist C.C. DeVille, bass player Bobby Dall and drummer Rikki Rockett — were united in their determination to become global stars. 
But by the 1990s, serious cracks in the band began to appear. And now the rise and fall of the iconic glam metal group is explored in the upcoming documentary Poison: Breaking the Band, premiering Saturday, February 6, on REELZ. 
Article continues below advertisement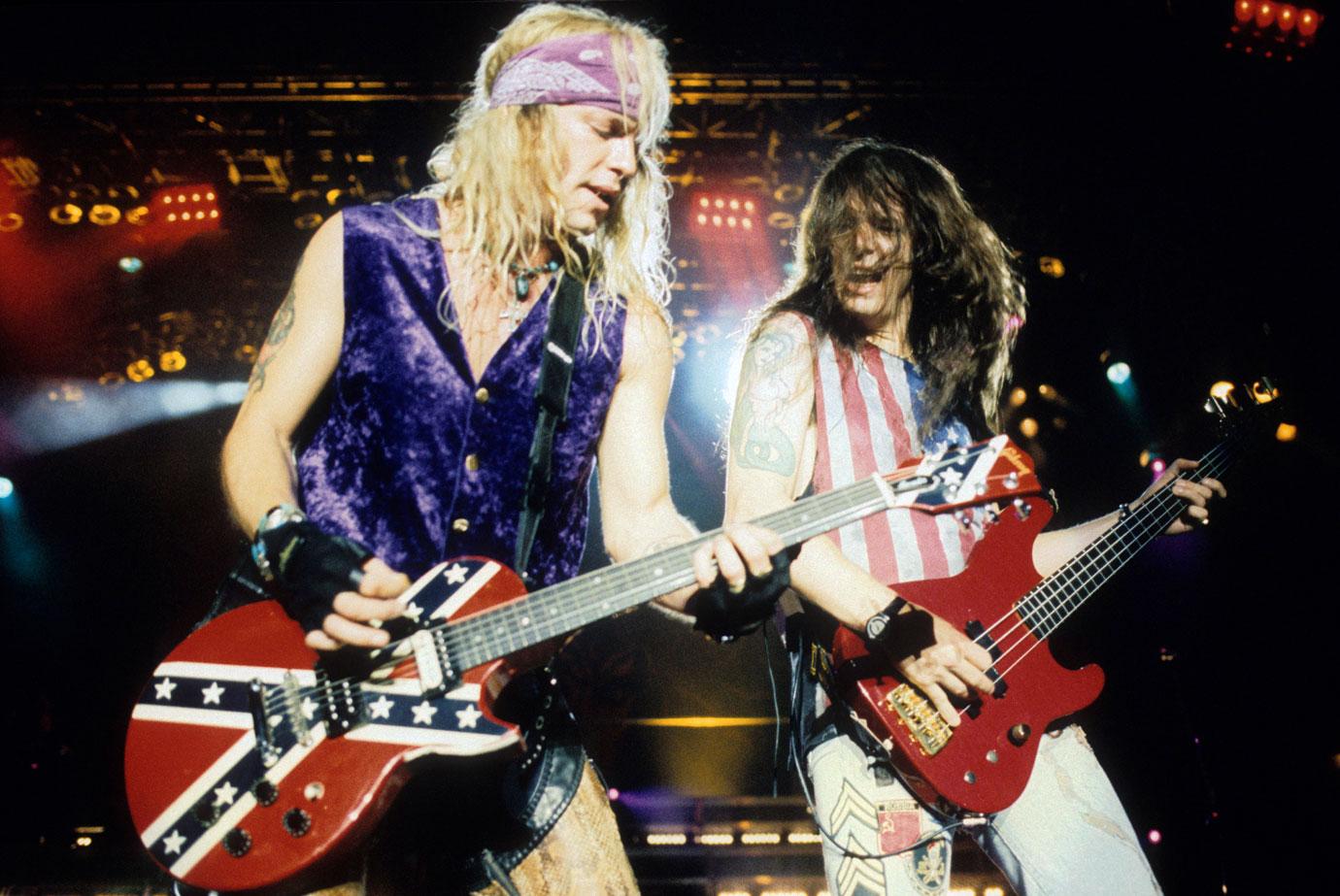 Article continues below advertisement
According to REELZ, "Through sheer hard work and relentless promotion, they did indeed take the world by storm within a couple of years of landing in Los Angeles. Thanks to their spectacular arena gigs and 40 million album and DVD sales, they have become one of the world's most successful and enduring glam rock stars." 
However, like most singing sensations of the time, fame and fortune came at a huge cost.
"Brett used to get extremely frustrated with Bobby and C.C. because the substance abuse was taking a toll on all of them," claimed Poison roadie Riki Valentine in the upcoming REELZ doc. "It wasn't, 'I'm just hurting myself.' No, you're hurting the other guys in the band as well. Things like C.C. being missing 3-4 days at a time, you can't find him. We can't go back to work if we can't find C.C., and he'd be holed up in a drug den somewhere." 
Between jealousies and power struggles in addition to offstage partying and their large female following, things started to come crashing down.
Article continues below advertisement
"There's almost this sibling rivalry that goes on between Bret and C.C.," explained psychologist Dr. Linda Papadopoulos. "You kind of have the archetypal sort of big brother in Bret, right? He's the frontman, very hardworking, very sort of goal driven. Then you have C.C., who is more of the creative younger brother — more of a free spirit, messes up a little bit more, but actually has a lot of creativity, has a lot to offer because of that." 
So what ended up poisoning Poison? Also featuring an interview with Poison biographer Christopher Long, the REELZ doc Poison: Breaking the Band — airing at 9 p.m. ET on February 6 — will answer fans' questions and shine a light on the hit makers of "Every Rose Has Its Thorn." 
Watch REELZ on DIRECTV 238, Dish Network 299, Verizon FiOS 692, AT&T U-verse 1799 and in HD on cable systems and streaming services nationwide. Find REELZ on your local cable or satellite provider at www.reelz.com.