NEWS
Against The Odds: Popular Social Media Influencer And Model Jackie Leigh, On Forging Ahead With Her Life And Career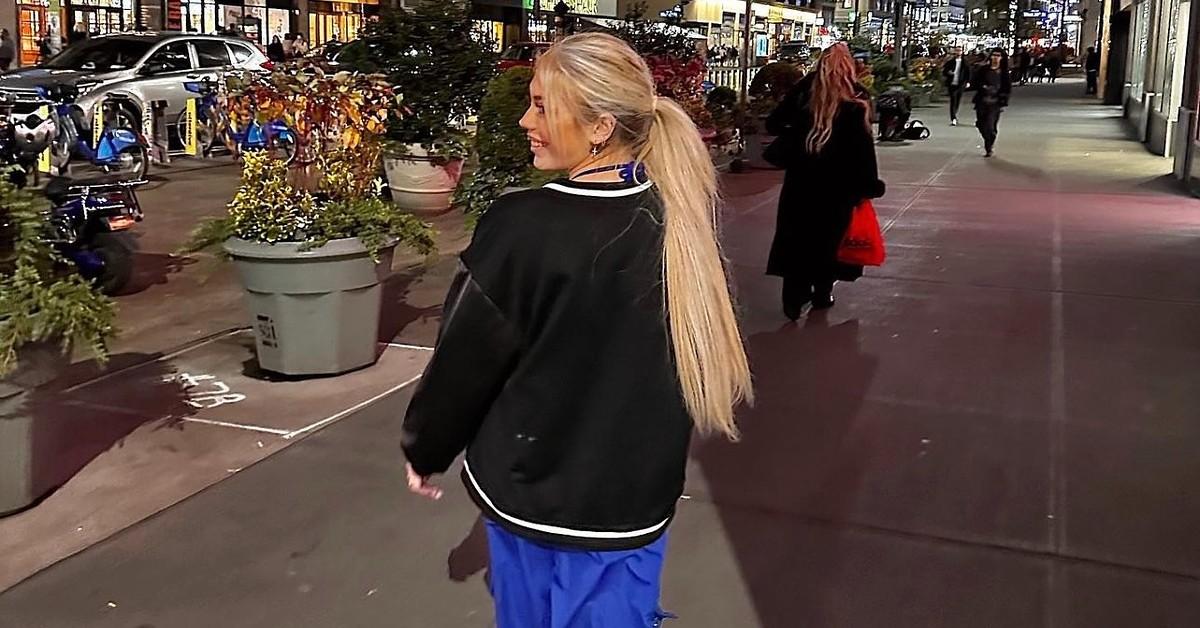 Life, as they say, isn't for the faint-hearted. To get to where you want, you must take those small baby steps first, and eventually, you'll make it to your destination. Although we can't say the beautiful social media influencer and model Jackie Leigh has achieved all she wants in her career, we can be sure she's dotting all the 'I's and crossing the Ts.
Also known as 'reallifebarbie04' across her official social media handles like Instagram, Tiktok, and Only Fans, Jackie has undoubtedly had her share of travails. But no matter what life has thrown at her, Jackie keeps taking it in her strides and making progress one day at a time.
Jackie has demonstrated creativity and entrepreneurial drive unlike many people, especially youngsters who wait for handouts. She is living life on her terms and isn't fazed by what she's been through.
Article continues below advertisement
Indeed, many success stories have been forged in the heat of pressure, which sums up Jackie Leigh's story. But how can she put her foot down and stake her claim in life, considering she's so young? Although we can safely assume that this social media figure has nerves of steel belying her age, for Jackie, it all comes down to self-confidence.
In a recent interview detailing her life, journey in modeling and social media, and her experience so far, Jackie Leigh reveals that she's had to cope with many issues. And through it all, she's always come back stronger.
Aside from working as a model and influencer and being a fitness enthusiast, Jackie is also profoundly into healing (trauma healing), which is not surprising because of her peculiar background and experiences with physical and psychological abuse.
According to the 18-year-old, self-confidence is one of her secrets to looking challenges in the eyes. No matter what you're up to or what you expect of life, you don't let life or people put your face down in the dirt. You stand up to difficulties, face them head-on, and insist on what you want.
"I've always been very confident," says this Long Island girl. Indeed, looks can be deceiving because when you come across someone like Jackie Leigh, she doesn't strike you as one with tough skin. But you couldn't be more wrong.
Being self-confident has its advantages, like helping her face up to bullies who got jealous and wanted to steal her shine back in her high school days. It also helped her build a positive image of herself so she doesn't get intimidated by the opinions of others about her physical appearance.
Even though she's working to look better and stay healthier, Jackie isn't overly bugged by image problems, which many people working in the modeling space obsess over. "I'm very confident," she reiterates. "If my weight goes up, I don't sit there and obsess over the need to lose 10 pounds right now."
Article continues below advertisement
For Jackie Leigh, her journey in the world of social media took off in 2020 during the lockdown. Like most people, she resorted to the internet to cope with the long period and boredom occasioned by the stay-at-home directive.
"I started TikTok because there was nothing else to do.," she explains. So as soon as she set up her account on TikTok and started making videos, she began getting followers behind her. By the time she got back to school when the lockdown was eased, she'd achieved a level of popularity among her fellow schoolmates, who mostly wanted to shake hands and take pictures with her.
Of course, that was when her perceived fame triggered envy amongst others in her school, which led to many complications thatJackie says she's put behind her.
Although Jackie admits she's typically shy, she says doing stuff online is a lot more comfortable, as it helps her become more open and extroverted, which she considers positive energy. "I had no friends in middle school," she says. "So I grew up an introvert, if you will. But ever since I got on social media, it has brought me so much joy."
One of the important ingredients for success in life is maintaining focus, and Jackie had her mind set on achieving something with her life from a young age. She didn't want just to be ordinary. She always wanted to do something good and climb to the top.
"At 16, I was like, 'I'm gonna become famous, and this will be my life." Although things didn't start coming together till she turned 18, it has begun, and for all intents and purposes,Jackie Leigh has the skill to match and to make her dreams a reality.
After going through situations like depression, substance abuse, and alcoholism, and her mom having breast cancer surgery which was tough on the family, Jackie is much better today. And, of course, she's riding on the wings of her experience to live a rich life and run a rewarding online career.