NEWS
PR Guru Zack Teperman Proves He Is the GOAT by Creatively Crashing Into the Music Scene With His Hit Single 'Waves'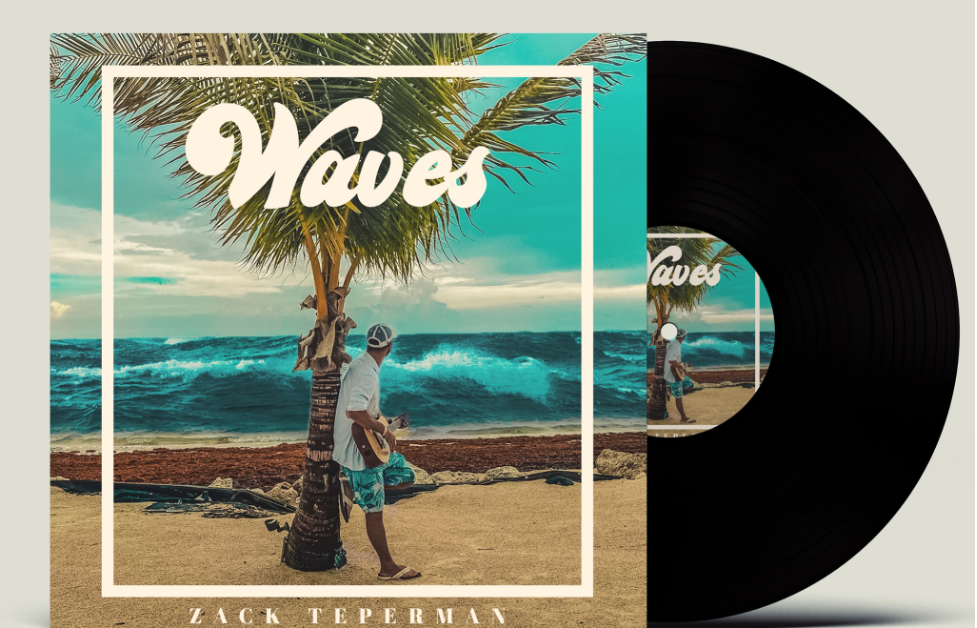 Leave it to a public relations specialist who admittedly says he is "tone deaf" and cannot sing "well" to find a way to land a hit song of his very own on multiple charts.
That is what happened recently with Zack Teperman, President of ZTPR, who has represented some of the world's top entrepreneurs, companies, celebrities and musicians. However, unlike his past clients who have been in Limp Bizkit, Guns N' Roses or Parmalee, Teperman doesn't have a built in music fan-base or raw music talent. What he does have is something his many clients have always sought him out for: creativity, and a way to think outside of the box.
Article continues below advertisement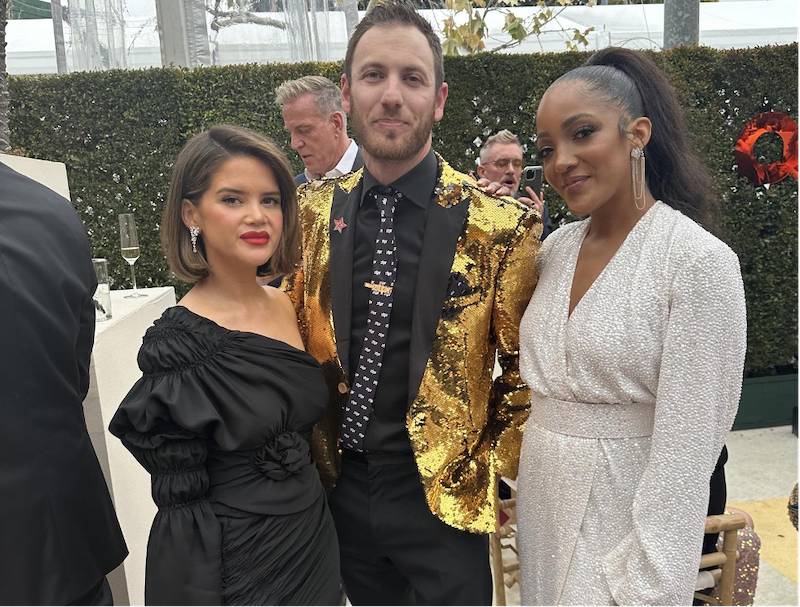 So, how did Teperman come to get his song, "Waves" to over 100,000 streams on Spotify, to #4 on the iTunes Apple Music Country Chart in Canada, #69 in the United States and #10 in the United Kingdom?! How did he get television shows and networks like NBC and FOX across the US to have him perform and be interviewed on their channels, even though he cannot fully sing live? And how the heck did he get Khloe Kardashian to post about him and icons like Sugar Ray & Jann Arden to give his track a vote of confidence?
Article continues below advertisement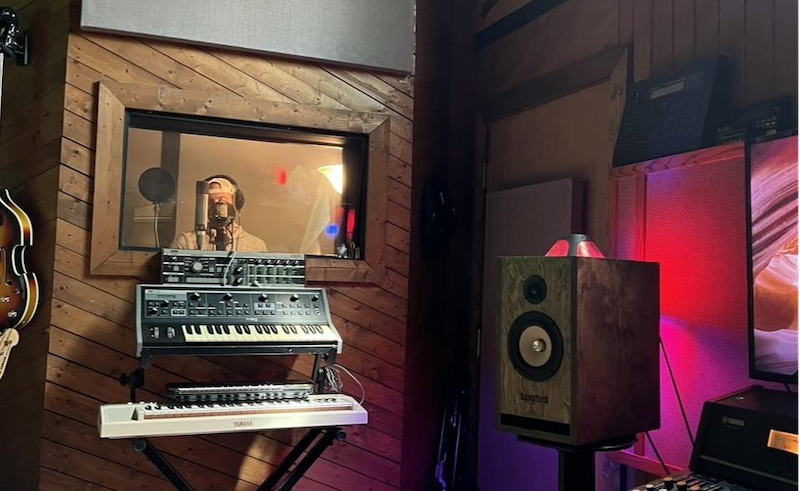 The answer: "With the right idea, right plan, right story or 'gimmick' and access to the proper media channels, anyone can be famous these days!" Teperman reveals to us.
Enter into the equation a character by the name of "Chezney McGoat" - created by Teperman to mask his own identity to be able to have more options to roll out his experiment. Chezney, a masked singer goat-looking character, would be the idea that would rocket Teperman's debut single Waves forward. The Waves song -- a feel-good country track that was on-hold at one point for country star Dustin Lynch -- was written alongside the likes of Heidi Raye & Georgia Thomas, and produced by Nashville-based super-producer Maks Gabriel, while being mastered at the world famous The Foxboro by Mike Cervantes, brought to life Teperman's voice, remixed to actually sound pretty good and on-key to the listening ear.
Article continues below advertisement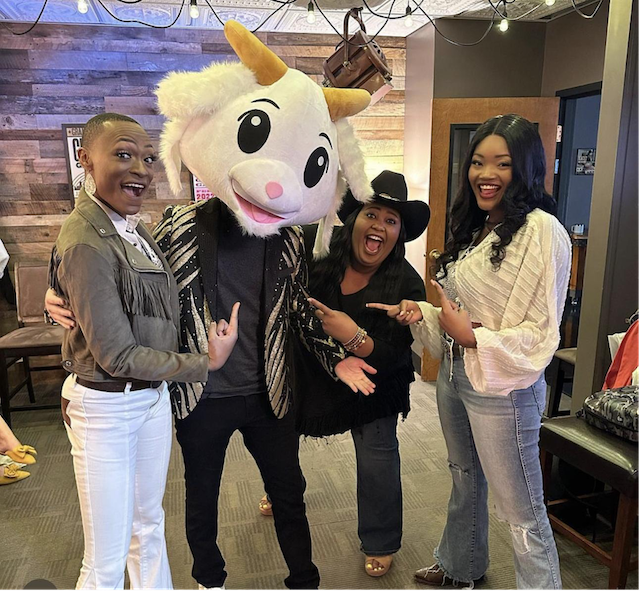 But while the song finally had a beat and voice to it, Teperman knew that the character of "Chezney McGoat" needed to come to life in a larger-than-life way. Teperman revealed to us that he called in some of his award-winning costume designer connections in Hollywood to create the perfect giant character mask he could wear out in public.
Next, Teperman needed a feel-good mission for his character that was relatable to people everywhere, so he partnered Chezney up with the likes of PETA (People for the Ethical Treatment of Animals) to help bring attention to a cause he himself personally also stands behind: the mistreatment and harm of animals/goats. Together, Chezney/Teperman set out to bring attention to this cause by calling out celebrities like Khloe Kardashian, Maren Morris and Kevin Hart to stop doing goat yoga (which actually is not as cute as it seems when you find out what goes on behind the scenes), and donate back to PETA instead of showing it off like each had done prior through the media. This call-out got attention, with even Khloe posting about it to her 304 million fans on Instagram multiple times.
Article continues below advertisement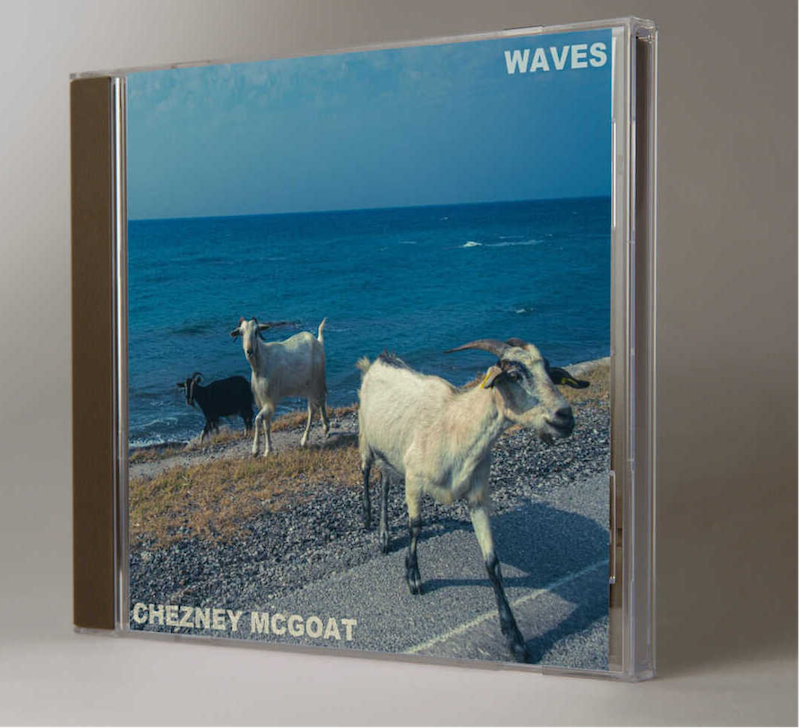 Next in the Chezney/Teperman plan was to focus back on the music and do a media blitz. He took out some billboards to promote the track and then hit up radio, podcasts, TV and digital outlets; they all wanted to talk to the "masked singer", and guesses of who could be behind the mask helped stir the pot of exposure and spread the "Waves" track worldwide, turning Chezney into the "Marshmello of Country Music" as one media outlet put it.
Article continues below advertisement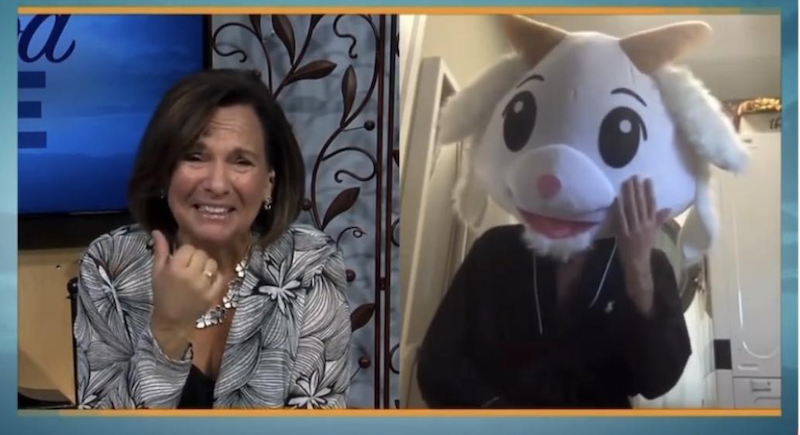 The song started to chart all over quickly, all in the span of a couple months.
Some artists, no matter what genre, can go years and years to finally get a hit. Some will never make it. But in just two months, Teperman was able to have his first and only song make news worldwide, get endorsed by big music names and then chart (and continue to climb charts).
Article continues below advertisement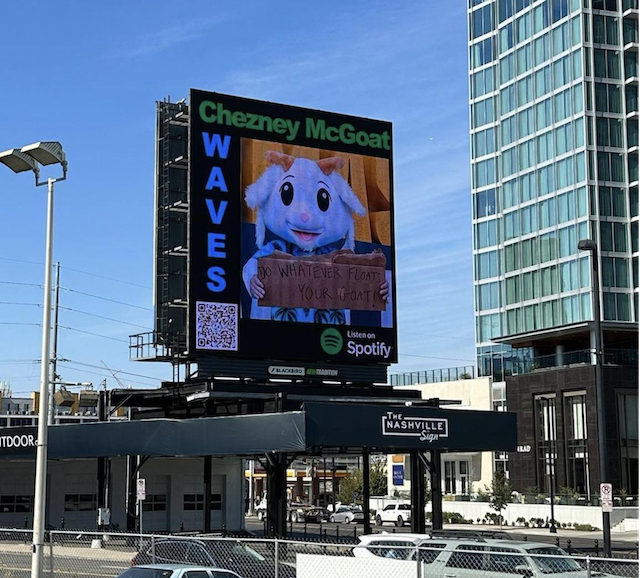 And now that the secret is out (the big unmasking!), Teperman has finally shutdown Chezney ("for now" he says), and re-release the Waves track under his own name, to not only prove to his daughter and others that he may not be as bad a singer as he once thought he was, but to use everything from this experiment to show people that anyone can make it, you just need the right plan-of-attack.
"There are countless famous singers who actually can't sing really well, but because of the proper production, marketing and stories, people love these artists and pack venues to see them live. And if I can create a random goofy character like Chezney and get on the charts, so can everyone who actually has real music talent and a passion for the arts. Don't ever give up! You don't need to do a gimmick like I did, but figure out who you are as an artist and person, and dive into that. Connect with your audience beyond just the music, and people (fans) will follow you everywhere… We all have a little Chezney in all of us! Do whatever floats your goat, but give it your all!"
Article continues below advertisement
Teperman's re-release of Waves will be available everywhere this month. He concluded to us that his real passion is indeed PR and helping people find their stories, but that it has been an adventure to play the role of "musician" and if the Grand Ole Opry, Kenney Chesney and/or Tim McGraw ever calls him to perform, he'll be ready in a heartbeat!