NEWS
Bail To The Chief: President Trump Reportedly Fleeing U.S. Before Biden Inauguration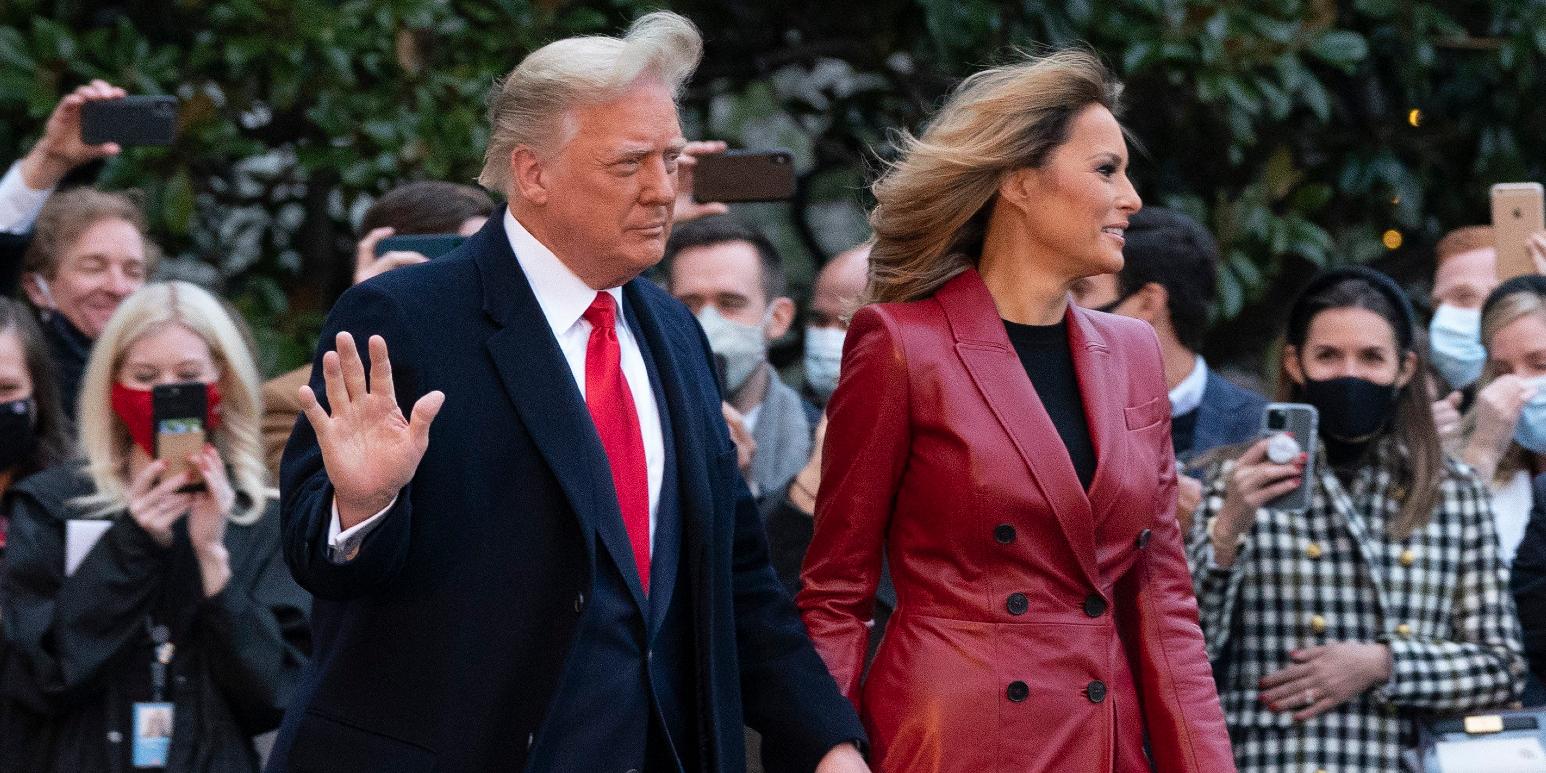 President Donald Trump is reportedly planning to leave Washington, D.C., the day before President-elect Joe Biden is sworn into office. In a shocking and unprecedented move, The Sunday Post reports that President Trump will break the long-standing tradition of attending his successor's inauguration and instead fly to Scotland.
Article continues below advertisement
Planes, Reigns And Courts of Appeals
The exiting commander-in-chief will then spend his last day in office playing golf at his club in Turnberry, reports The Sunday Post, a move that is very much precedented and anything but a shock. It will also be a family reunion of sorts, as President Trump's mother was born and raised in Scotland before she immigrated to the United States at the age of 18.
Article continues below advertisement
Isle Of Intel
"There is a booking for an American military version of the Boeing 757 on January 19, the day before the inauguration," a source told The Sunday Post. "That's one that's normally used by the Vice-President but often used by the First Lady. Presidential flights tend to get booked far in advance, because of the work that has to be done around it."
Article continues below advertisement
Flight Of Fancy
The President's travel does tend to be booked months in advance, but the Federal Procurement Data System shows no signs of a trip to Scotland. Furthermore, President Trump can only travel on Air Force One as a matter of national security until the day his successor is sworn into office. And Air Force One is a Boeing 747, not a Boeing 757.
Article continues below advertisement
It remains unclear where the Trumps will land once they exit Washington, D.C. President Trump has listed his primary residence as a private club where he can not legally reside year-round. Ivanka and Jared Kushner have spent $31.5 million on a piece of land with no home. Eric's wife Lara Trump is reportedly planning a political run in North Carolina and Tiffany Trump may launch her legal career if she gets around to taking the bar exam.
Article continues below advertisement
Back To The Boardroom
President Trump has kept busy plotting his comeback, however, and new reports suggest that he may announce his plan to seek office in 2024 while aboard Air Force One on January 21. He would likely not face President-elect Biden at that time and instead square off against another candidate from the Democratic party such as Vice President-elect Kamala Harris or Massachusetts Senator Elizabeth Warren.
Article continues below advertisement
Who's Boeing To Scotland?
As for those mystery guests who plan to touch down in Scotland the day before the inauguration, well they really are not much of a mystery at all. The one cabinet member who has displayed a fondness for traveling around the globe in a Boeing 757 is also the one cabinet member who has actual ties to Scotland — Secretary of the Treasury Steve Mnuchin.
Article continues below advertisement
National Treasures
Secretary Mnuchin and his second wife, Louise Linton, previously chartered a Boeing 757 when they jetted off to Scotland on their honeymoon, despite the fact that these military aircraft are normally reserved for cabinet members who deal with matters of national security. Mnuchin also used the planes for some domestic travel, and to watch the 2017 solar eclipse with Senator Mitch McConnell.
Article continues below advertisement
Dauphine Of D.C.
This all came to a head during a whirlwind trip in which Linton tagged her designer clothing in a photo she posted of herself exiting a Boeing with Mnuchin, took aim at a working mother who spoke out against that brash display of wealth in the comments, and then posed with sheets of currency inside Fort Knox. That all transpired in the span of just a few hours.
Article continues below advertisement
Mo' Mnuney, Mo' Problems
There would be no real reason however for Secretary Mnuchin to skip town in a military aircraft one day before the inauguration. He had previously contented that his need for a secure line warranted his use of the plane, but that will not be the case on January 20. It also seems like a poor economic move, as the operating cost for the Boeing 757 is $25,000 per hour.