NEWS
Property Consultant Keyan Chang Urges Newbie Business Owners To 'Be Careful Who You Trust'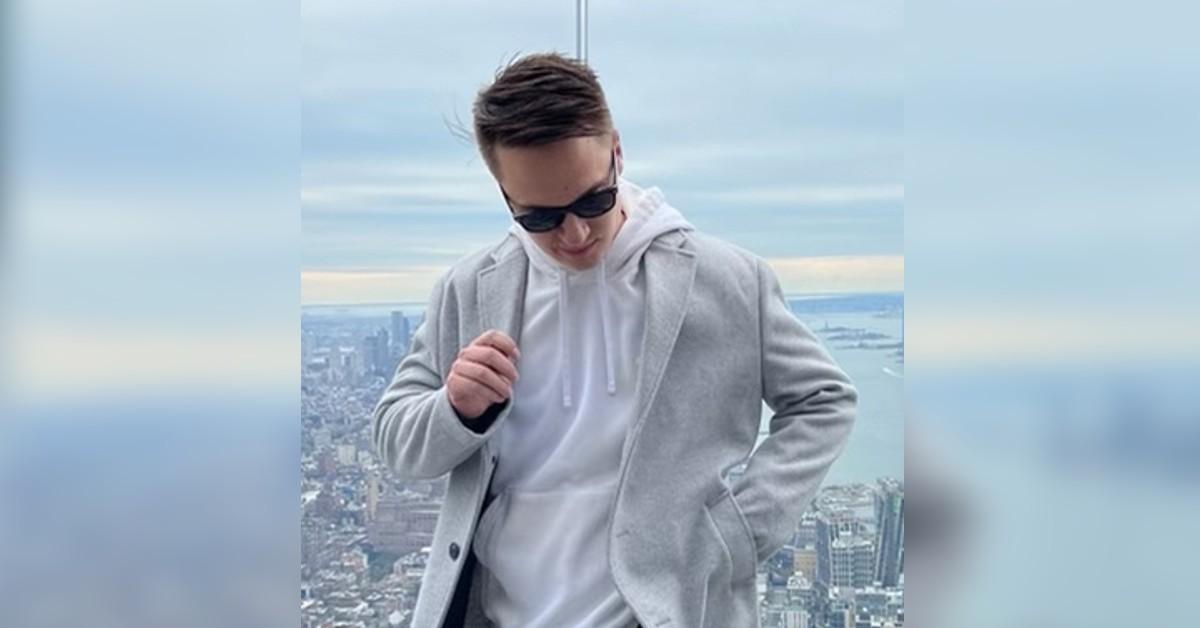 Key Realty Consulting President Keyan Chang is known for being a delusional optimist.
While other people struggle to have a vision of the future without knowing the exact steps to get there, Keyan is the exact opposite. For him, life is about shooting for the stars—and figuring out the rest later.
That's how he was able to jump headfirst into making sales while in the middle of an engineering internship.
"I was halfway through my electrical engineering degree when my parents decided to file for divorce," says Keyan. "Soon, it became clear that neither of them wanted to continue paying for college. So, I had to look for opportunities to start earning as a student. Luckily, I was able to land a paid internship."
As a paid intern, Chang got to work as a brand ambassador for companies like Monster Energy and Lyft. On the side, he also picked up gigs helping a company sell meal plans and other products.
Article continues below advertisement
While working all these jobs, Keyan learned that wherever he looked, the sales agents were making much more money than the engineers.
"At first, I discovered that the top sales engineer I was working under was bringing in about $200K," says Keyan. "I was impressed. But until I learned that the top sales guys were easily bringing in $500K to $2M. I decided right then and there to change the course of my career."
Though he dedicated his entire academic background to engineering, Keyan Chang didn't think twice about starting a brand new career in sales.
"I figured, I could just figure out the next steps when I got there," says Keyan. "I had this new crazy, lofty goal. Everything else will work itself out."
True enough, Keyan Chang eventually hit his stride in sales. Today, he is the President of Key Realty Consulting, a property management company that manages assets worth more than $12M. Just like that, Keyan proved that being a delusional optimist works.
If there's one thing Keyan would like to clarify about delusional optimism, though, it's the fact that it's not equivalent to being gullible. Speaking from experience, Keyan says there are many instances where an investor or business owner must be skeptical. One such instance is when they're dealing with unscrupulous people.
"I once worked with a specific realtor who started getting a little too money hungry," says Keyan. "He would try to convince me bad deals were good deals just because he wanted the commission. One time, he was pitching a deal hard, and being the delusional optimist I was, I almost signed off on it."
Article continues below advertisement
However, due diligence improved Keyan Chang, and he started running the numbers. No matter what he did, the numbers didn't work.
"I found out that my realtor owned equity in the property he was trying to get me to invest in," says Keyan. "He was a part owner, trying to make more money on the side by increasing the tag price. The numbers didn't work even though the deal seemed good."
Asked if he ever gave that realtor another chance to make up for his blunder, Keyan's answer was a hard no.
"I cut them off immediately because I can't work with someone who's out for himself more than anything. I'm a delusional optimist, but that doesn't mean I'd let people fly things over my head."
This delicate balance between optimism and realism is the key to Keyan's continuous success. Still, Keyan shares he couldn't help but wish more people didn't need to double-check for integrity.
"If I could change one thing in the world, I think it would be how people treat each other," says Keyan. "I don't like how many people will try to take advantage of someone else whenever possible to get themselves slightly higher. I think people should realize that helping one another helps us thrive much more than when we try to one-up each other for selfish gains. Generally, we all should be helping each other grow to lift each other rather than pulling each other down."