NEWS
Raoul Plickat: The Marketing Genius Behind The World's Biggest Personal Brands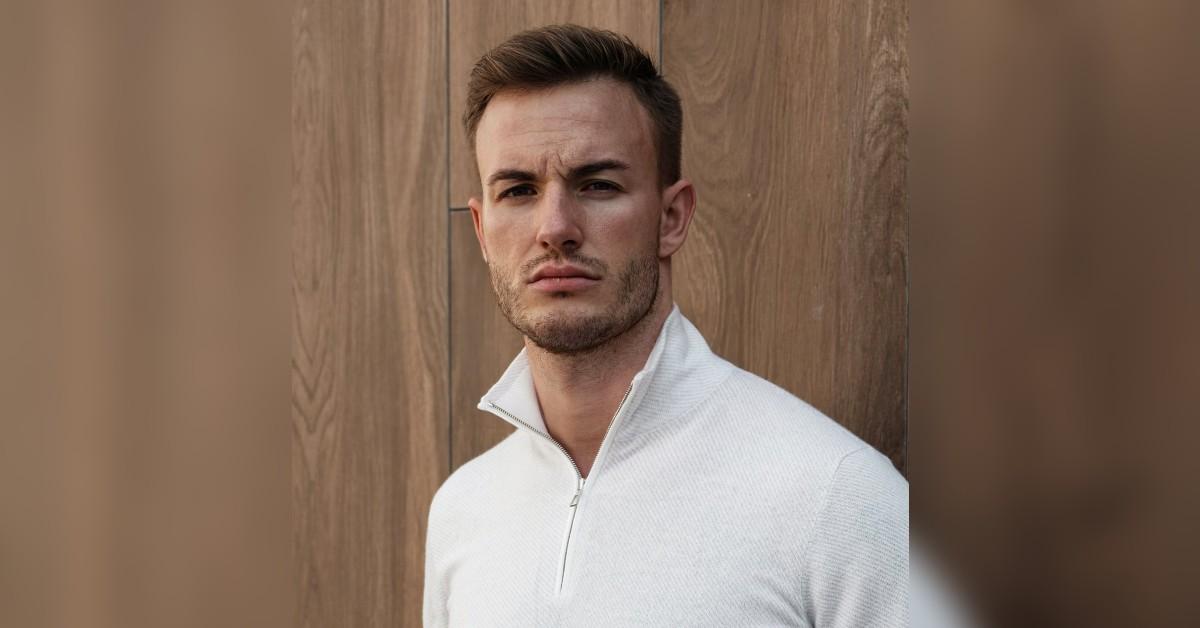 German marketer, entrepreneur, and all-around innovator Raoul Plickat has accomplished a lot during his reign in the industry. From commandeering record-breaking sales launches to successfully launching a SaaS company of his own, it seems like Plickat's resume is ever-growing.
As he reflects back on his past decade in business, he gives us some insights into what separates him from the competition, and how he successfully became a leading figure in marketing personal brands.
Article continues below advertisement
First-Hand Experience
Some might be surprised to find out that Plickat didn't originally get his start in the business world as a marketer.
When he was just 18 years old, he got his first exposure to the industry by starting his own fitness apparel brand. Even though he didn't have a ton of experience to go off of at first, the time he spent working on this company turned out to be invaluable, as it's where he learned the importance of marketing, particularly performance advertising.
This ended up being a major turning point in his career, as he decided to dive deeper into this field and take on the massive behind-the-scenes role of building up personal brands by leveraging his skills and expertise to hack growth and help his clients gain notoriety in their respective fields.
The Creation of 'Performance Branding'
Around the time that the creator economy, e-commerce brands, and online coaching and education products were taking off, Facebook launched its Mobile Video Ads program in 2013.
Plickat was one of the first marketers to jump on this new advertising product, running some of the first Video Ads campaigns on the site. He quickly saw how these two trends could complement each other profitably, creating a type of marketing that he now refers to as 'Performance Branding'.
Taking strong elements from both brand building and performance marketing, Plickat was able to create his own lucrative advertising methodology that generated success for many of today's well-known brands, influencers, and coaches.
He recognized the opportunity that was present for digital content creators and others, building up their brands and running ads to get them brand deals and partnerships, and optimizing their sales conversions for info products like fitness programs, business courses, and more.
Plickat's success with Performance Branding garnered him a lot of attention and recognition in the advertising world, where he quickly became referred to as the 'Face of Marketing'.
Article continues below advertisement
Plickat's Competitive Advantage
Aside from his years of experience in the game and his natural intuition to recognize the nuances of marketing, there are some other key attributes that Plickat possesses that have given him an edge over his competitors.
One of the qualities that Plickat points to as being advantageous is his ability for abstract thinking, which allows him to be creative and open to new ideas that move the needle. With this, Plickat is always pushing boundaries and the speed of implementation, and doesn't accept reality as it's presented to him; rather, he knows that there's always something more to be done or explored through innovation.
He also points out the importance of having integrity both professionally and personally, as what you do when no one's watching can say a lot about your character.
Above all, he explains that the driving force behind everything he's achieved so far and why he continues to stay relevant in the space is his ability to recognize the potential in people. He notes that the basis of working with a personal brand in the first place is seeing potential in the person. He states:
"You have to see what this brand might be capable of, and in which direction it's going.You have to see more than the personal brand itself, or the person behind the brand…"
Plickat's determination and sheer drive for excellence are also key factors that have set him apart from others, as he never likes the feeling of getting comfortable with where he's at. He's always looking ahead to what will be the next big thing and isn't afraid to take the risk to figure it out for himself.
What Lies Ahead for Plickat
With such a successful track record in business, it's sometimes easy to forget that Plickat still has yet to turn 29. Even still, all the highlights that he's experienced thus far only act as fuel and inspiration for all the new journeys and ventures that still lie ahead.
Most recently, Plickat has been making his mark on the FinTech world with his company, CopeCart, which helps digital creators sell online with less friction. Their main offering is to automate invoicing and increase conversion rates through conversion-optimized checkouts.
CopeCart has already scaled up to nearly $200 million in annual revenue, over a hundred employees, 60,000 registered users, and three executive managers in just a few years. With Plickat at the helm, it appears as if the sky's the limit for this industry disruptor.
At the same time, Plickat has shown a distinct interest in emerging AI technology and all the ways it can be implemented across different industries. But, the power of AI is nothing new to Plickat, as he was an early believer in the tech since 2015 when he was first introduced to these programs at the Thiel Fellowship Summit.
Between building up strong teams around him and fostering a workplace where people can grow meaningful careers and make an impact, it's clear that Plickat holds the keys to what it takes to build a strong and long-standing career in the industry.