NEWS
Reclaim Your Power And Self-Worth After A Narcissistic Relationship With Guidance From Caroline Strawson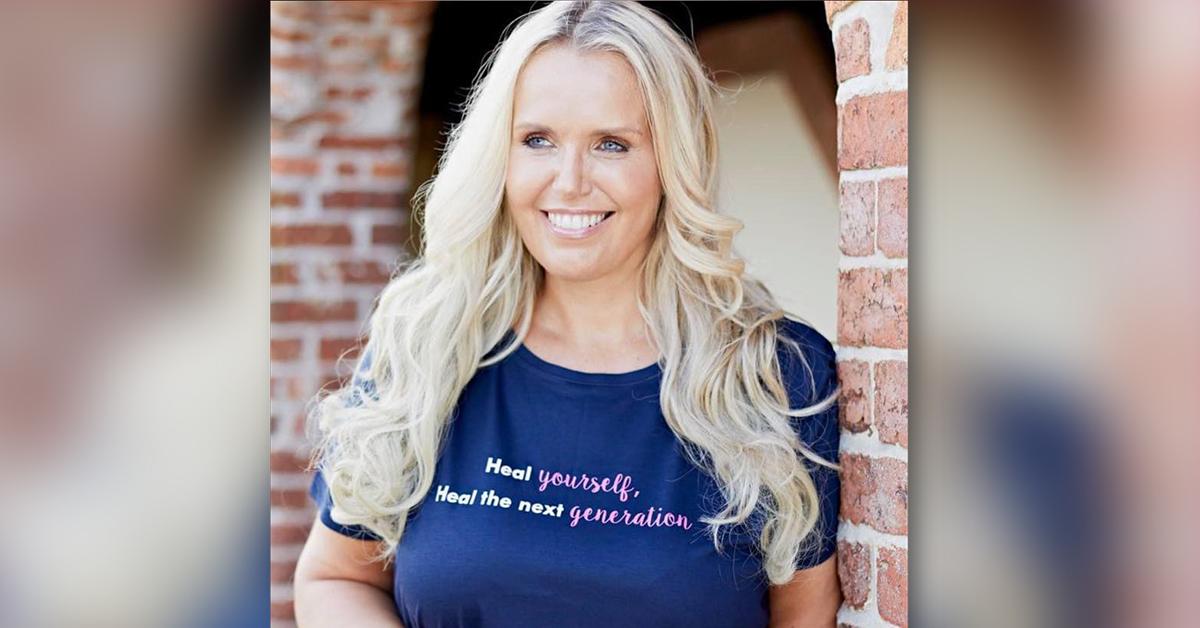 One thing is sure about Caroline Strawson: she can talk the talk because she's walked the walk.
The award-winning ICF Accredited Somatic Trauma Informed Coach and Therapist doesn't just help women navigate dating and relationships by espousing ideas. She has actual lived experience that brings a depth and personal touch to her work.
Though it isn't so much work – it's more helping women to, in her words, experience "post-traumatic growth" after dealing with abuse from narcissistic partners.
Article continues below advertisement
Strawson is specially equipped to help women in these circumstances because of her tragic and heroic story.
"I met and married a covert narcissist in 1999," she explains. I did not even realize I had been in an abusive relationship, and when our marriage ended, I was a shell of my former self."
In her marriage, she learned firsthand about the narcissistic abuse that she now helps women heal from. She describes what she went through in a recent interview with UK women's magazine Stylist. "The experience of being in a narcissistic relationship is particular: it's where we lose that sense of self, we lose who we are, we become isolated, we judge ourselves a lot, we feel weak, we feel stupid. It's a very different dynamic from just being in a relationship that hasn't worked."
In her own words, Strawson hit "rock bottom" after the marriage disintegrated. She was over $100,00 in debt and ended up homeless. "I realized that the talking therapy I was having was making me feel even worse," she says, "and it was the embodiment piece that I was missing in my healing."
Article continues below advertisement
From there, she went on a heroic journey to get to where she is today, as a successful proprietor of a seven-figure business that empowers women to thrive after dealing with narcissistic abuse.
For years, she studied a variety of practices and gained many accreditations. This included an incredible depth of knowledge and skill, becoming an Accredited Divorce and Breakup Coach, gaining an Applied Neuroscience and Brain Health Certification, a Smart Body, Smart Mind Certification, and over ten other credits to her name.
She synthesized her knowledge in a Somatic approach that uniquely lifts the entirety of the women that she works with. "Somatic" might sound imposing, but it's convenient. It simply means focusing on the whole of an individual. Coming from "soma," the Greek word for the body in its totality, it denotes concentrating on everything that makes a person alive, living, breathing, and authentic. Not just skin and bones, not just personal capabilities and intellect, but all the unique attributes that make a person who they are.
She shares her experience and knowledge in a variety of ways. Her IFC and CPD-accredited School of Embodiment, Trauma Informed Living program, helps survivors of trauma, narcissistic, and domestic abuse heal and become educated. She also trains people to do the work she does.
She's a regular contributor and host of the Narcissistic Abuse and Trauma podcast, which has over 3.3 million downloads and has hit #1 on iTunes. Her free Facebook group helps women dealing with trauma to have a community to help uplift them; she holds free monthly Masterclasses and has a low-cost healing membership called Thrivers.
Now happily married, Caroline Strawson can take her knowledge and real-world experience and translate that into healing for others.