NEWS
How Roberto Asseily Is Adding Value To Thousands Of Lives Through Metapreneurs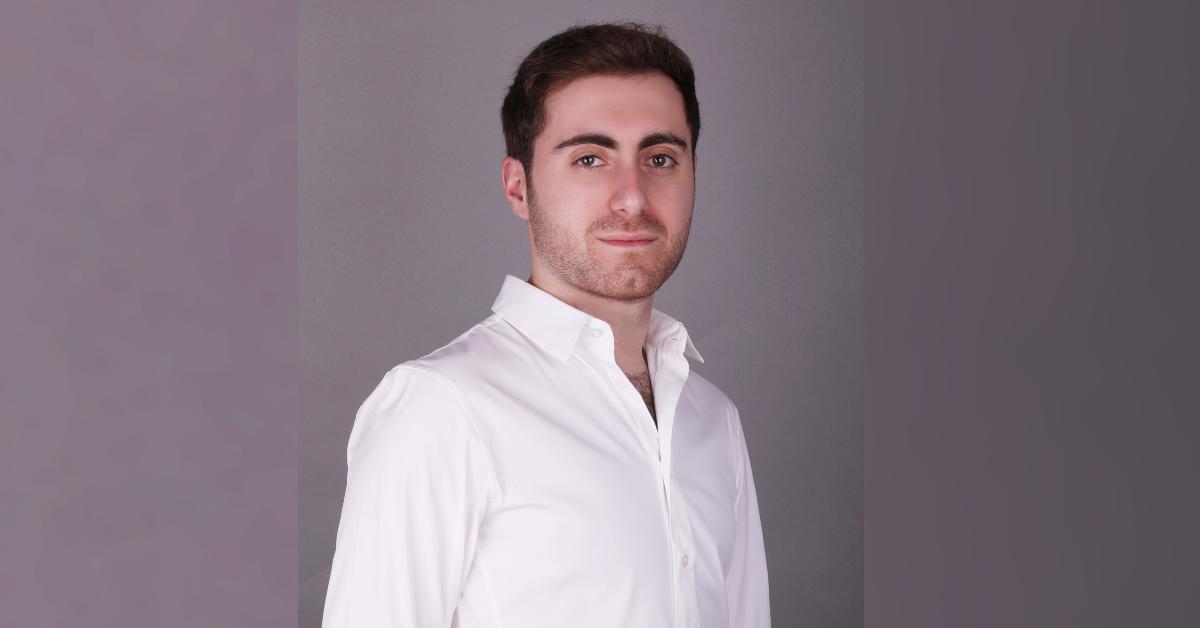 The entrepreneurial journey is like a roller coaster ride with highs and lows. There are risks and the uncertainty of things ending up in disaster, but the contentment and knowledge that comes with success are unparalleled.
Roberto Asseily, a young and accomplished entrepreneur, decided to share his knowledge with other aspiring business owners to help them achieve financial freedom. To achieve this feat, he created a value-driven NFT project named Metapreneurs, which has already grown to become an elite community of over 90K members.
Article continues below advertisement
Metapreneurs was co-founded by Roberto, who is currently heading the project as the CEO. Under his passionate leadership, Metapreneurs became the top NFT project in the Middle East region in terms of revenue generated.
Starting from scratch, Roberto scaled up this project to generate over 7 figures in revenue. This staggering success has benefited not only the investors but also NFT holders and anyone associated with the elite Metapreneurs community.
Metapreneurs is currently the number one NFT project dedicated to entrepreneurs. An NFT owner will get direct access to the elite community of entrepreneurs and learn from them about their entrepreneurial journey. Roberto has hired and trained a proficient team of 30 employees who work relentlessly to take Metapreneurs to the next level in the NFT space.
The team comprises developers, graphic designers, and community managers. With a focus on building a strong community of entrepreneurs assisting each other to grow, Roberto has prioritized transparency and authenticity.
Article continues below advertisement
For Roberto, the journey of leading the foundation of a value-driven NFT project for such a huge community was not easy. People around him often did not take him seriously because he was young and new to the industry. Roberto had to climb the ladder of success to build credibility among people more knowledgeable and experienced than him. He had to delve deeper into the industry to gain insight into it and start a project that would positively impact millions of lives positively.
Today, Metapreneurs has emerged as a market disruptor, helping hundreds of investors and members find financial freedom. Through Metapreneurs, Roberto wanted to create a sustainable work culture to help entrepreneurs find balance in their personal and work lives. He initially struggled with this but soon learned the technique of juggling it all and finding time for himself, his family, and his work.
Article continues below advertisement
Roberto, who already became a role model to others by becoming a millionaire at 21, now wants to share his experience through Metapreneurs. He is extending a helping hand to budding entrepreneurs to follow in his footsteps and achieve the kind of financial freedom he has.
Apart from his promising venture in the NFT industry, Roberto was also a panelist for the Meta (Facebook) developers circle part of the Web 3.0 series at the Beirut Digital District (BDD). He inspired millions of rising entrepreneurs as a guest speaker at IE University and the American University of Beirut (AUB).
Roberto believes that the Web3 space has more to offer the NFT industry. He wants people to explore all these opportunities through Metapreneurs and pave the way for a generation of successful business owners.