NEWS
Routine Wellness Hair Review: Your Hair Care Routine, Reimagined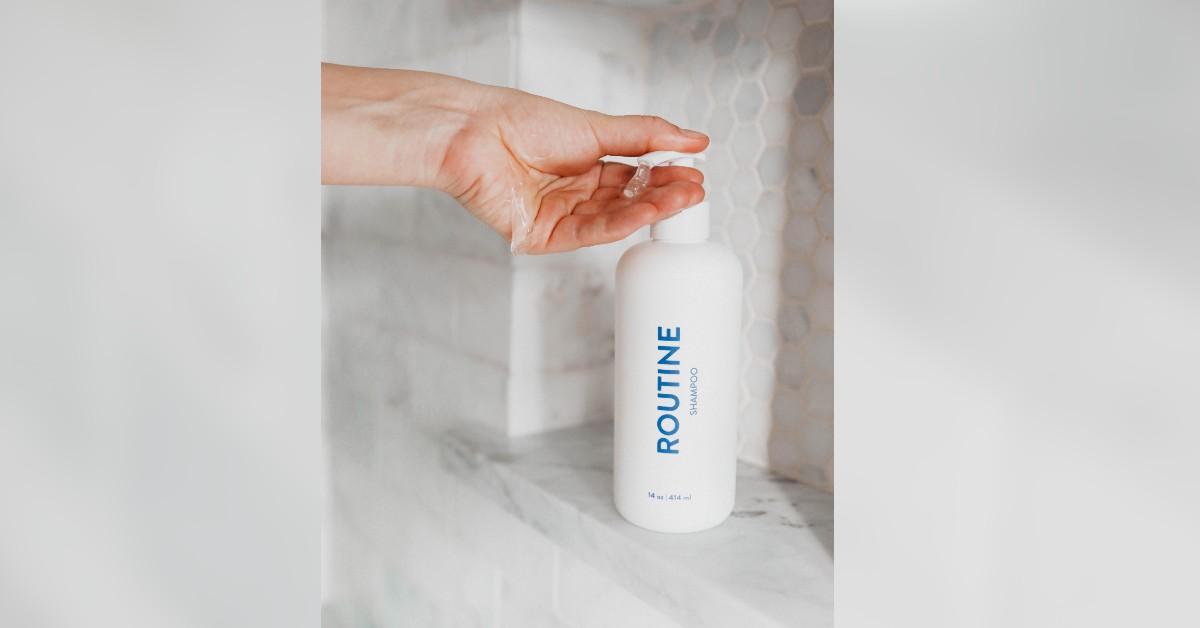 Being one of the most noticeable and unique parts of a person, most people often think of their hair as one of the most important aspects of anyone's look. The sheer variety of types, styles, colors, and textures available makes hair the perfect medium for us to express our identity and share it with the world. If you are one of those who, like us, appreciate the beauty of healthy hair, you already know how difficult hair care seems to have become.
Over the past decades, brands have become increasingly aware of how far most of us are willing to go for the perfect hair. The result is that whether at the salon or at home, you probably have to deal with the increasing number of products promising healthy, strong, and shinier hair. Choosing a new shampoo, conditioner, oil, or hairspray is now not only an extremely time-consuming task but also quite stressful and in most cases, futile and expensive.
Routine Wellness, a San Francisco-based hair care brand, is looking to make hair care everything it should be: an easy, enjoyable, and rewarding experience. This is clear from the moment you visit the brand's website, which goes straight to the point by telling you what you need to know instead of bombarding you with overwhelming amounts of information and marketing jargon.
Article continues below advertisement
Designed around the idea of "safe, simple, effective", all of Routine's hair products are free of potentially harmful ingredients like parabens, sulfates, or phthalates. These products include shampoo, conditioner, hair serum, and hair supplements, which are everything you will need to get healthier hair as fast as humanely possible. If you are not happy with the results, Routine will offer a refund at no cost!
To most people, the small lineup of products offered by Routine might look surprising at first, especially when compared to the most popular brands. That is precisely the point Routine is trying to make. Washing your hair with shampoo and conditioner, applying hair serum, and taking a supplement to ensure your hair has the right nutrients is all it should take.
All four of Rountine's shampoos and conditioners are made equal in terms of effectiveness and approach, with the only difference being their scent. Whether you choose the "Rose Hips", "Cucumber", "Basil & Avocado" or "Unscented" combo, you will get great results on all hair types. This means no more compromising to use a scent you don't enjoy due to it apparently being "better suited" to your hair.
So what exactly do Routine's shampoos and conditioners have to offer? Well, in addition to their distinct and varied scents, they are also made with vegan ingredients, gluten-free, cruelty-free, and designed not to mess with your hair's colors. They also come with powerful ingredients like biotin, argan oil, coconut oil, saw palmetto oil, niacinamide, and caffeine, all of which have proven beneficial for hair health and increased circulation. Many of these ingredients are also DHT natural blockers, making them excellent at preventing hair thinning and loss.
Article continues below advertisement
When you add the Routine Hair Serum to your hair routine, you will further strengthen your hair's strands and roots, all while also helping balance your natural scalp biome. It achieves this by using time-tested ingredients like jojoba, avocado, argan, tea tree, rosehip, cedarwood, thyme, and lemongrass oil. Some of the most important benefits of these ingredients are reduced inflammation, hair growth stimulation, oil production regulation, and hair detangling.
Finally, let's talk about the Routine Hair Supplement, which completes the routine and helps you get thicker and denser, and more voluminous hair. This supplement provides essential nutrients and antioxidants through ingredients like black pepper extract, kelp minerals, zing, biotin, horsetail extract, and ashwagandha. These supplements will reach your scalp through blood circulation as they are consumed orally, increasing their retention, absorption, and effectiveness.
Routine Shampoo & Conditioner have been clinically shown to reduce breakage and increase volume. As you can imagine, all of Routine's products are intended to work synergistically by complementing and increasing the effects of each other. A great example of this is the hair supplement and the shampoo, as the first one provides nutrients via circulation while the second ensures said circulation increases in your scalp. It is this type of approach that allows Routine to provide so many benefits with much fewer steps.
If you are looking to regain control of your hair care routine while removing the hassle and high prices we have grown accustomed to, Routine might be the solution for you. With a science-based approach, free shipping, a 30-day satisfaction guarantee, and the quality of an American-made product, there is no reason not to. Make sure to share your results with us through social media!