ROYALS
A Royal Funeral: Duke Of Edinburgh Prince Philip Laid To Rest Today
After a long and full life, the Duke of Edinburgh, Prince Philip, husband to Her Majesty Queen Elizabeth II, is laid to rest on Saturday, April 17. The longest-serving royal consort in history passed away peacefully at his home at Windsor Castle early on Friday, April 9, at the age of 99.
Article continues below advertisement
Due to COVID-19 restrictions in the United Kingdom, no more than 30 people are planned to be in attendance at the funeral. Palace officials have confirmed that efforts have been made to accommodate as many of the Duke of Edinburgh's family and friends as possible. Women will reportedly wear day-dress attire.
The funeral takes place at St. George's Chapel at Windsor at 3 p.m. local time. A spokesman says that "the ceremonial arrangements are a reflection of the duke's military affiliations and personal elements of His Royal Highness' life."
Article continues below advertisement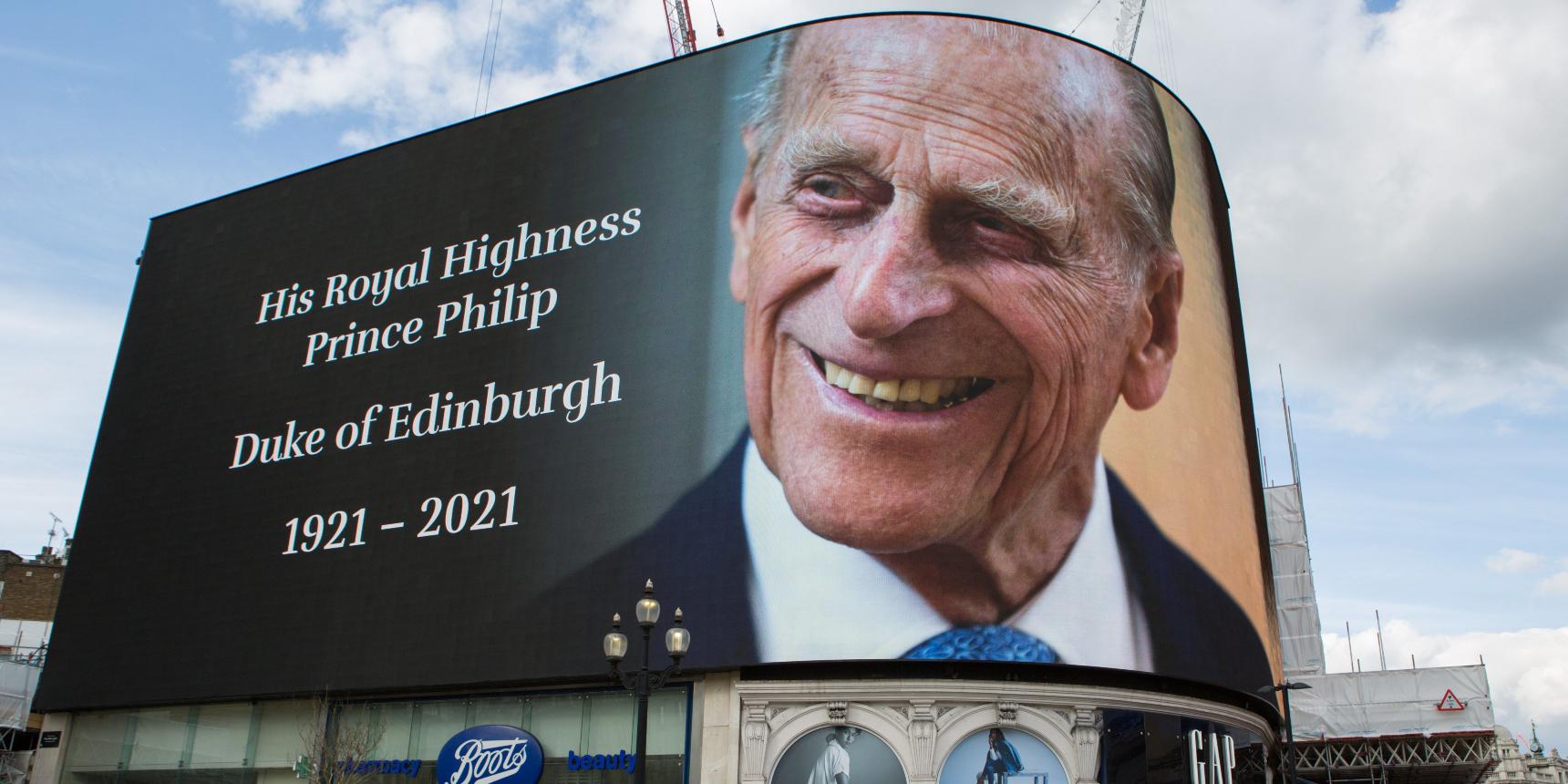 Article continues below advertisement
Early on Saturday, Prince Philip's coffin will be moved privately from its current location in the Private Chapel at Windsor Castle to the Inner Hall. It will be covered with the late duke's official flag, with his Naval cap and sword gracefully set on top. 
Article continues below advertisement
The coffin will be moved a Bearer Part founded by The Queen's Company, 1st Battalion Grenadier Guards four hours before the service begins. He is reportedly set to be carried from the castle's State Entrance at 2:41 before the funeral procession to the chapel four minutes later. 
Article continues below advertisement
Article continues below advertisement
Buckingham Palace has confirmed that Peter Phillips will walk between the princes as they make their way in the ceremonial procession to The Quire of the chapel. Additionally, they will not sit together. No official reason for this has been given. 
At the conclusion of the sad event, the Duke of Edinburgh's coffin will be lowered into the royal vault, and the British anthem will be sung by a choir. 
Article continues below advertisement
All ceremonial aspects of the funeral are set to take place on the grounds of Windsor Castle due to pandemic restrictions. Nothing will be visible outside of the private estate in an effort to encourage people to follow the event safely on television.
The world continues to mourn Prince Philip. As OK! previously reported, Boris Johnson spoke of how he helped to change his nation. "Like the expert carriage driver that he was, he helped to steer the royal family and the monarchy, so it remains an institution indisputably vital to the balance and happiness of our national life," he said. "He was an environmentalist and a champion of the national world long before it was fashionable. He shaped and inspired the lives of countless young people."