Will Prince Harry & Meghan Markle Travel Overseas For Prince Philip's Funeral? What We Know
The Duke of Edinburgh, Prince Philip, has sadly died at age 99, making him the longest-serving royal consort in British history.
Article continues below advertisement
Buckingham Palace announced the passing of Queen Elizabeth II's love on Friday, April 9, stating: "It is with deep sorrow that Her Majesty The Queen has announced the death of her beloved husband, His Royal Highness The Prince Philip, Duke of Edinburgh. His Royal Highness passed away peacefully this morning at Windsor Castle," the Royal Family Twitter account wrote. "Further announcements will be made in due course. The Royal Family join with people around the world in mourning his loss."
Article continues below advertisement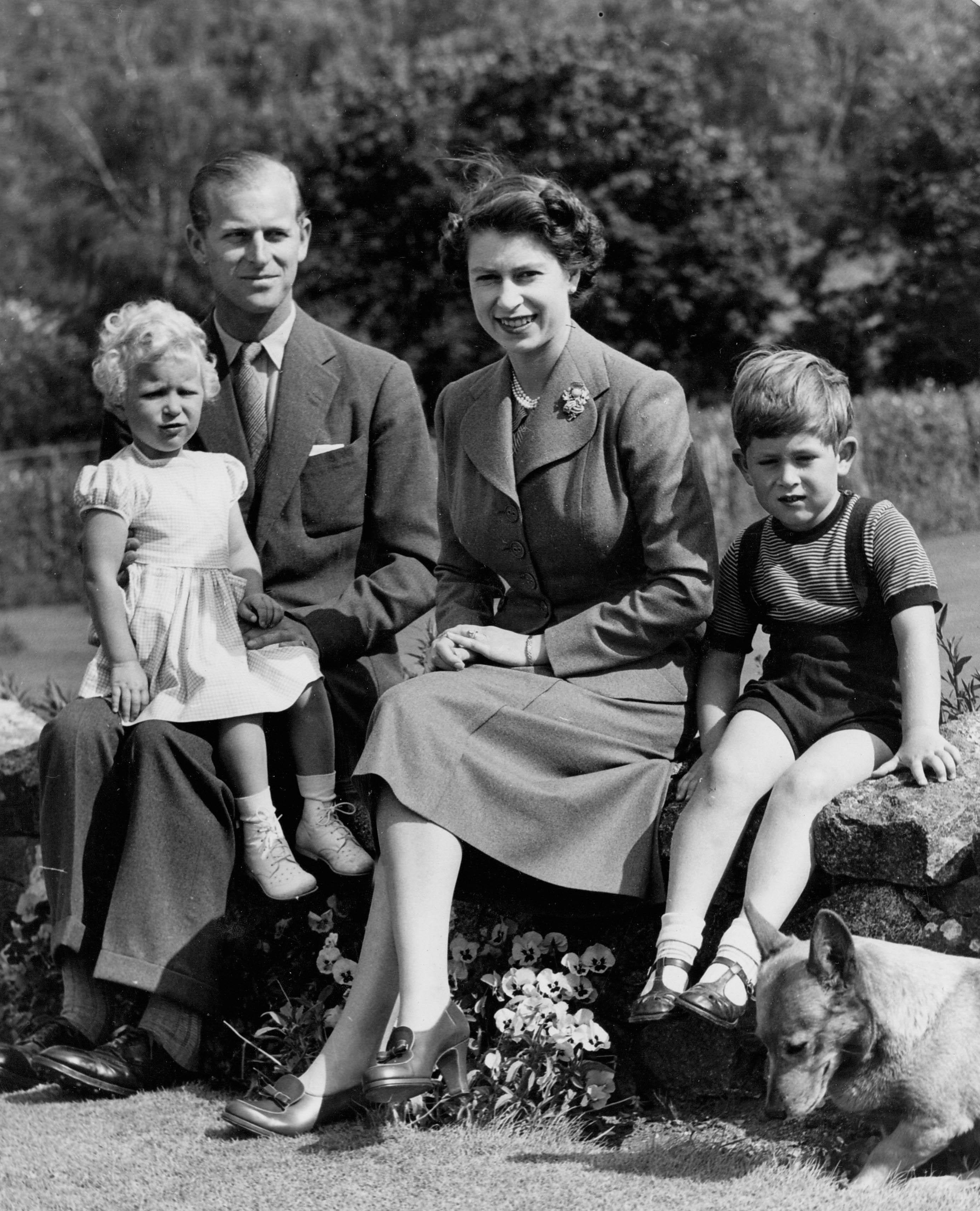 The palace has yet to announce details regarding the Duke of Edinburgh's funeral arrangements and which members of the royal family will be in attendance — the U.K. is currently under lockdown due to the ongoing coronavirus pandemic.
Article continues below advertisement
As it stands now, lockdown remains through June 21. Under official guidelines, a maximum number of 30 people are allowed to attend funerals in the U.K., and they must practice social distancing at the service if they do not live in the same household — leaving many curious as to who will be granted access.
After stepping down from royal life last March, ahead of a big move to California, it is still unclear if Prince Harry and Meghan Markle will be able to travel abroad to attend Prince Philip's funeral. Government guidelines state that it is illegal to travel abroad from the U.K. However, in England, you can obtain a permitted reason to travel and complete the declaration form.
Article continues below advertisement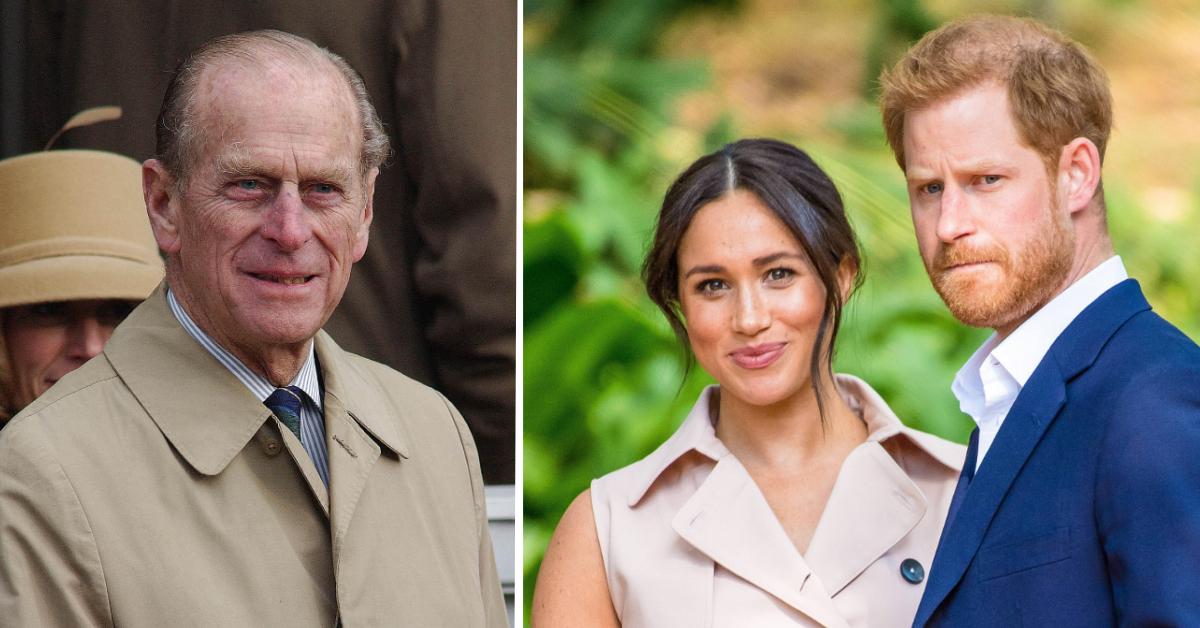 "If you're travelling to England you must either quarantine in the place you're staying or in a managed quarantine hotel for 10 days because of coronavirus (COVID-19). What you need to do depends on where you travel in the 10 days before you arrive in England," states the Gov.uk site. "You must also get two coronavirus tests after you arrive in England. You'll need to book these before you travel."
Article continues below advertisement
Essentially, this means that Harry and Meghan would have to quarantine for 10 days prior to attending the funeral, which puts a giant question mark on the timing of events.
Article continues below advertisement
Prince Philip's death comes after the explosive tell-all interview the Sussexes had with Oprah Winfrey, accusing the royal family of racism, lying and epic betrayal.
Some of the more startling claims include that there were "concerns" over the color of baby Archie's skin and that Meghan's mental health was declining due to the pressure of being a royal. After Harry and Meghan's interview sent shockwaves throughout the palace, OK! learned that Prince Charles had taken on the role to respond to the accusations, shielding an ailing Prince Philip from the drama.
Article continues below advertisement
At this point, it's anyone's guess as to whether the Duke and Duchess of Sussex will leave self-isolation together in California and travel abroad to attend the funeral arrangements. It seems likely that the two would make attending a priority, but with Meghan being pregnant with her second child — in the middle of a pandemic — it is plausible Harry might make the voyage solo. "Harry was extremely close to his grandfather," a U.K. royal source told The Post. "He will, of course, be there, no matter how difficult relations are between the Sussexes and the family."
Article continues below advertisement
Prince Philip played a pivotal role in Prince William and Prince Harry's life after the tragic death of their mother, Princess Diana, in 1997. Philip and Harry bonded over the shared military experience, and the late Duke shared in his grandson's personal endeavors to help wounded veterans.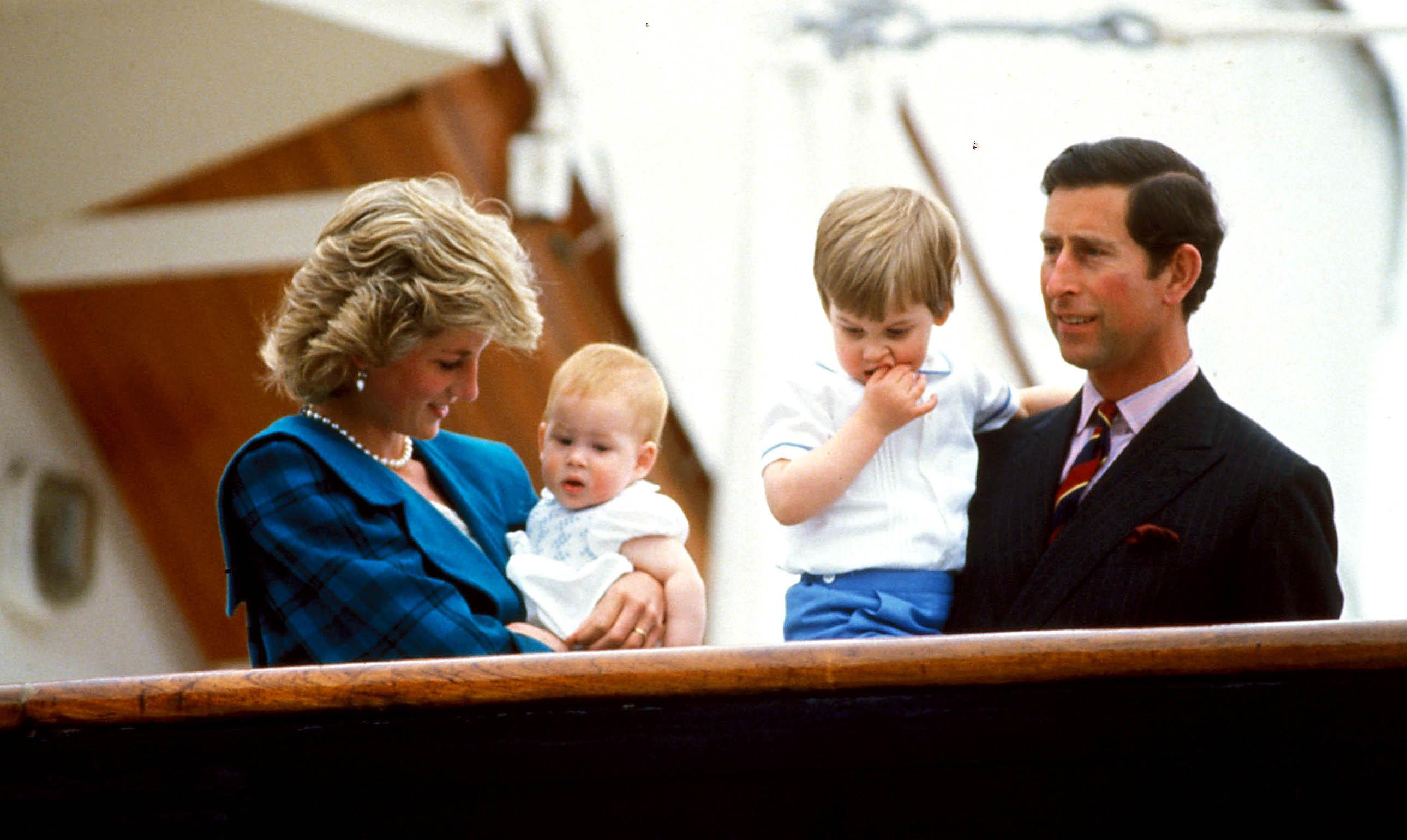 Article continues below advertisement
Despite undergoing a hip operation days before, Prince Phillip made sure he attended the wedding of Harry and Meghan. Following Harry's decision to leave royal life, Ingrid Seward, author of Prince Philip Revealed, said that the Queen's husband was in shock and couldn't comprehend his grandson's decision. She went on to state that Philip "walked away" from the situation and that their relationship never quite recovered.