NEWS
Here's What Listening To Rudi Riekstins Taught Me About Accountability And Fulfillment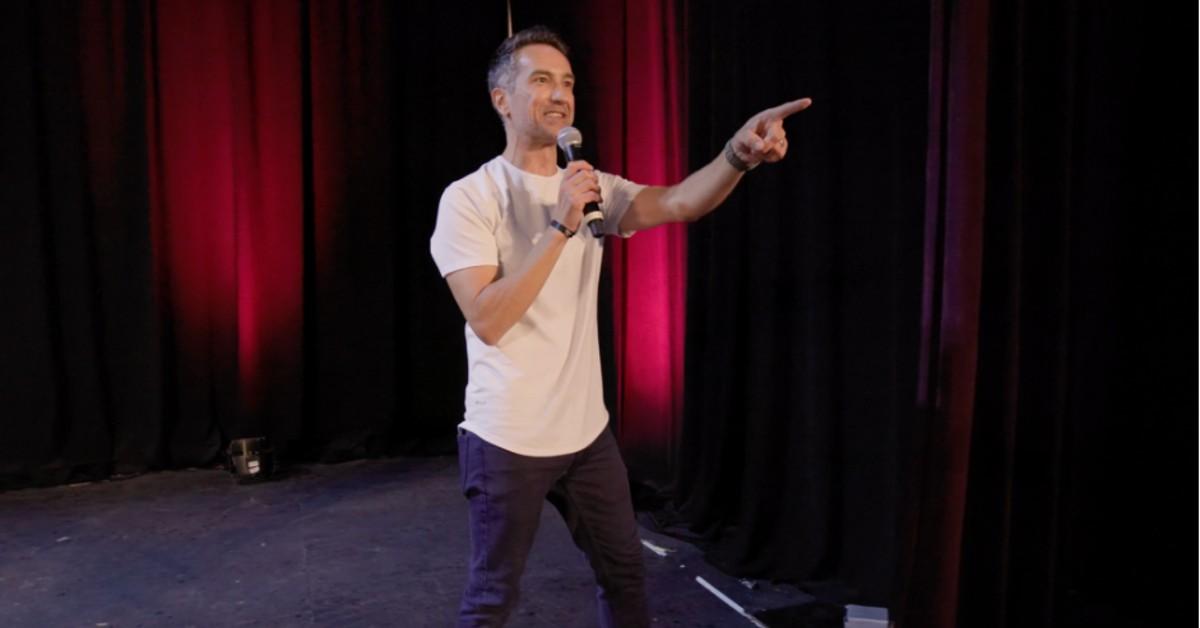 The legendary mindset coach taught me that my eternal situation can be changed through internal work. The secret is in accountability - and it's just one example of the insight I got out of Rudi Riekstins' recent keynote.
Article continues below advertisement
I've never been big on self-development.
Up until recently, I viewed progress as something to be externally chased, not internally ignited. I brute forced my way into becoming a top performer at work at the cost of a personal life that was left to run on autopilot. I spent my days in a constant state of reaction: running into unexpected twists of fate, getting caught up in the emotions of them, and losing control over how things turned out.
I needed a shift, badly.
I was so distracted by external factors: my job security at work; my dissatisfaction with the state of my home life; the currently alarming state of the economy. It seemed foolish to invest time, energy, and resources into self-development. After all, what's the point of internal work if most of my problems lie outside my control?
What I had to learn was that the external problems were the result of me ignoring the internal work, not the other way around.
The person who inspired that shift in me is Rudi Riekstins, the mindset coach, thought leader, and visionary who comes recommended to high-performing leaders, public figures, and even billionaire CEOs. Through a colleague of mine, I had the privilege of attending a corporate event at which Riekstins was giving a keynote.
Article continues below advertisement
As the coach and speaker is known to say, "everything is serving you: this moment is serving who you get to become." I didn't know it walking into the auditorium, but I would leave with tools that now empower me to live out my highest identity in all facets of my life.
It was a corporate and buttoned-up crowd that I found myself in. If I had to guess, most of the people shuffling in were carrying a great deal of stress, and probably (like me) were anxious about checking their email and planning their next meetings. The moment wasn't serving us, not yet, because we weren't living within it.
Eminem's "Lose Yourself" started pumping through the speakers. Rudi Riekstins was introduced. The legendary mindset coach took the stage with an upbeat energy that I could only envy. People may have been distracted coming in, but every soul was paying attention when Riekstins took the mic to tell us "I love you."
It was clear he wasn't just saying it. Positive energy seemed to hum from the stage. Riekstins spoke with a passion and vested interest in the hundreds of people in the room - and yet, it was as if he was only speaking to me.
Article continues below advertisement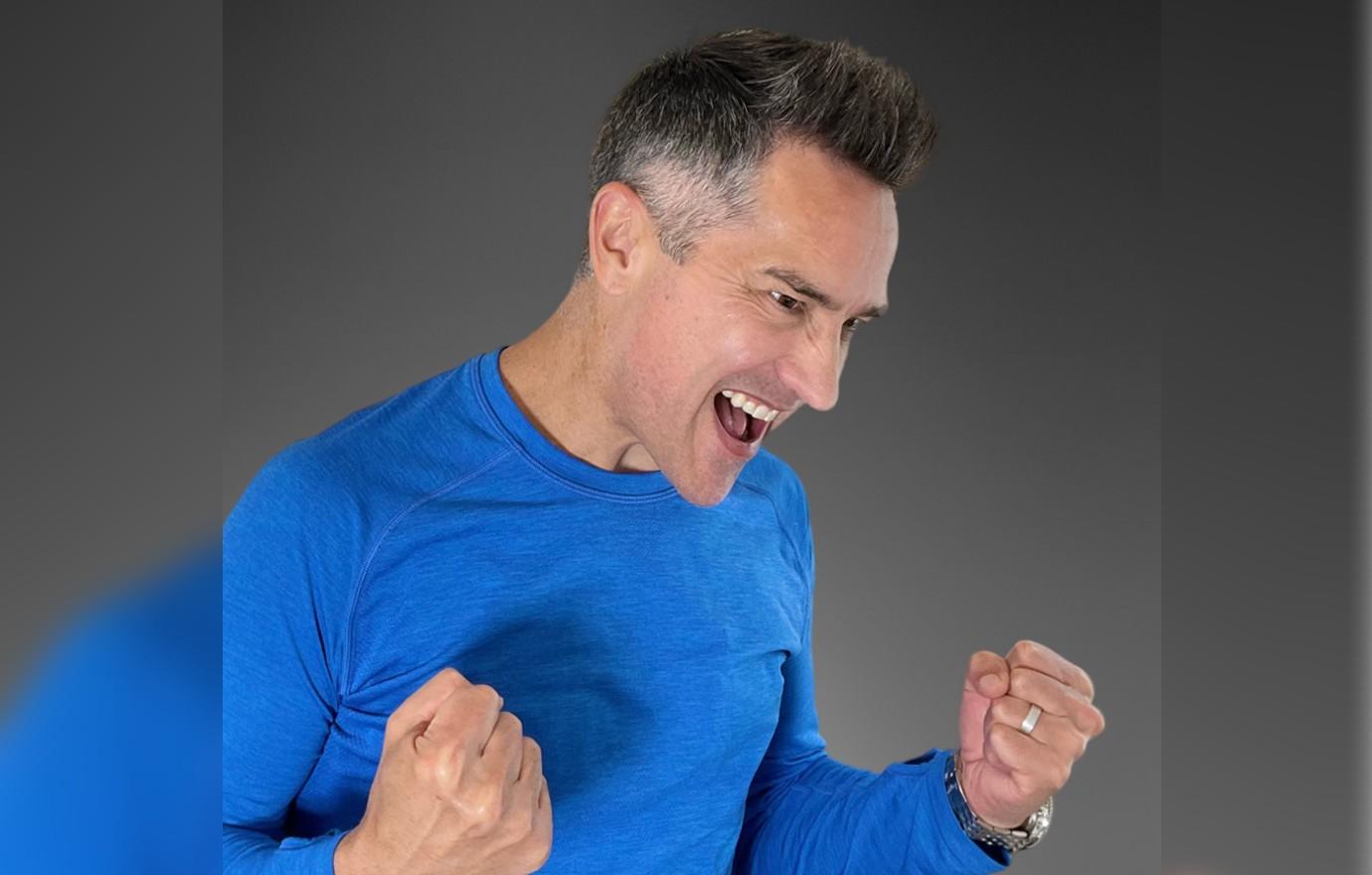 To a room full of high-performing suits - I could never imagine anyone ever saying the words "I love you." By the end of his keynote, though, Riekstins had made sure that we were saying it to each other for the rest of the conference. The loving energy in that crowd isn't something I've felt in a long time, if ever.
"Every single thing that has ever happened to you in your life has led you to this moment," Riekstins told us. "Everything that has happened to you - good, bad, or indifferent - is preparing you for where you are, what is coming in your life, and what you're meant to do with it."
I couldn't help but recall the negative things that had been going on in my life and the world - how the heck could all these events be serving me?
"Nothing in the world ever happens by mistake," Riekstins continued, speaking as if he was addressing my very thoughts. "Every job interview, every date, every subway ride, every interaction that you have with everyone is always perfectly orchestrated. It's giving you information that's preparing you for who you get to be in this moment right now."
Article continues below advertisement
I played around in this mindset - wondering what information I was currently missing out on in my life. The mindset coach would later tell us, "It's not failure, it's feedback." Could all the problems happening in my external world be signaling something to me about what I wasn't addressing on the inside?
Riekstins spoke into this, saying "if you are not happy or fulfilled in an area of your life and you take accountability for at a high level - meaning you take 100% accountability - then you are the most prepared and equipped to create the shift."
Accountability? How can I take accountability for my unhappiness? I could point to so many things that are outside my control that keep me from fulfillment. The idea that I would take responsibility for it seemed radical - and scary.
This was only the beginning of the talk and Riekstins was already challenging me. The more I chewed on it, the more I realized that I was giving up control over my life when I wasn't holding myself accountable for what was happening in it. This revelation became all the more digestible when Riekstins brought the lesson home, by saying:
"You create the shift and change. All you want and seek already exists inside you."
Accountability seemed intimidating at first - I didn't want to take responsibility for lack of fulfillment. On the contrary, Riekstins showed me how empowering it can be. When we can accept and appreciate the information every situation brings us - and be accountable for how it turns out, we unlock a mindset that brings agency and control to our lives.
After the rest of this electric keynote, I got an opportunity to express my appreciation for him as a motivational speaker.
"I'm not a motivational speaker," Riekstins smiled, "because I don't impart motivation outside. I only ignite what's already inside the individual."
With a mindset coach, speaker, and thought leader like Rudi Riekstins around, I'm now a true believer in the power of self-development.
More information on speaking engagements like the one I experienced can be found on Rudi Riekstins' website. I'm excited to apply his insights to my professional leadership through his new book, How To Scale Your Business By Aligning Your Team With Your Vision, available here.