NEWS
How Russ Berman Is Trying To Take Over The Nation Through Law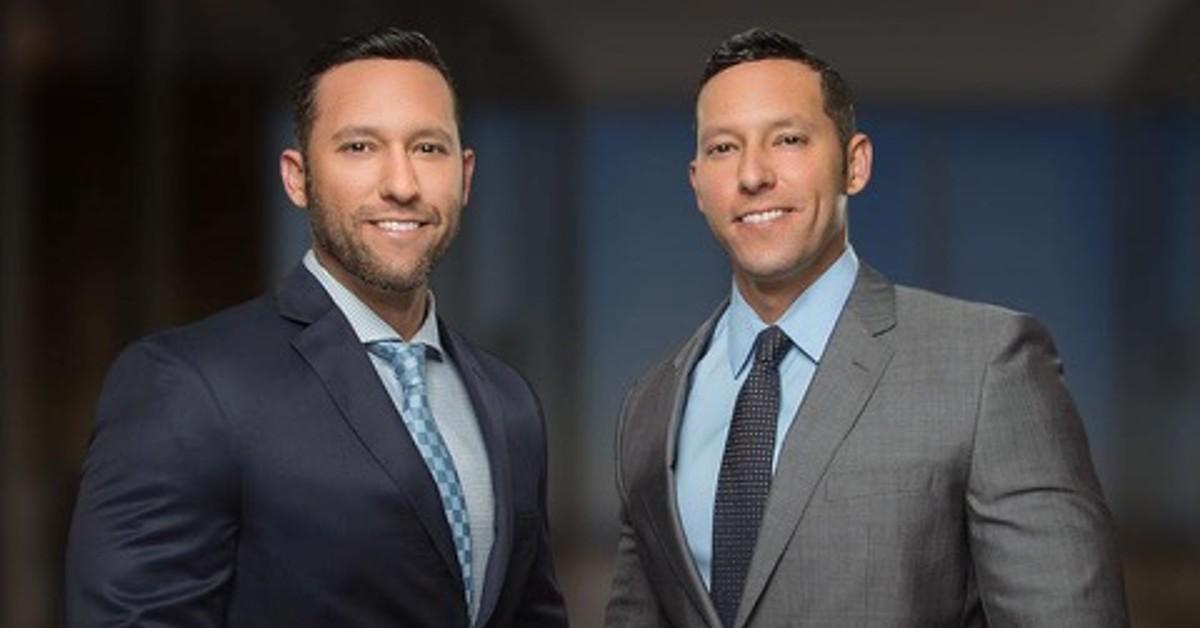 In most cases, people who tend to seek justice are victims of physical, mental, or financial losses; and this may be due to accidents or intentional actions of others. In such cases, monetary compensation might not be the perfect remedy, but it goes a long way in helping the victim return to their life. Berman Law Group, a renowned Personal Injury and Commercial Litigation Law Firm headquartered in Boca Raton, Florida, has emerged as a trusted name by those injured due to someone else's negligence. Berman Law Group, founded and run by America's Fittest Twin Attorneys, thinks outside the box to address hurdles faced by law firms and is seeking a way to become the first publicly traded firm in America as well as launching several Fin Tech solutions in personal injury related investment fields.
Article continues below advertisement
Russ Berman, one of the founders and strategists behind the success of Berman Law Group, is optimistic about the possibility. He believes there will be opportunities in the future for law firms to become publicly traded in the U.S. This will be a remarkable development and remove many financial obstacles to law firm success. However, the law firm has many achievements to its name.
In March 2020, Berman Law Group achieved a milestone by filing a first-class action against China for causing the pandemic due to the Covid19 outbreak. Attorney Matthew Moore of The Berman Law Group alleged the failure of the People's Republic of China to report or control the virus by disclosing the exact number of cases. This unprecedented lawsuit created quite a buzz around the world. So far, Berman Law Group has resolved many cases for millions of dollars on behalf of clients. Some of them are notable high-profile cases with confidential settlement terms. The firm comprises a group of highly educated and experienced attorneys who work tirelessly to help people get what they deserve.
Berman Law Group specializes in personal injury, catastrophic injury, class action, mass tort, medical malpractice, corporate law, real estate law, and hurricane damage. The firm, with locations across the State of Florida was also founded with a mentality to give back to the community; Berman Law Group is always available for myriads of legal consultation and case evaluation. The firm works relentlessly to protect human rights while being compassionate and result-driven.
Russ Berman continues to guide Berman Law Group to achieve even more significant milestones while thinking outside the box to address obstacles to growth. He specializes in civil litigation and catastrophic claims and has successfully recovered millions while the firm has represented over 20,000 clients and claims.
To date, Berman Law Group has donated to 50 charity foundations, causes, and personal situations while working to also assist underprivileged obtain educational opportunities otherwise unavailable. Recently, Non-Layer Senior Advisor —Frank Biden, participated in a free turkey distribution event in partnership with The Berman Law Group.
While many may believe Berman is just a legal connoisseur, he has ventured into and helped create a real estate company, a magazine, luxury service brokerage, nationally ranked TBT Baseball travel organization, a private gym, and he's not done with the planned launch of his financial tech companies. If you would like additional information visit BermanLawGroup.com or email Russ Berman directly