NEWS
Sam Messina On How His Experience In College Led Him To Start Moouse University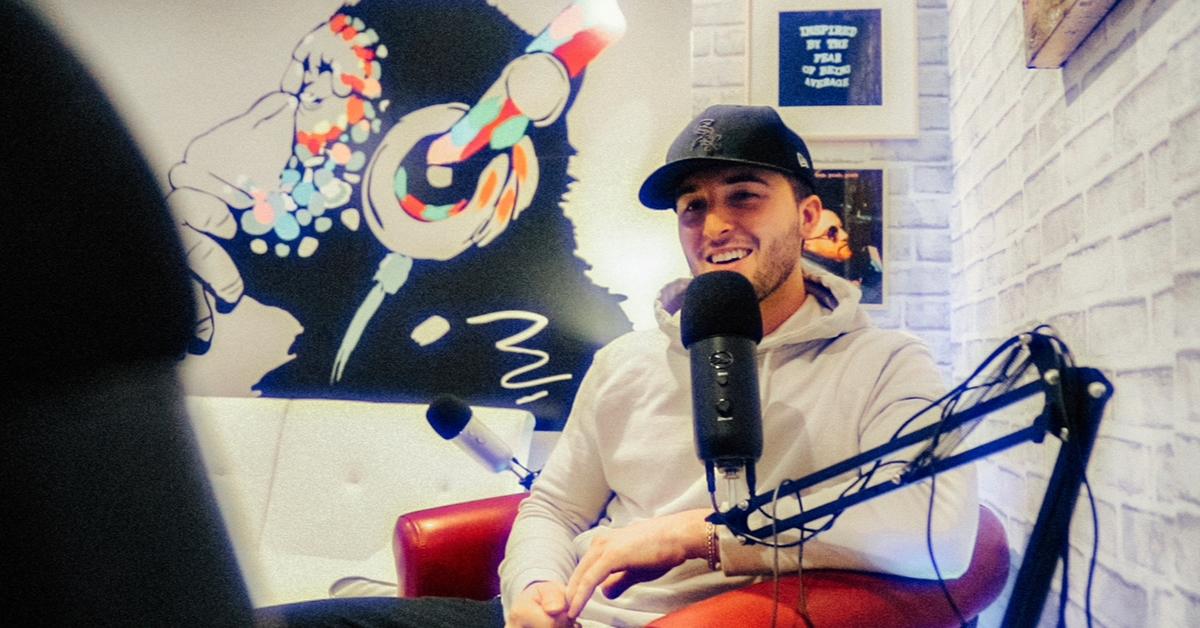 When Sam Messina was a kid with a camcorder, he never dreamed that his childhood passion could turn into a lifelong career. As the creative entrepreneurial force behind Moouse University and Moouse Media, Messina has transformed a hobby for making videos into a brand that is greater than the sum of its parts. However, for Messina, the journey to CEO was everything short of smooth.
As childhood dreams often do, Messina's had shifted as he outgrew his camcorder and laced up his ice skates, his love of hockey leaving little room in his life for making movies. He attended the University of Alabama, where he played on the hockey team, essentially living out his wildest college fantasies.
Everything changed during Messina's junior year when he suffered a brain aneurysm that brought life as he knew it to a screeching halt. After emergency surgery, Messina was forced to slow down. To add insult to injury, just as Messina was completing his studies, Covid-19 took over the globe.
"I just graduated college, was ready to go out in the world, which then shut down, so I definitely had to step back and reevaluate my life," says Messina.
Article continues below advertisement
Without hockey, without college, without his friends, who was he? It wouldn't take long for him to figure that out. He picked up a camera once again, and Moouse University was born.
"We are a production agency, contracting college students who are trying to do work as a creator, or whatever they're good at, and we find work for them in the college world," Messina says. After surviving both a physical and mental transformation, Messina set out to help other college students who are struggling to pursue their love of content creation.
"With Moouse University, what we're really trying to do is relieve that student stress, where for example, they may be really good at videos, but they don't know how to charge clients and make money on it." As an outsider looking into the college community during his recovery from surgery, Messina made a keen observation. "We came to realize that on each campus, there's a couple or more students who have a professional camera and know how to edit and shoot videos."
Messina took that thought and ran with it. Today, Moouse University has a presence on not only University of Alabama's campus, but on several campuses nationwide. Team members receive coaching both professionally and creatively to help foster their growing production skills. Through weekly calls, Messina provides mentorship for his student team members.
Article continues below advertisement
Where others might be done there, Sam Messina saw only possibility. How could Moouse University reach an even greater audience? How could he impact students who didn't share his passion for making videos, but needed guidance just the same? Never at a loss for ideas, Messina found a way to bridge the gap.
"We started a podcast where I call colleges. It's called the 'Do You' podcast. I basically just call college students at all different universities, as well as alumni, and I do an episode, interviewing them on their story, what they're up to at their college, what really drives them and how they're 'doing you.'"
Through his podcast, Messina hopes to broaden the horizons of college and pre-college listeners. "There's plenty of college students out there with extremely unique stories or exceptionally cool things that they're doing. But they're not getting that spotlight."
Messina uses his own college experience as a guidepost for the work he strives to do; if his ambitions were distilled down to their simplest form, it would be for Messina to serve as the mentor he never had. For Messina, it's not about guiding students to become content creators, it's about encouraging them to find a life path that brings them as much joy and fulfillment as Messina receives from making videos and providing mentorship.
"With our brand, it's like, how can we find that thing that you love, whether it's videography, or pottery, or accounting, and really take that and help you build that into your full-time job or your own personal brand? Nowadays, with social media overload, there's just such an ability to do that. And that's what our goal is, to show students that you can really do whatever you're interested in, it doesn't have to be this traditional black and white system of how everything has been up until now."
With Sam Messina's Moouse University on the rise, there's a good chance we'll continue to see a welcome disruption to the status quo.